Egg White Oatmeal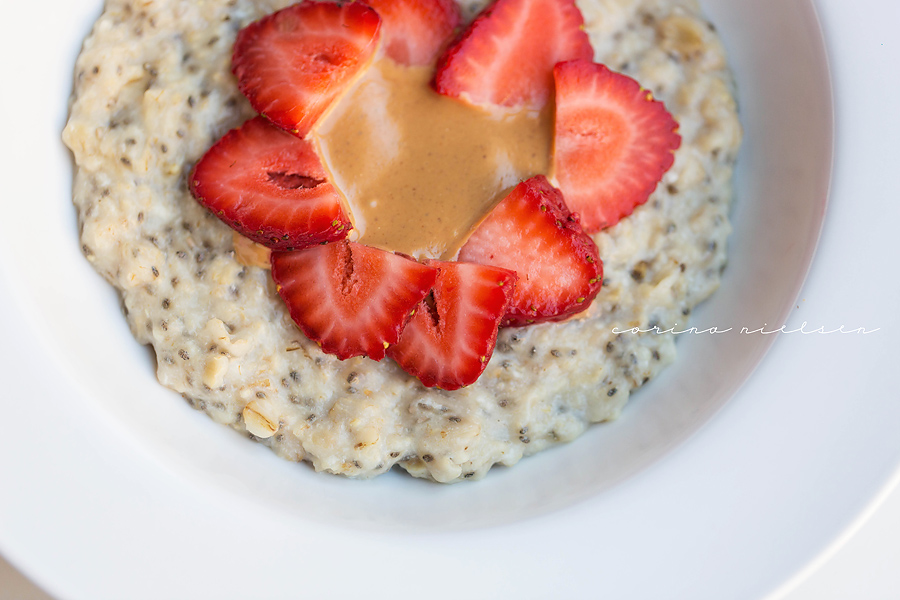 Basic Protein Oatmeal
| | |
| --- | --- |
| Serves | 1 |
| Prep time | 1 minute |
| Cook time | 8 minutes |
| Total time | 9 minutes |
| Meal type | Breakfast |
Ingredients
1 cup water
1/2 cup rolled oats
1 heaped teaspoon chia seeds
20-30 drops Vanilla Cream SWEET LEAF STEVIA
1/2 teaspoon vanilla extract
4 tablespoons liquid egg whites
3 Medium strawberries (sliced) (** TOPPING **)
1 tablespoon Better N' Peanut Butter (** TOPPING **)
1/2 scoop Vanilla TRUTEIN protein (** TOPPING **)
3-5 tablespoons water (** TOPPING **)
Directions
Step 1
Cook oats, chia seeds, water, vanilla, and stevia in a small pot over low to medium heat for 5 minutes until liquid is almost all absorbed.
Step 2
Add egg whites 1 tablespoon at a time, stirring in between each addition.
Step 3
Cook for an additional 1-2 minutes. Turn off heat and let cool slightly.
Step 4
Prepare topping by mixing peanut butter, protein, and water in a small bowl. Add more water to get desired consistency. I go for a thick pudding like consistency.
Step 5
Top oatmeal with protein topping and sliced strawberries
Note
NUTRITIONAL INFORMATION: calories- 341, protein-  28, carbs- 38 , fat- 6
French Toast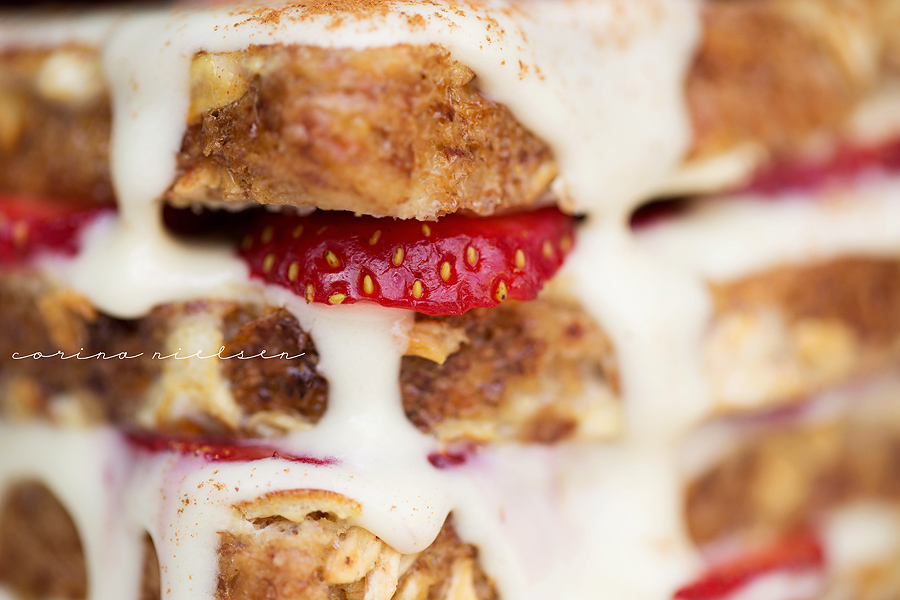 Basic French Toast w/ Protein Topping
| | |
| --- | --- |
| Serves | 1 |
| Prep time | 10 minutes |
| Cook time | 5 minutes |
| Total time | 15 minutes |
| Meal type | Bread, Breakfast, Dessert |
Ingredients
2 Slices Ezekiel 4:9 Bread
1 Large whole egg
3 tablespoons egg whites
1 teaspoon vanilla extract
1/4 cup unsweetened almond milk
20 drops vanilla cream stevia
1/2 scoop Trutein Vanilla Protein Powder
3-5 tablespoons water or unsweetened almond milk (** TOPPING **)
3-4 Large strawberries (** TOPPING **)
1/2 teaspoon ground cinnamon (** OPTIONAL **)
Directions
Step 1
Mix egg, egg whites, almond milk, vanilla, cinnamon, and stevia together on a shallow bowl
Step 2
Soak each piece of bread for 5-7 minutes until the majority of liquid is absorbed.
Step 3
Preheat skillet and coat with non stick spray.
Step 4
Cook each side of bread for 2-3 minutes until golden brown.
Step 5
Mix topping ingredients (protein powder & almond milk/water) until you have a nice thick, spreadable consistency.
Step 6
Slice bread on a diagonal and layer with protein topping and sliced strawberries.
Step 7
Sprinkle with cinnamon if desired
Note
NUTRITIONAL INFORMATION: calories- 356 , protein- 34 , carbs- 38 , fat- 7
Pancakes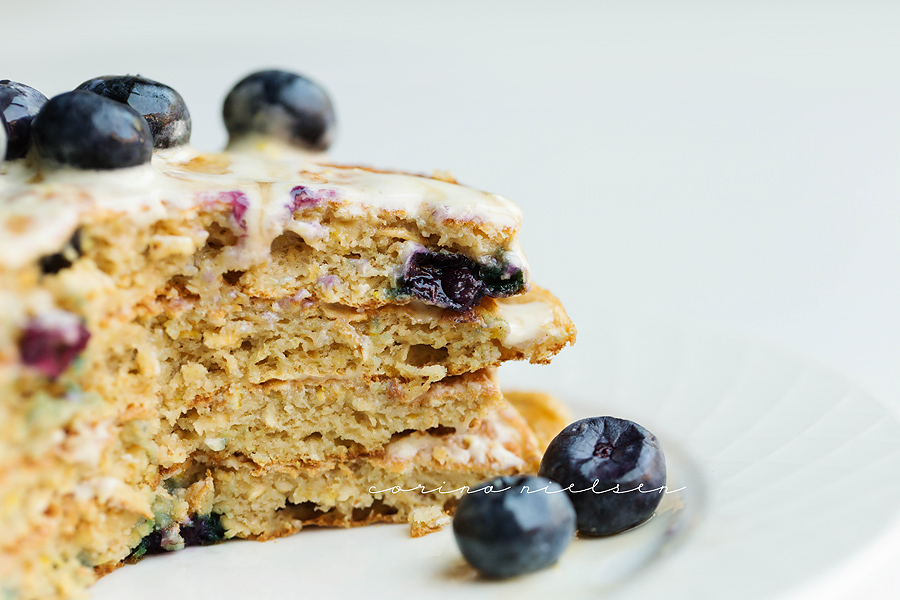 Blueberry Protein Pancakes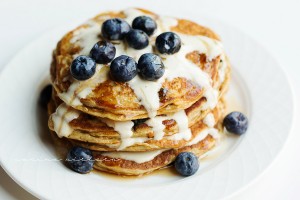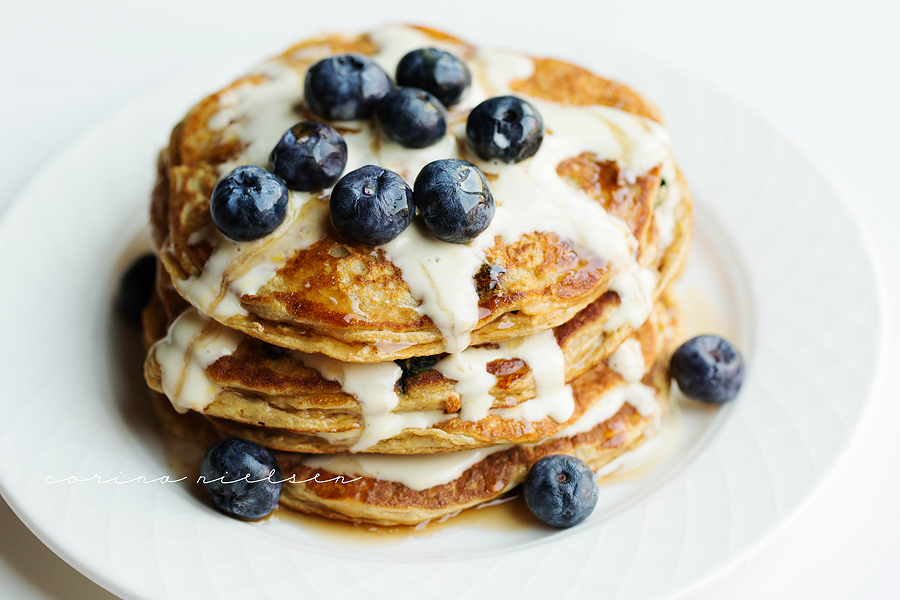 Ingredients
1/3 cup rolled oats (blended to oat flour)
1/2 scoop Vanilla Trutein protein powder
2 tablespoons coconut flour
1 teaspoon baking powder
1/2 teaspoon baking soda
1/2 teaspoon psyllium husk
1/4 cup egg whites
1 Large egg
1/4 cup unsweetened apple sauce
2 tablespoons 0% Plain Greek Yogurt (or coconut milk yogurt)
1 teaspoon vanilla extract
20-30 drops Vanilla Cream SWEET LEAF STEVIA
1/4 cup unsweetened almond milk
1/4 cup + 2 tbsp fresh blueberries
1/4 cup maple syrup
1/2 scoop Vanilla Trutein protein powder (** OPTIONAL but SO good **)
2-3 tablespoons water (** OPTIONAL but SO good **)
Directions
Step 1
After you have turned your oats into oat flour, stir all dry ingredients together in a medium sized bowl.
Step 2
Add all eggs and all wet ingredients until combined. Stir in 1/4 cup blueberries. Let batter sit for 2-3 minutes.
Step 3
Preheat griddle or large pan and spray with non stick spray
Step 4
Pour 1/4 cup of batter per pancake and cook each side on low to medium heat for 2-3 minutes until golden brown.
Step 5
To make protein topping, combine 1/2 scoop vanilla protein powder with 2-3 tablespoons of water to thin down to desired consistency OR simply top with maple syrup. Add remaining 2 tablespoons of blueberries.
Note
NUTRITIONAL INFORMATION (using coconut milk yogurt) : calories- 385, protein- 42, carbs- 37, fat- 9
Vinaigrette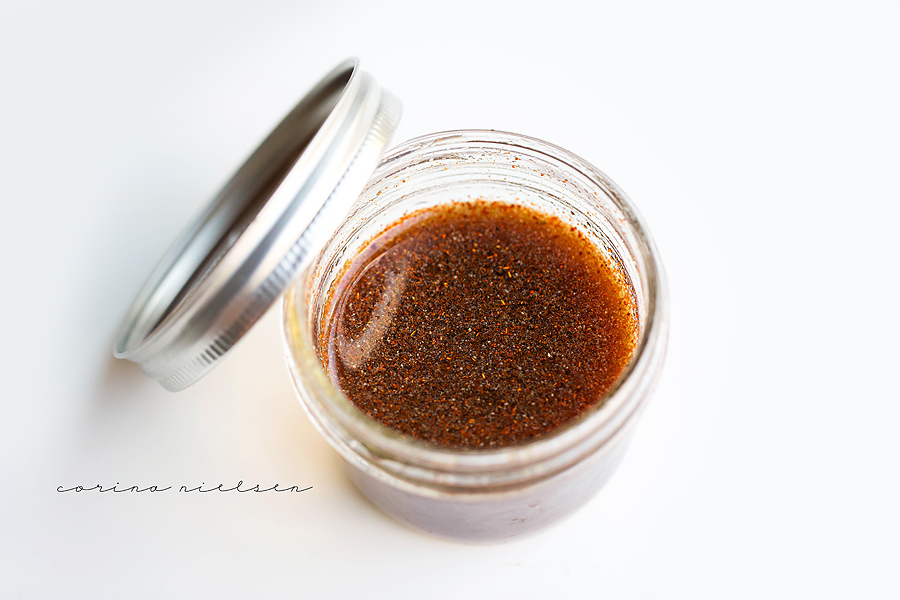 Basic Vinaigrette Dressing
Ingredients
1/2 cup Bragg's Apple Cider Vinegar
1 tablespoon Balsamic Vinegar
1 tablespoon Extra Virgin Olive Oil
2 tablespoons honey
1 Medium chopped garlic clove
1/2 teaspoon garlic powder
1/2 teaspoon chili powder
1/4 teaspoon chopped red chili flakes
1/4 teaspoon Pink Himalayan Salt
1/4 teaspoon ground pepper
5-8 drops liquid stevia (to taste)
Directions
Step 1
Combine all ingredients in a small bowl and mix until well combined. Place in a small mason jar and store in refrigerator for up to 2 weeks.
Marinara
Basic Marinara
Ingredients
1 medium slice carrot
1 Small onion
1 Large clove garlic
1/4 cup white or red wine
2 tablespoons tomato paste
1 teaspoon garlic powder
1 teaspoon oregano
1/2 teaspoon rosemary
1/2 teaspoon thyme
1/4 teaspoon salt
1/8 teaspoon pepper
14 1/2oz can diced tomatoes
28oz can crushed tomatoes
Directions
Step 1
Heat a large sauce pan under medium heat and spray with non stick spray.
Step 2
Roughly chop carrot, onion, and garlic.
Step 3
Saute carrot and onion in pan for 3-5 minutes until slightly softened. Add garlic and stir for another 1-2 minutes.
Step 4
Stir in tomato paste to coat the carrot, onion, and garlic. Add all of the spices.
Step 5
Add the wine and cook for 1-2 minutes until liquid is dissolved.
Step 6
Add in diced and crushed tomatoes. Stir until combined, cover, and let simmer under low heat for 15-20 minutes.
Step 7
Adjust seasonings to taste.