'Take the stress OUT of back to school shopping this year!  All it takes is one stop to buy school supplies for the classroom and one stop to ® Dick's Sporting Goods.  Find everything you need from clothes to shoes to back packs to lunch boxes and everything in between!'
My heart hurts tremendously to see school starting again

 I may go out on a limb here and say its been one of my favorite summer's EVER.  Not because we did anything truly amazing and exciting, but because I felt more 'present' than ever.  Making the decision to take it easy, have very few plans, not work, and most importantly… unplug/NOT be glued to social media was the best decision I have made for myself and my family in a very very long time!  Most years I'm excited (and ready) for the kids to get back into school all day, but not this year.  Sigh.  Goodbye Summer…
Nothing symbolizes the end of the season more than BACK TO SCHOOL shopping and as much as I wanted to NOT get it done at all, I figured two days before this one was starting would have to do!  So after a stop to Target for the classroom & homework supplies we headed on over to  ® Dick's Sporting Goods to knock out everything else on our list!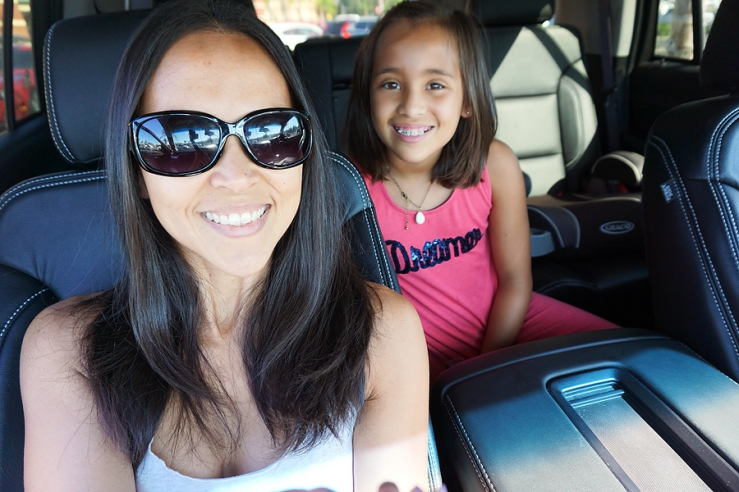 Up first… backpacks!  We were absolutely shocked to see the variety  ® Dick's had!!!  Four entire bays filled with all types of backpacks.  With all of the colors, sizes, and styles available any child can easily find something they like!  Also, as it turns out… they were ALL on SALE!!!  SCORE



Hawaiian print for a Hawaii lover who also happens to be named after our favorite beach on Maui!  This Roxy backpack is so so so cute (and extra roomy)!

Lunchbox & Water bottles next on our agenda!   ®  Dick's actually had more variety than this, but as you can see there is a size and style for everyone.  Since we never give our daughter juice or soda for lunch, a water bottle is an absolute must!

If you ever ask me what our FAVORITE water bottles are, 100% of the time I will say its HydroFlask.  Not only are the bottle sturdy, extremely well made, and high quality… these bottles stay cold ALL day long even if they are sitting directly in the sun!  We opted for the 32 ounce in Makena's favorite color.  This is a great size for thirsty kiddos and it will also double as her club volleyball practices/games!  Our family (now) has EVERY single size HydroFlask makes!!!


Shoes.  Gotta have at least one pair of sneakers for school right?  In our case, we needed two!  One for PE and another for volleyball

 SO many to choose from!  Luckily they had her size in the pairs she wanted!


Last but not least… clothes!  Lucky for us, our daughter wears a uniform to school everyday which cuts down on 'regular' back to school clothes shopping but now that she's a big 6th grader… PE clothes are mandatory.  I knew we would have no problems finding sportswear at  ® Dick's!!!  One pair of cropped pants, one pair of shorts, one tank top, and one shirt.  PE clothes checked off our list!

Huge variety, every brand name in sportswear, and styles to fit anyones taste.  Not only that, there are SO many back to school sales going on right now!  Our favorites just happen to be 25% off this week also!!!  That won't stop me from looking at the clearance rack though… ALWAYS good things to be found here!



And that was that!  A nice chunk of our back to school shopping completed!!!  But a trip to  ® Dick's in my family is never complete without something volleyball related.  Club season is on approach which means a new ball is in order!


And that's that!  No stress, no running around to 10 different stores.  Get in, get out.  My kind of shopping

 ® Dick's never lets our family down!!!
How about you?  Kids in school yet or are they starting in the next couple of weeks???  How about YOU tell ME what ya might desperately need help with buying from ® Dick's Sporting Goods!?  The company has so graciously offered up a gift certificate for YOU to get some back to school shopping done this year!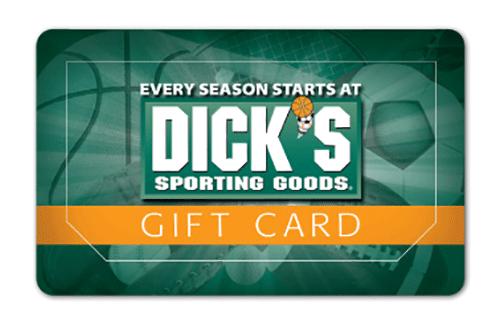 Rules are simple:
Leave me a comment on this post letting me know what your kids need the most from ® Dick's

Entries must be made by September 2, 2016 (11:59pm)

Winner will be chose at random and contacted by September 7, 2016
DISCLAIMER: this post is sponsored by Vocalpoint and ®DICK's Sporting Goods. All opinions expressed are my own.