Let me paint a little picture for you, let me know if it sounds familiar…
It's the beginning of the year and you decide now is the time you are going to get off your ass (again), start eating better, making healthier choices, begin a new "weight loss" program, or better yet you might even get a gym membership.   The new program you have decided to go with is set up perfect for you… it includes both an exercise schedule and "clean eating" meal plan!  How wonderful of them to come up with that just for "you"!  Short workouts and a fairly structured diet that you can totally pull off… of course, you have to buy some of their products because the program won't work without them!  No problem, they know what's best for YOUR body and what it needs!!!!  You will probably need to be eating a lot less than you were before (maybe, maybe not).  Say you were eating close to 2,500+ calories but now it's suggested you immediately begin eating 1,500 calories or even less (and that's saying this great program even gives you accurate caloric amounts for YOUR body).  You think to yourself "Well, if this is what I have to do lose weight and get into those jeans, I'm going to do it!  I'm ready to be SKINNY!  I want to be TONED".  (Good God, I hate the word TONED but that's another story.)   Anyways, you commit yourself.  You are super motivated.  You stick with the program for about a month, have CRAZY good results.  Like CRAZY amazing FAST results, losing 5-15+ pounds the first month alone.  Holy crap, thats amazing!!!!  Clothes are fitting now that didn't before, you have more confidence, you feel stronger, people are noticing the changes and complimenting you, and overall you are feeling pretty damn good about yourself, BUT also realize that you still have room for improvement and haven't quite hit your goal weight so you press on.
You continue with that same program, doing the same workouts, and eating the SAME suggested 1,500 calories (probably low carb/high protein too I'm guessing) but you notice that your progress is slowing.  You think to yourself "Well, that just means I have to work harder and probably eat less!  OK, I can do this!  I'm so motivated!"  You increase your workouts (probably all cardio or at the very least also lifting 80+ reps using 2lb-8lb dumbbells for each exercise not because you can't lift more but because you don't want to get "bulky" right?) and decide you will just eat less, maybe go down to 1,300 calories because thats what it's going to take right?  Awesome, it worked!  You lost another few pounds!!!!  Good for you!  Then you stall again, so you increase workouts/cardio and decrease food AGAIN.  HOWEVER, this time after a few weeks you see NO CHANGE or worse yet, you GAINED weight.
Congratulations, your body is now defending itself from you and your diet!  It has completely adapted to your new diet/training AND might even have begun to store some body fat.
You begin to feel hopeless, you are confused, you are tired and moody, you feel guilty for having a few cheat meals or days here and there (which may have even turned into all out binges) and what would most women tend to do at this crossroads? Most likely fall off their fitness wagon, stop working out, and immediately begin eating exactly like you did prior to the program, perhaps worse because you were forbidden from eating off your meal plan therefor you have HORRIBLE cravings and find yourself HUNGRIER than ever before.  In a few short weeks or a couple of months, you have now put on all the weight you had lost and PLUS more.
Welcome to YO-YO dieting!!!!
Please don't fret my ladiess, there is a way out of that darkness & despair that might just save your fitness journey and help you reach your goals.  It may take a big longer than you want, BUT your body, mind, and soul will thank you for it!
REVERSE DIETING
This is perhaps one of the most frequent questions I get on a daily basis at this point because I spend so much time on my blog and Instagram talking about it.  I figured it would make the most sense to give a little overview on the process to help anyone out who might be confused as to what, how, and why someone would choose to go this route during the course of their own fitness journey.  My hopes in this post (as with my blog in general) is to try to teach and show women that despite what we may have been taught, eating less doesn't necessarily equal losing weight.  It breaks my heart to see so many women and young girls starve themselves all in the name of being "skinny", constantly reducing the amount of food they eat, trying to eat as few carbs as they can, eating mainly protein all day long, eat below 1,000 calories, do 7 days of intense cardio, workout twice a day, feel miserable, lose hope, AND instead of continuing to lose weight like they want, either completely plateau/stall OR they even begin to GAIN weight.  I think we as women especially need to change our mindsets to not fear food (ANY type of food or food group) and eating just because we have been taught XYZ will make us "fat" or it will set us back from our own fitness goals. Obviously, I am not a trainer or nutritionist as I have said many times before, but after almost a full year of research and going through my own trial and errors, I'm still no expert but I think I know enough to give a basic reverse dieting principles and guidelines.
That being said, here is my story….
For me, I know 100% with all my heart & soul that I would not have been able to achieve the goals I had set in my mind last year without reverse dieting.  When I first started my journey last April, I was severely under eating but WITHOUT even realizing it.  I assure you, it was not intentional.  I more or less just ate when I was hungry, stopped when I was full.  I had no idea how much I should have been eating or what my body truly needed in terms of macros (carbs-protein-fats).  I was adamant that I would never be one of those people who tracked their calories.  I didn't think I had the time for it.  I thought it was pointless.  I even looked down on people who did count calories.  Sad, but true.  I placed so many judgements on "those people" with their fitness apps and logging all the food.  I mean, I was eating 100% "clean" after all (at that time)!  Nothing processed, I made all of my own meals and food from scratch, ate a ton of fruit and veggies, didn't partake in food at family functions, brought my own meals with me at all times, stopped eating any sugar, and avoided eating out with my family because I knew I would be limited in what I would allow myself to eat.  Surely if someone was this "hard core" about fitness and health, they will lose that body fat and get that great a fit body they have always wanted right?
Well, yes and no I suppose.  Yes, of course I saw changes in my body from April to August.  There is no denying that.  I was eating better, making healthier daily choices when it came to nutrition, making those changes my lifestyle, AND I had started actually working out.  Hard for your body to not change when you shock it so quickly.  What's interesting here to note and what I attribute as the biggest reason for the change in my body composition is my OVERALL daily caloric intake.  For kicks & giggles, one day I thought it would be interesting to compare how much I was eating when I first started my journey to what I ended up eating 4 months later…. if this doesn't convince you that eating more won't necessarily make you fat, I don't know what will.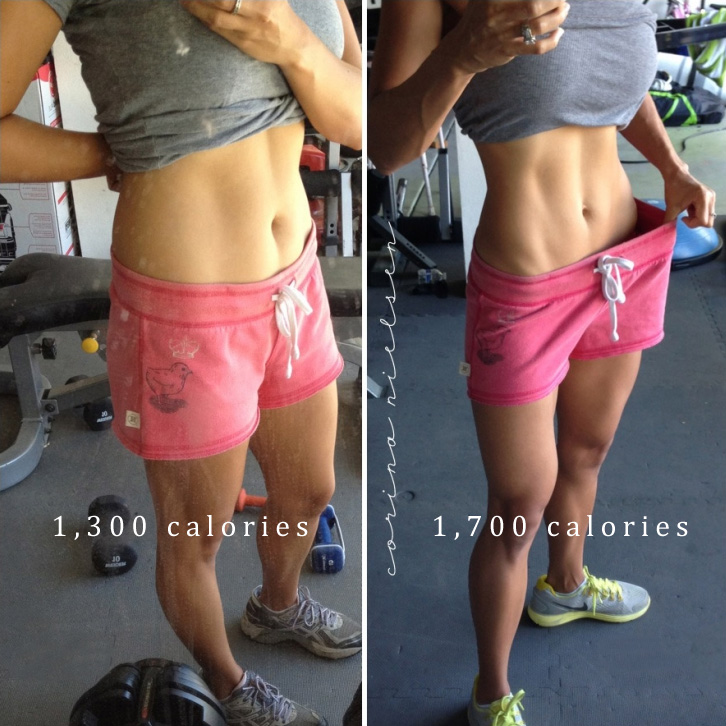 ** PLEASE KEEP IN MIND THAT I AM NOT A BIG/TALL GIRL TO START WITH.  I AM ONLY 5′ **
Not only was I was SHOCKED to really see how LITTLE I was eating my whole life (again, NOT intentionally), but moreover how working out AND eating MORE  was changing my body.  It's not simply about the nutrition side  OR the working out side.  These go hand in hand.  I was never overweight but I have ALWAYS been "skinny fat"… look decent in clothes but a little pudgy here, little bulgy there, nothing to be proud of thats for sure because I didn't really work for any of that.  Basically, just not truly fit or healthy.  After I started eating more (mainly it was because I found myself hungrier after working out every day), my body wasn't in starvation mode any longer longer.  My body wasn't trying to store fat just to protect itself like it did when I was eating 1,300 calories.  That combined with some easy workouts made a BIG difference.  I had already laid the foundation to repair my metabolism which had been damaged by all those years of not eating ENOUGH or properly.  Obviously at that point last August, I still had no idea about the correct amounts of calories (macros= carbs, protein, and fat) I needed to really hit my goals, but it I was headed in the right direction and had begun reverse dieting without knowing it.
After those first 3-4 months of my journey, I also found myself being completely burnt out on the whole "eating clean" deal AND all the damn cardio (I was strictly doing the Beach Body Insanity Asylum back then 5-6 days a week).  I really forced myself to take a step back at that point and reassess how I wanted to continue my journey.  I was completely done with depriving myself.  I craved pizza and hamburgers and fries and ice cream and cookies and cake and bread and sugar… basically everything I told myself I couldn't have because it wasn't "clean", healthy, or good for you.  To be completely truthful here, I realize now that I had also developed somewhat of an eating disorder called orthorexia.  I over analyzed every bite I was taking.  I had to make sure every ingredient on every package I bought was something I could pronounce.  I looked down on anyone who wasn't eating clean.  I lectured my family on the dangers of this and that and why they shouldn't eat something.  Instead of enjoying my meals and food, I became obsessed with making sure I should and could eat it.  In addition to that, my progress had also come to a complete stop.  My muscles weren't looking how I wanted them to.  I was confused.  I was pissed off I didn't eat any of that pizza my family was eating.  I didn't know what to do but I was SO over it and ready for some changes.
This is when my journey forever changed….
I started lifting weights seriously and heavy… no more lifting baby dumbbells for hundreds or reps, I cut WAY back on cardio (only doing one or two 20 minute sessions per week), I switched from being a clean eater to being a flexible dieter, I tracked their calories/macros, and most importantly I made the conscious decision to begin a structured reverse diet.  I really had no idea what I was doing but did a ton of research, began following other flexible dieters on Instagram , and went at it 100% committed.  I was ready to take a possible step back on my progress in order to change and shape the rest of my body AND fix my metabolism.  Keep in mind, back in August of last year when I got up to around 1,700 calories, I was still only doing cardio, no weight training at all. Even if I had decided to actually diet down at that point to lose more body fat, I most likely would have ended up just looking "skinny" with no muscle definition, no real shape to me.  That was not the look I was going for.  I was going for STRONG.  I was going for ATHLETIC.  I wanted to be HEALTHY (mind & body).  I was hoping to change my whole body composition.  I knew I needed to eat more to help gain some good muscle/shape and prepare my body PROPERLY and SAFELY to diet down.  This is when I hired Matthew at MacroFit to set up a plan for me to bring my current 1,700 calories to 2,000…. hence a "REVERSE DIET".  Instead of taking calories away like on a regular diet, you increase them gradually.
Still confused?  What exactly does this mean?
Basically, you SLOWLY begin to add more carbs and fat into your daily intake thereby increasing your overall calories.  Protein for me has stayed constant since last year.  Most people suggest 1-1.5 grams per pound of body weight.  Again, this should be done SLOWLY and consistently for a certain period of time.  Some people reverse diet for a couple of months, some do it for 6-8 months, I have seen people do it over the course of a year.  For me, I basically wanted to push as much food as I could into my little 5 ft frame WITHOUT adding a significant amount of weight or body fat.  My goal in August was to reach 2,000 calories and 250 grams of carbs.  I ended up pushing even more than that when I decided to reach out to a contest prep coach.  I felt like I needed some extra guidance with training, more help assessing goals and how to achieve them, and pushing the reverse diet even further.  I basically needed the hand holding through the process and knew there was no way I could diet down on my own after the reverse diet.
This is where I ended up at the top of my slow & structured 3 month reverse diet, finishing at over 2,300 calories and over 320 grams of carbs.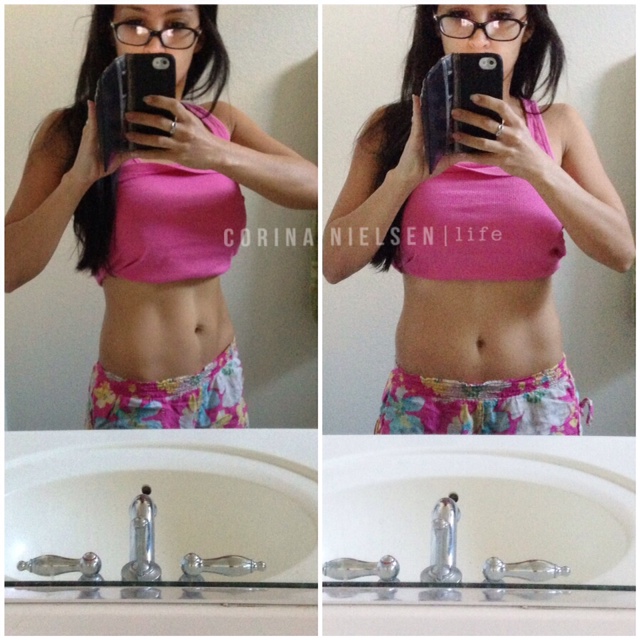 MOST IMPORTANT THING TO NOTE HERE….
** No weight gain and minimal body fat gain (less than 1-2%)**
Was I as lean as I was at 1,700 calories?  No of course not.  I didn't expect to be.  When you are eating that far over maintenance level (again I'm only 5′, 36 years old), your body simply will change.  For me, the majority of those changes are held in my mid section.  It's the first place I gain weight and will be the last place I lose it.  I must say that although I didn't look leaner I certainly felt leaner AND stronger which meant/means so so much more to me.  I actually felt more confident about my body at the top of my reverse diet than I did where I was eating 1,700 calories and leaner.  Why?  Because in addition to increasing my food I was lifting HEAVY!  My muscles and body were finally beginning to have some shape.  That bit of "fluff" I gained was not a ton of extra fat, I know I had built up some decent muscle under there as well.  That's something that I just wasn't getting just doing cardio and high rep exercises 5-6 days a week.  Most importantly, that reverse dieting process helped me MENTALLY.  I no longer feared food, eating out with my family, and/or enjoying treats every day.  As long as everything I ate fit within my allotted macros for the day, I could eat it. Pizza, cookies, pasta… I tracked it, I fit it, I ATE it!   Furthermore, I was able to hit PR's at the gym on ALL exercises regularly, I was never without energy, I was more motivated than ever before, I was more confident, I was more driven, and best of all I learned to accept my body at any and ALL sizes.  I was happy with myself leaner and at 1,700 calories and I was even more happy with myself a little less lean at 2,300 calories.
Taking those months to focus on the "healthy" VS. the "skinny" is something I will never regret.
Clearly, reverse dieting has so many more benefits than just fixing & increasing your metabolism.  It's not a typical approach for someone to take when they want to lose weight and body fat, but one that will most likely surprise anyone .  It's something I truly encourage all women to try especially if you feel stuck where you are currently at and about to give up all together.  Our bodies are extremely smart and adaptive.  If you go on an aggressive diet and restrict a lot of calories (PLUS add in hours and hours of cardio each week) very fast will you lose weight?  Yes, most likely.  Is it the best and healthiest way to achieve your dream body AND be good for long term results?  No, probably not.  At some point, your body will fight back and basically just say enough is enough.  If you have already reached 1,100 calories or less and are still not where you want to be, what then?  Restrict further and go to 1,000 calories?  800 calories?  Do more cardio to compensate?  Eat "cleaner"?
Answer: You don't have anywhere else to go without damaging your metabolism and most importantly your overall mental well being.  
IT'S NOT WORTH IT!!!!
After a certain period of reverse dieting, your body will simply not be able to continue taking in the extra food/calories without more weight gain.  I managed to maintain the same weight during my reverse process the entire time.  Actually, I lose weight the first couple of weeks when I added MORE calories in.  I don't know if I could have pushed it even further with my intake, but I was honestly at a point where I simply could not even think about eating any more than I already was.  Eating that much food was fun for sure and I enjoyed it, but towards the very end, I was definitely struggling to get in the calories each day and kept thinking "No more, please no more food!"  I had pushed calories to maintenance level and even further.  My body was now prepared to handle a diet/cut MUCH better than ever before.  As I shared last week, I'm about half way done with my cut and still feeling GREAT!  My calories are in a small and healthy deficit now which has also been done SLOWLY, I'm still eating quite a bit of food every day and I certainly don't feel like I'm dieting… all thanks to reversing FIRST!
So who do I think could benefit from a reverse diet?
people doing no to low carb diets for extended periods of time

those who have yo-yo dieted their whole live's

those have no idea how much you should be eating for your current goals (diet/cut, maintenance, or bulk)

people stuck in a plateau

people that have been in a very calorie restricted state for quite some time 

those who feel like you must ONLY eat certain foods to achieve your goals

been in or close to completing a very restricted & rigid contest prep
those who really want to take their body to the next level and grow muscle (you MUST eat for your goals)
Honestly, I feel like anyone and everyone can benefit in some ways.  Even if it's only for a very short period of time (2-4 weeks) just to get an idea of how much you should be eating every day…. it might make a big difference mentally and physically.  Again, for me reverse dieting wasn't just about fixing my metabolism and increasing my intake to safely diet down.  I learned so much about myself, my body, how much (or little) I need to function properly, that I don't have to follow a certain diet that bans foods/food groups, to accept myself at any size and shape, and most importantly knowing that I was building a better body safely & correctly.  No crash dieting.  No special programs or dumb supplements to buy.  I was kind to my body through this entire process which only helps guarantee that the results will not just be for a few days or weeks like most diets, this is LONG TERM for me.  I now know exactly what my body needs and where it functions best now.
My calorie counting days will be coming to an end in the next few months, but because I have spent this past year really seeing what works and doesn't for ME, I am that much better equipped to maintain whatever body composition I end up with.  Once my cut is done later this month, I do plan on reverse dieting again for a short period of time to build up my metabolism and get to a maintenance level I am comfortable with.  During this time, I really should be able to maintain the majority of leanness I achieve at the end of my cut/diet.  Tracking your macros is great when you have a specific physique in mind to aim for, but definitely not something I personally could do long term (nor would I want to).  I'm looking forward to the day when I delete My Fitness Pal from my phone but also know that I could not have achieved anything I have the past 7-8 months without it!
This is where I was a few weeks into my first cut/diet.  Muscles and definition are beginning to show now and I'm looking forward to seeing what else my body does!
All a result of LIFTING heavy, minimal CARDIO and EATING properly for MY goals….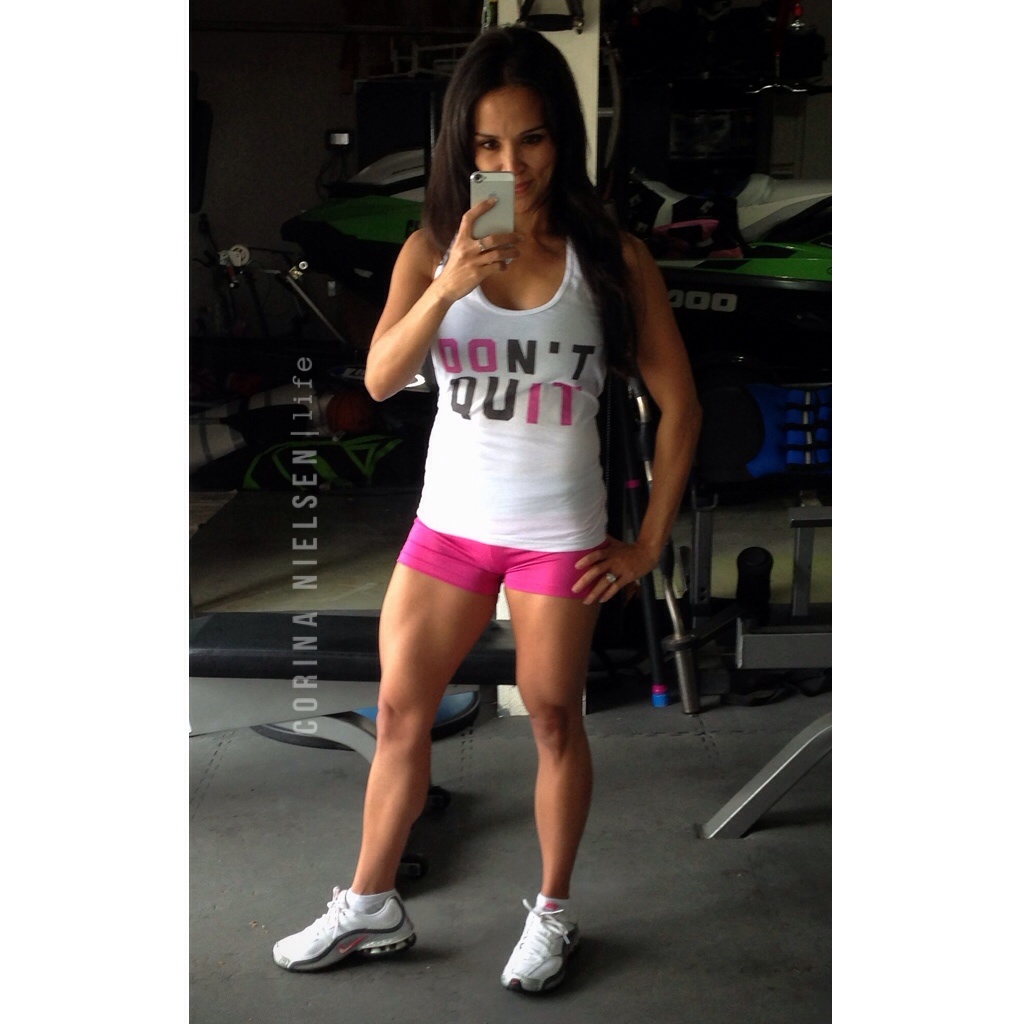 And here is what I look like after TWO reverse diets and my recent 15 weeks cutting phase: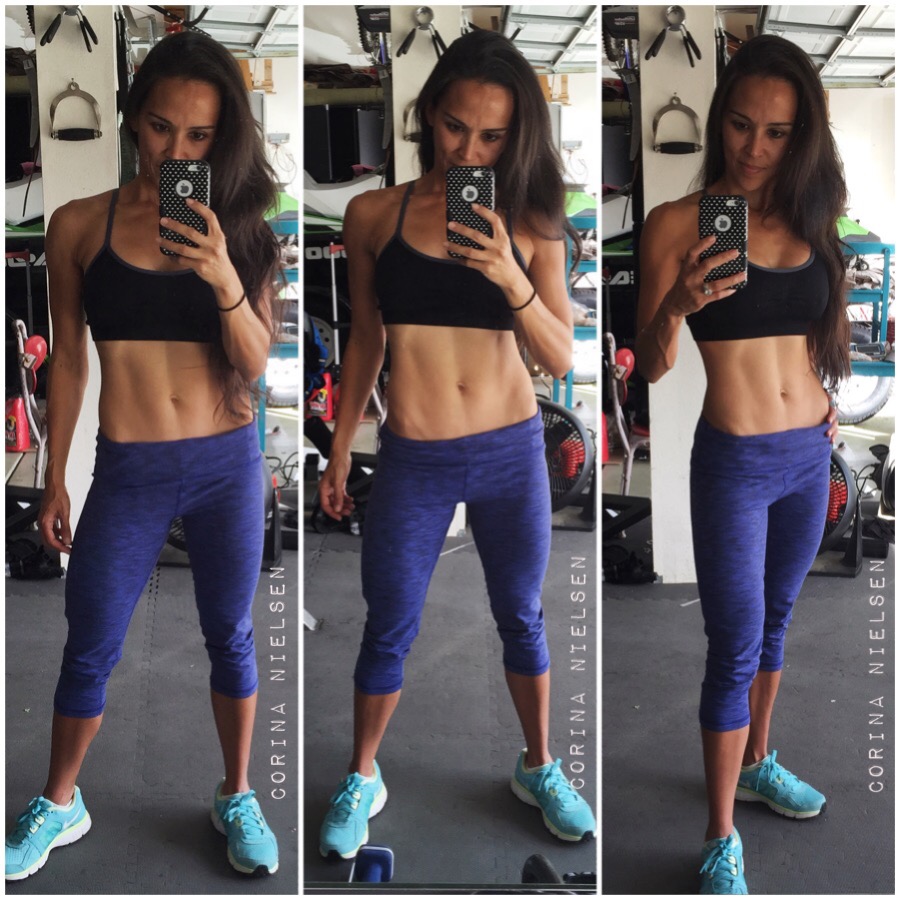 So where does leave you?  If you feel like you could benefit from giving a reverse diet a shot, how do you get started?
Very first thing I would suggest is to really take a step back from whatever you are currently doing (or not doing) and see what your ultimate goals are.  Are you happy with your current program?  How much, how little AND what you are being forced to eat?  This includes BOTH short & long term goals.  In most cases, these goals will change and evolve, but in order to start off in the right direction, you should assess what you want for yourself.  Are you looking for "skinny", athletic, more muscle definition, or simply a better relationship with food?
Here are some other follow up questions I would also ask myself:
Do you

REALLY

want this?
Do you feel like your metabolism has slowed AND want to help repair/fix/improve it?

Are you willing to put in the work training?   (remember in fitness, its not simply just about nutrition… you must put in the sweat & hard work as well)

Are you mentally prepared to increase the amount of food you eat every day?

Most importantly, ** Are you willing to begin tracking your calories/macros EVERY day, EVERY meal for a certain period of time (2, 3, 6, 9 months, etc.) **
If you answered YES to these questions and know what you goals are, what's next?
You can either have a professional trainer/coach set up a reverse diet plan for you OR you can attempt to do it yourself.  Personally, I tried it myself for the first couple of weeks and was SO lost.  I had so many questions and concerns and didn't have anywhere to turn.  I didn't know when to increase, how much to increase, where to increase.  Having some support during this process can help wonders.  That being said, I also know plenty of people who have done it on their own successfully.  It just takes some patience, research, and paying closer attention to your body.
Here is a list of people I trust and recommend if you want to hire someone and get it done properly from the start:
** I have worked with William for 2 years now and can 100% vouch for everything he stands for.  Client health is ALWAYS his #1 concern. ** 
A few other coaches who practice flexible dieting, moderation, contest prep, overall health (mental and physical), etc:
Bret Contreras "The Glute Guy"
Macro Fit (good if you only need macro packages)
If you rather give reverse dieting a soft trial run on your own, this is what you will need to do:
based on YOUR goals, calculate your daily nutritional needs using an online calculator like THIS one (there are MANY online calculators, I suggest using 2-3 and find a nice average to start with)
buy a food scale and get used to using it for the majority of the food you eat
download a food/calorie tracking app such as My Fitness Pal  ** PLEASE see my article on how I use MFP here if you do not know where/how to start **
set up a training schedule for yourself that includes exercises and workouts that will suit YOUR goals and YOUR needs.
And finally, here are some of the questions & answers I get asked most often about the process:
Do I need to start counting calories?
YES.  You will not only need to count your calories, but also make sure you are hitting your macros #'s (CARBS- FAT- PROTEIN) every day.
Do I need to eat "clean", do Paleo, be a vegan OR become a flexible dieter?
You can choose to eat ANY way you want to just as long as you are hitting your daily macros.  Again, I'm a flexible dieter and wouldn't do it any other way but that is ME and what I am comfortable with.
Do I need to hit my macros exactly every single day?
Yes and no.  Should you aim to hit them every single day?  YES.  Should you be so concerned, distraught and rigid that it makes you crazy?  NO.  Get as close as you can, as often as you can.  If you are looking to build muscle, be sure to at least hit your protein requirement every day and get as close to hitting everything else as best as you can.
What if I get off track for a few days, should I just stop and give up?
NO!  Get right back on the horse and stick with it.  The more consistent you are during this initial process, the easier it gets.  After a couple of weeks, it will become a habit.  I can literally log my entire day in under 2-3 minutes now.
What if I gain weight when I first start?
In all honesty, weight and fat gain should be MINIMAL if this is done properly.  If after the first week you gain a couple of pounds, don't add more calories (carbs & fat) in just yet.  Take this process SLOW and let your body adjust gradually.
How do I know when to stop reverse dieting?
Physically, you have maxed out on the amount of food/calories your body will accept and regardless of how slow you increase, you do begin to gain weight  and/or body fat.
How do I know when to increase my carbs and fat?
Again, this should be done slow and controlled.  Use your starting macros, see what your body does to start with.  If you don't have any weight gain OR have weight loss the first week or two, increase those babies!  There is NOT a standard amount to raise, maintain, or decrease for everyone.  Start out with an increase of 5-10 grams of carbs, 1-2 grams of fat and adjust accordingly.  Some weeks your body might accept 10 grams of carbs, the following week it may not want any.
Do I need to weigh myself?
Unfortunately for some, this may be a downside of reverse dieting.  I am NEVER a fan of using the scale to determine progress but while reverse dieting, it's a good idea to monitor your weight just to make sure you are not gaining too rapidly.  Again, weight gain should be minimal.  You may even find that you are losing weight.  Check the scale about once a week to be safe.  DON'T get too caught up in those numbers though.
I truly truly hope this helps clear up some questions so many of my readers have about reverse dieting as well as provide some insight into my own journey.  I hope that some of the things I have talked about here will help other women in some way, shape, or form!
My Bottom Line….
If something isn't working for you anymore, you aren't comfortable with what you are doing, you aren't making the progress you want, your goals have changed, you feel lost, you are distraught, you are tired, you are constantly hungry, your body feels worn down, you don't want to be restricted from eating a certain way… whatever the case may be… do NOT ever be afraid to step back from your journey and reassess what you want and how you want to achieve it.  As with life, your fitness journey is not a single destination.  This is about constantly making improvements (mentally and physically).  There will be forks, dips, twists, and turns in the road.  You need to be prepared and willing to roll with the punches and not be afraid to take a step back every now and then in order to move 5 spaces forward.  
MOST IMPORTANTLY, this is about learning to love YOURSELF at any size, weight, body fat percentage.  If you aren't happy with who you are on the inside, you will NEVER be happy with what you have on the outside.