When people think of "loaded" nachos, the first things that probably come to mind are tortilla chips, cheese, salsa, tomatoes, guacamole, ground or shredded meat, sour cream, and jalapeños.  It's usually stacked a mile high and looks absolutely ridiculous when served at restaurants because of the sheer size of the plate!  And even if you don't like nachos per se with all of those toppings, nobody can resist sneaking in a little nibble or stealing just a chip!
I've definitely enjoyed my fair share of savory and spicy nibbles in my day, but thought a sweeter version would be outstanding.  Using the infamous "loaded nachos" as my inspiration, I whipped up a quick & healthy afternoon snack for my daughter that was such a hit, it's now a staple for the entire household!  I was prepared for her to enjoy it, but I was not prepared for everyone to get in on this action!  Just like with the traditional loaded nachos, we all found it difficult to take just one bite.
Not only is this snack a breeze to whip up, it can be 100% customized to each person.  The possibilities are endless here.  You use the apple chips as a base, then simply add whatever toppings you like.  Can't eat peanut butter?  Use almond or sun butter!  Love dried fruit?  Add dried cranberries or raisins!  Need extra protein?  Make a protein drizzle using your favorite powder and a little water!  Want it extra sweet?  Drizzle on some honey!  You could even make a nice 'sauce' using Greek yogurt with some flavored stevia and a little splash of milk/water!  Fan of chocolate?  Easy, throw on a few dark chocolate chips!  Want them REALLY 'loaded'.. add it ALL!!!  I won't tell anybody!
For this serving, I kept it very very simple though… Apple chips are the base… you can use any variety, but THESE are our favorite.  Then you throw on whatever you like!
I added my favorite crunchy oatmeal by Kodiak Cakes!  This Green Apple Spice is FANTASTIC.  I've talked about it so many times before, but it's really really amazing!  Extremely flavorful and packed full of all things good for you!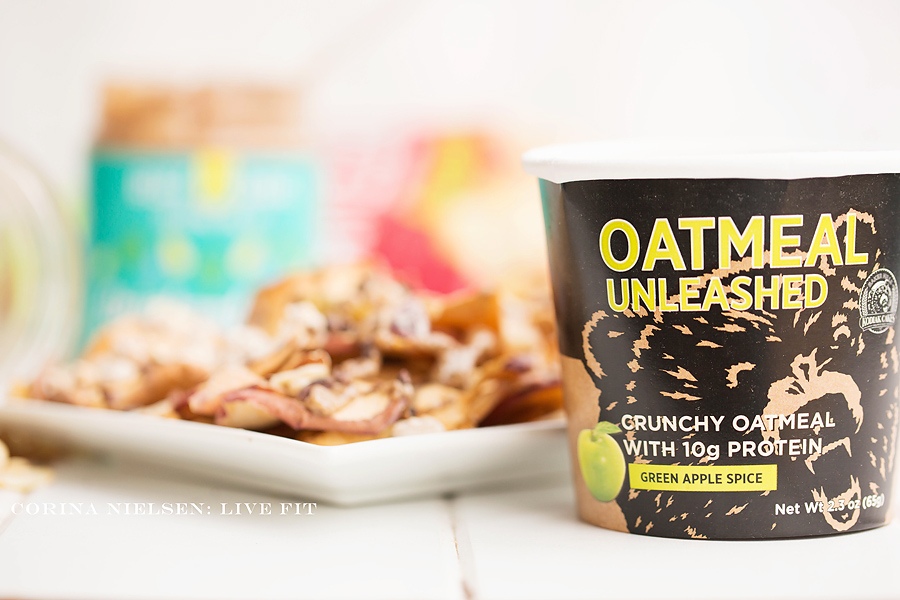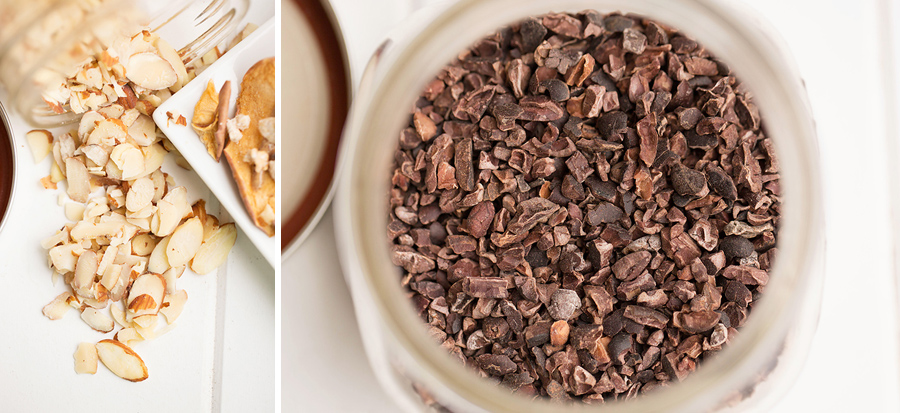 And a hearty drizzle of my favorite brand of almond butter… BuffBake (use coupon code corinabuffbake for 10% OFF)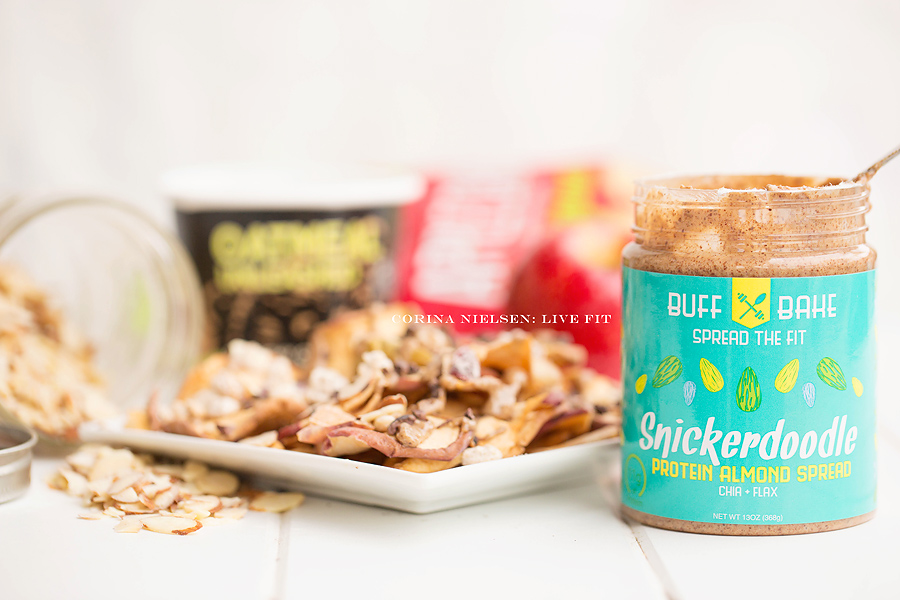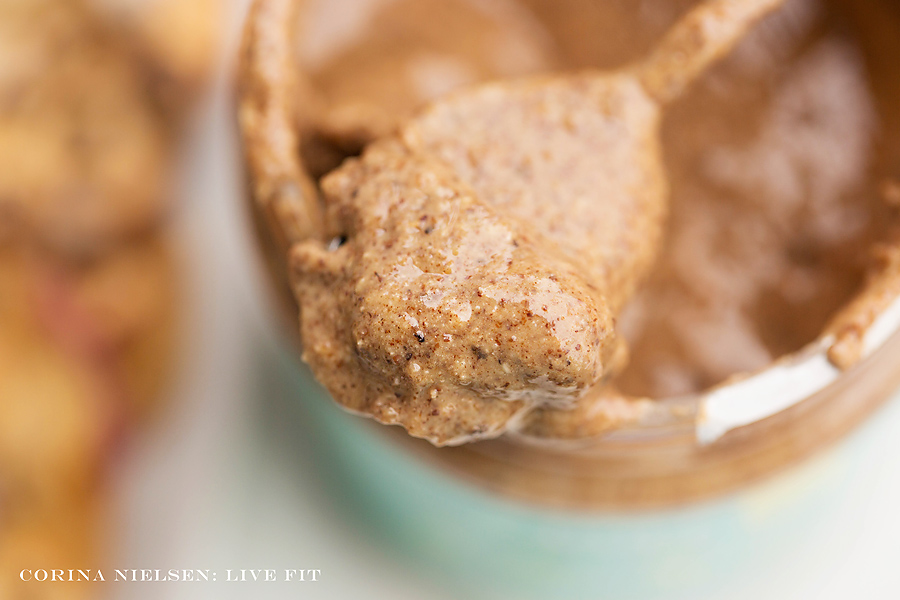 Healthy, simple, easy and prepared in less than 3 minutes!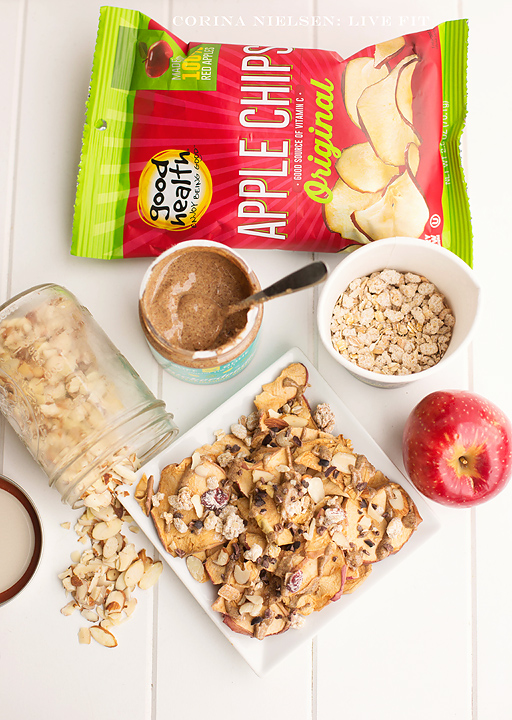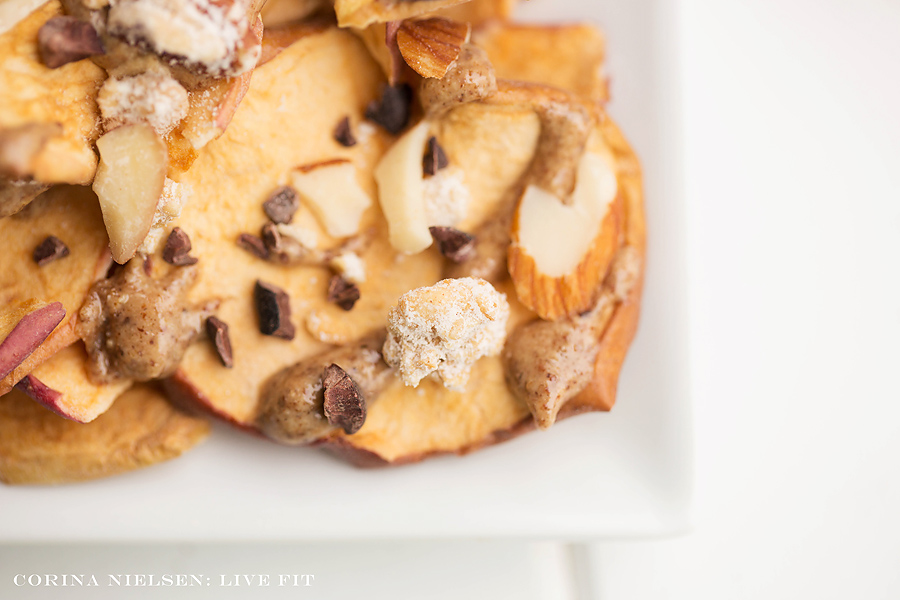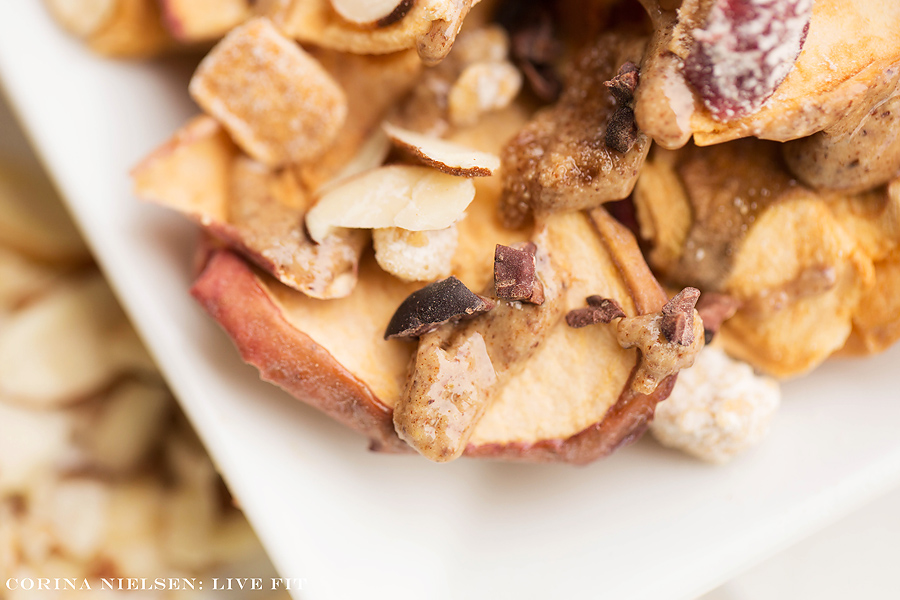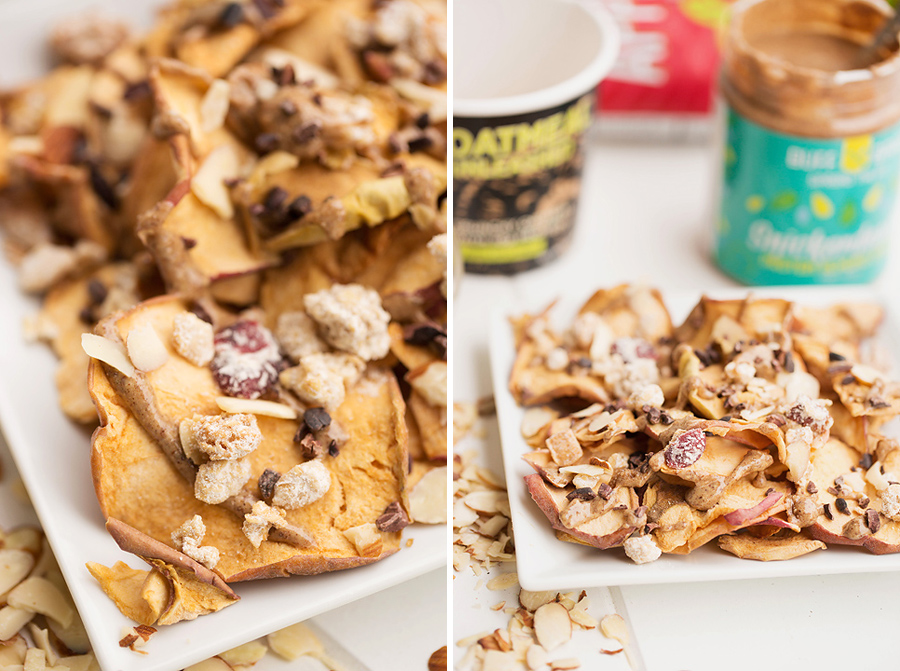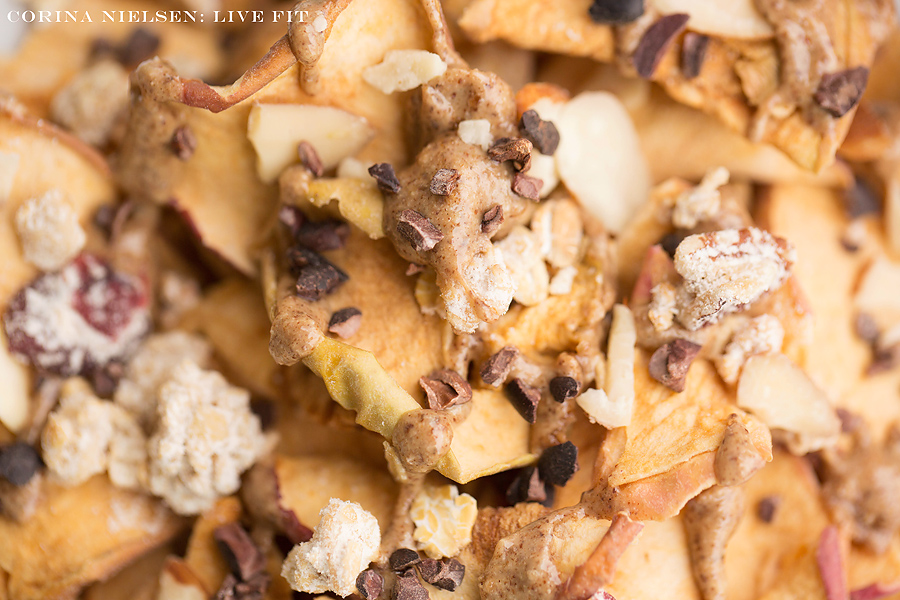 This would also be a great thing for kids to prepare on their own as well.  I have found when you let kids 'make' their own food, they are more likely to eat it.  To control their portions and ingredients, simply set out a plate/bowls with their favorite toppings and let them decide what to 'create'.  It's not only fun for them, but it also allows them to get creative in the kitchen!