"These sugar cookie protein truffles are not only amazingly delicious, they are SO easy to make!  You would never guess they are actually good for you!"
Protein balls, protein bites, protein truffles, or little bites of heaven…  I don't really care what you want to call these, but they need to be made immediately!  After the first batch is made (and eaten) you will want to make them day after day after day.  They are that good AND so so simply to make.
Regardless of the flavor you choose (I LOVE versatile food options), the base recipe only requires a handful of ingredients and the food processor does ALL of the work for you.  And I can almost guarantee that you will lose 1/4 of the batter straight before you even begin to shape them!  They are a brilliant snack option for food prep as well and if you are tracking your macros, you can use a scale to weigh each portion out.  Simply make the batter, form them into whatever shape & size you choose (round, flattened, use cookie cutters), and store them in the fridge.  These also need little to no fridge time so they are ready to eat immediately!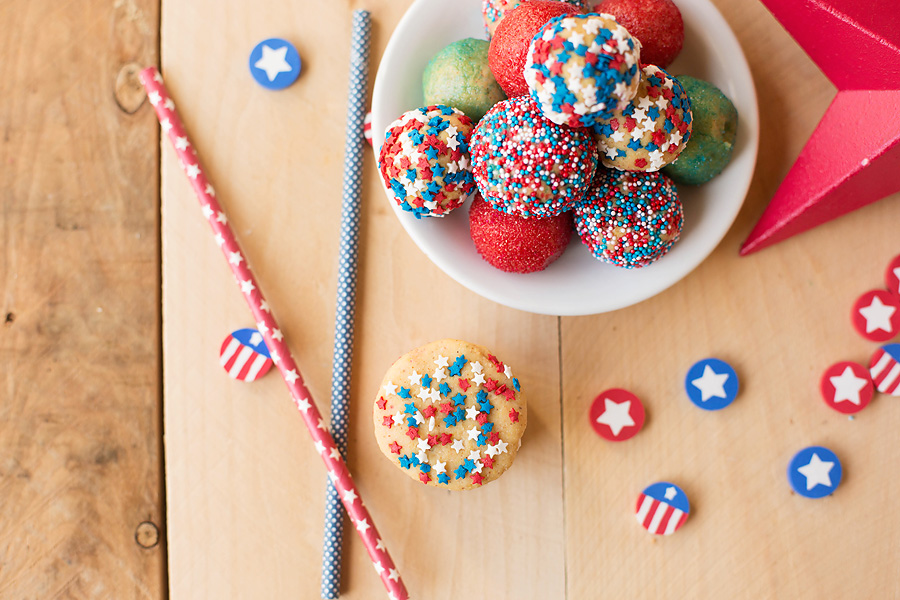 I went for a 4th of July theme here with my sprinkles, but you could also roll the protein truffles in cacao powder, powdered sugar, or chocolate chips (stirring right into the batter would make the perfect chocolate chip protein truffle).  Flavor options and 'toppings' are absolutely infinite if you use a little imagination (chocolate, mocha, mint, snickerdoodle, apple pie, blueberry crumble, Mexican hot chocolate, banana bread… just to name a few I've tried)!  Just make sure to choose your protein powder wisely… you will only see me using PEScience because of #1 flavor and #2 the blend of different proteins (whey and casein) makes it the BEST option when it comes to baking.  Highest quality and delicious!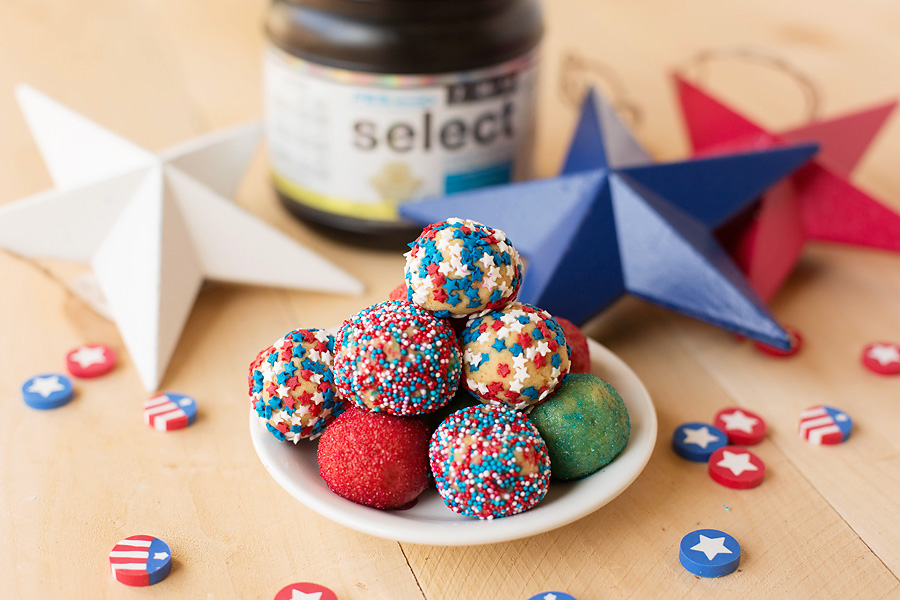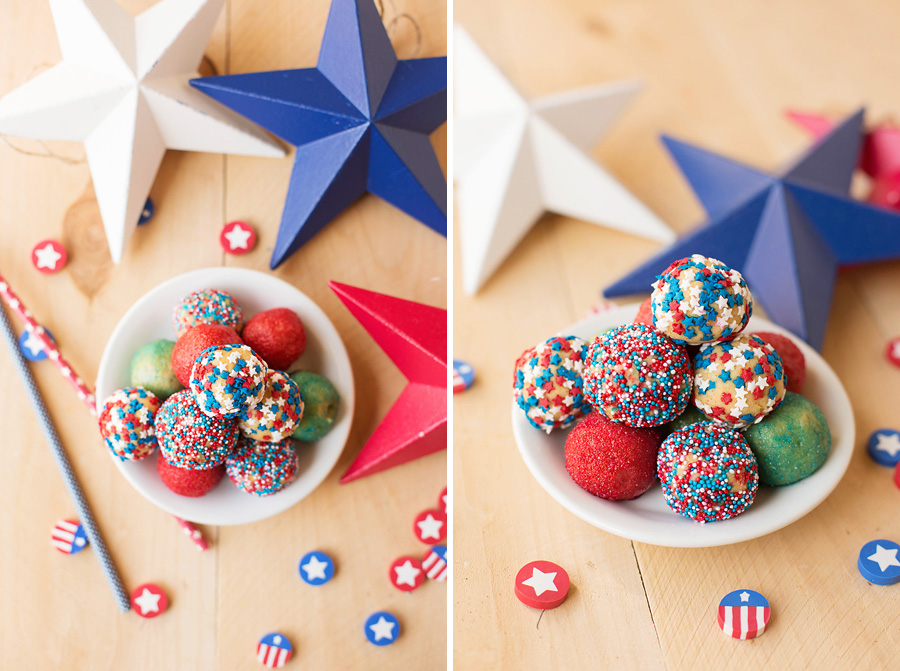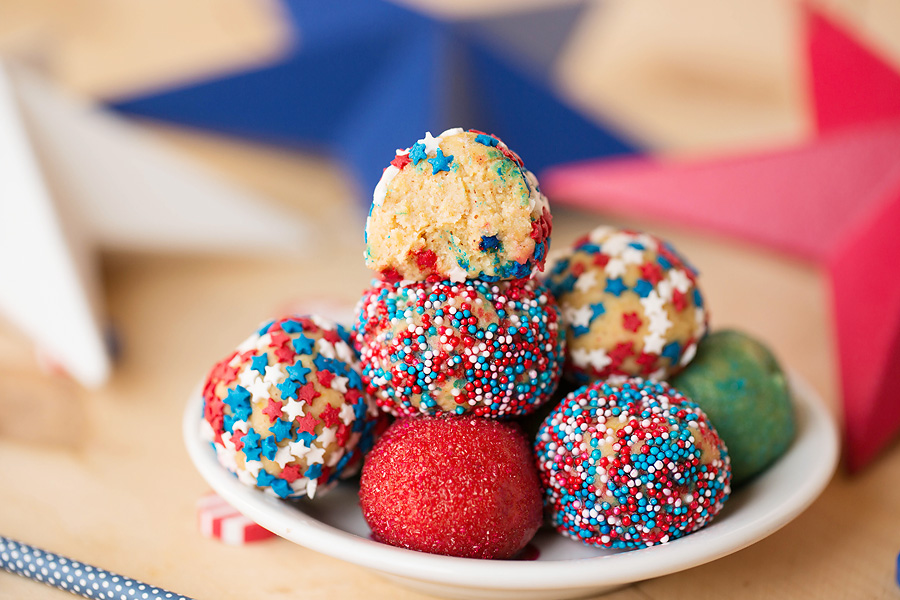 Sugar Cookie Protein Truffles

Print recipe
Ingredients
15oz no salt added garbanzo beans (drained & rinsed)
2 scoops PEScience 'Gourmet Vanilla' protein
2 tablespoons coconut flour
3 tablespoons 'Birthday Cake' BuffBake almond butter (or almond butter of choice)
3 tablespoons 'Cake Batter' MuscleEgg (or replace with extra milk)
2 tablespoons milk of choice
1 teaspoon vanilla extract
1/2 teaspoon butter extract
1/4 cup sprinkles
Directions
Step 1
Add all ingredients (EXCEPT sprinkles) to a large food processor and mix on high for 1-2 minutes until batter is smooth. Divide and portion batter as desired. Roll in sprinkles or topping of choice.
Note
NUTRITIONAL INFORMATION: calories- 68, fat- 2, carbs- 7 grams, protein- 7 grams PER SERVING
30% OFF PEScience Gourmet Vanilla Protein & ALL Other Products using coupon code 'corina' at checkout www.PEScience.com