Italian Turkey Meatloaf

Print recipe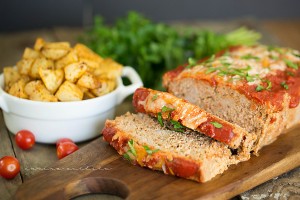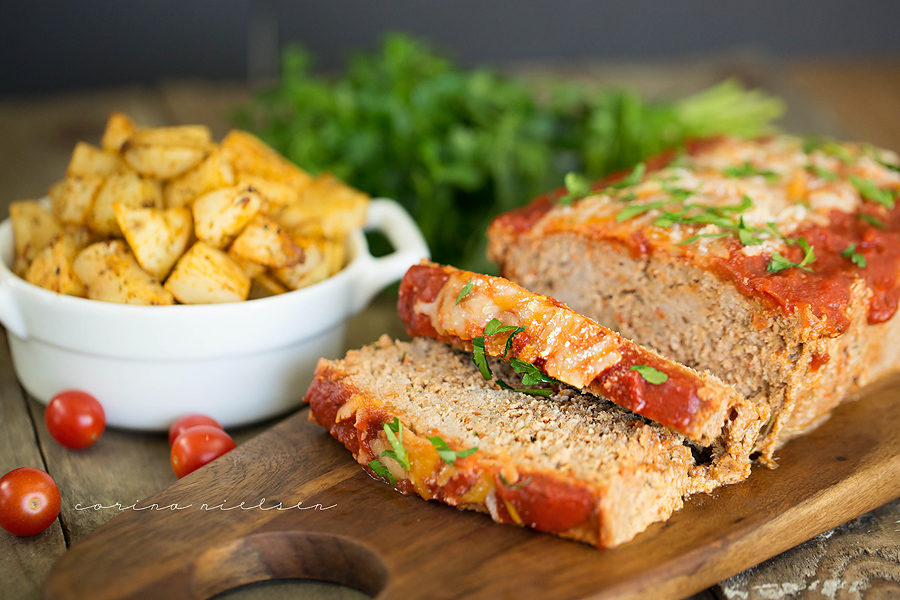 Ingredients
3lb 93/7 ground turkey
3 Jennie O Sweet Italian Sausage Links
1 Medium carrot
1 Medium celery stalk
1 Small onion
1 tablespoon garlic
2 tablespoons tomato paste
1/4 cup chicken stock, white wine, or sherry vinegar
2 Large whole eggs
1 cup marinara (divided)
1/4 cup dried italian bread crumbs
1/2 teaspoon salt
1/4 teaspoon pepper
1/2 teaspoon oregano
1/2 teaspoon thyme
1/2 cup Italian cheese blend
1/4 cup parmesan cheese
1 heaped tablespoon fresh chopped parsley
Directions
Step 1
In a medium saute pan, cook chopped carrot, celery, and onion for 3-5 minutes until soft. Add garlic and cook for an additional minute. Add tomato paste and stir until well distributed. Deglaze pan with chicken stock or wine and stir until just dissolved. Remove from heat and let rest. Once completely cooled, place everything in a small food processor and roughly chop (3-5 short pulses just enough to make a thick paste).
Step 2
Preheat oven to 350 degrees and coat a loaf pan with non stick spray.
Step 3
In a large bowl, mix eggs, spices, 1/2 cup of the marinara sauce, and breadcrumbs. Add ground turkey, sausage, and vegetable mixture. Using your hands, combine all ingredients until everything is evenly incorporated.
Step 4
Add meat mixture to loaf pan and make sure it is even and and the top is level. Top with marinara remaining sauce.
Step 5
Cook for 50-60 minutes until internal temperature is 160 degrees F and sides have started to pull away from the sides.
Step 6
Remove from oven and add cheeses. Return to oven and broil for 2-3 minutes until cheese is melted and slightly browned. Finish with fresh parsley.