It seems like prior to this fitness journey, I had been plagued with constant stomach issues including aches, pains, and most of all a TON of bloating.  I hated that when I woke up in the  morning, my tummy was fairly flat (flat for me at that time anyways) and I felt good.  However, by the time lunch came and went each day, my stomach was literally twice the size and I just felt gross… and forget about after dinner, that was even worse.  All I wanted to do was put on big comfy sweats, grab my heat pad, and lay down in bed.  This was actually part of the reason why I had decided to get serious about my health and figure out what could be causing all of my discomfort.  Doctors were not help to me at all.  They would run some tests, do some blood work, go over a bunch of lame scenarios and basically send me on my way saying "Gosh, I have no idea what could be causing your issues. Call me again in a few weeks and let's see if you are still having the same problems."
Gee, thanks for your help doc.
Obviously, I had to find my own answers at that point.  I think there is an actual test to find out if you are truly lactose intolerant but apparently my expensive insurance didn't want to spring for it.  Nice huh?  Instead, I was sent on my way and told to do a process of elimination on my own.
First step for me was looking at the times of day I felt the most pain and bloating.  Typically, it was mainly after working out/having my post workout meal or at dinner time if my family went out to eat.  So for a few weeks, I played with what I was eating and had a few different foods for lunch each day.  Still no change though.  I was always guaranteed a stomach ache during those times.  Then I had a "A HA" moment….
Post workout I ALWAYS had a protein shake regardless of what I was going to eat for lunch.
Ding, ding, ding!!!!!
Why hadn't I thought of that before?  What an idiot I was!  Post workout shakes were always whey isolate or whey concentrate.  I was supplementing protein with one shake just about EVERY singe day at this point in my journey AND it was normally just a cheap whey.
Literally, within 48 hours of changing my protein powder and switching to a high quality whey & casein blend, I felt about 98% better.  No pain and hugely reduced bloating.  After a week, things were even better!  The ONLY protein I use now is from PEScience.  HIGH quality products!
A- freaking MEN!   One problem solved.
From that point on, I completely cut down on my quick and easy whey only protein replacement shakes and protein bars that contained whey only.  However, I do need to note that each brand/type of protein effect me differently AND I can tolerate some brands much better than others.  I still continue to use powders but I tend to have very small amounts of it… maybe 1/2 scoop per day and never have a problem.  I also find that the mixed protein blends (whey, casein, and/or egg), are much easier for my stomach to digest.  From what I have learned, some people can actually tolerate whey and not casein or vice versa.  Whey concentrate and whey isolate proteins also effect me differently… whey concentrate will immediately cause stomach pain and bloating for me and whey isolate I can tolerate in VERY small amounts.
Last game changer for me was artificial sweeteners, specifically SPLENDA.  Now it makes total sense why I always had stomach issues when my family went out to dinner.  I used to always order and iced tea and mix it with a packet of Splenda and was guaranteed to be in pain when we left the restaurant.  I think it's also a big reason why my body hates most protein bars and various supplements on the market!  Literally, this is probably the BIGGEST trigger for any and ALL of my stomach issues!  I can't tolerate most protein bars, frozen yogurt, "sugar free" products, etc.
So, now that I found what was causing the majority of my bloating and stomach issues, it was time to fine tune things and get me 100%!  These are the things that have helped tremendously and I no longer have the same issues:
I drink a TON of water all day long.  This was extremely hard for me because prior to that point.  I could probably drink less than 8 ounces a day and not feel thirsty or crave any liquid.  My body felt like crap, but I wasn't thirsty.  After some research, I learned that if f you deprive your body of the water it needs, the little bit you do have during the day your body will force itself to retain resulting in that puffy feeling.  Once you get enough water in your system each day, your body will begin to shed it and you will lose some of that extra water weight/bloating.  This was HUGE for me.  Now, I try to get at least a gallon and a half in each day.  The single item that has helped me push the H2O in my body has been this little miracle.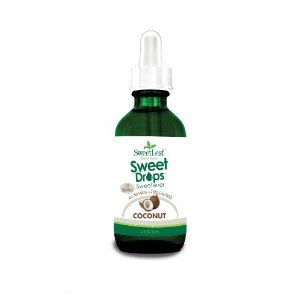 7-8 drops per 8 ounces of water is simply perfect!  Because I work from home, it's easy for me to keep refilling cups/water bottles but I would 100% prep a gallon each night and take it to work the next day if I had to.  It's SO good!  I buy mine at Sprouts or Whole Foods but its also available online.  The drops actually come in quite a few flavors and I recommend ALL of them.  The fruit ones are perfect for water and the more savory/richer flavors work great in coffee or even baking.  Coconut is just my favorite to hydrate with.  Please see my article on "Ways to Stay Hydrated" for more ideas!
I also started taking Probiotics which have helped tremendously.  Little did I know how much they would help me as much as they have.  For fairly large meals (mainly breakfast and dinner), I try to remember to take one of these guys before I take my first bite of food.
Benefits of probiotics include improved intestinal function and digestion, improved immune system, can greatly help in many cases or gastrointestinal disorders and other digestive issues, said to aid with allergies, urinary health, women's health, and obesity.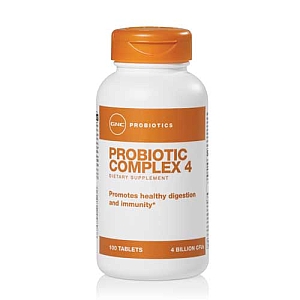 I typically take 1-2 of these before/during my bigger meals.  There are a ton of different kinds/brands of Probiotics out there.  I buy these locally at GNC because it's easy and convenient for me, but I know Sprouts, Whole Foods, Vitamin Shoppe, Target, Walmart, etc. all carry a variety as well.  One thing to keep in mind is that most ProBiotics need to be kept refrigerated which can pose a little bit of a problem when and if you eat out… sometimes if I remember, I will put a few in a baggie when we leave the house to go eat, but most of the time I forget.  Rest assured though…. I always have back ups in my purse!!!!   These are a GREAT option and I am always armed with them!  2 of these little chews and I'm good to go for my meal!  I actually prefer these to the pills but for cost effectiveness I only use them on the go!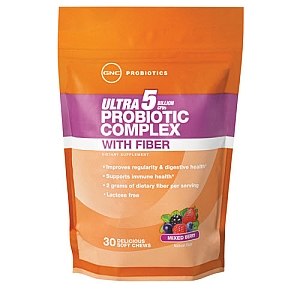 Another contributing factor to my tummy issues was fiber intake.  Once I started tracking my food & macros in My Fitness Pal, I could see how much fiber I was actually getting each day.  For a few weeks while I was figuring out my issues, I kept a little log of how I was feeling and when my stomach would get upset.  As I looked back at previous logged days, I cross referenced my fiber intake and saw that EVERY time I was over 50 grams of fiber OR severely under, I had some pain and bloating.  Days I had over 55-60 grams, I could barely move because my stomach hurt so bad.  Techincally, I think I should be aiming for around 25 and as long as I am under 35 grams, I have no issues.
Every now and then, I also like to drink Apple Cider Vinegar.  This is rumored to have lots of benefits including healthy digestion, kills bacteria, lowers blood sugar levels, lowers cholesterol, etc.  It's very very strong, but I'm a fan of it!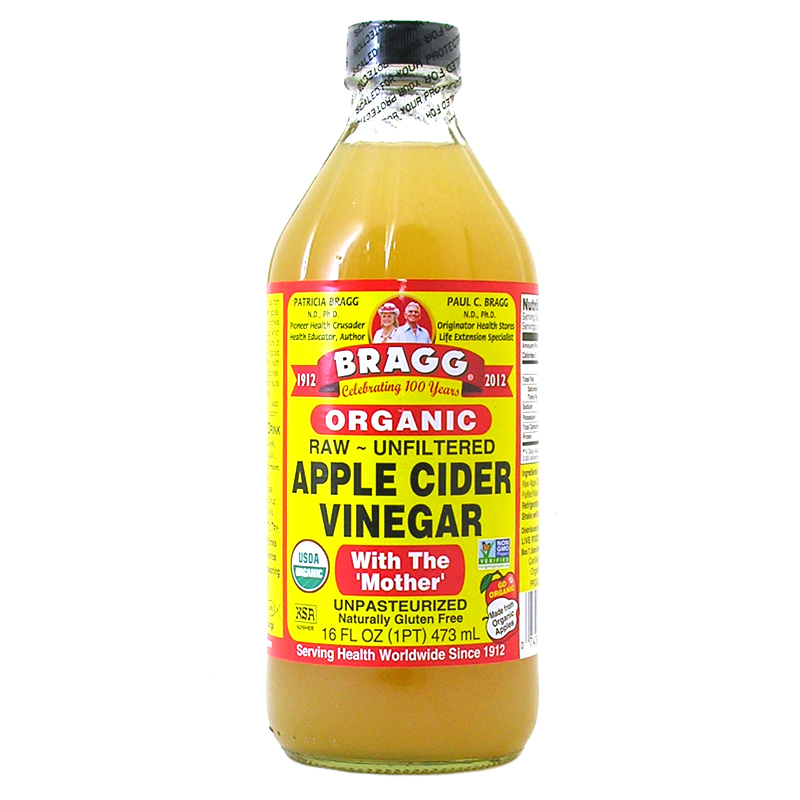 And the last few things that may or may not help you, but are good to know:
Be aware of certain vegetables that your body may be more sensitive to such as broccoli, beans, brussel sprouts,  cauliflower, etc.
Keep a VARIETY of foods in your diet if you plan on eating these things in the LONG TERM.  One of the biggest mistakes I see people making along their journey is cutting out a bunch of different foods, food groups, and sodium.  Once you do this for an extended period of time, your body gets used to it so when you introduce things back in, your body has no idea what to do with itself.  Typically, your tummy will get so confused and simply fight back trying to process all of it.  I really try to keep a variety of foods in my daily diet and don't pay too much attention to my sodium intake.  Things are pretty constant for me.
This probably isn't the best set of iphone pictures but I wanted to show what my morning & night time belly look like.  Granted, the first one was post breakfast before I was getting ready to work out & taken in my garage while the second one was taken post 2200 calories, 300 grams of carbs, and over a gallon of water taken in my downstairs bathroom.  Probably would have been more effective to show the same clothes, same location, etc. but I think it still illustrates my point!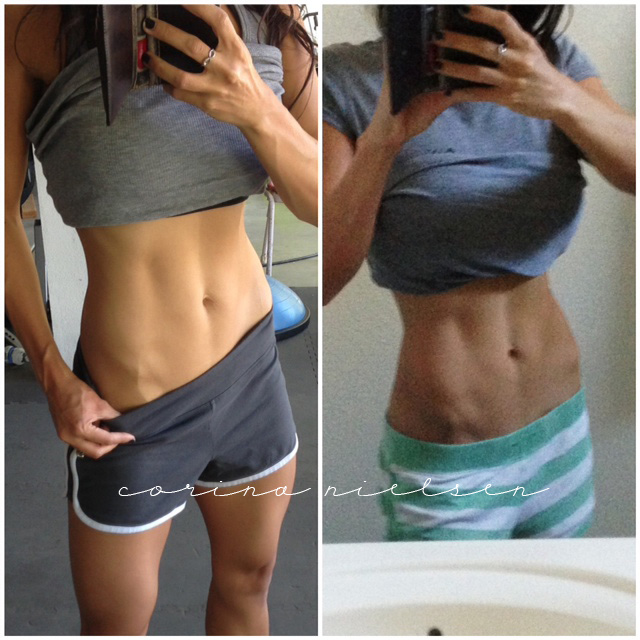 I actually think I look more lean at night in this example… feels good to be bloat free now!
Most important thing to remember ALWAYS?  Pay attention to your body!!!!  If something doesn't feel right, do not ignore it.  Immediately narrow it down and get to the bottom of it from the start!  It's so much easier to determine what the triggers are as soon as you feel different or feel any discomfort.  You will be so much happier figuring things out immediately than waiting for a sign that most likely will never come!