This is probably the mother of all "pro nuts" I have made thus far… words can't even describe how tasty these were.  The perfect combination of chocolate, banana, and peanut butter all rolled into 14 bite sized nuggets.  Damn these were good.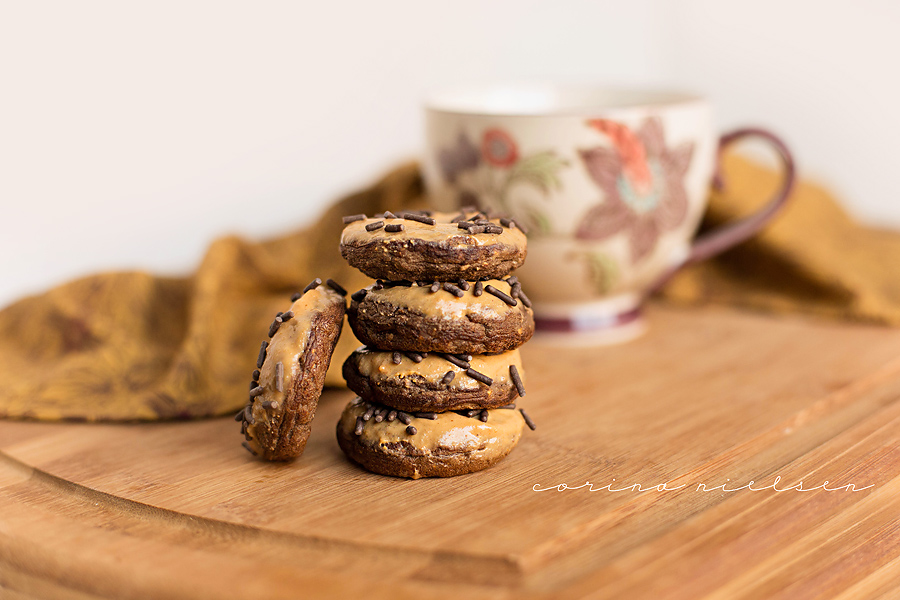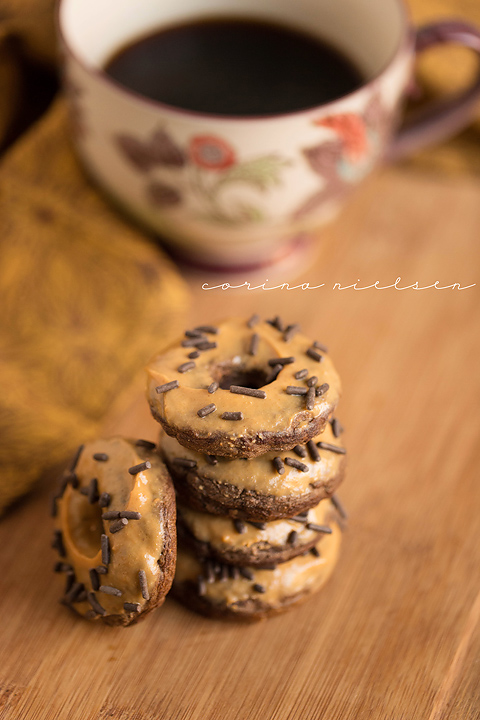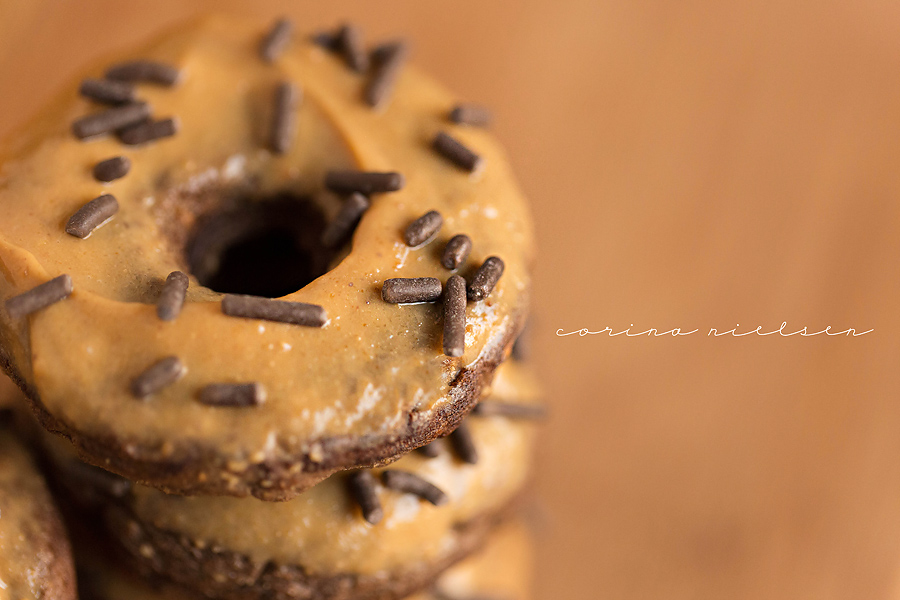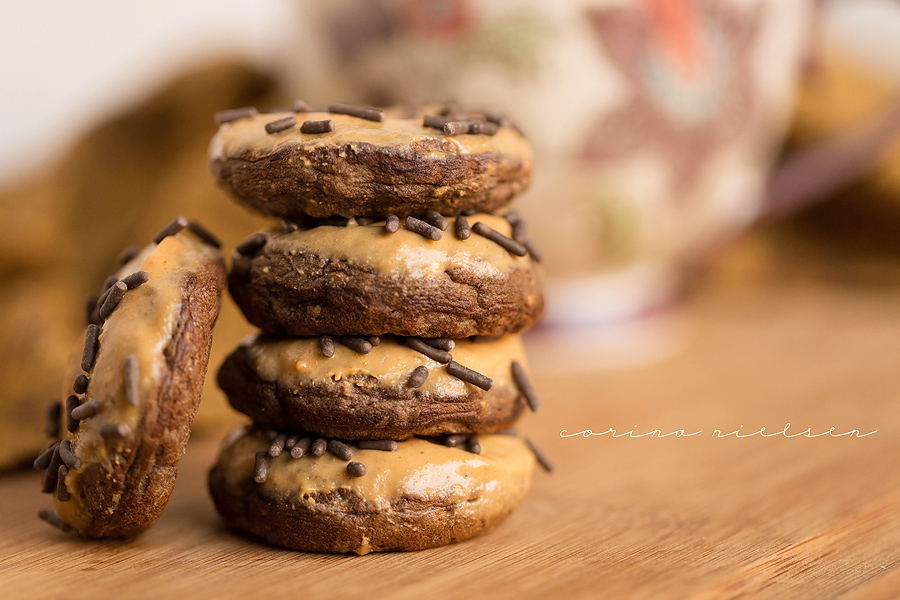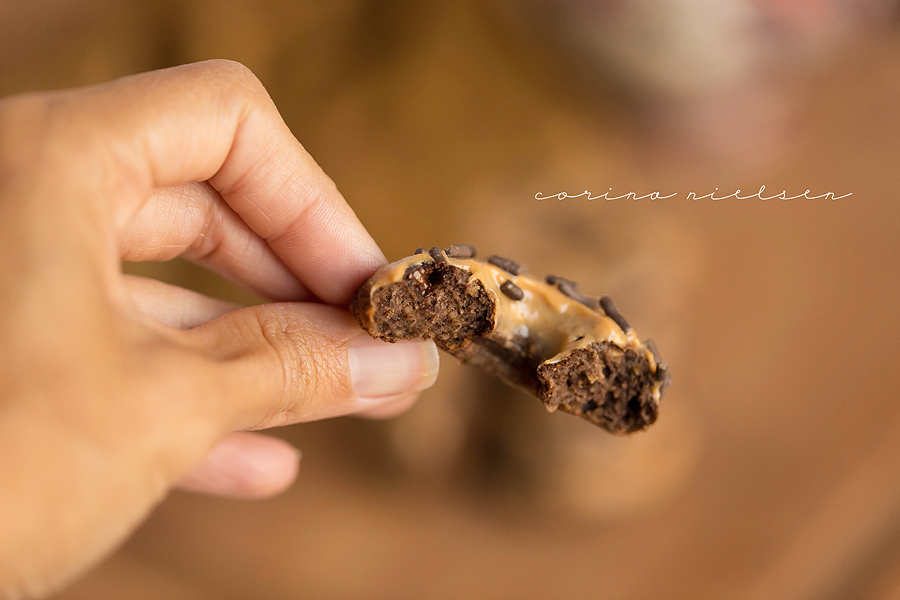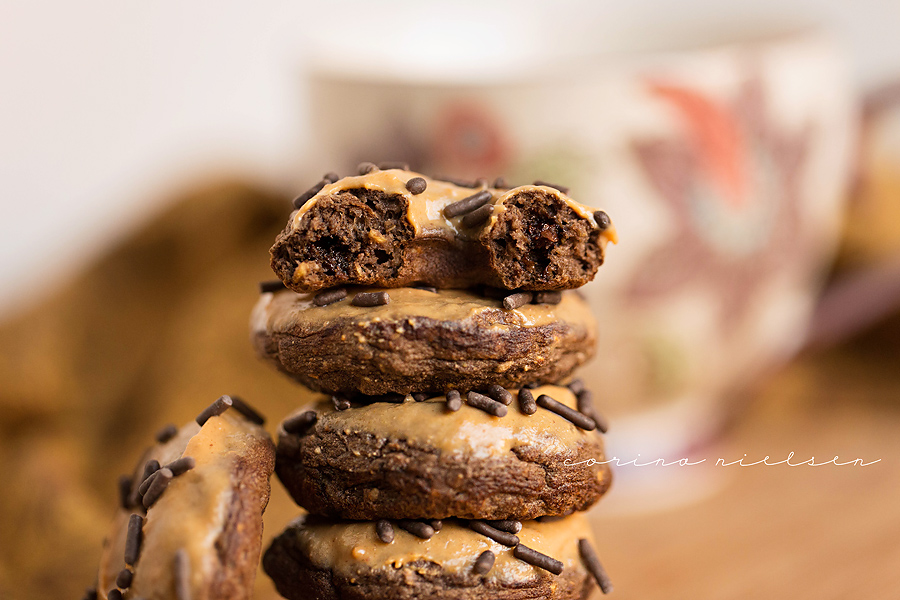 Making these with a donut maker does take a TINY bit of effort because you have an added step of putting the batter in a bag to easily "pipe" into the pan but in all honesty, that extra 30 seconds won't kill ya.  If you don't have a donut pan or mini maker like mine, you can easily make these into pancakes instead… or even waffles… mmm waffles.  Just make the topping a bit thinner so you can pour it more like a syrup.  Bottom line is there will be a party in your mouth!  Oh and these are also a great option if you meal prep because they refrigerate beautifully, just make the topping separate and you can dip (or dunk) the donuts when you are ready to eat!
After doing this post, these donuts may or may not be on the menu AGAIN for today… so delicious!
Chunky Monkey Protein Donuts

Print recipe
Ingredients
1/3 cup rolled oats (blended to oat flour)
1/2 scoop chocolate Trutein protein
1 1/2 tablespoon coconut flour
2 teaspoons cacao powder
1/2 teaspoon baking powder
1/4 teaspoon baking soda
1 pinch salt
1/2 teaspoon vanilla extract
2.5oz mashed banana ((72 grams))
1 Large whole egg
3 tablespoons egg whites
1/4 cup unsweetened almond milk
1 heaped tablespoon mini chocolate chips
2 tablespoons coconut milk yogurt (** TOPPING **)
2 heaped tablespoons Better N Peanut Butter or regular peanut butter (** TOPPING **)
1 heaped teaspoon maple syrup (** TOPPING **)
1 tablespoon chocolate sprinkles (** TOPPING **)
Directions
Step 1
Mix all batter ingredients (everything except for chocolate chips and topping items) in a large bowl until well combined. Stir in chocolate chips.
Step 2
Place batter in a large zip lock (or pastry bag) and set aside. Preheat your mini donut maker or grease your donut pan with non stick spray.
Step 3
When donut maker is heated, cut a small 1/4 inch off ONE corner of the zip lock bag. Slowly pipe batter into pans and cook 2-3 minutes (or according to your manufacturers instructions).
Step 4
While donuts are cooling, mix topping ingredients (yogurt, peanut butter, and maple syrup) until smooth.
Step 5
Dip the tops of each donut in mixture and add chocolate sprinkles.
Note
NUTRITIONAL INFORMATION (for whole batch): calories- 556, carbs- 70, protein- 36, fat- 18