'Relieve some of that 'back to school' stress with some easy meal prep each week!  It doesn't take too much time or effort to prepare HEALTHY & nutritious meals for your kids.  Preparing breakfasts and lunches each week will change your life!'
Hello there meal prepping friends!  I've got a good for you this week that doesn't include ANY "cooking". 5 days worth of breakfasts in under 5 minutes!  Yes, you read that correctly.  Unfortunately, I was having a really really bad pain week.  This flare up started slowly, wasn't sure which way it wanted to go, then unleashed on me :(.  When it came time to prep Makena's breakfast for the week I needed something that didn't require any thinking and only a brief time in the kitchen.  What's are two of the FASTEST things to prep in the world?
Overnight Oats & Smoothie Packs!
Oats and smoothies are perhaps the most effortless "meals" you can whip up.  Not only are they a breeze to make, but extremely versatile also.  Basically you can throw in any flavor/extracts, fruit, toppings, and/or combination of favorites and it will all come out delicious!   For this week, we opted to do a combination of the overnight oats and smoothies because Makena seems to get a bit bored having a smoothie every day.  I figured since both were so easy to prep, we could switch it up during the week.  Two overnight oats and three smoothies worked out perfectly!
First up… overnight oats.
2 mason jars, oats, nutrient dense (and virtually flavorless so easy to hide) add ins, flavors, and milk.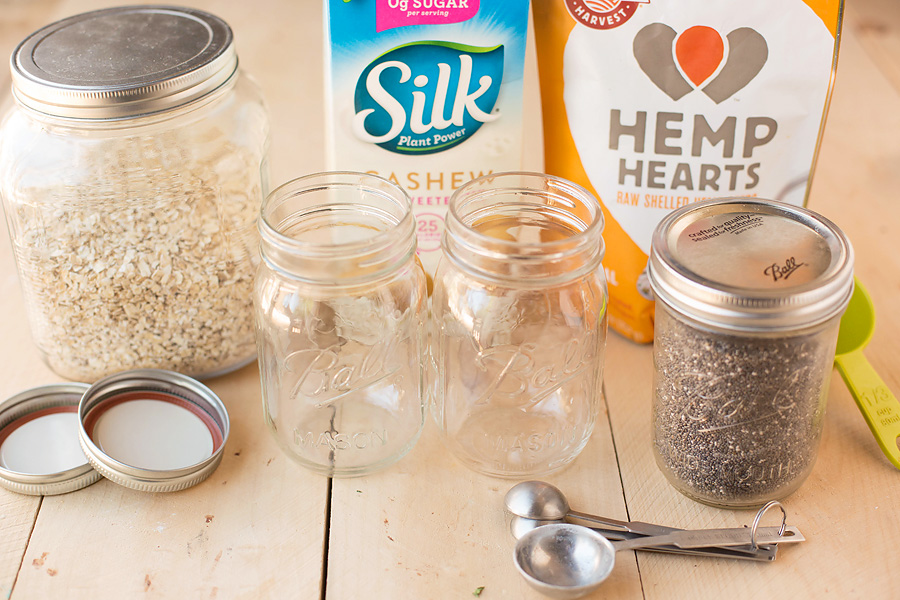 1/3 cup of oats in…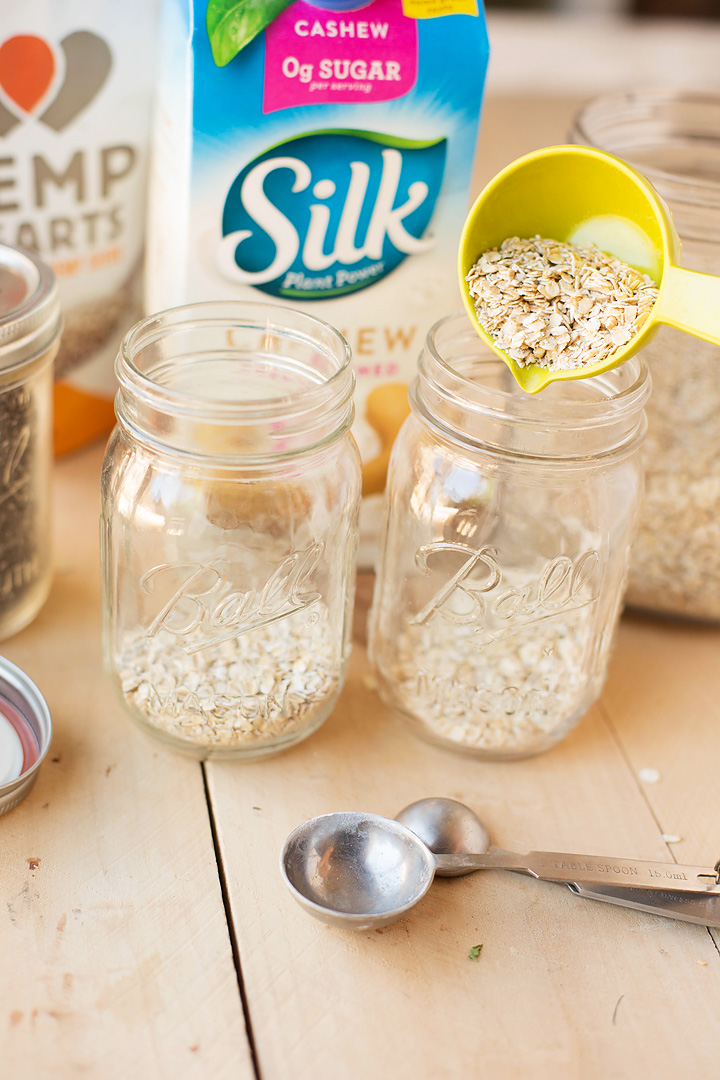 Hemp hearts and chia seeds for a HUGE nutritional boost (fiber, protein, healthy fats including omega 3's and 6's, calcium, manganese, magnesium, phosphorus, antioxidants, vitamin E, potassium, sulfur, iron and zinc).  Your kids will NEVER know these are in the oats.  They are extremely mild in taste and blend right in!

In order to make the nutritional profile even better with oatmeal which tends to be much higher in carbs, lower in protein (kids NEED their protein too parents!) I always add a scoop of my daughters protein powder.  I've mentioned the KidzShake line many times before and we love it so much!  Oats and smoothies around here always call for protein and while my husband and I only use PEScience, this kids line is all we use for Makena.

Provides Essential Minerals & Vitamins
Strengthens Immune System
Supports Digestive Health
Fills Nutrition Gaps
Helps Muscle & Bone Development
No Compromise Ingredients
In addition to the protein powder, I also add in the KidzSprinkles!  These are SO neat!  Loads of nutrition and again, your kids won't even know it's in their food.  We sprinkle this on anything and everything!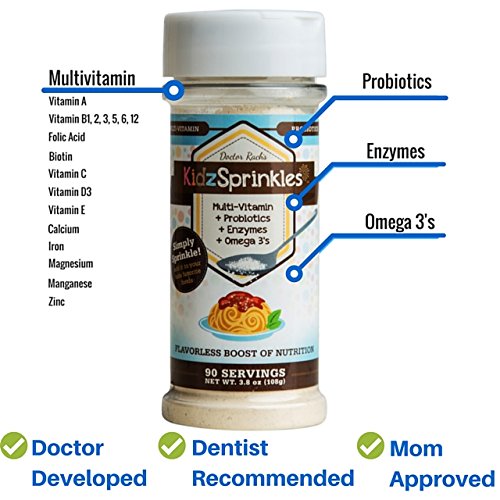 Easy, sugar-free way to supplement kids with vital vitamins, minerals, probiotics, enzymes, omega-3s and fiber.
Blends seamlessly into any meal or snack, so even picky eaters won't taste it
Made of non-GMO ingredients, gluten free, nut free and egg free
Approved by Doctors and Dentists
4 Billion cfu Probiotic Blend to support immune system and digestive health
Now its time to think about flavors!  Makena chose 'double chocolate' and 'cake batter' for these.  Easy and can still be made HEALTHY!  2 scoops of 'Chocolate Cream' KidzShake and two scoops of 'Vanilla Cream' into each jar!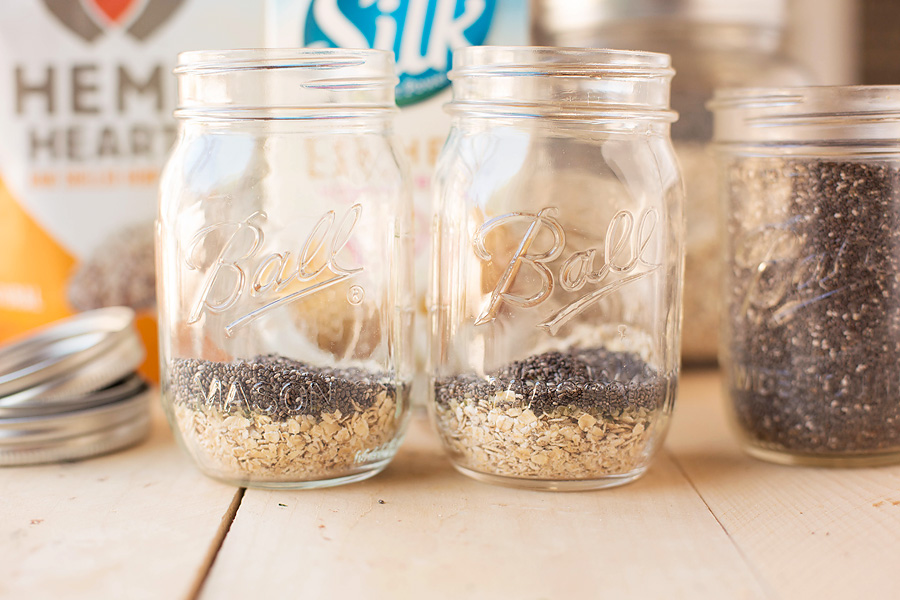 For the 'cake batter' oats, I added vanilla extract, butter extract, and 3/4 cup of cashew milk.
For the double chocolate oats I added a tablespoon of cacao powder (unsweetened), some vanilla extract,  and 3/4 cup of cashew milk.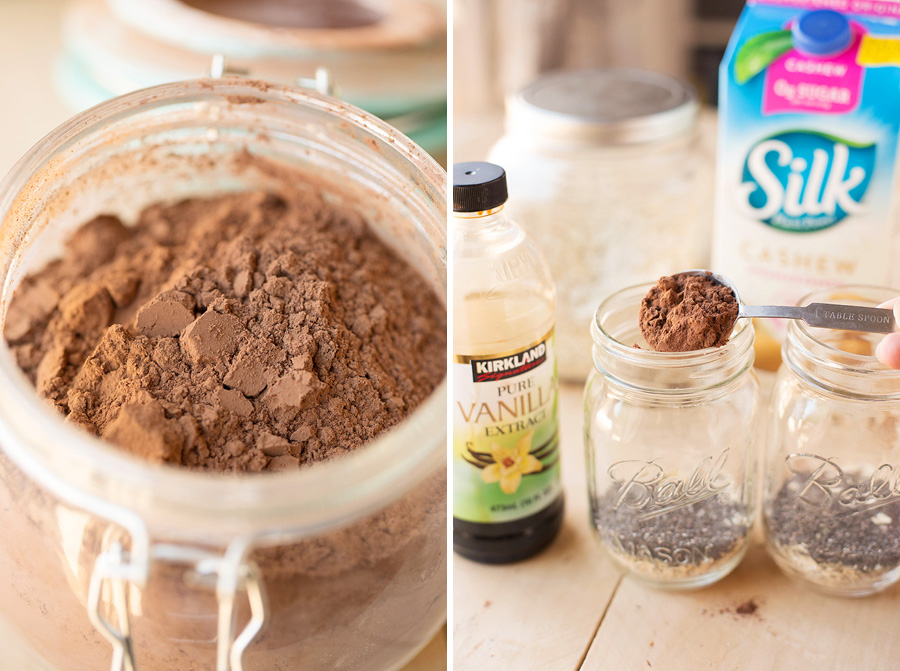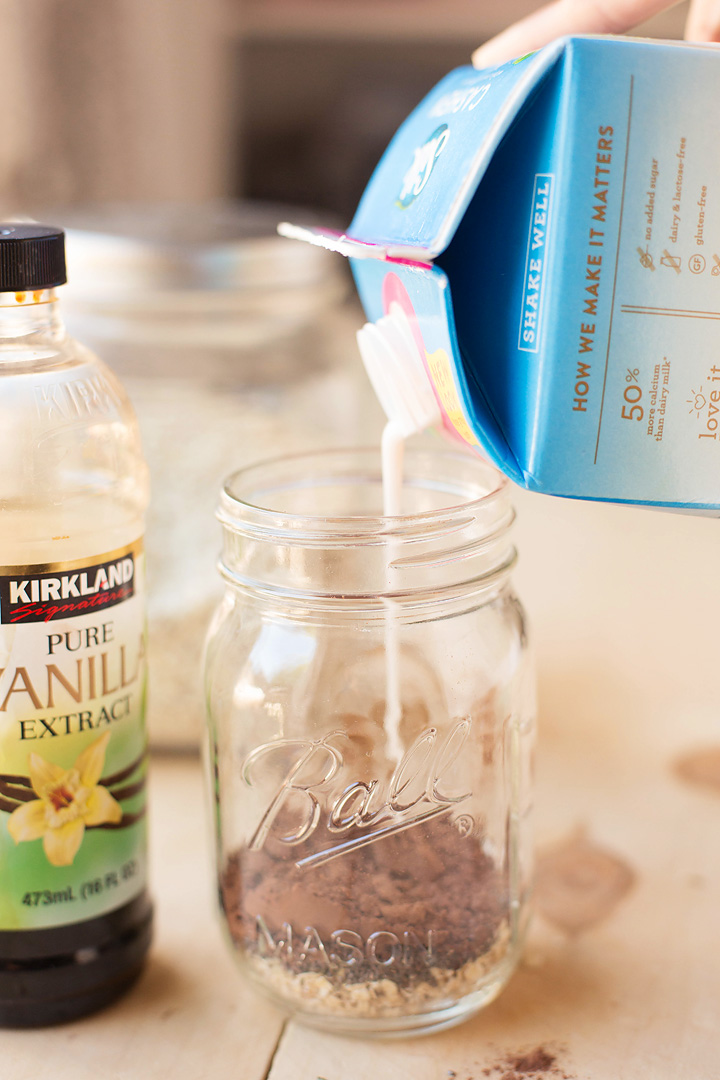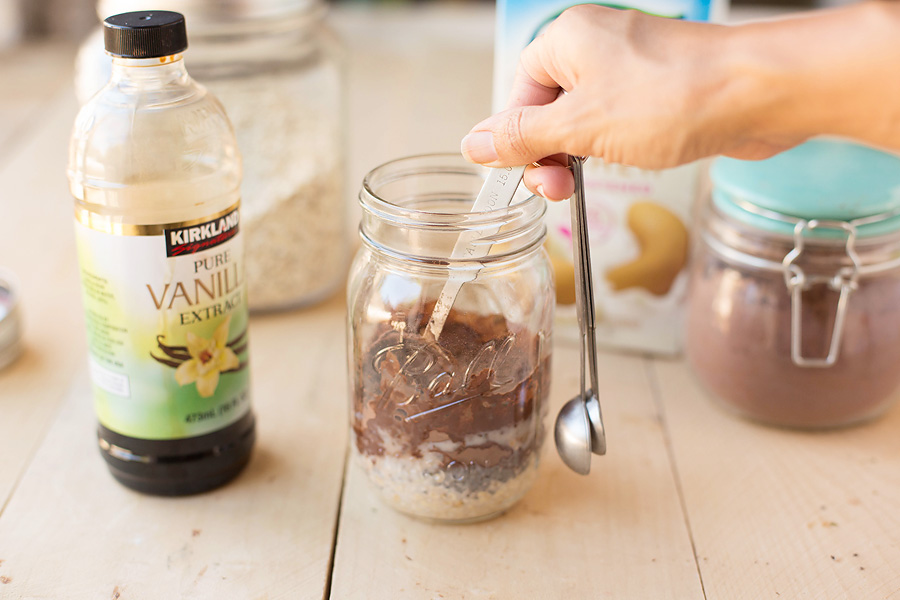 These get their lids and then I put them in the fridge until ready to eat!  In the morning when its oatmeal time just pop off the lid, and microwave for 45 seconds to 1 minute.  Stir, check temp, reheat if necessary, and then add in a couple of more fun things like chocolate chips and SPRINKLES!!!  Can't have cake batter anything without sprinkles right?  You don't need a ton, just a teaspoon or so will do!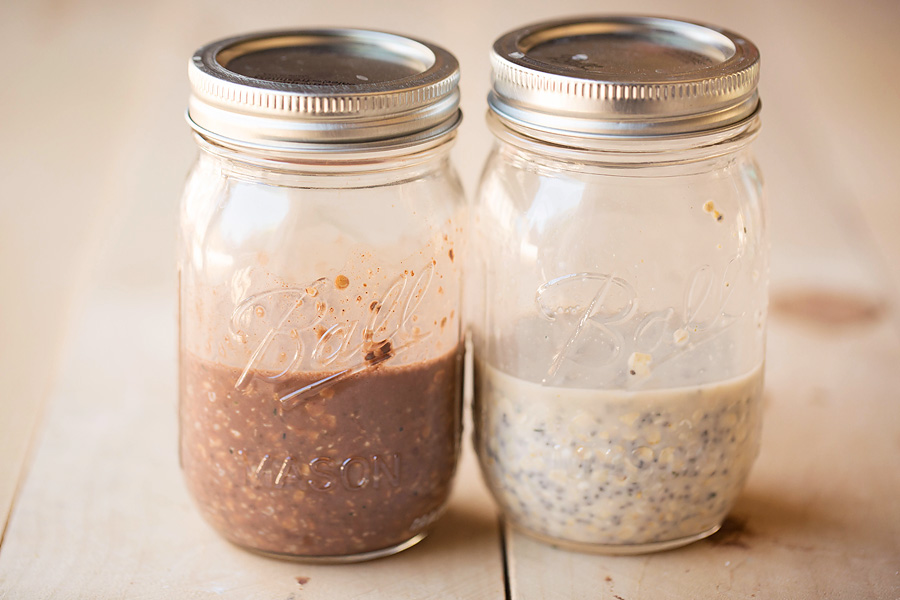 OK so two days of overnight oats and now onto the three days of smoothies.
OMG, so easy.
First think about your flavors.  Makena wanted something with banana, something chocolate-y, and something to remind her of her beach in Hawaii (Makena beach on Maui of course).  And yes, she did tell me she wanted something that tasted like Hawaii haha!!!  What's more tropical and Hawaiian than a pina colada?  Virgin of course 🙂
Grab zip lock bags and add in 1/4 cup of quick oats & 1 tablespoon each of flaxseed and chia seeds.  I also added a tablespoon of cacao powder to one to satisfy her chocolate fix.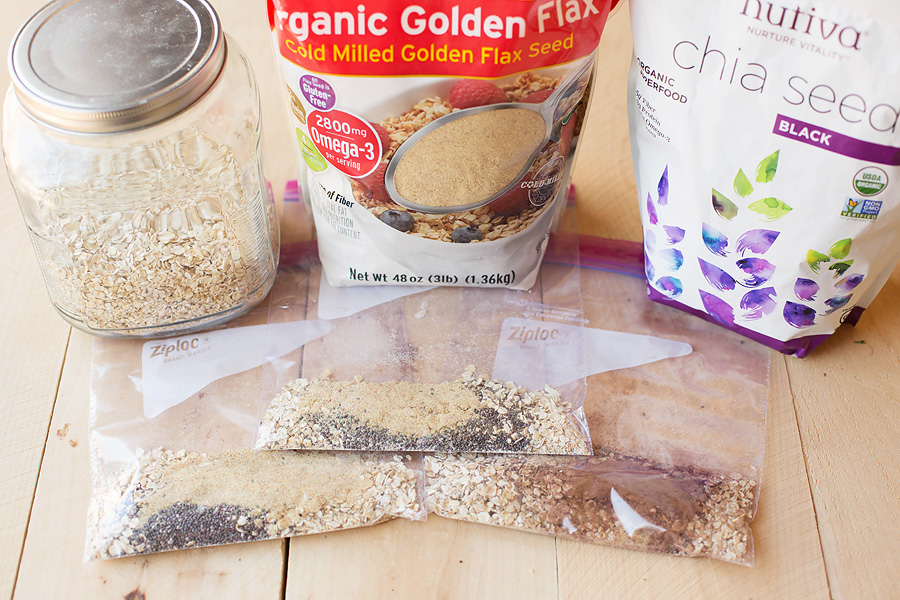 'Pina Colada' flavors… pineapple and coconut!  Fresh cut pineapple and some shredded coconut into the bag.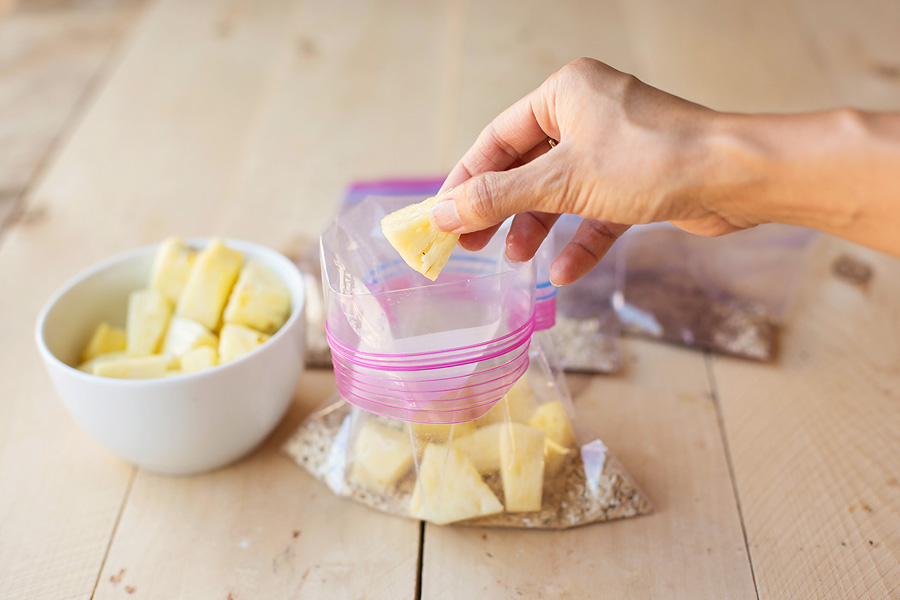 'Banana'… banana of course.  Duh.  But I also added 2 tablespoons of powdered peanut butter (all the taste & flavor of regular peanut butter but with less fat) to make this a 'Chunk Monkey' smoothie!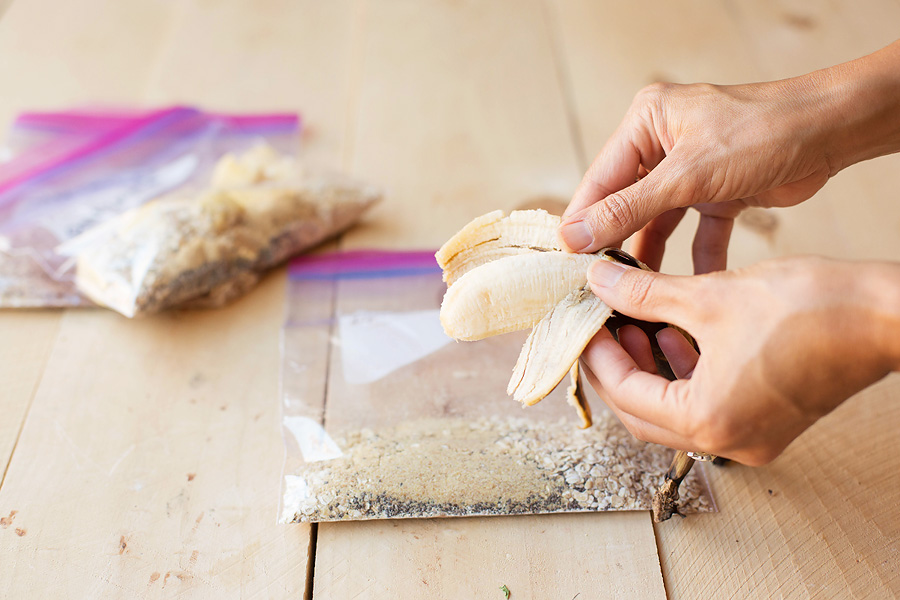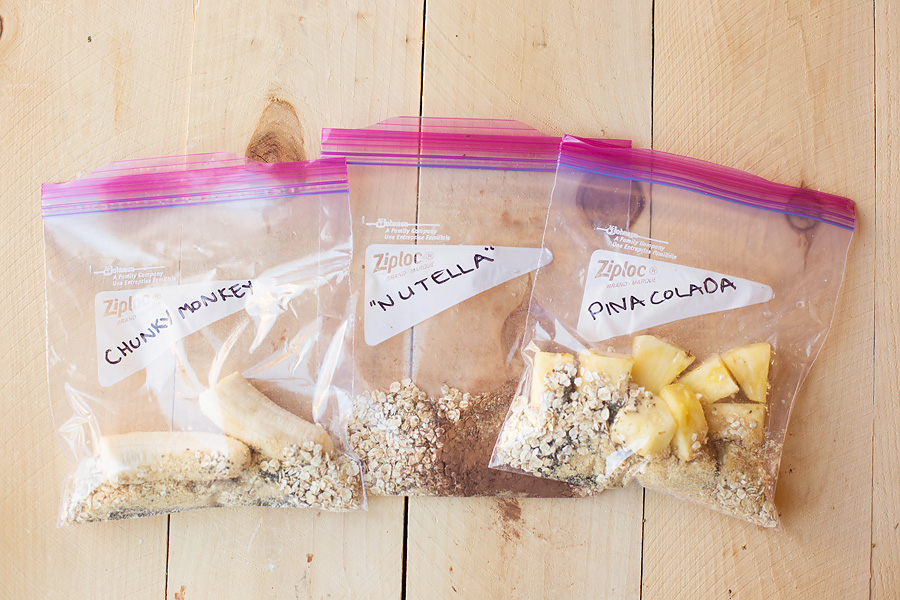 Basic smoothie packs are ready to go.  Just throw these in the freezer and each morning add 8-12 ounces of milk to the blender, the frozen pack, and flavor extracts.  For 'Chunky Monkey' I added a splash of vanilla extract, for the 'nutella' pack I added a splash of hazelnut extract, and for 'pina colada' I used coconut milk and a splash of coconut extract.
FIVE delicious, healthy, and nutrient dense breakfast options whipped up in less than 5 minutes.  CANNOT beat it!!!  My energy and body were thankful after this easy easy prep!
And now lunch time.  Monday thru Friday… this is what Makena ate:
MONDAY:
Turkey hummus wrap (smoked turkey slices, fresh garlic hummus, spinach, red cabbage, shredded cheese), chocolate almonds, Trisket crackers, hard boiled egg, and watermelon.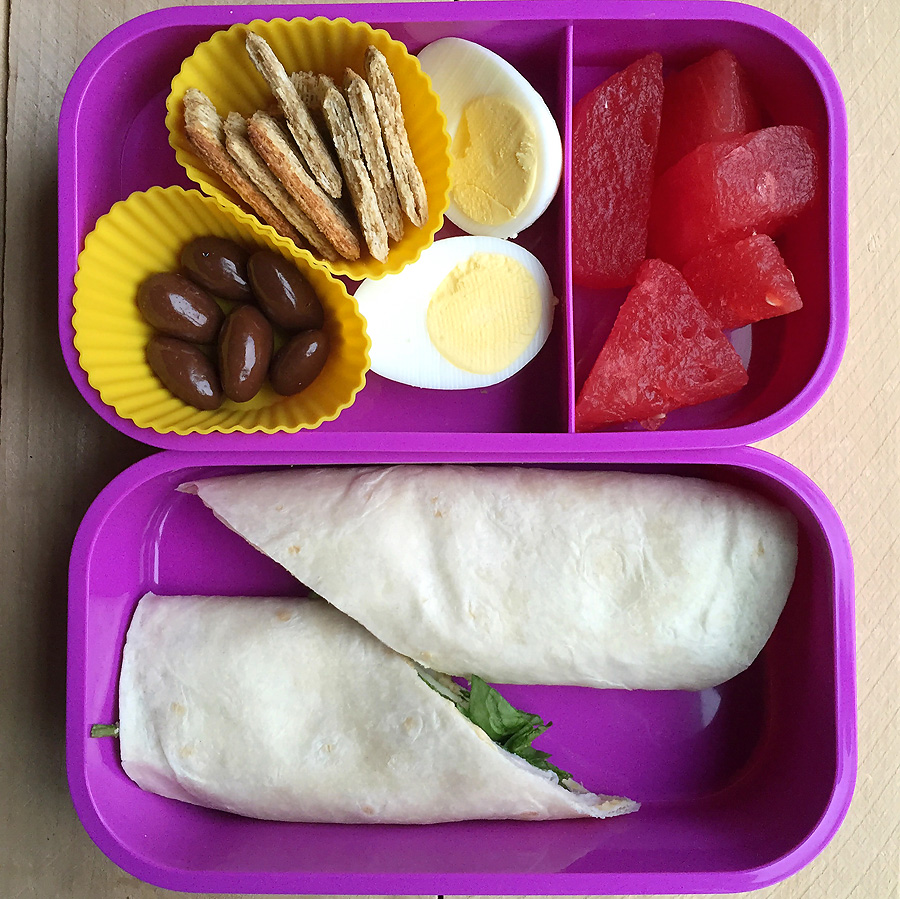 TUESDAY:
Leftover cornbread tamale pie, mixed veggies & corn, blue corn tortilla chips, guacamole, and pineapple.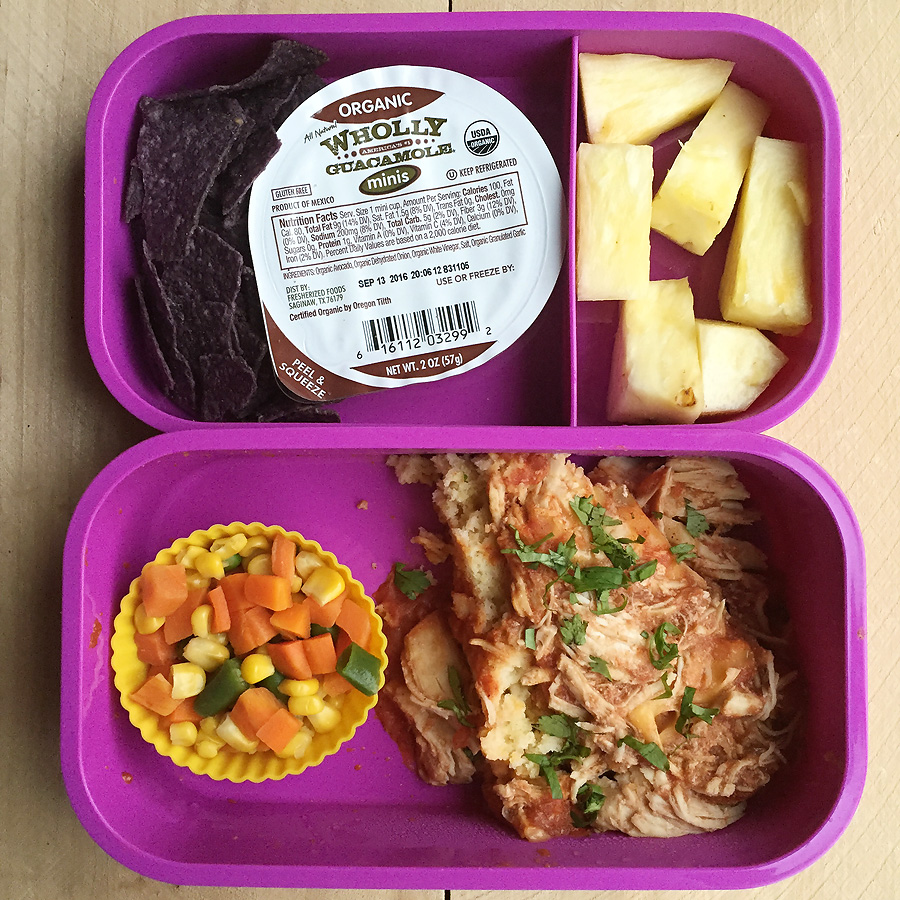 WEDNESDAY:
PB & J, grapes, gluten free herb crackers, bell peppers.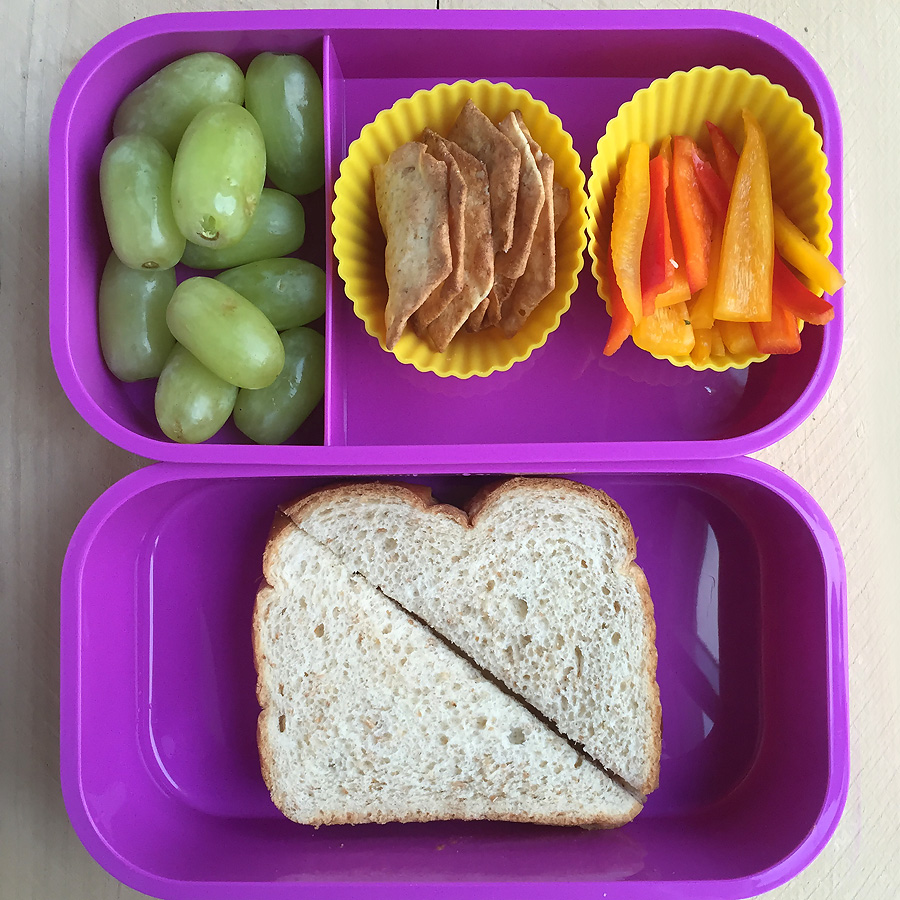 THURSDAY:
Leftover breaded chicken and herb roasted potatoes, radish, celery, Annie's chocolate chip cookies, and apple slices.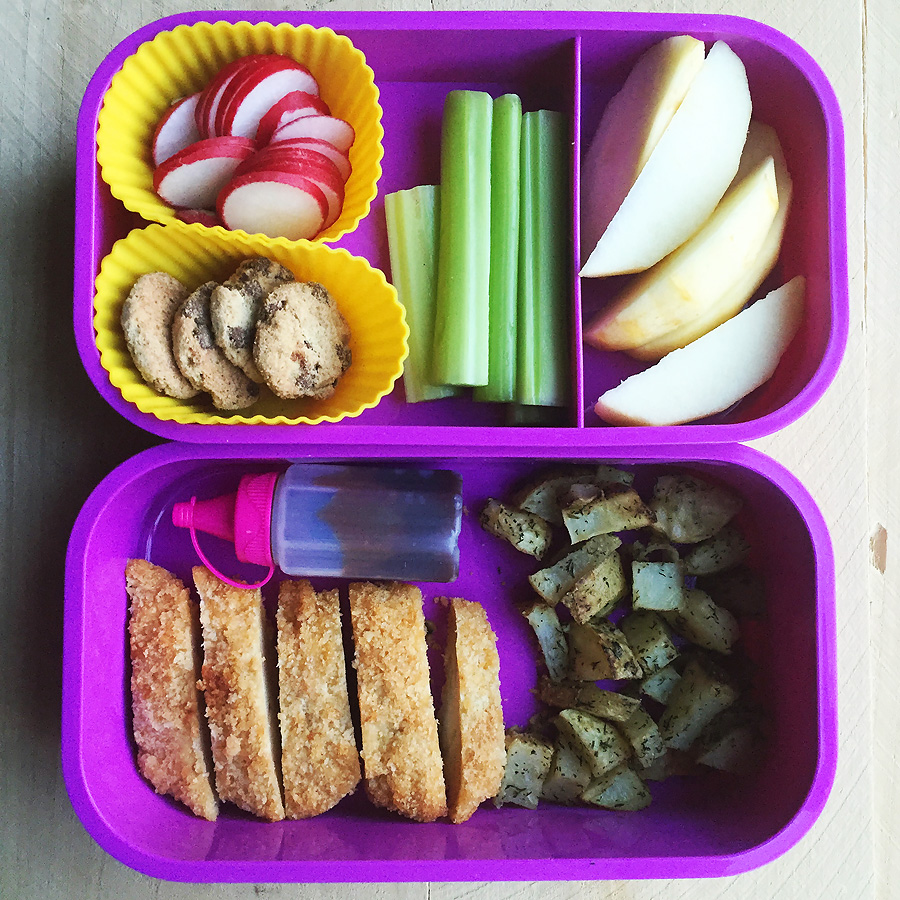 FRIDAY:
Makena bought a slice of pizza at school so the rest of her lunch was more nutrient dense.  Spinach salad with homemade balsamic vinaigrette, jicama, hard boiled eggs, and grapes.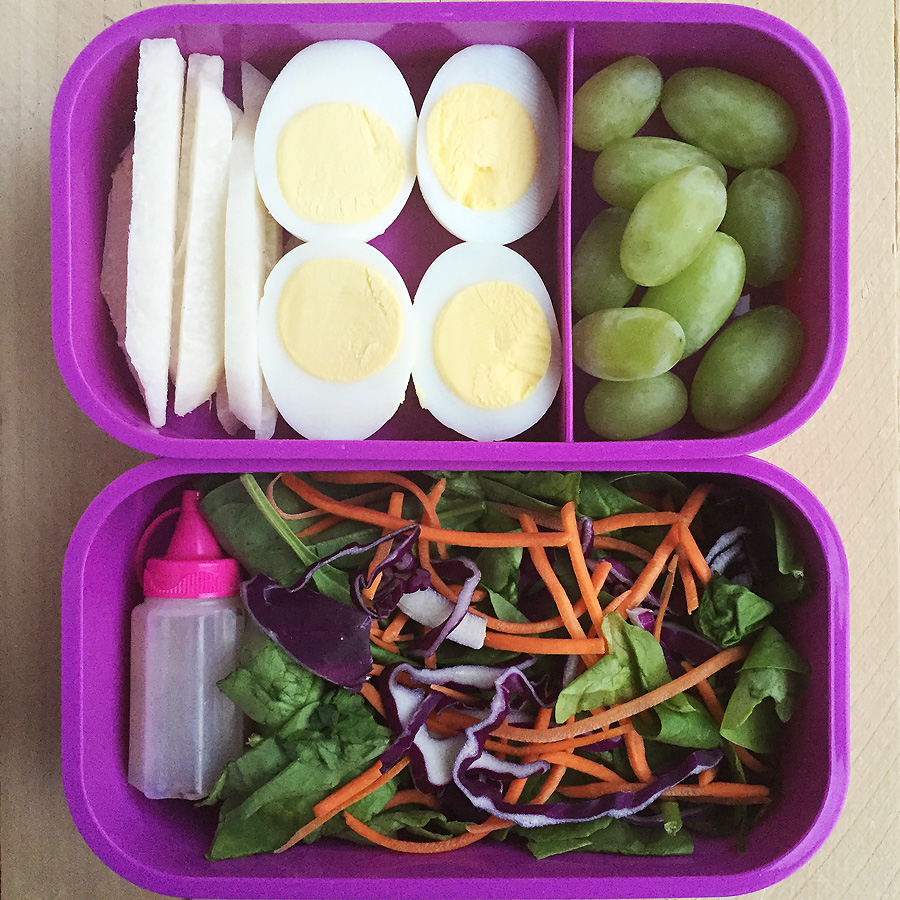 Another successful breakfast prep & lunch ideas in the books!  This week I'm sharing another new lunch box find… PERFECT for picky eaters who do NOT like cold food. I've managed to find an option for leftovers and hot meals that we are testing out this week.  Expect a full review very soon.  Makena is one day two with the new lunch box system and so far, so good!
And here are all of previous prep weeks right at your finger tips:
Find me on Facebook:


Find me on Instagram for daily food inspiration, ideas, and tips: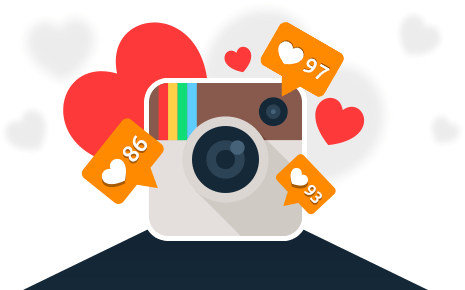 MY FAVORITE FOOD & MEAL PREP SUPPLIES