Having a serious sweet tooth AND an immense love for baking/cooking can be a very dangerous combination most of the time for me.
More than often, I get an idea in my head and before I can even think things through thoroughly (or even check to make sure I have everything I need), I'm already in the kitchen preheating the oven and making a mess!  This happened just the other day when I looked at the big bowl of freshly picked oranges I had sitting on the counter.  Nothing goes with orange quite like almond and chocolate so that's the route I took.  Luckily, I had everything I needed this time and didn't have to make a dash to the store first!  I had planned on making regular old cupcakes with a protein frosting, but as I went to grab my cupcake pan I saw a set of sweet little bundt pans I stole from my mother a few years ago. I figured these would be much cuter and fancier than a regular old cupcake.
I was right…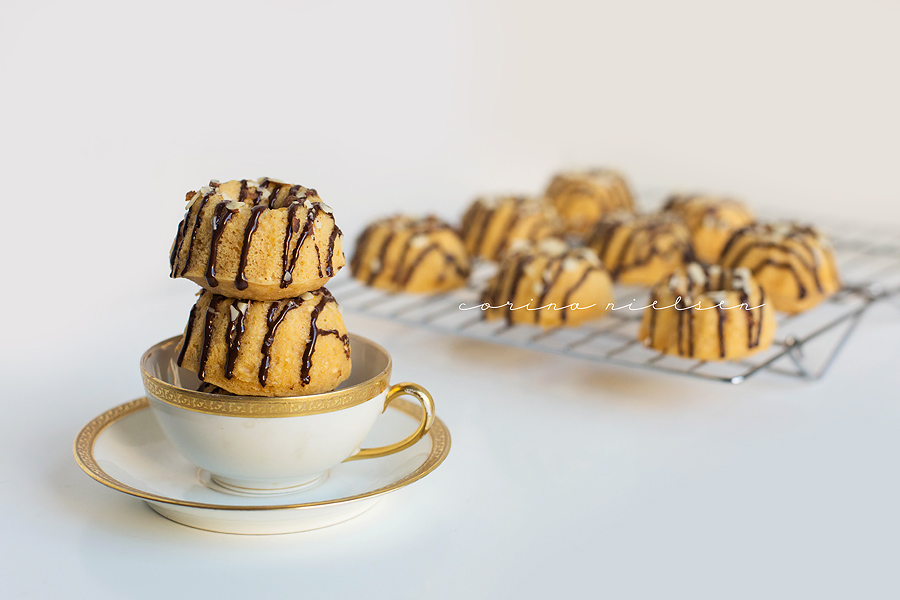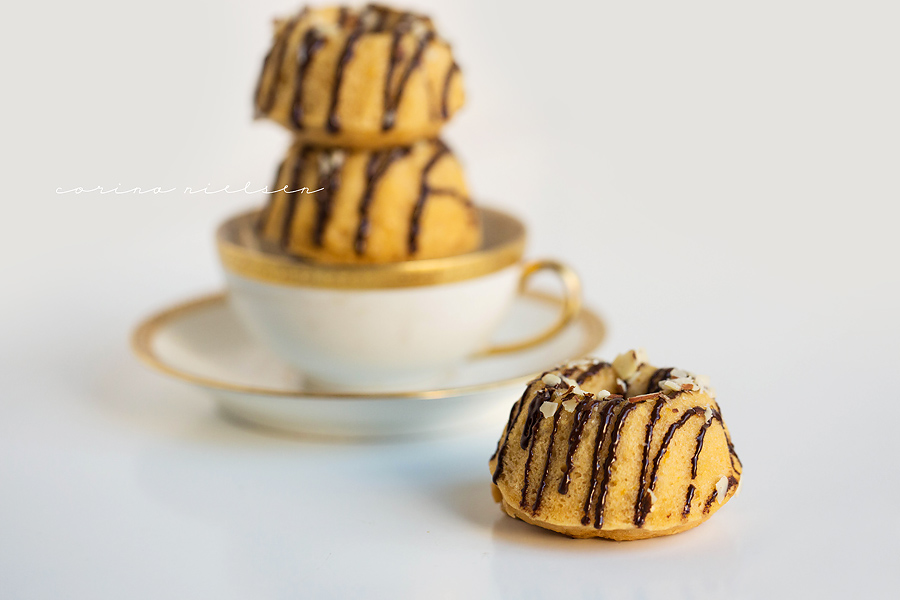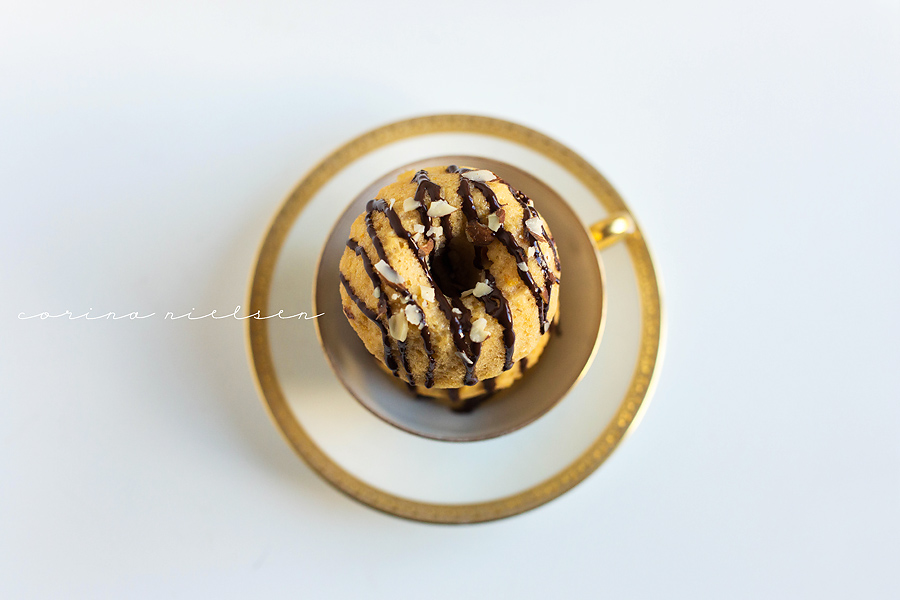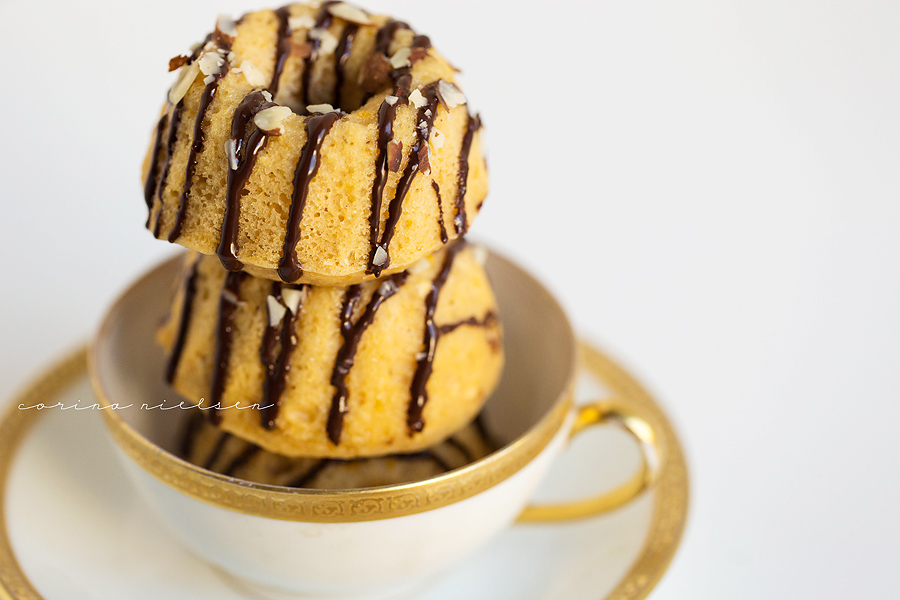 Be careful if you make these… it's far too easy to just keep popping them in your mouth anytime you pass by the batch!
Orange Almond Protein Cakes W/ Dark Chocolate Drizzle

Print recipe
| | |
| --- | --- |
| Serves | 12 |
| Prep time | 5 minutes |
| Cook time | 20 minutes |
| Total time | 25 minutes |
| Meal type | Dessert, Snack |
Ingredients
2 Large whole eggs
1/2 cup 0% Greek Yogurt
40 drops orange stevia drops
1 teaspoon vanilla extract
1/2 teaspoon almond extract
2 teaspoons fresh orange zest
1/4 cup fresh orange juice
2/3 cups oat flour
2/3 cups brown rice flour
3 tablespoons almond flour
1 tablespoon coconut flour
1 scoop Trutein Orange Creamsicle Protein (** substitute vanilla flavored if needed **)
1/2 teaspoon salt
1/4 cup dark chocolate chips (** TOPPING **)
1 teaspoon coconut oil (** TOPPING **)
3 tablespoons sliced almond (** TOPPING **)
Directions
Step 1
Preheat oven to 350 degrees and grease a cupcake or mini bundt pan with non stick spray.
Step 2
Mix all wet cake ingredients together in a large bowl (eggs, yogurt, stevia, extracts, zest, juice, honey) until well combined.
Step 3
Add in dry ingredients (flours, protein, and salt) and mix thoroughly.
Step 4
Bake at 350 for 15-20 minutes or until a toothpick inserted in the center of the cake comes out clean. Let cakes cool completely.
Step 5
Prepare topping by placing chocolate chips and coconut oil in a microwave safe bowl. Heat in microwave in 15 second increments, stir, and repeat until chocolate is just melted.
Step 6
With a spoon, drizzle chocolate mixture over cakes. Top with sliced almond.
Note
NUTRITIONAL INFORMATION:   calories- 123, protein- 6 g, carbs- 19 g, fat- 3 g