Quick post today since I'm SUPER pressed for time, but I did have to share my post workout meal for today!  I don't think you could ever go really wrong with a smoothie (especially a chocolate one) BUT there are certain smoothies you just want to last a liiiiiiiii-ttle bit longer…  this was definitely one of those!  Take a gander at this little creation I came up with today… super rich, chocolate-y, coconut-y, crunch-y, and creamy running throughout this tall glass of lovely!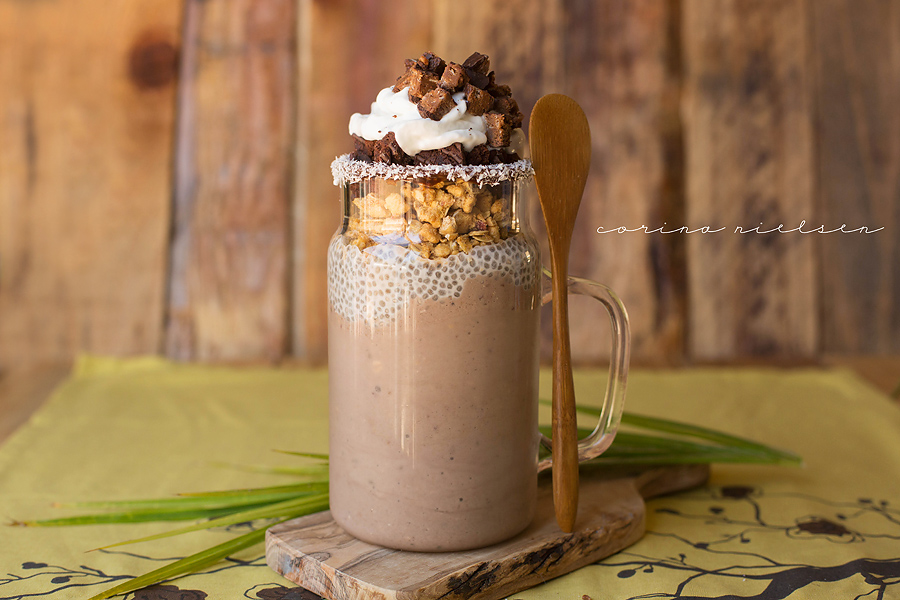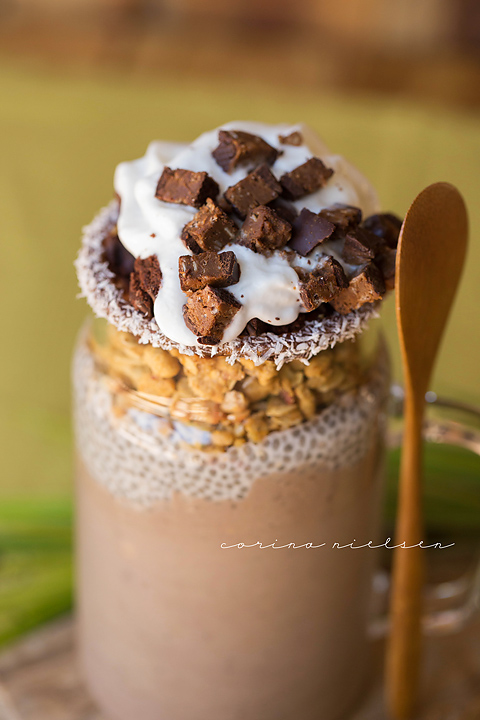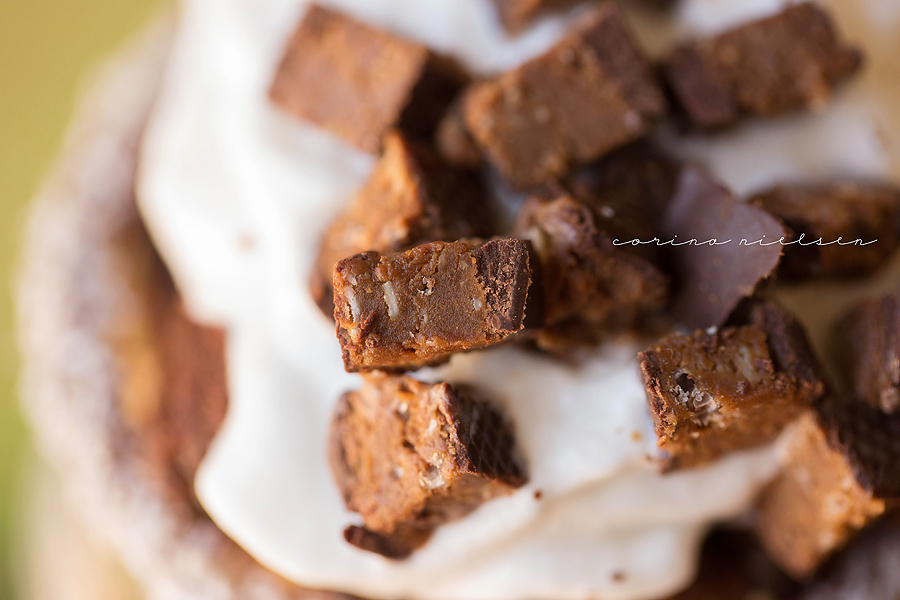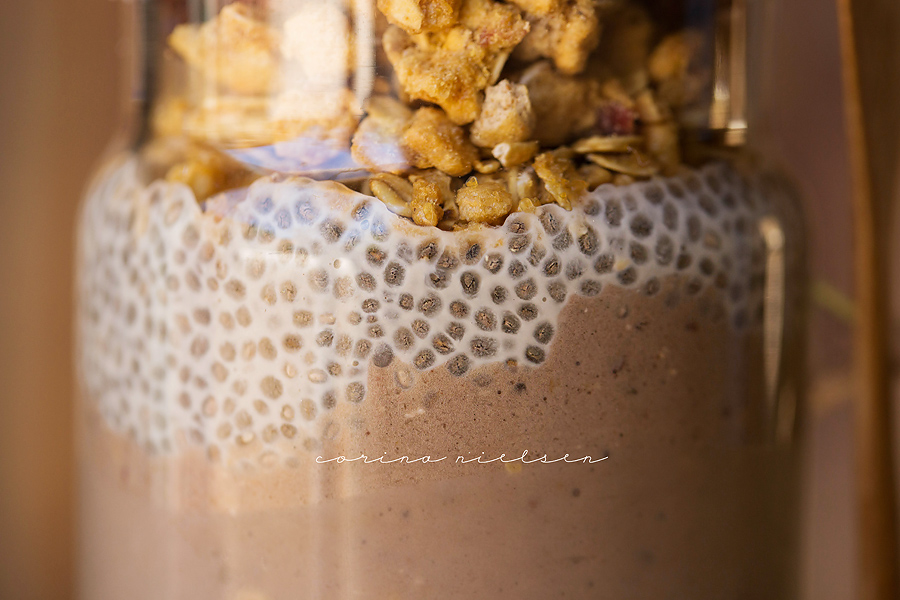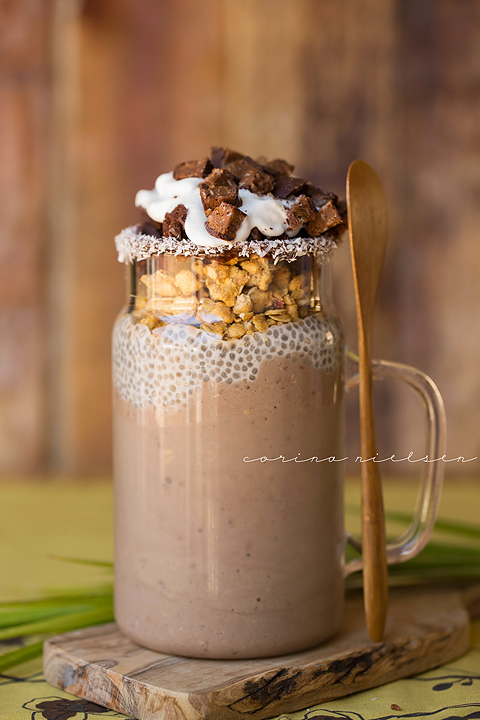 A plain old chocolate smoothie wasn't going to be quite enough for me today (it was lower power day) so I had to spice things up with a few of my favorite goodies… coconut chia seed pudding, granola, a chocolate Fiber One bar, fat free whipped cream, and one of my rich Square Bars!
Too good for words & gone in 60 seconds… literally gone!
Recipe for the smoothie is below and here is the recipe for the coconut chia seed pudding:
2 tbsp chia seeds
3/4 cup coconut milk
5 drops Coconut Sweet Leaf Stevia
1/4 tsp vanilla extract
1/8 tsp coconut extract (maybe 5-6 drops to taste)
Chocolate Coconut Smoothie

Print recipe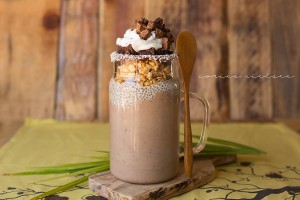 Ingredients
1/2 cup So Delicious coconut milk
1/2 cup Chocolate Muscle Egg (egg whites) (** or replace with coconut milk **)
2 teaspoons dark cacao powder
1 scoop Chocolate Trutein Protein
2 tablespoons 0% Greek yogurt
2 tablespoons shredded coconut
5-7 drops Chocolate Sweet Leaf Stevia
5-7 drops coconut extract (to taste)
1 pinch xanthum gum (** add if you prefer smoothie bowls OR very thick smoothies **)
1/2 cup ice
1 Cocoa Crunch Square Bar (chopped)
2 tablespoons Fat Free whipped cream (** OPTIONAL **)
1 Chocolate Fiber One Bar (** OPTIONAL **)
Directions
Step 1
Combine all ingredients except ice into a high speed blender or Vitamix. Blend until incorporated and adjust coconut extract and/or sweetener if necessary.
Step 2
Add ice and blend until completely smooth.
Step 3
Layer with granola, Square One Bar, whipped cream, and cacao nibs if desired.