Brownies.  Perhaps my favorite variety of dessert.  I might even go as far to say that if given a choice between an array of different desserts including cake, cookies, pie, ice cream, or donuts I would almost always pick a brownie.  Not really even a question there.  I haven't come across many brownies that I didn't like and would turn my nose up to.  I make a lot of different kinds myself, but this little version I whipped up a few weeks ago was even better than I envisioned… so dense, chewy, moist, and packed with a ton of all things good for you.  At only 179 calories per serving (13 g carbs, 11 g protein, and 10 g fat), there was never a day during the week I made these that I was not able to fit them in (even while currently in a dieting phase)!  I baked them off on a Sunday, my kids and the hubby enjoyed one for dessert that particular evening, then I was able to highjack the rest of the batch and eat one brownie for the following 6 days.  Worked out absolutely perfect!  Just look at how perfect they look…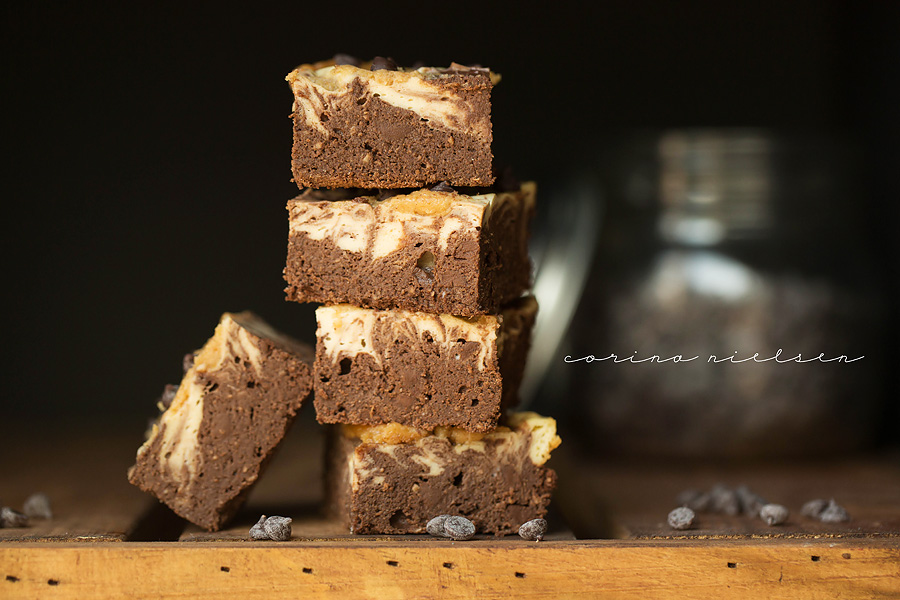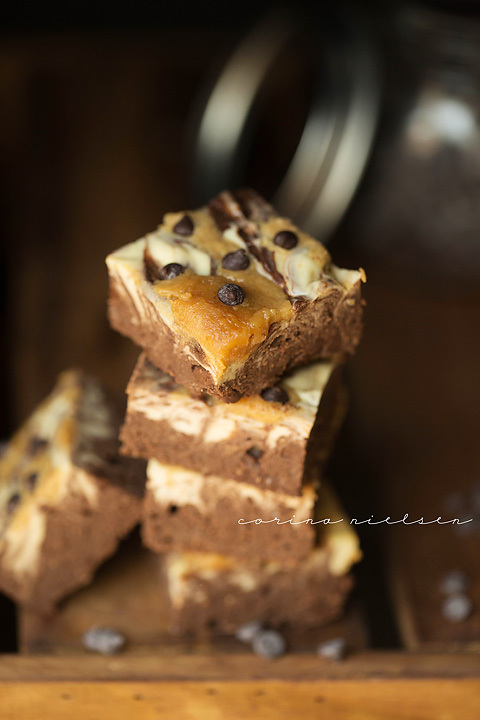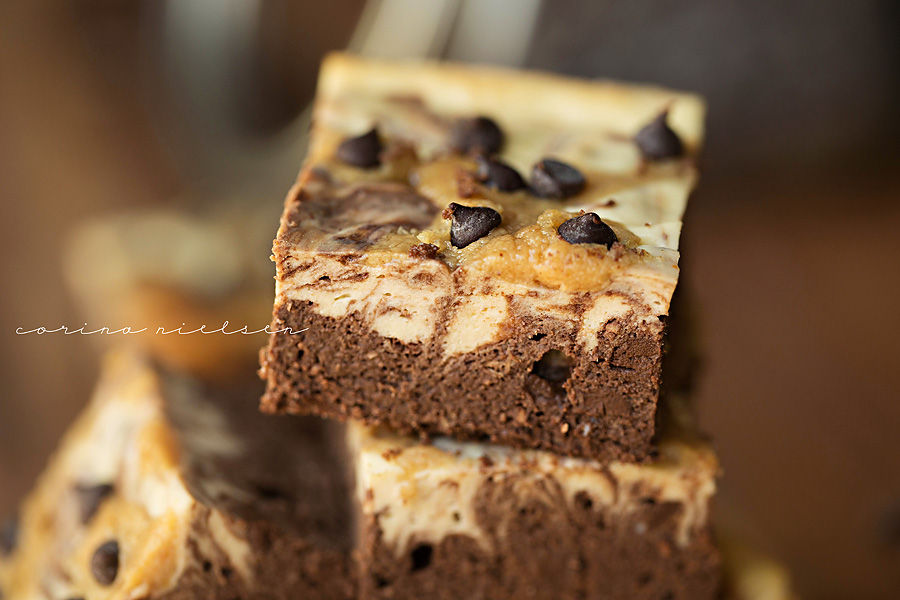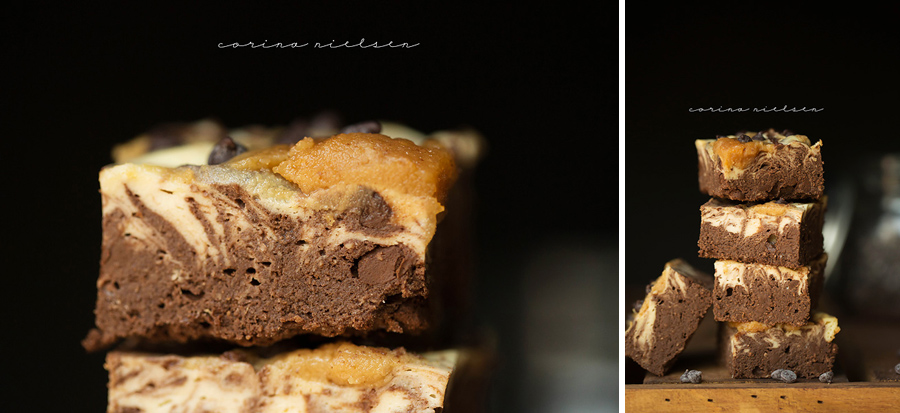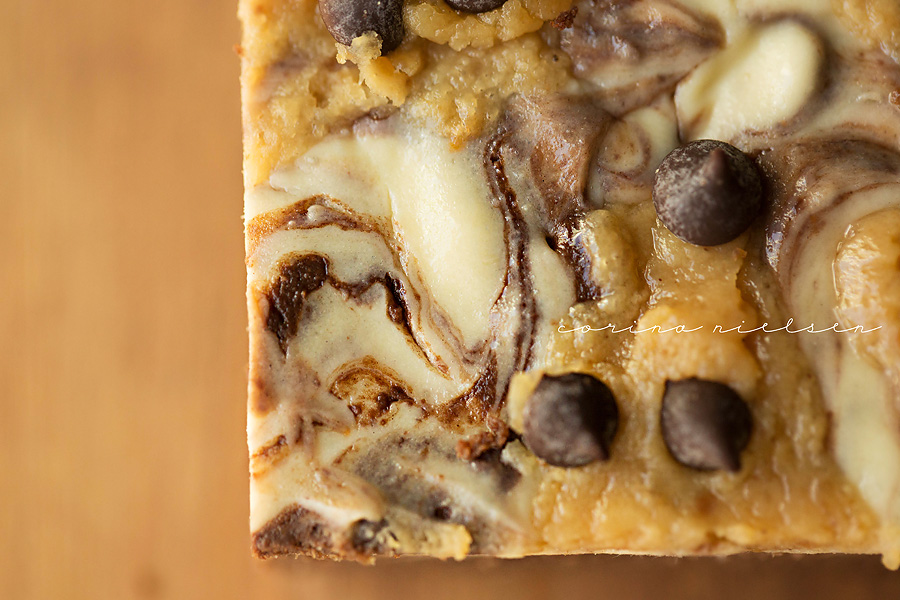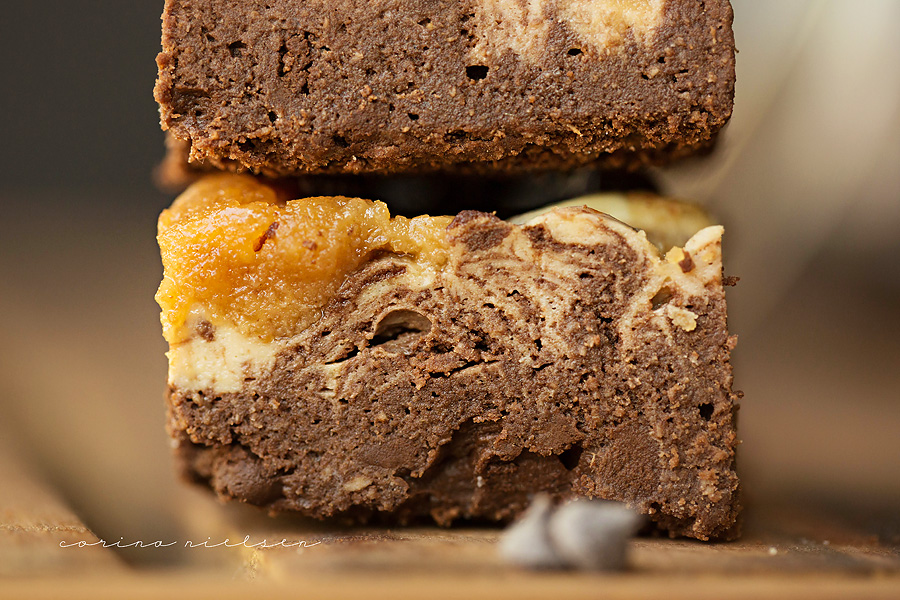 Drool.  Drool. Drool.
White Chocolate Peanut Butter Cheesecake Swirl Brownies

Print recipe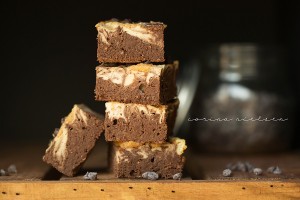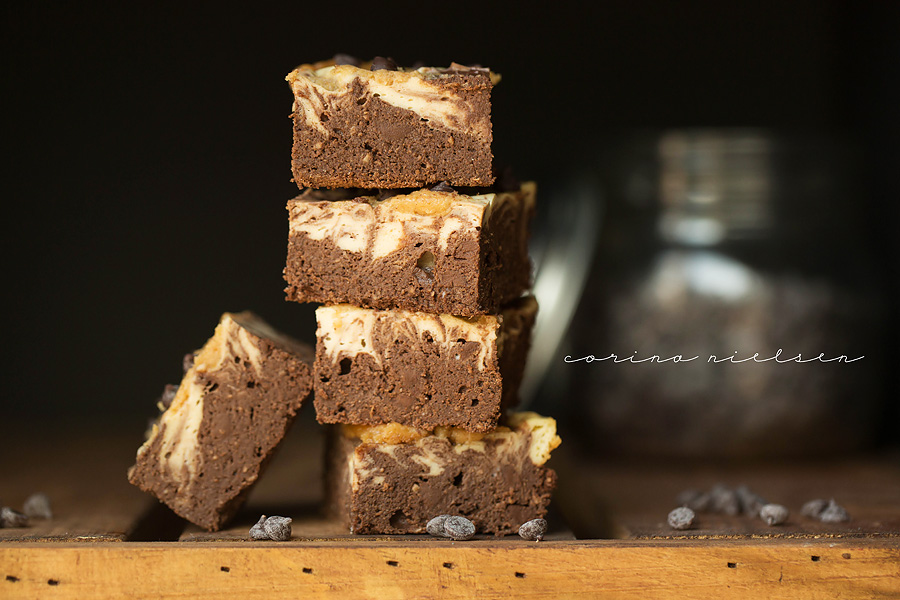 Ingredients
5oz cooked mashed sweet potato
2 tablespoons coconut oil
1 Large whole egg
1/4 cup MuscleEgg chocolate egg whites
1 1/2 teaspoon vanilla extract
40 drops Double Chocolate Sweet Leaf Stevia
2 scoops Chocolate Truffle Trutein Protein
2 tablespoons coconut flour
1/2 cup cacao powder
1/4 teaspoon salt
1/2 cup unsweetened almond milk
1/4 cup Enjoy Life Mini Chocolate Chips
8oz softened fat free cream cheese
1 Large whole egg
1/2 scoop Vanilla Trutein Protein
1/2 teaspoon vanilla extract
3 heaped tablespoons P28 White Chocolate Peanut Butter Protein Spread
Directions
Step 1
Preheat oven to 325F and coat an 8x8 pan with non stick spray.
Step 2
In a large bowl, combine cooked sweet potato, coconut oil, egg, egg whites, vanilla, and stevia until smooth. Add cacao powder, protein, salt, coconut flour, and milk until thoroughly combined. Batter will be thick. Stir in chocolate chips. Pour into prepare baking dish and set aside.
Step 3
Prepare cheesecake swirl topping by combining softened cream cheese, 1 whole egg, vanilla, 1 tbsp of water, and vanilla Trutein protein. Whip with a hand mixer until completely smooth. Slowly drizzle mixture onto brownie batter in small lines or swirls. Add small dollops of P28 spread in between cheesecake lines. Using a knife or fork, begin to swirl cheesecake and P28 white chocolate spread. Sprinkle extra chocolate chips on top if desired.
Step 4
Bake for 35-40 minutes until edges have slightly pulled away and edges are light golden brown.
Note
NUTRITIONAL INFORMATION (makes 12 servings): calories 179, carbs- 13 g, protein- 11 g, fat- 10 g PER SERVING