Please take me back to when I made these cookies…
I remember right after I baked them, I could barely take them out of the oven before I had one in my mouth.  My husband was on the couch and all he heard me say was "Oh My God, I think…" because by the time I got to that point in my sentence, I already had another one of these things shoved in my face.  Honestly & truly, I think these are the BEST cookies I have ever made thus far.  The taste on these is nothing short of amazing.  How can you possibly go wrong with chocolate, coffee, and caramel though.  I couldn't decide whether I wanted to top them with sugar free caramel syrup OR dark chocolate so… I went with both of course!  Either way, the topping plays a very minor role in these guys.  All of the flavor and YUM is baked right into the cookie/s!
I think I just convinced myself to make another batch of these TODAY.  Definitely.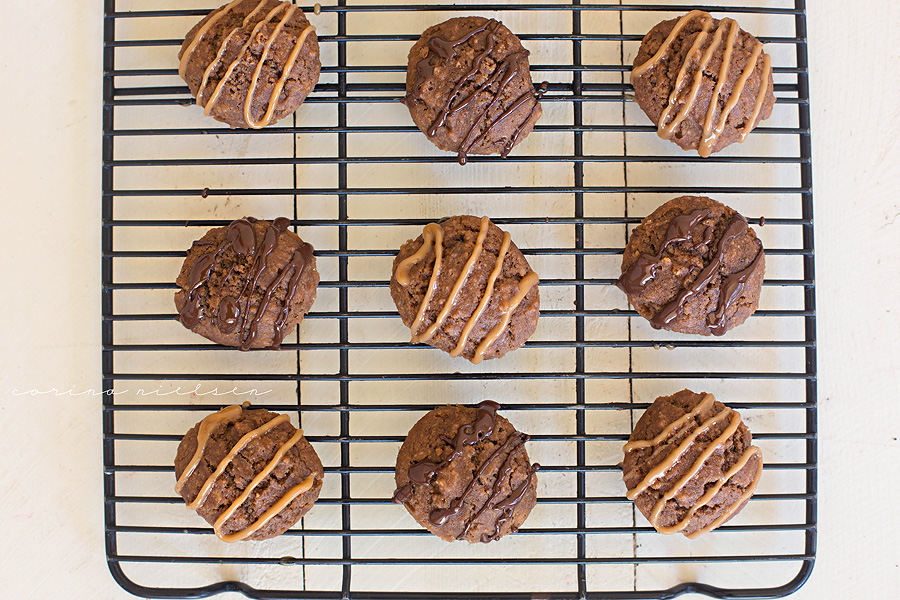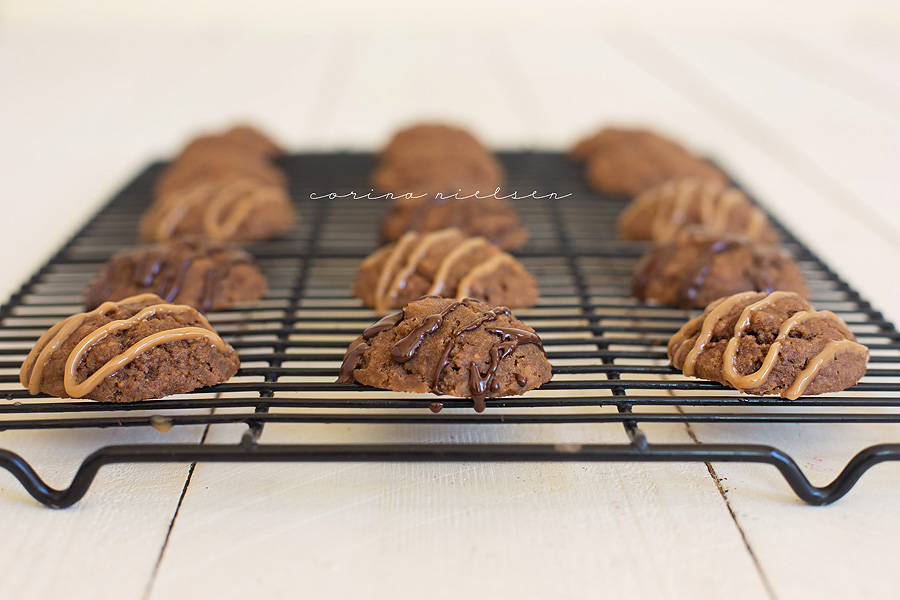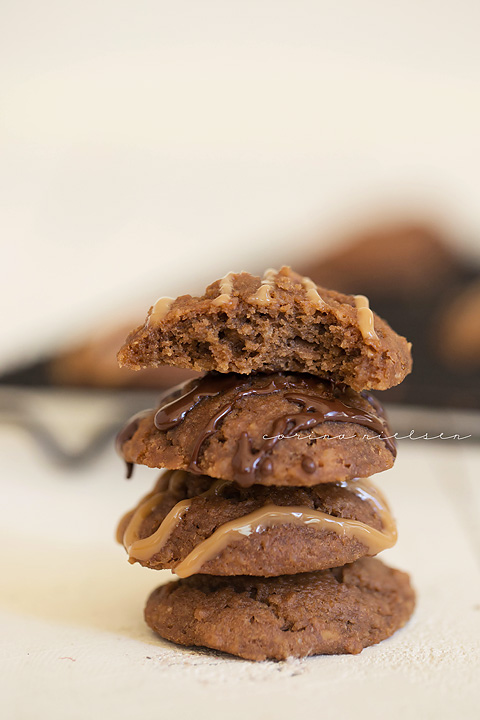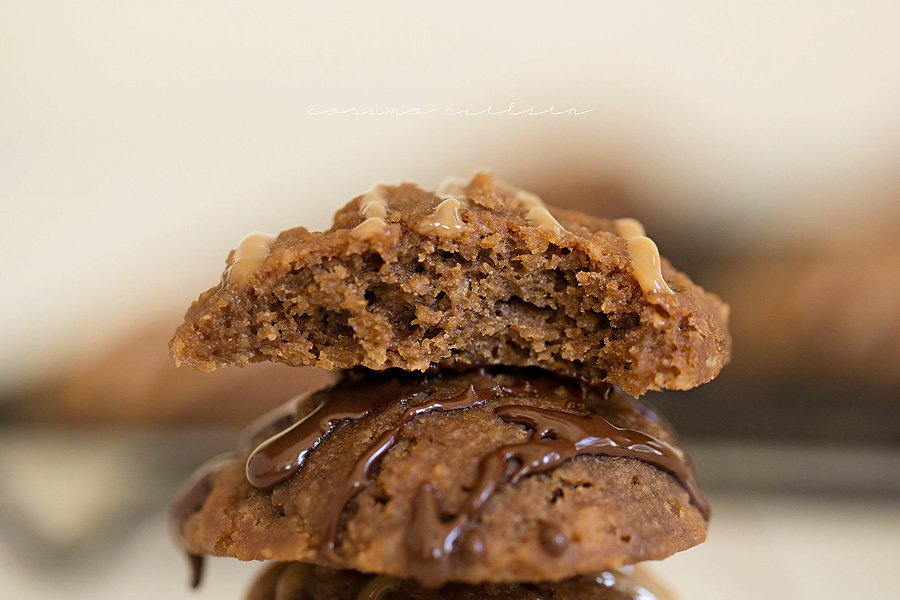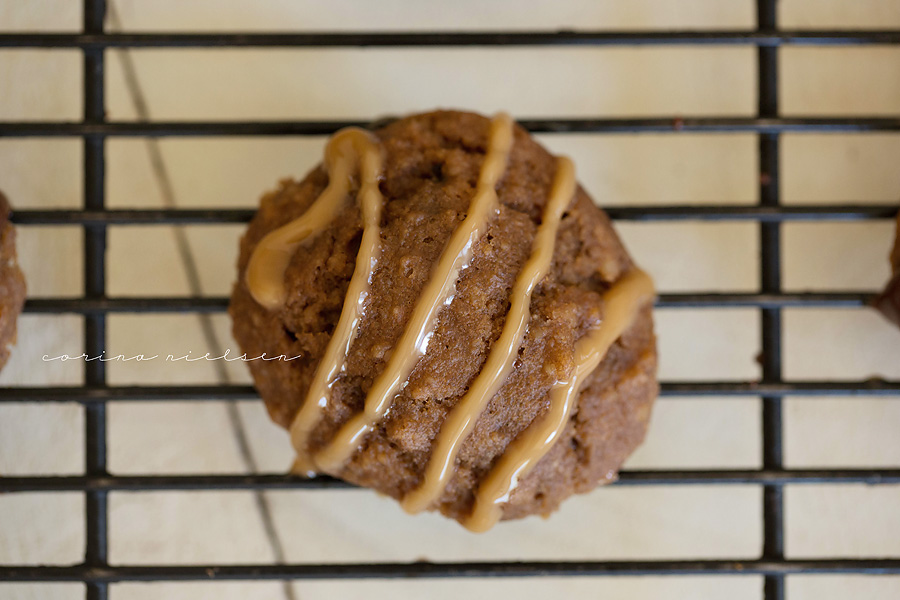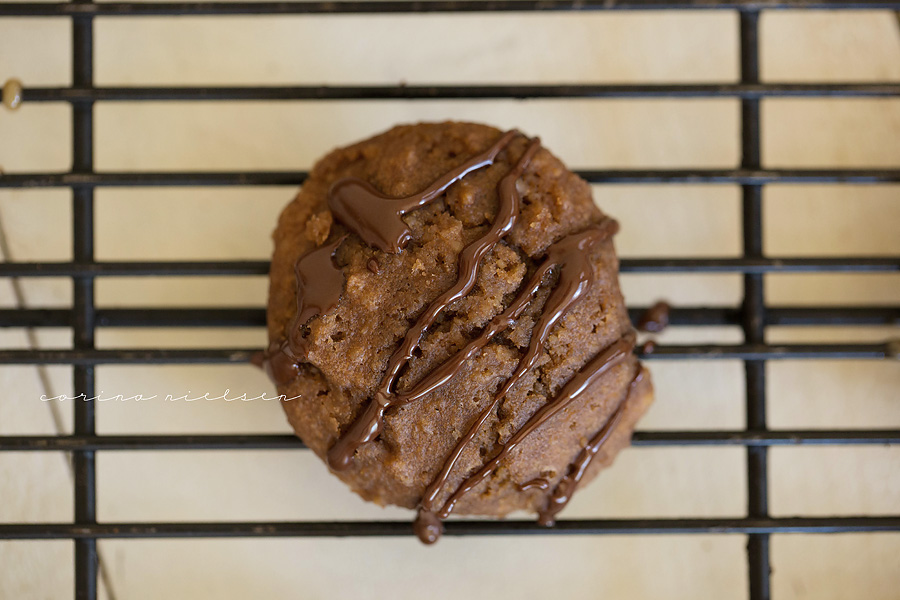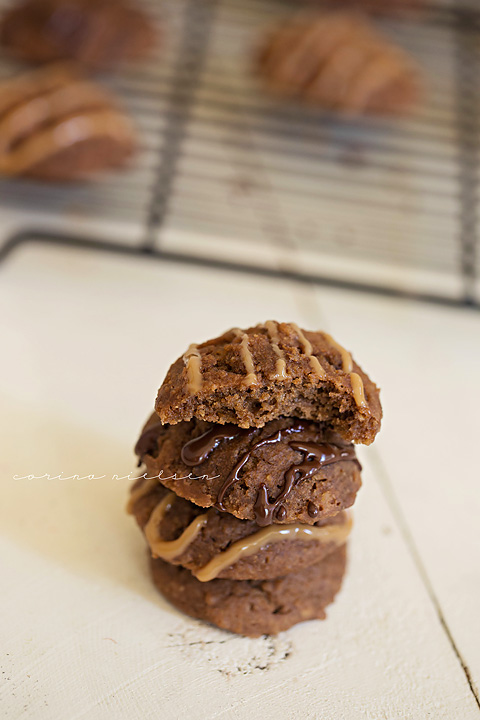 Caramel Mocha Cookies

Print recipe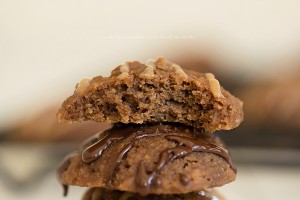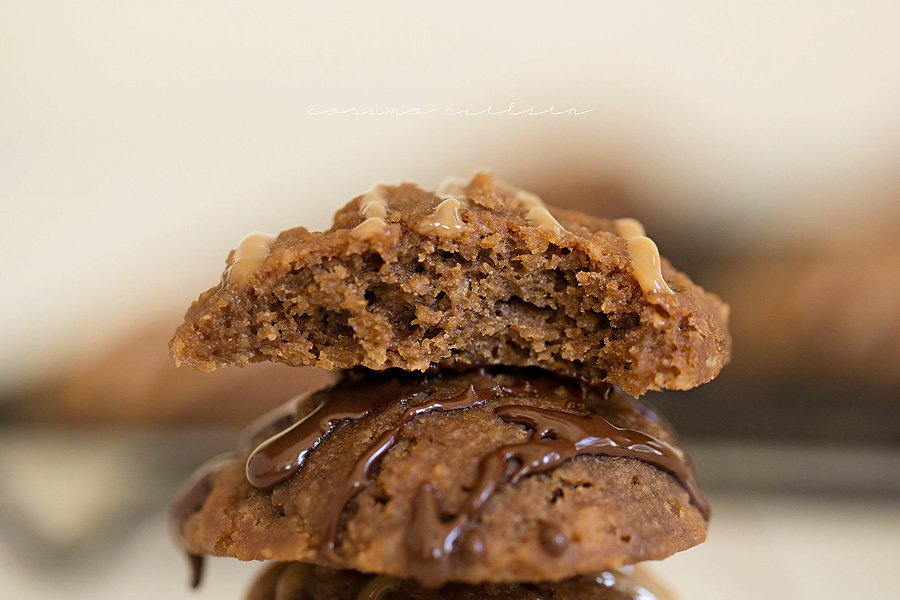 | | |
| --- | --- |
| Serves | 12 |
| Prep time | 5 minutes |
| Cook time | 12 minutes |
| Total time | 17 minutes |
| Meal type | Dessert |
Ingredients
1/2 cup Chocolate Caramel MuscleEgg egg whites
2 tablespoons Trader Joe's Coffee Concentrate (or cooled espresso)
30 drops Double Chocolate Sweet Leaf Stevia
2 tablespoons melted coconut oil
1 1/2 teaspoon vanilla extract
1 1/2 cup almond flour
1 scoop Caramel Mocha Trutein Protein
1/2 teaspoon baking soda
1/4 teaspoon salt
2 tablespoons unsweetened almond milk
2 tablespoons Sugar Free caramel syrup
1/4 teaspoon coconut oil (** OPTIONAL TOPPING **)
1 tablespoon Enjoy Life Chocolate Chips (** OPTIONAL TOPPING **)
Directions
Step 1
Preheat oven to 350 F and line a cookie pan with parchment or coat with non stick spray.
Step 2
Combine all ingredients in a large bowl and mix until smooth.
Step 3
Evenly divide the dough into 12 portions and place on prepared cookie sheet. Slightly flatten with your hands.
Step 4
Bake for 12-15 minutes. Let cool completely.
Step 5
Top with either sugar free caramel syrup or melted chocolate (place coconut 1/2 tsp coconut oil and chocolate chips in a small bowl and microwave in 15-20 second increments until smooth).
Note
NUTRITIONAL INFORMATION (makes 12 cookies): calories 123, protein- 6 g, carbs- 6 g, fat 9 g (per cookie)