With everything I have had going on here the past few months, it's been a bit difficult to get everything I have planned into the daily schedule.  I'm a bit behind with sharing my daughter's weekly breakfast prep and that's partly due to the fact that I already had to start repeating previous weeks!  Luckily, my daughter is a bit like me in that once she finds something she LOVES to eat, she doesn't mind having it over and over again!
When I've had a rough weekend and Sunday rolls around, getting in the kitchen to prep her breakfast is usually the last thing on my mind.  Ok, well it's actually always super important for me to do because it saves my time, energy, and sanity during the week BUT more often than, my energy is usually drained by the time I wake up and make my way to the couch!  There have been a couple of weeks I was able to get more creative, but for the most part, I usually end up falling back on tried and true things to prep.  We've already repeated parfaits, a couple of varieties of overnight oats, and have had at least two weeks with PANCAKES!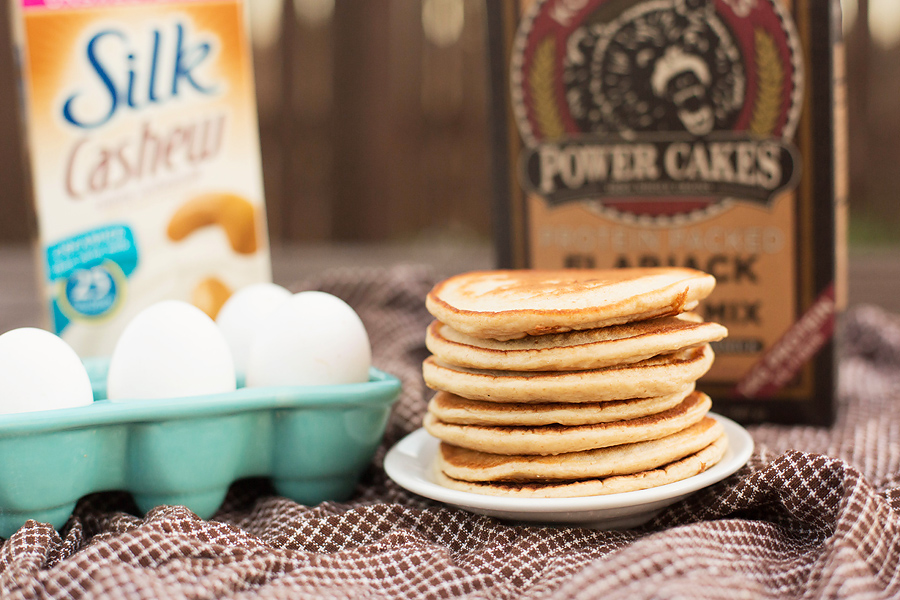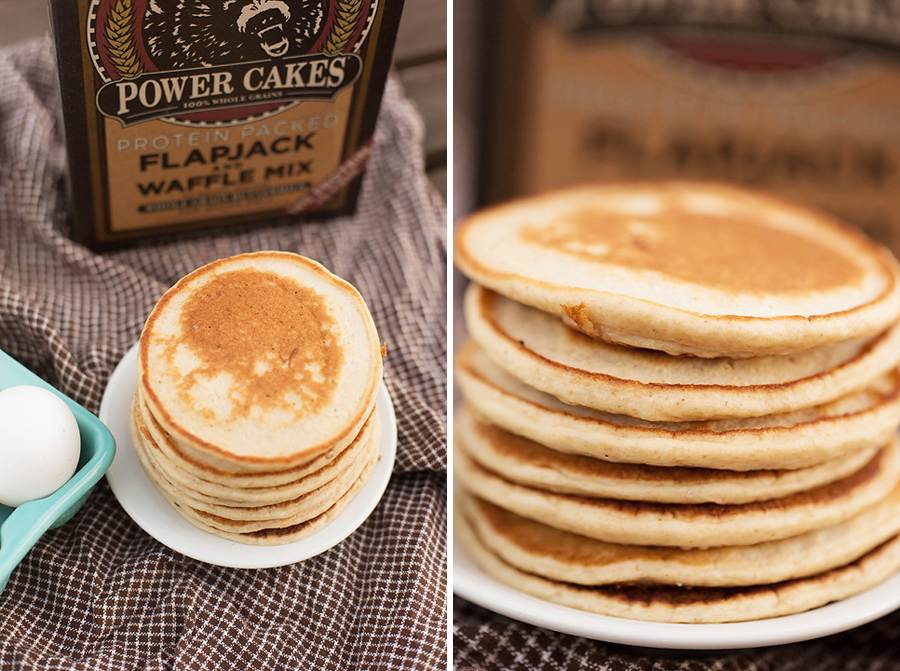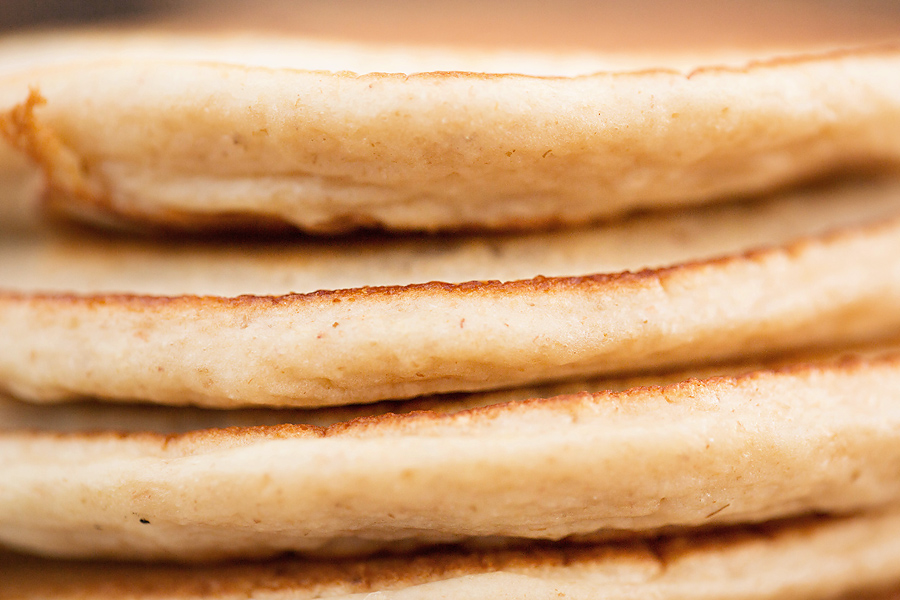 Basic pancakes are always a hit with her anyways, they are easy to prepare, great to do in big batches, and can be stored in the fridge OR freezer for easy warm up in the microwave or toaster!  Pancakes are also easy to change up and customize either by batch or even individually.  One week I added mini chocolate chips to one half, sprinkles to another while cooking, and another week I added dried blueberries to an entire batch (those might have been my favorite).  The recipe is simple and within 15 minutes, I can have at least 3-4 days of HEALTHY weekday breakfast ready to go for her!
FIT KIDS: Basic Pancakes

Print recipe
Ingredients
1 1/2 cup Kodiak 'Power Cakes'
3 tablespoons coconut flour
1 Large whole egg
1 cup milk of choice
1/2 cup Vanilla or Cake Batter MuscleEgg whites (substitute plain egg whites and add more sweetener and extract)
1 teaspoon vanilla extract
50 drops 'Vanilla Cream' Sweet Leaf Drops (or sweetener of choice to taste)
Directions
Step 1
Combine all ingredients in a large bowl and mix until well incorporated and smooth. Let site for 3-5 minutes, re-stir and add more milk if mixture is too thick.
Step 2
Preheat a large skillet and coat with non stick spray. Pour pancake batter onto hot pan, add chocolate chips, sprinkles, fruit, etc. if desired. Cover and cook 2-3 minutes until bottom is golden brown. Flip and cook an additional 1-2 minutes.
Note
NUTRITIONAL INFORMATION (makes 4 small servings): calories- 197, fat- 4 grams, carbs- 26 grams/fiber- 6 grams, protein- 16 grams PER SERVING