When I said in previous posts that Kodiak Cakes was quickly replacing just about all of my baking flours, I was not kidding. I have been using the mixes for EVERYTHING (waffles, pancakes, donuts, scones, muffins) and I think I just created the cherry on top of my Kodiak Cakes sundae… BAGELS!!!!
Up until now, I hadn't EVER made a bagel from scratch.  I was always under the impression that they were really difficult to make, included a ton of steps, and would have me pulling my hair out.  Boy was I wrong!  They aren't as easy as throwing stuff in the mixer and then baking, but with only a handful of ingredients and a some easy steps, bagels are actually quite simple to make!  I chose to use the Kodiak Cakes "Power" mix for the bagels because I wanted the extra protein to balance out some of the carbs that bagels tend to have.  Having the added protein from the Kodiak mix provides a MUCH better macro ratio.  It all worked PERFECTLY!!!!  So perfectly that right after the family and I tasted these bagels, everyone was asking me to make their favorite flavored ones.  No additional proof needed for me.  These are pure gold!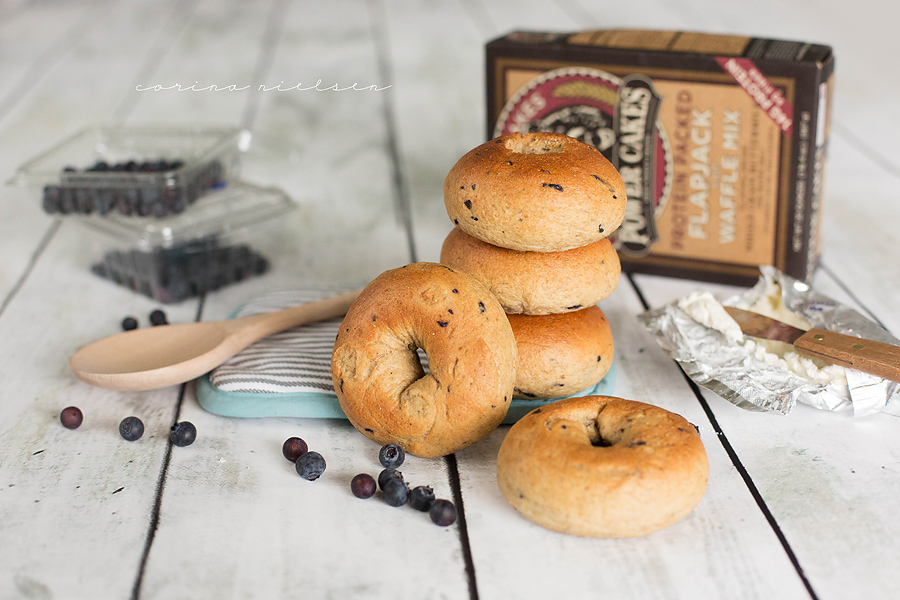 Can the coloring on the outside get much better?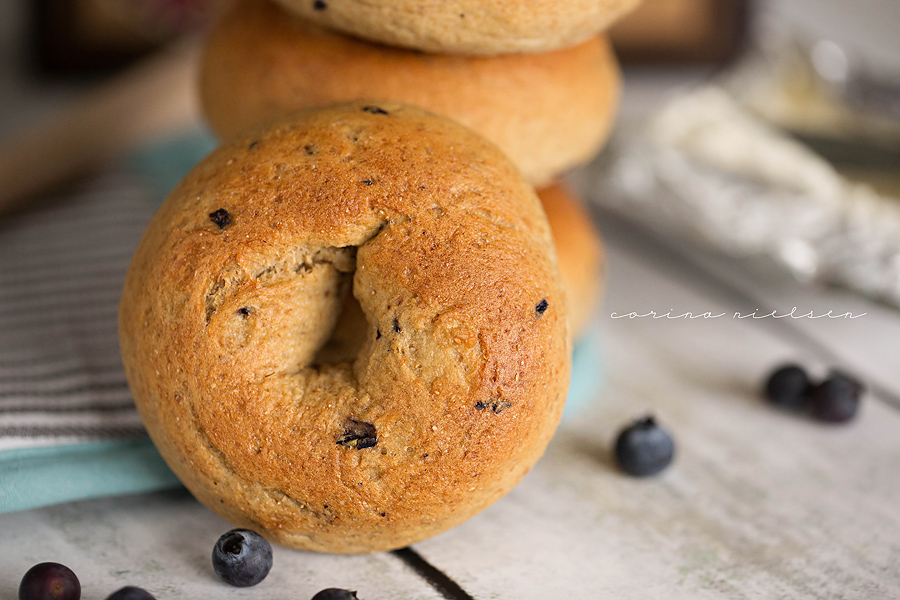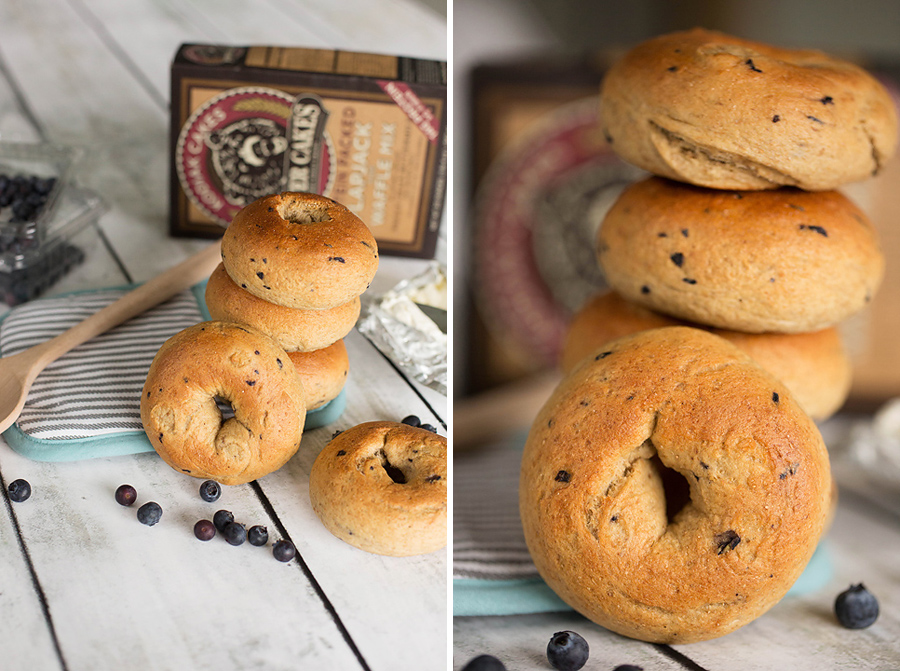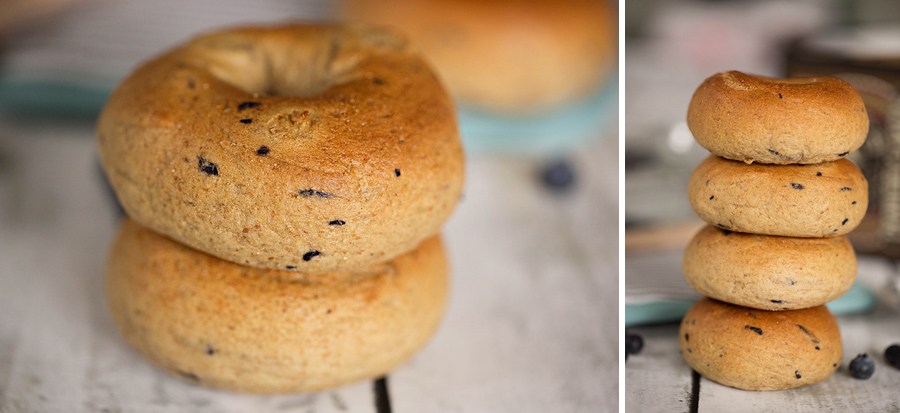 And you can literally see the whole grain Kodiak goodness in them…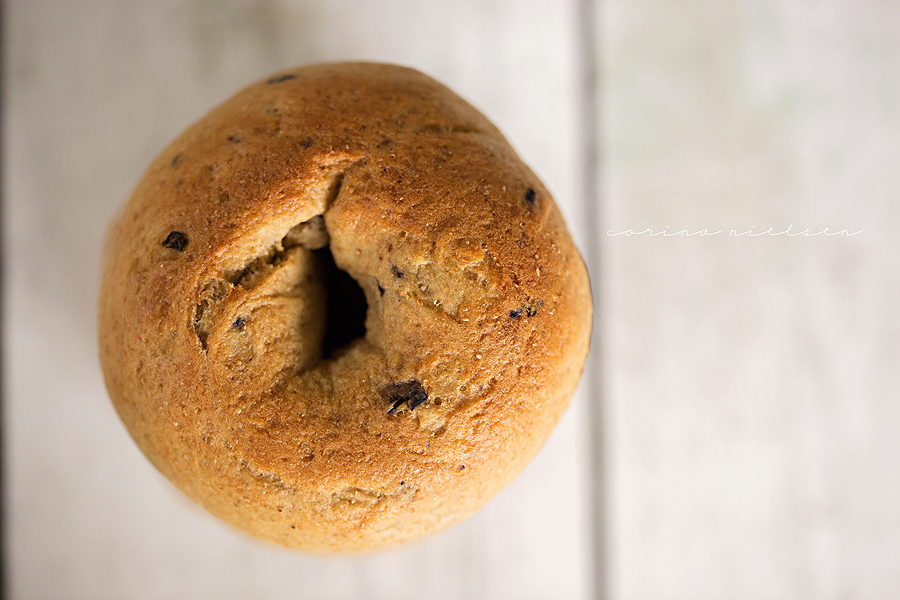 And now for those insides… texture A+ and bits of blueberry perfectly baked throughout.
Toasted with some butter to a golden perfection?  Yes, please.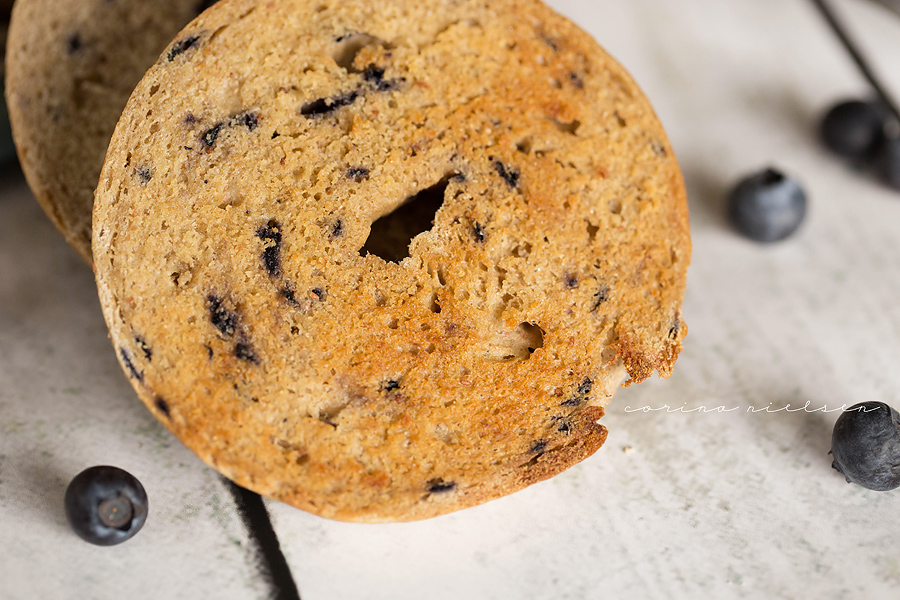 And no bagel is ever complete (in my book) without a nice layer of cream cheese….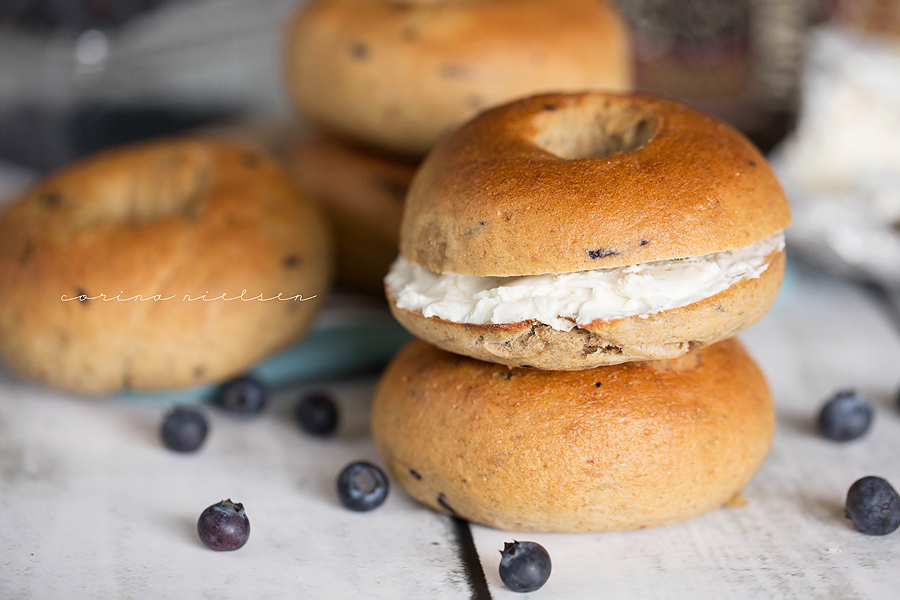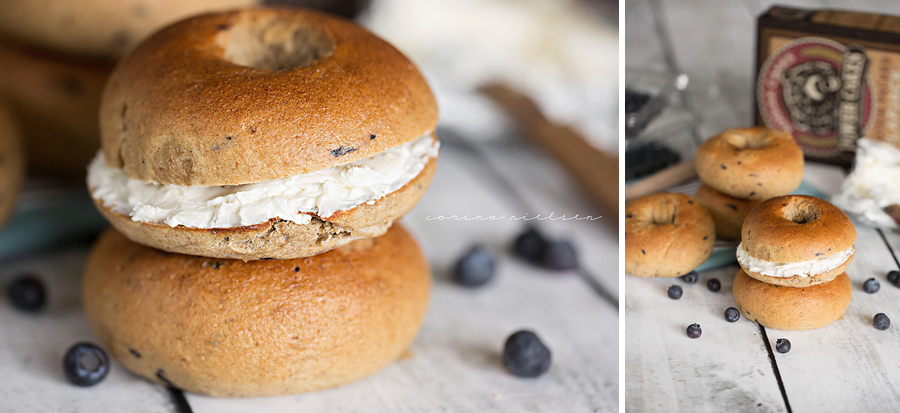 Yeah, I'm pretty darn proud of these!  I honestly shocked myself when they came out of the oven.  I couldn't believe I had just made bagels, that is was easy, and that they tasted awesome!!!  Looking forward to more flavors now!
Kodiak "Power Cakes" Blueberry Bagels

Print recipe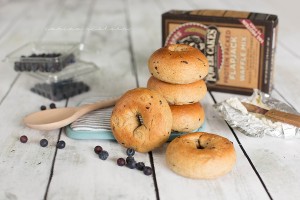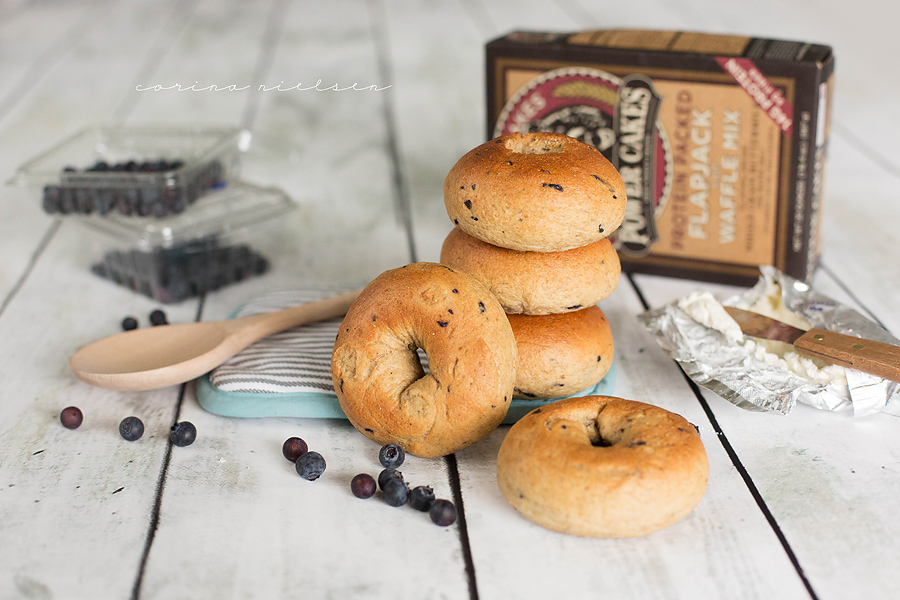 | | |
| --- | --- |
| Serves | 8 |
| Prep time | 1 hour |
| Cook time | 30 minutes |
| Total time | 1 hours, 30 minutes |
| Meal type | Bread, Breakfast |
| Misc | Freezable |
Ingredients
1 1/2 teaspoon active dry yeast (1 package)
1 1/4 cup warm water (110-120 degrees)
2 tablespoons honey
1 1/4 teaspoon salt
3 1/2 cups Kodiak Cakes Mix
1 cup blueberries (I used fresh, but would have preferred dried)
Optional
30 drops Berry Sweet Leaf Stevia (added for extra sweetness)
Directions
Step 1
In a stand mixer fitted with the paddle attachment, combine warm water, yeast, honey, and optional Berry stevia drops. Let sit for 5 minutes. Meanwhile, combine salt and Kodiak Cakes mix in a separate bowl.
Step 2
With the mixer set to low, SLOWLY add the flour/salt mixture until dough forms into a ball. Additional water may be needed, add 1-2 tablespoons at a time until dough comes together. Let mixer knead the dough on low for 8-10 minutes.

Step 3
Roll mixture onto a lightly floured surface and knead blueberries into dough. (NOTE- I used fresh blueberries but dried or dehydrated ones would give much better flavor). Once blueberries are evenly distributed, place dough into a large bowl (lightly coated with non stick spray), cover with a kitchen towel or plastic wrap and let sit for 1 hour until it has doubled in size.

Step 4
In a large stock pot, boil 6-8 cups of water. While water is heating, divide dough into 8 equal pieces (I used a scale to get them exact). Roll each portion into a ball, poke your finger through the center, and begin to form a circle. You will need to stretch dough out slightly to form a nice circle/bagel shape. Place on a baking sheet and repeat with remaining balls of dough. Let sit 10-15 minutes.
Step 5
Preheat oven to 425 degrees. Once water is boiling, add 2-3 bagels at a time (just ensuring they do not touch). Cook for 1 minute, flip and cook other side for 1 minute. Place each bagel on baking sheet lined with a silpat or parchment paper.

Step 6
Bake bagels for 20-25 minutes until the tops are golden brown.
Note
NUTRITIONAL INFORMATION (makes 8 bagels): calories-176, fat- 2 grams, carbs- 29 grams, protein- 12 grams (per bagel)