Re-Posted from my Instgram…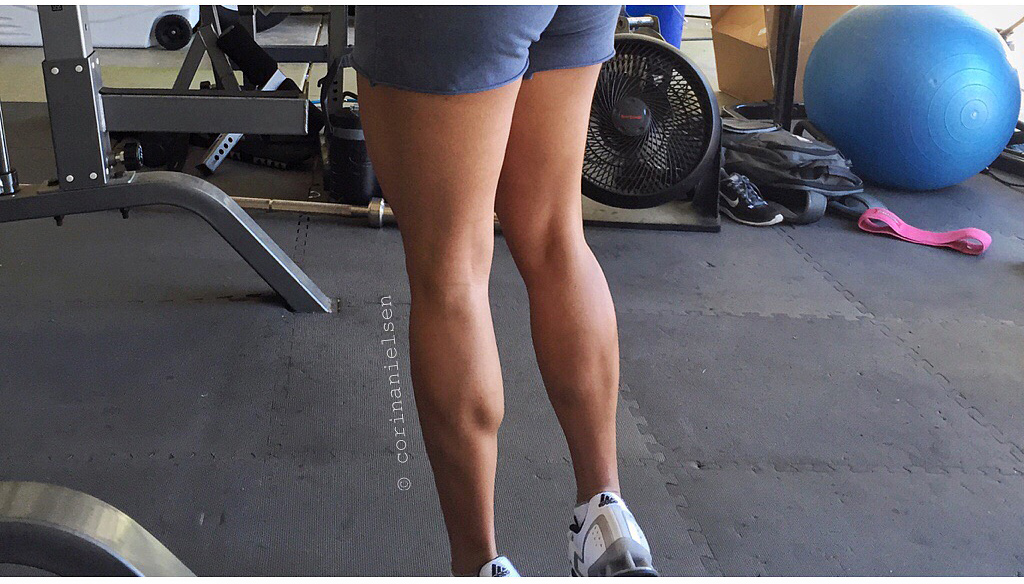 Let's talk about genetics for a moment . I have a HUGE problem when people blame genetics for the sole reason why they can't reach their fitness goals. Progress may not go as fast as you want it to, but when you take care of A. your nutrition (calorie deficit=fat/weight loss & calorie surplus= building) and B. have effective & progressive training and C. are consistent & compliant & committed to your program, results WILL eventually come (most of the time far slower than you want though). That being said, certain aspects of your body are very much predetermined such as your bone structure, where you may carry weight, etc. Take my calves for example. I rarely EVER train calves (maybe once every few weeks… IF that) and when I do train them it's simply because I'm in the mood for it AND I never go crazy heavy AND never more than 1 exercise AND never more than 3 sets because I get way to bored. I will say that my calves are not very important to me so as long as I feel balanced and happy with them, no need to strive for anything different. ALL of the women in my family have the same leg structure but I'm the only one who lifts (oh the horror). Mine may appear different because I am so active and workout regularly, but ultimately I have the "same" legs as my sisters and even our mother.
Moral of my post here?  Work hard to make the changes you want in your body, don't blame genetics as an excuse to be lazy, and do NOT strive to look like anyone else. Also, (and almost most important)… don't think that because you run the same program, eat from the same purchased diet plan, or do the same exercises as these "fitspos", you will look just like them.  I see people on social media every single day ask saying things to other women like "I wish I looked like this!" or "How do I get biceps like you?" or "What can I do to have the same teeny tiny waist that you have?".  Wanna know what?  No matter what you do or how hard you try, you will NEVER look just like them.  We are all uniquely built.  We are all special in our own ways.  We all have strengths & "weaknesses".  Our bodies and their make up are entirely different from one another.  That's what makes us all amazing.  So what's the answer???
Celebrate and love YOUR own unique and beautiful features!