If you follow me on Instagram or Periscope, you will know I have an obsession and huge addiction to nut butters.  In addition to the ones I can find locally, I've become quite the "specialty" nut butter connoisseur.  My collection is quite impressive if I do say so myself and I have shared it live many times during my broadcasts.  If I had to guess, I would say I had anywhere from 20-25 nut butters in my pantry at any given time.  I go in phases with certain ones, eat a couple of them regularly/daily, and every so often I find a brand that I come back to over and over again!  You Fresh Naturals happens to be one of those brands AND my most recent shipment of this Caramel Spice came at the perfect time for some Fall baking!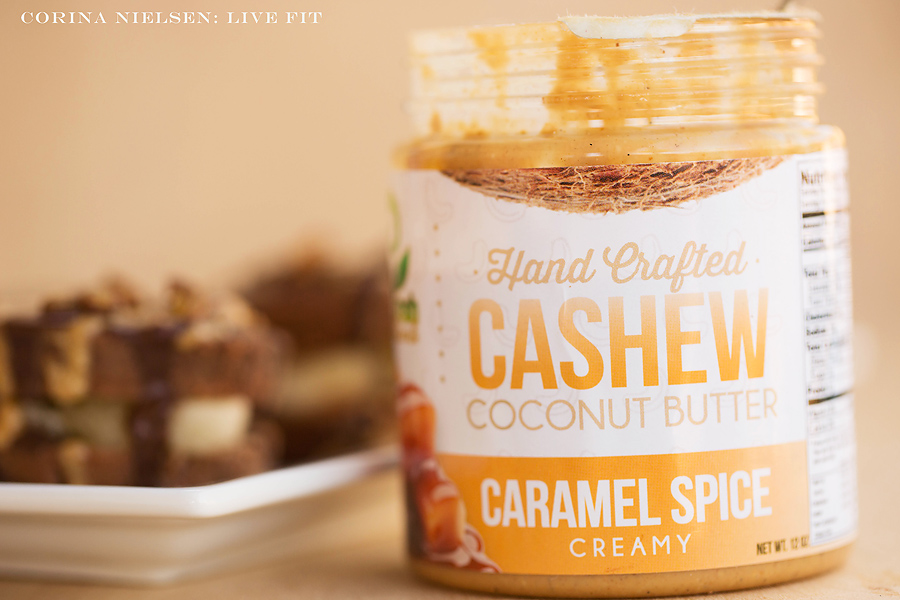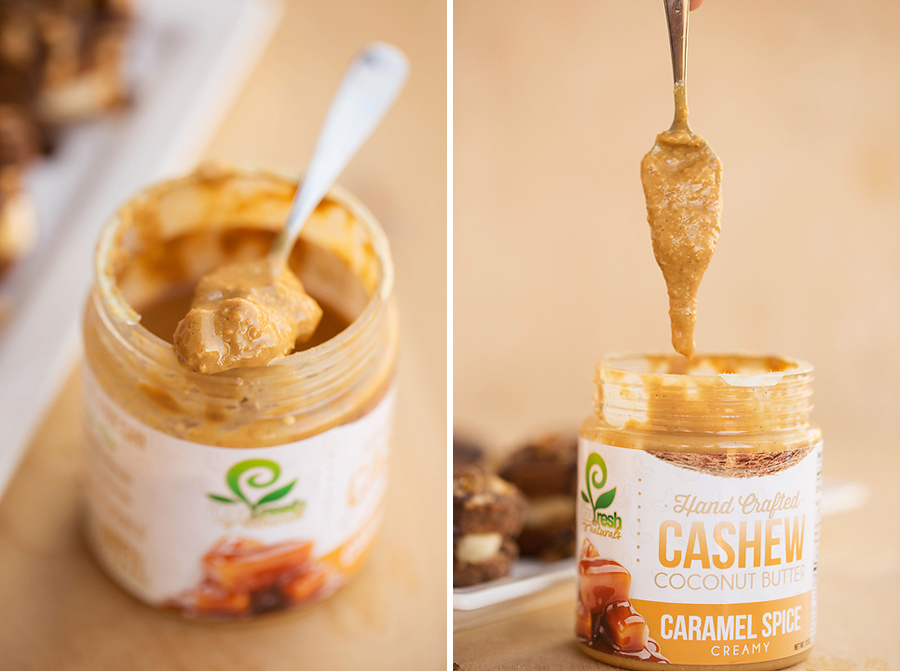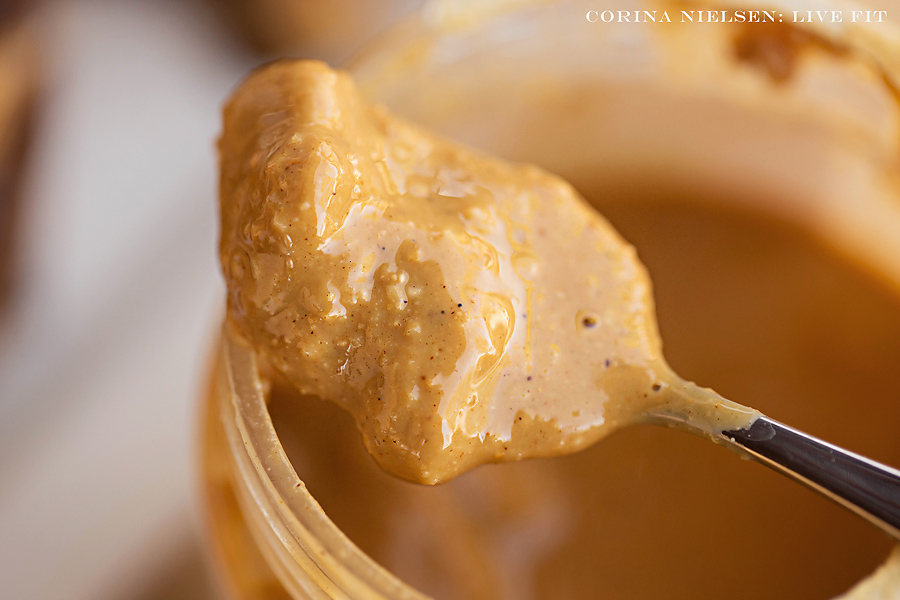 And as always, when I'm baking anything, before reaching for regular whole eggs, I'm grabbing my MuscleEgg egg whites!  In most recipes, I could use the whole egg but to balance out the fat content (especially in recipes where I am adding nut butters) and give a better overall nutritional profile, using just the egg whites works out great.   Another HUGE bonus is the extra flavor and sweetness MuscleEgg brings to EVERYTHING!!!
So what flavor would go best with the Caramel Spice coconut cashew butter???  Chocolate Caramel of course!  Actually, I wasn't quite sure chocolate would pair with the 'spice', but turns out they compliment each other rather well!  The cinnamon and other spices tame the overall flavor and keeps it from being overly sweet.  The combination provides a subtle savoriness!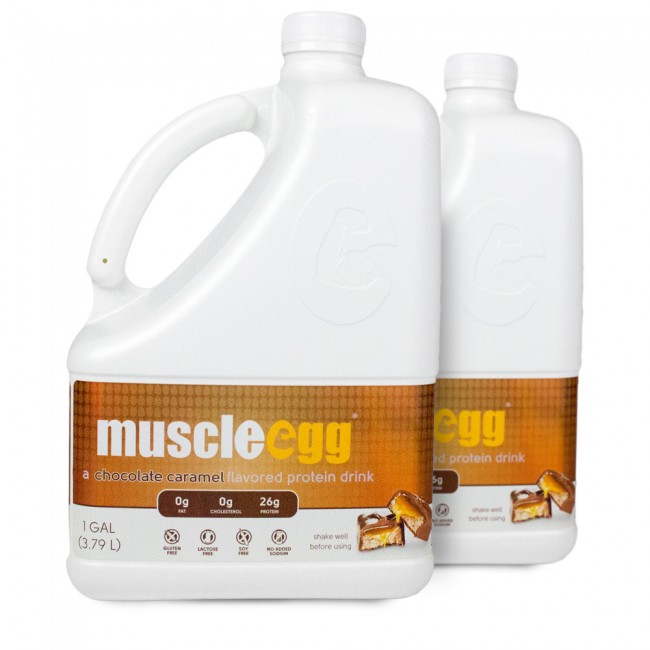 And I thought these would be a nice addition to my 'fudge' muffins!  A mild nut flavor, a great crunch and texture contrast, and an extra punch of sweetness!  I found them at
Cost Plus
 (amongst so many other neat snacks and specialty foods)…. dangerous place for  foodie to shop!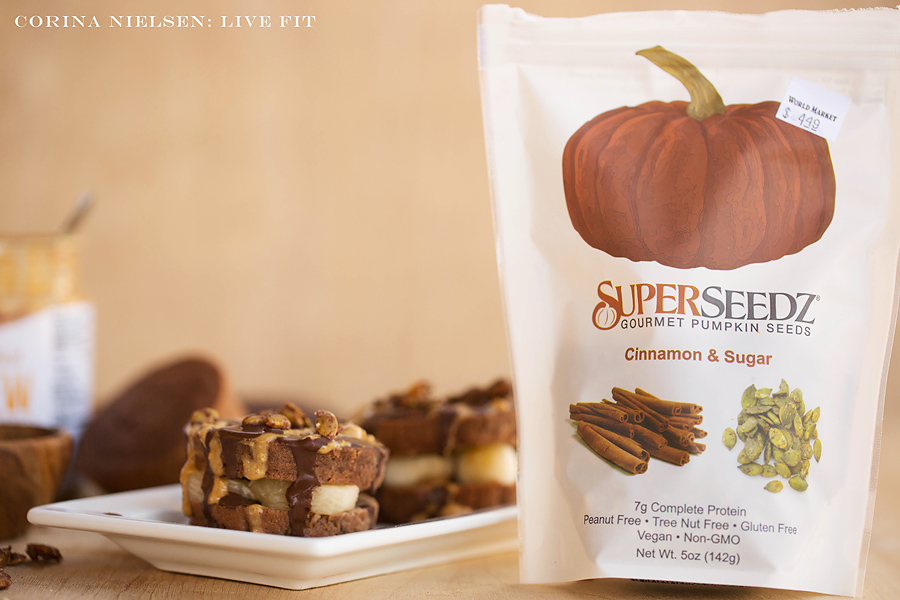 When I brought all of that together with a couple of other ingredients and flavors, this was the end result!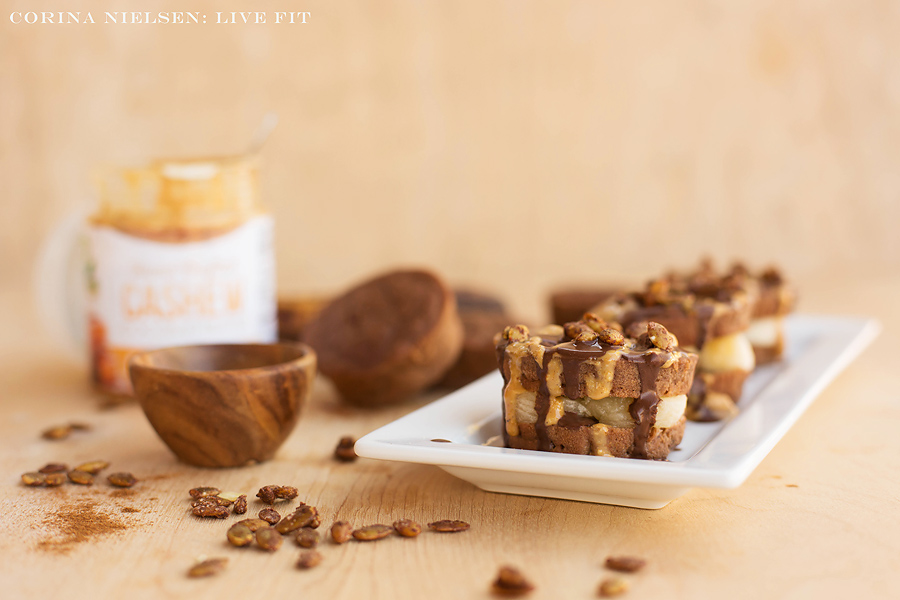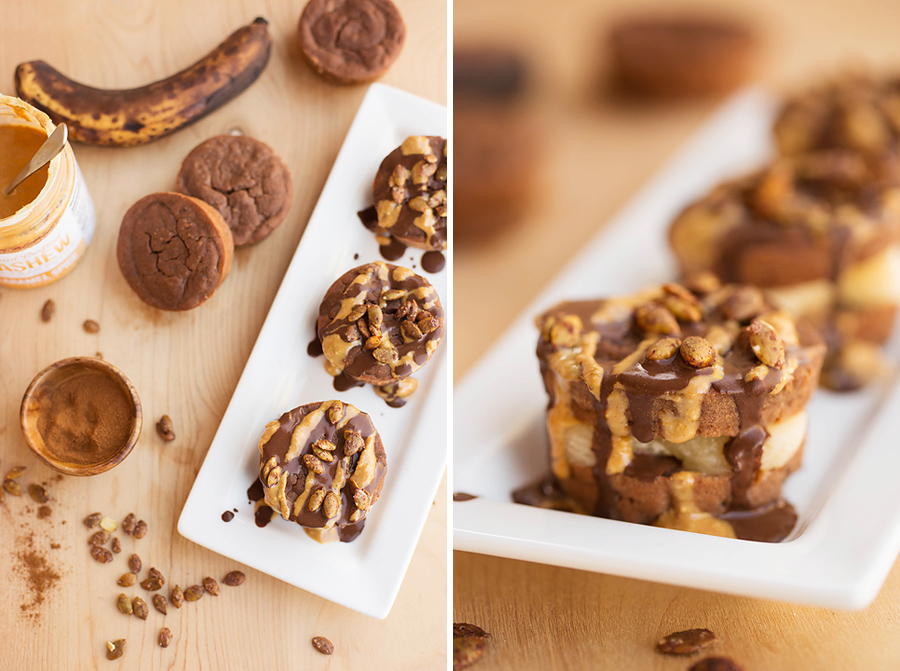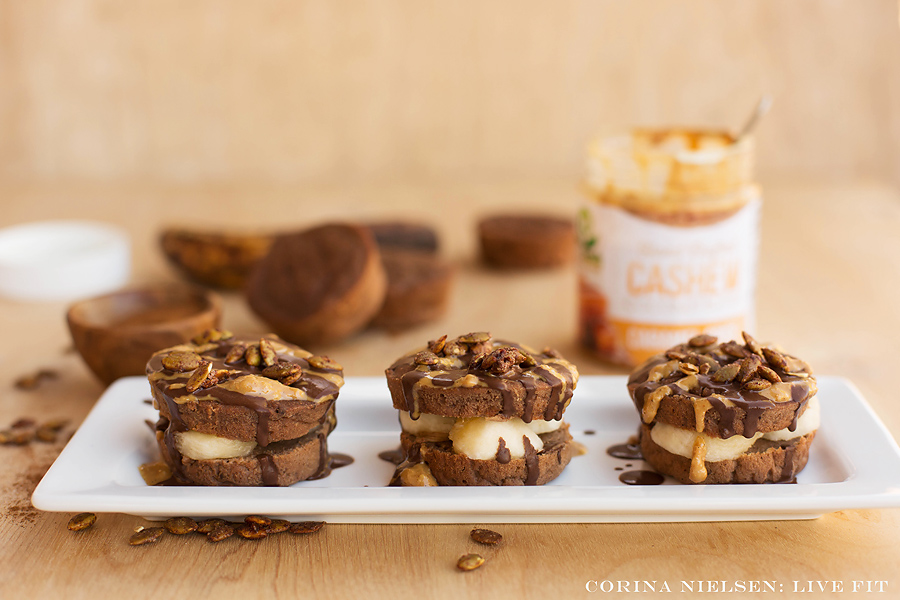 I had originally intended these to have an actual muffin type texture, but they ended up being more of a fudge brownie texture… even better if you ask me!  They are rich, decadent, the perfect amount of sweetness, and are jam packed with flavor!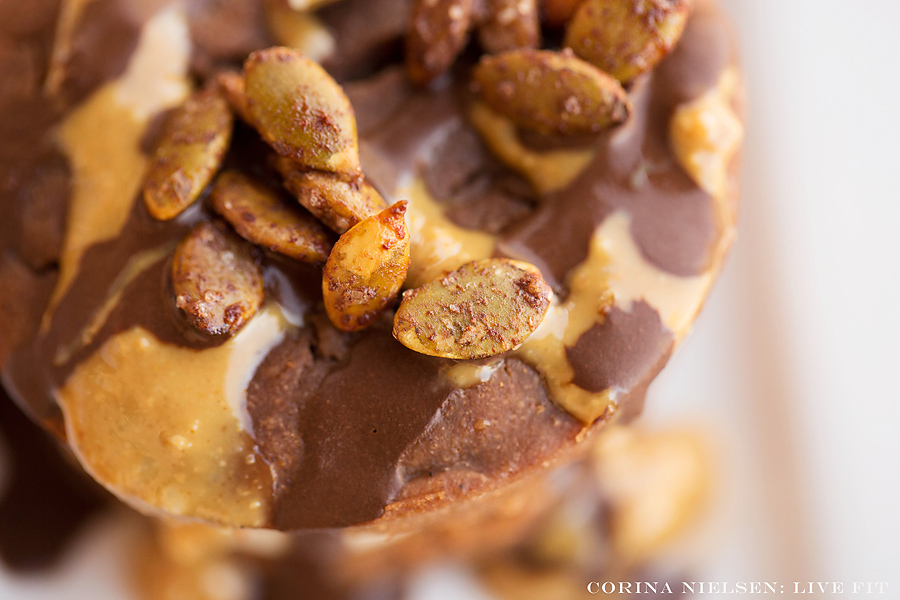 Banana Caramel Spice Fudge Muffins

Print recipe
| | |
| --- | --- |
| Serves | 12 |
| Prep time | 5 minutes |
| Cook time | 25 minutes |
| Total time | 30 minutes |
| Meal type | Bread, Dessert |
Ingredients
2 cups Kodiak PowerCakes
2 tablespoons coconut flour
2 teaspoons cinnamon
1 teaspoon baking powder
1/2 cup Sweet Leaf stevia or sweetener of choice
2 heaped tablespoons cacao powder
2 Medium very ripe mashed bananas
1 cup milk of choice
1/3 cup 'Chocolate Caramel' MuscleEgg egg whites
3 heaped tablespoons 'Caramel Spice' You Fresh Naturals coconut butter
1 tablespoon dark cacao powder (** DRIZZLE **)
1 tablespoon milk of choice (** DRIZZLE **)
20 drops chocolate stevia drops (** DRIZZLE **)
Directions
Step 1
Preheat oven to 350 degrees and coat a muffin tin with non stick spray.
Step 2
In a large mixing bowl, combine all muffin ingredients and stir until smooth. Pour into prepared pan and bake for 20-25 minutes. Remove from oven and let cool.
Step 3
Make drizzle by adding cacao, milk, and stevia in a small bowl. Mix until smooth. Slice each muffin in half and layer with sliced bananas, top with drizzle if desired.
Note
NUTRITIONAL INFORMATION (makes 12 muffins): calories- 121, fat- 3 grams, carbs- 17/fiber-4 grams, protein- 7 grams PER MUFFIN