I know carrot isn't typically high on a persons "favorite" cake list but I have always adored it.  Chocolate or vanilla would probably be first choices, but carrot would definitely come next.  It's sweet and rich but also a little savory because of the cinnamon and other spices that would normally be included.  I used to make a recipe for carrot cake that was SO. Damn. Delicious.  I used to make it at least every few months but last year when I started to change my diet around, I realized that adding two FULL cups of sugar into a cake (not to mention another couple of cups used in the frosting) probably wasn't the best option for me.  Also, when you consider I would eat at least 1 HUGE slice of it a day whenever I baked it… probably not the optimal of choices.  This Fall I will definitely be making and enjoying a few pieces!  I still crave it all of the time though and think about it often.
Last week while my family and I were out to dinner, I walked by the dessert cart at the restaurant and low & behold there was a HUGE slice of carrot cake.  This thing was massive and it was calling my name.  I think it had to be at least 8 inches tall, similar to the serving size you would see at Cheesecake Factory.  Unfortunately, nobody else in my family wanted to share with me and I knew I couldn't finish the whole thing by myself.  Sad.  I left the restaurant thinking about that slice of heaven and woke up the next morning still thinking about it.  I figured since I wouldn't have time to come up and make a full cake that day, I would go ahead and settle for some waffles… carrot cake waffles of course!  These completely hit the spot and satisfied every carrot cake craving I was having.  Best part?  I kept everything in these on the healthy side so there is no question I can fit them in my macros & eat them every day if I wanted to!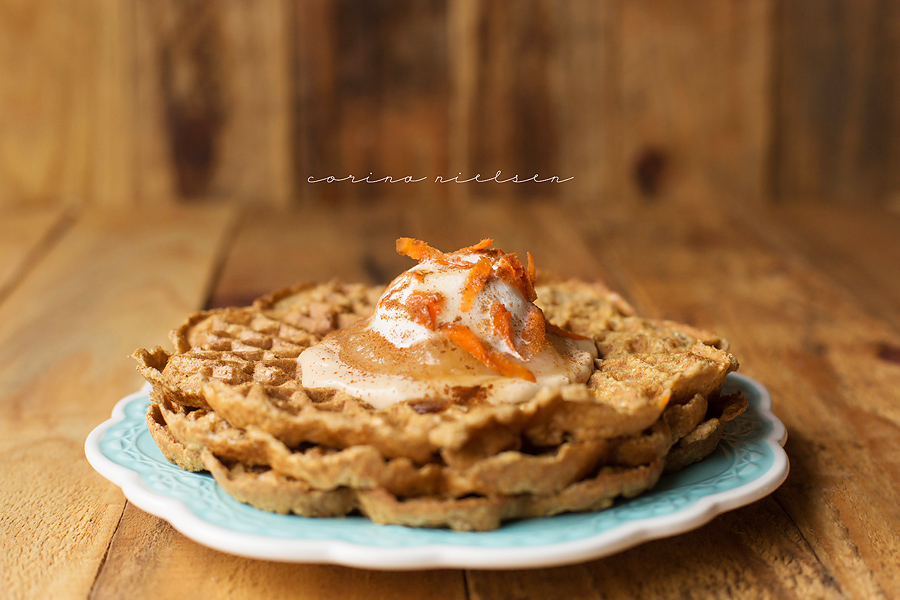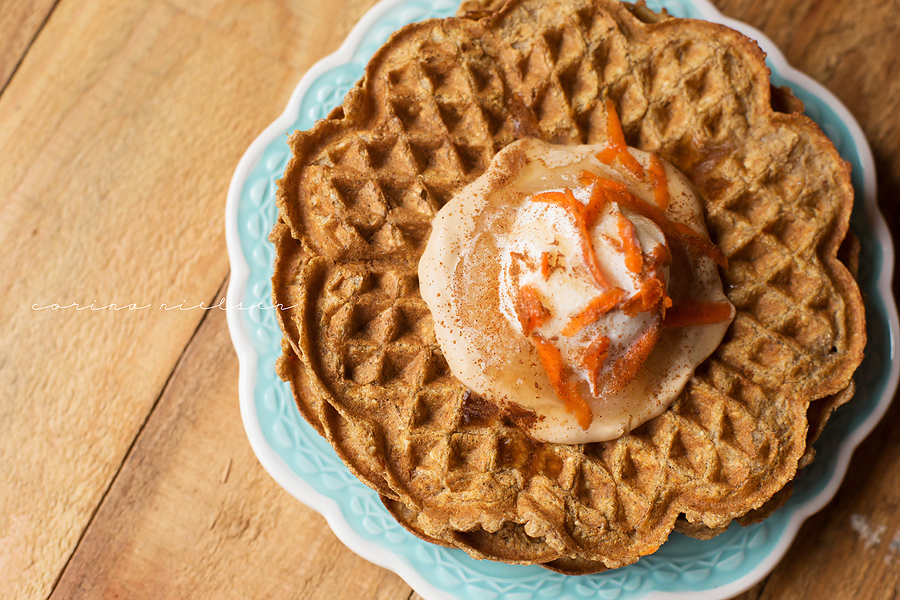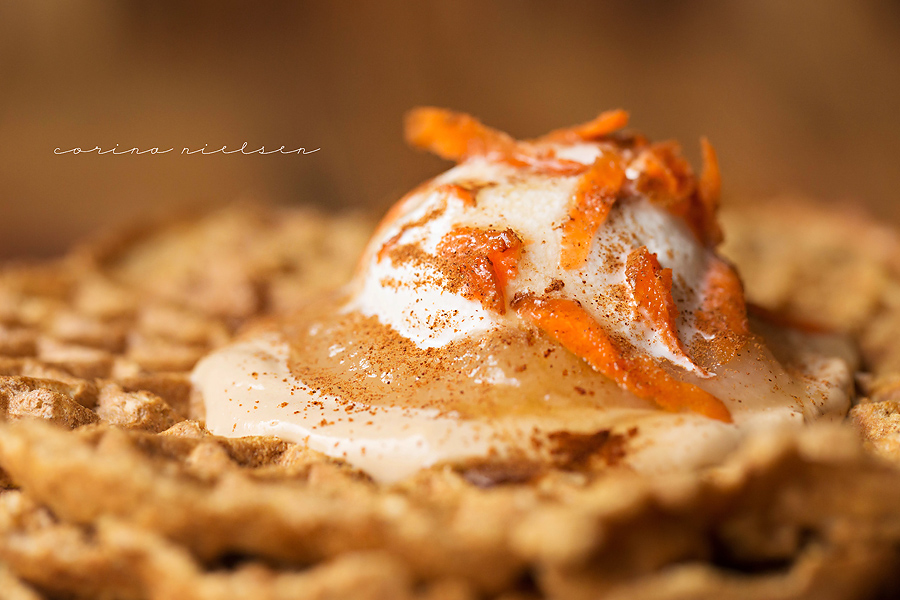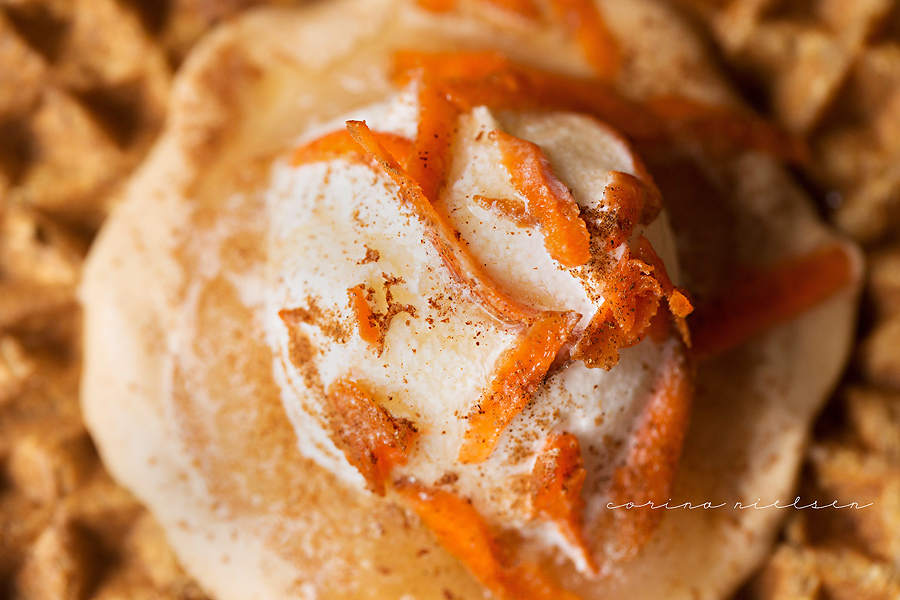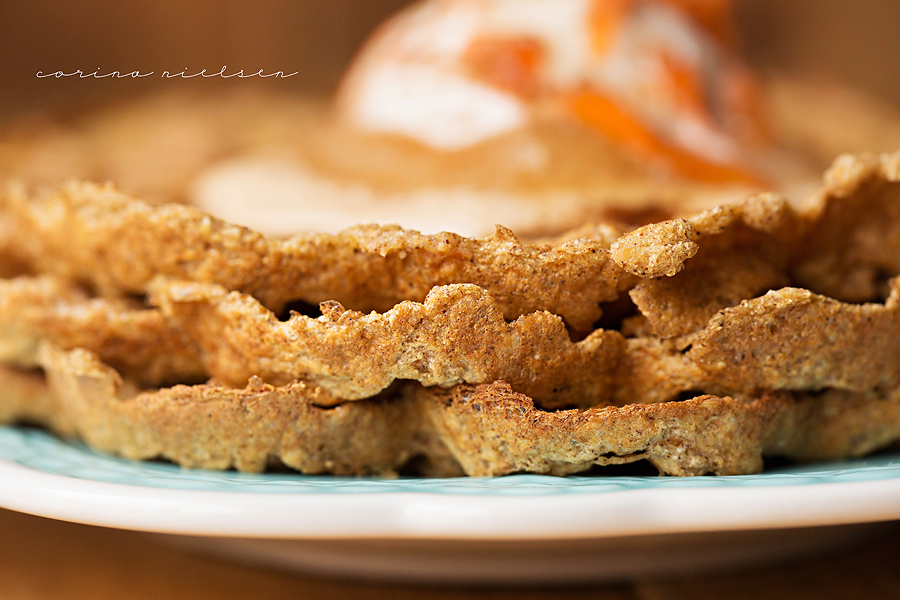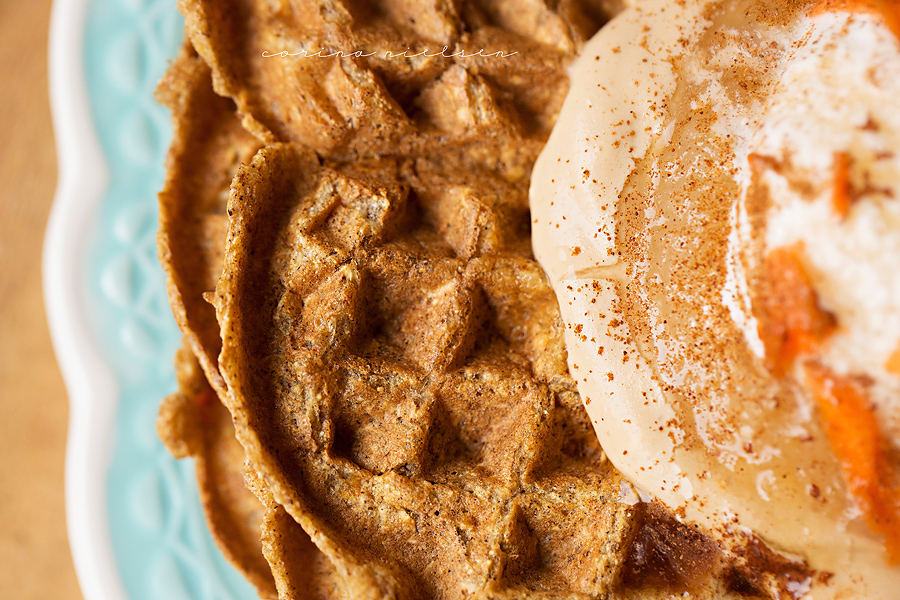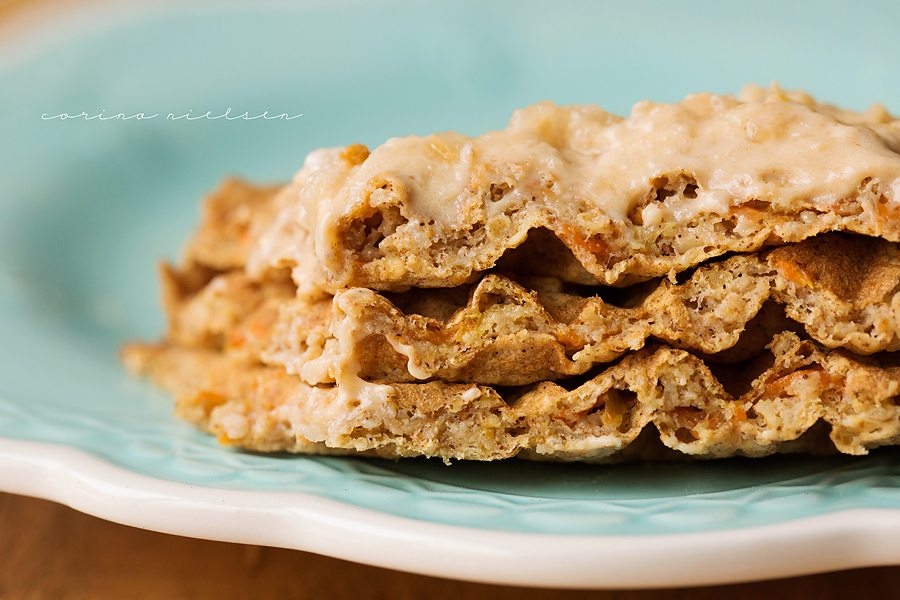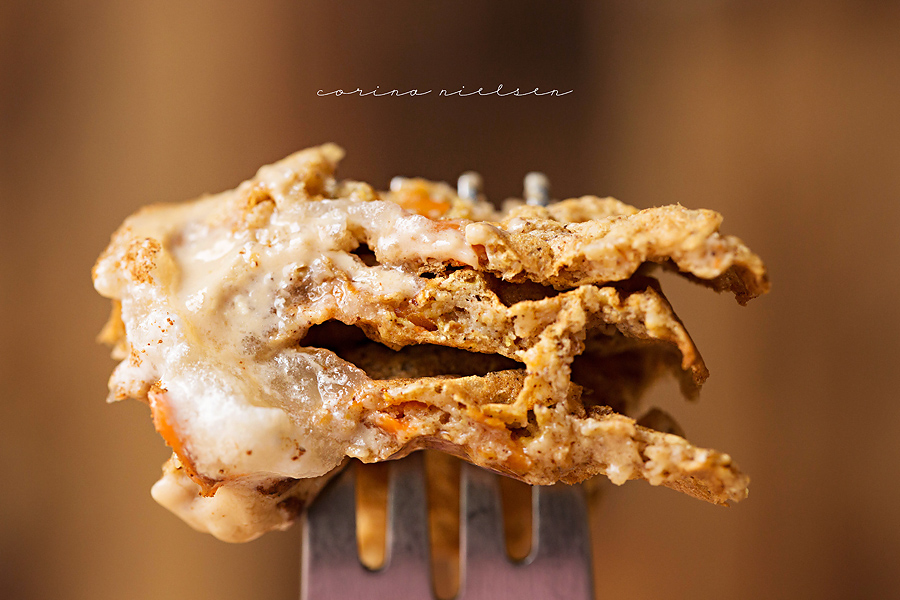 Beautiful aren't they?  They taste just as good as they look… except the only thing not shown that I added to my stack was Golden Grahams cereal!  I LOVE cereal on my waffles, pancakes, and oats.  Hell, I love cereal anytime actually.  Gives the perfect little crunch and extra burst of sweetness and you only need a small handful of them.  I just crush them up slightly in my hands and then sprinkle on top.  SO good!!!!  Here is the basic recipe for these as shown though!  Hope you give them a try and enjoy them as much as I did!
Carrot Cake Waffles

Print recipe
Ingredients
1/3 cup oat flour
2 tablespoons coconut flour
1 teaspoon baking powder
1/2 teaspoon baking soda
1 1/2 teaspoon cinnamon
1 teaspoon vanilla extract
1 heaped tablespoon 0% Plain Greek yogurt
1/2 to 3/4 cup unsweetened almond milk
30 drops Vanilla Cream Sweet Leaf Stevia
1/2 cup Vanilla Muscle Egg (egg whites)
1 Medium carrot (grated)
1 tablespoon Walden Farms Caramel Dip (** TOPPING **)
1 tablespoon softened cream cheese (** TOPPING **)
1 tablespoon water (** TOPPING **)
2-3 tablespoons unsweetened apple sauce (** TOPPING **)
2 tablespoons chopped raw walnuts (** OPTIONAL TOPPING **)
1/4 cup Golden Grahams cereal (** OPTIONAL TOPPING **)
1 tablespoon 0% Plain Greek yogurt
Directions
Step 1
Combine first 10 ingredients in a medium sized bowl (flours, baking powder, baking soda, egg whites, stevia, almond milk, Greek yogurt, cinnamon, extract) and mix until well combine and smooth.
Step 2
Add in grated carrot and stir.
Step 3
Preheat waffle iron according to manufacturers instructions and grease with non stick spray.
Step 4
Mix topping ingredients until smooth and desired consistency is achieved (caramel dip, creak cheese, greek yogurt, water).
Step 5
Cook waffles according to waffle iron instructions.
Step 6
Top with applesauce and caramel cream cheese topping,. Add nuts, cereal, and/or fat free whipped cream if desired.
Note
NUTRITIONAL INFORMATION:  calories- 288, protein- 29, carbs- 43, fat- 5 (without any additional toppings)