I'm back at it again this week sharing five days worth of outfits for 'Fashion Friday'!  I wasn't sure I would be able to stay on track this week with outfits AND pictures each day because of Thanksgiving madness!  I pulled it together and got it ALL done though!  Last week actually ended up being a great week for me up until mid day on Thanksgiving.  I must have overdone things that morning with cooking and preparing for family to come over because around 12pm, I was hunched over and in tears while I wrapped things up!  I spent the rest of the day laying on the couch, being served by my husband and family.  Despite the pain and not feeling well though, I felt extremely blessed to be surrounded by so much love and support! I will ALWAYS continue to find the positives in life.  I've done it for 37 years, there is no reason to stop now right?
Onwards and upwards!  Let's get to 'Fashion Friday'!!!
The weather here in San Diego has been SO unpredictable.  One day its eighty degrees, the next is breezy, perfect, & cool, then raining, and then back to eighty.  This is NOT Fall or Winter or even Spring… its been Summer all year long.  Grrrrr. I have no idea why we live in SoCal.  Both my husband and I love cold weather and enjoy the rain.  We really need to just move to Washington… or Alaska even.  So if my wardrobe looks all over the place, its because it WAS haha!  I guess it's kind of neat being able to change things up so often, but I'm REALLY eager for some continuous COLD.  For now, we get a variety of outfits!!!
LOOK 1:
black v-neck shirt, oatmeal sweater, and brown belt- Target, black sateen pants- American Eagle, necklace- Nordstrom Rack, brown booties- Qupid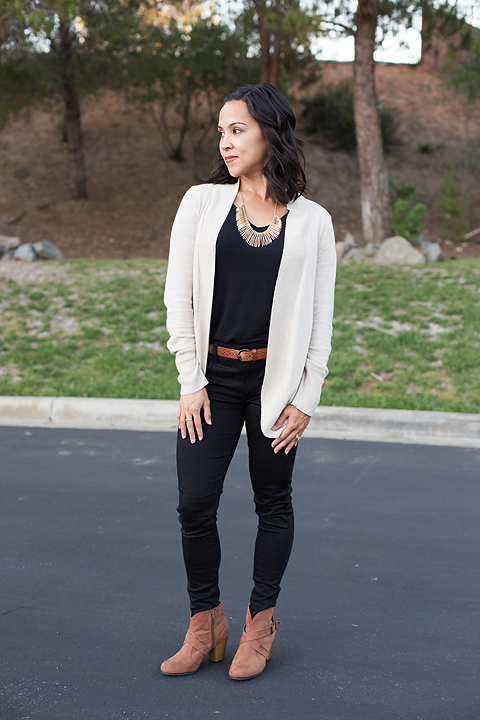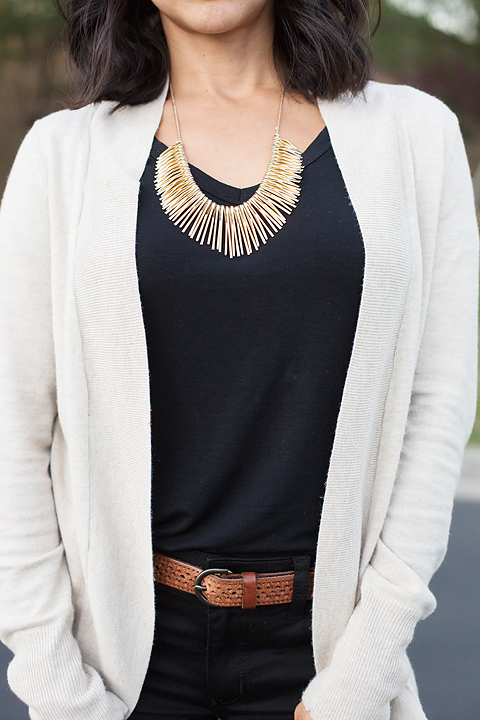 LOOK 2:
denim and striped shirts- Target, khaki sateen pants- American Eagle, wedges- Soda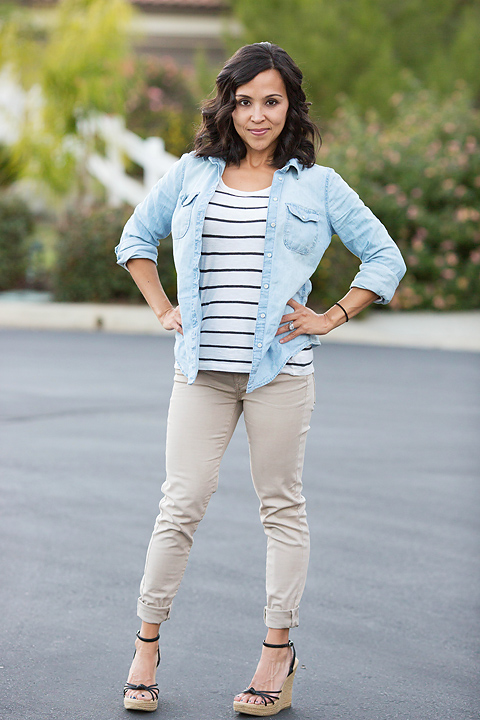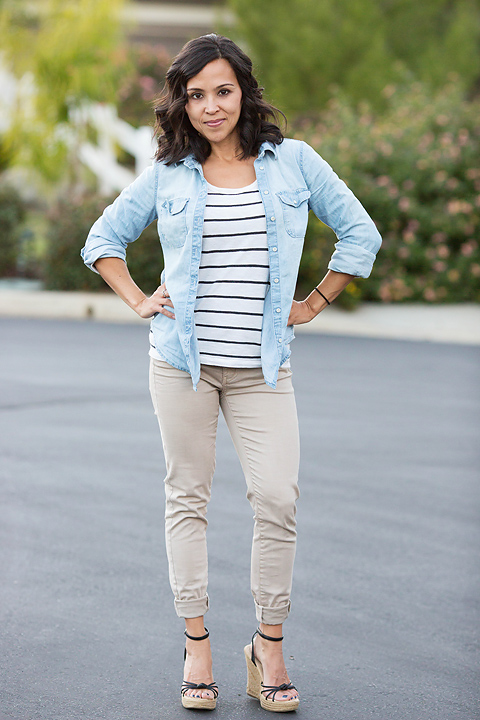 LOOK 3:
shirt, cami, and jeans- Forever 21, shoes- Target, purse- can't remember, necklace- H&M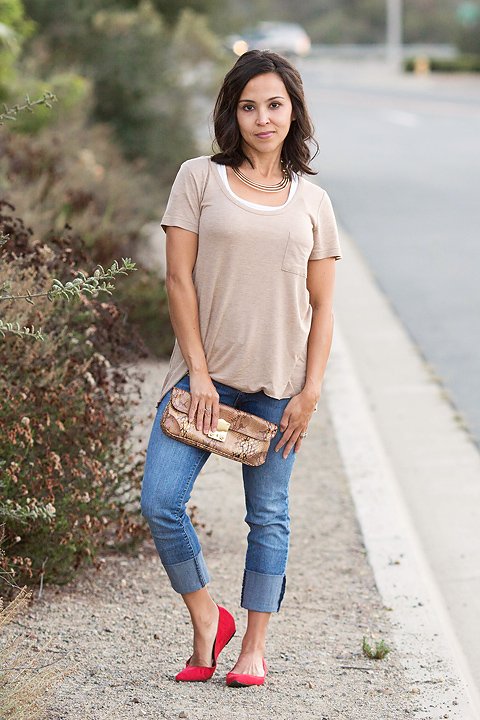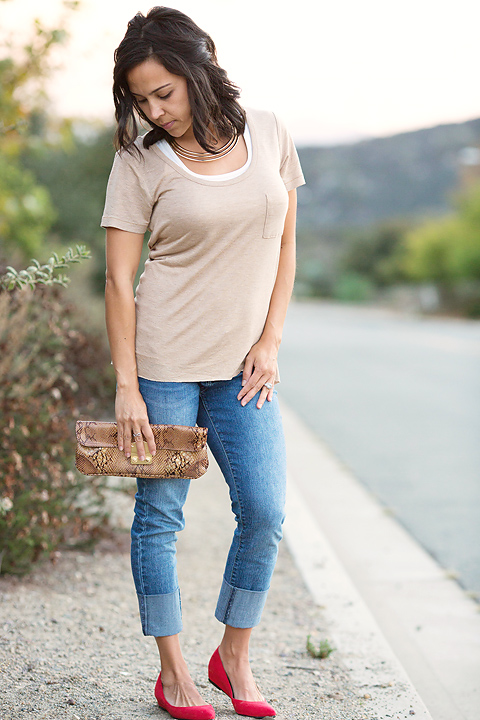 LOOK 4: Thanksgiving Day
blue dress- Forever 21, Kennedi knit sleeve cargo jacket- Stitch Fix, black booties- Cathy Jean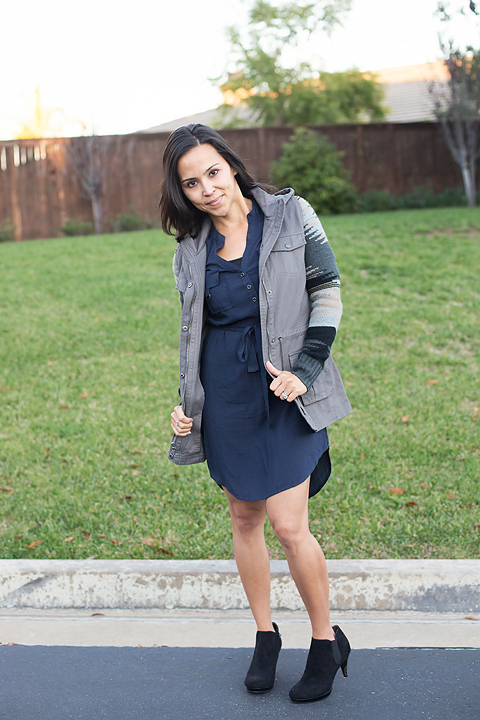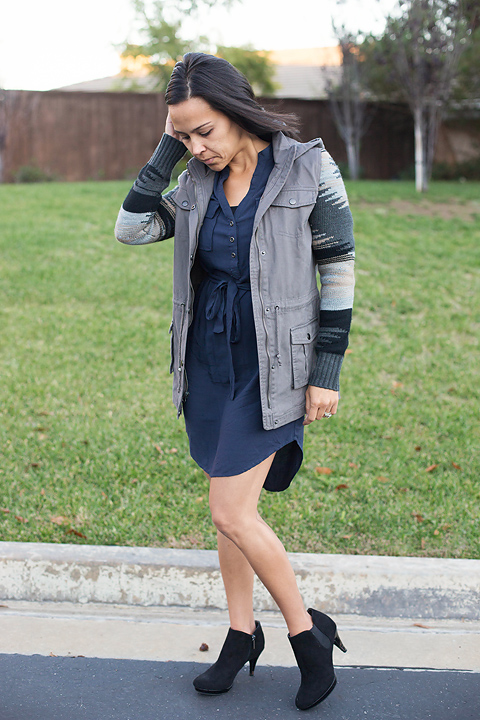 LOOK 5:
blue plaid shirt- Styles For Less, gray camp- Target, jean shorts- Aeropostale, sandals- Old Navy