Merry Christmas friends!!!  Yes, even on Christmas I had to get my 'Fashion Friday' in!!!  It was actually a fun week for me in terms of clothes because my second Stitch Fix arrived 🙂  I'm cutting my usual five days of outfits for today down to four this week because I have to share my entire 'fix' first.  Oh it was such a good one and new clothes = MUST rock immediately) so I wore part of my 'fix' on Christmas day when we celebrated with our family.  While I prepare that post though, I'm going to share my attire for the rest of this week…
LOOK 1
Black Leggings- Marshalls | Striped Sequin Knit Top- Old Navy | Gray Puffer Vest- StylesForLess | Gray Boots- Target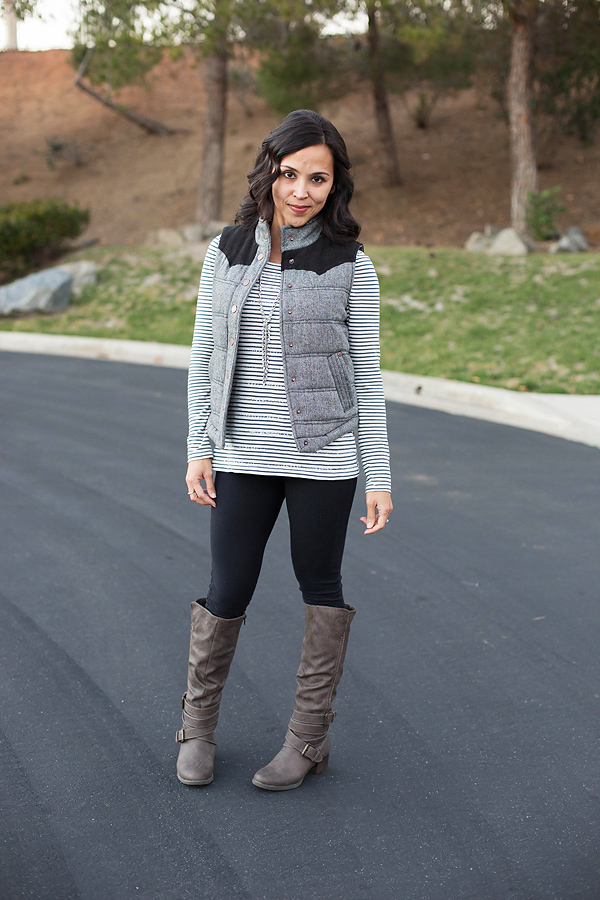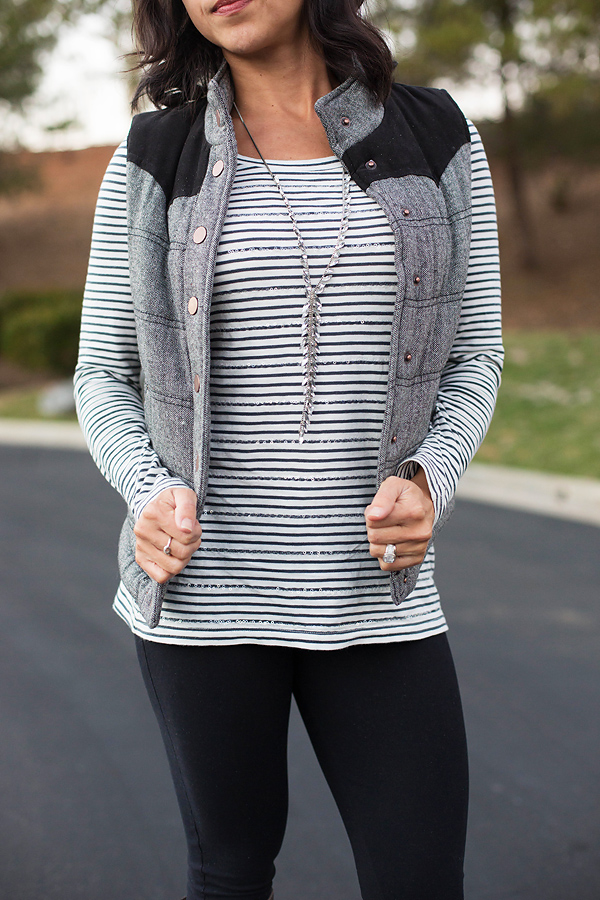 LOOK 2
Jeans- Gap | Sweater & Scarf- Target | Black Knee High Boots- Reflection Shoes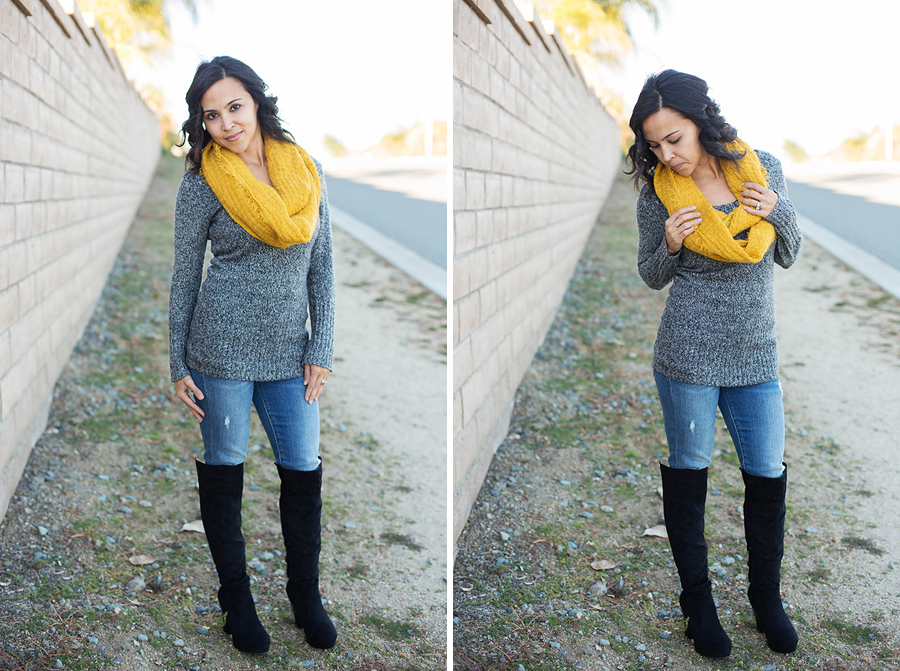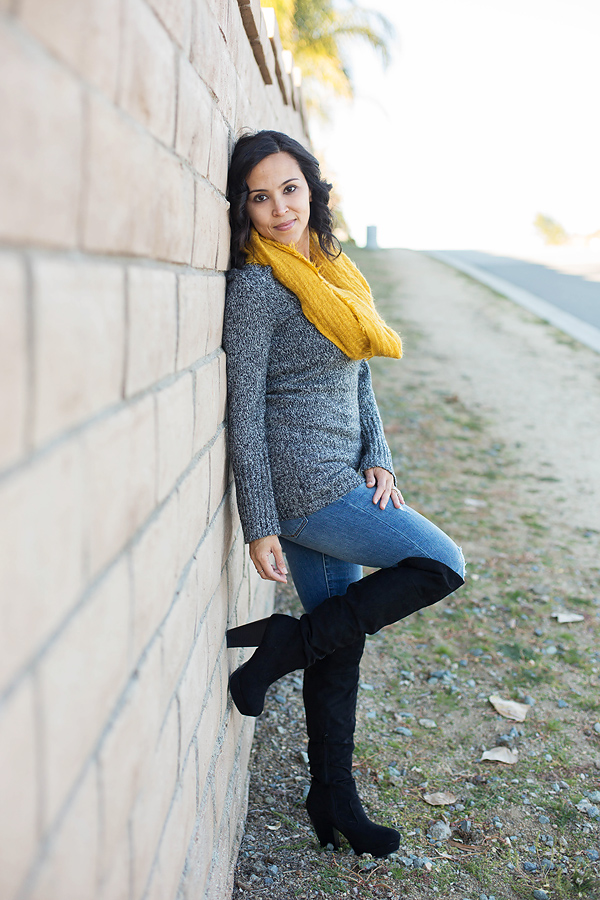 Fashion Note… when you are challenged when it comes to clothes and find yourself wearing very neutral (boring) colors frequently, add in a pop of color with a fun scarf!  I have found that its a good way of easing yourself into using more color in regular outfits!
LOOK 3
Beige Pants- American Eagle | Turquoise Blouse- Tilly's | Flats- Nordstrom Rack | Purse & Necklace- Target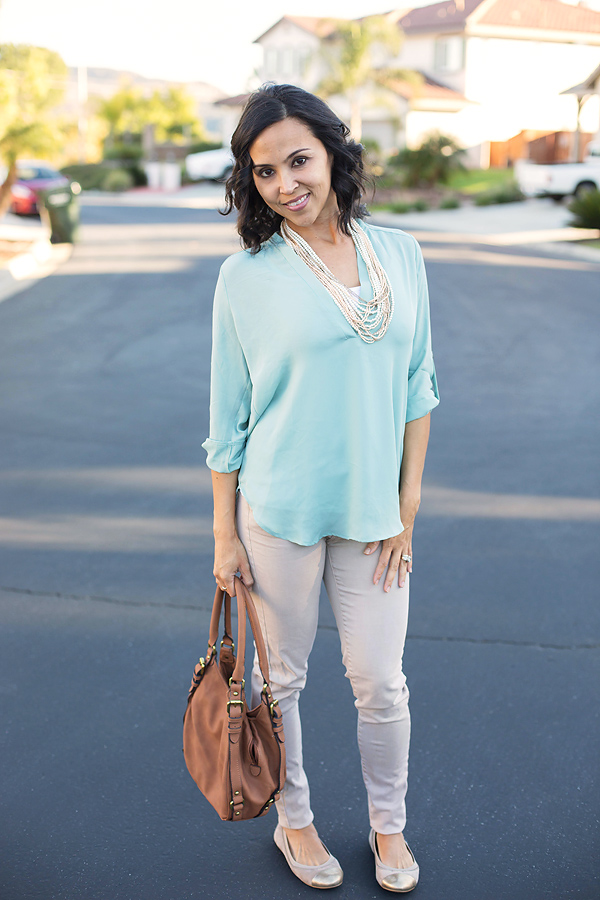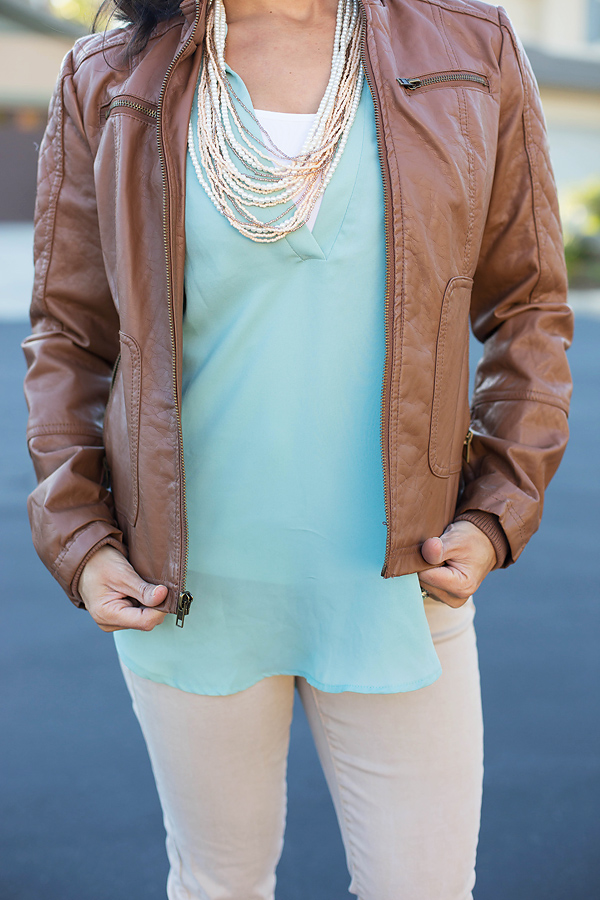 I'm not sure if this jacket I bought from Target necessarily matched the rest of the outfit, but I thought it gave the neutral colors a little bit more 'pop'?  Made things a bit more interesting I think?  Maybe?  Clearly, I'm still learning how to put things together haha!
LOOK 4
Black Leggings- Marshalls | Gray Sweater- Old Navy | Black & White Plaid Flannel- Abercrombie | Black Booties- Cathy Jean
Awesome awesome Stitch Fix coming up next!!!  Cannot wait to share!!!  Not only did my stylist out do herself with her choices this month, but the company provided me with a very special gift that I am extremely thankful for.  More on that tomorrow friends!