This very special French Toast concoction is brought to you by TruNutrition Sciences TRUTEIN protein: Orange Creamsicle flavor!  Every time I try a new flavor by this company, I say "Crap, this is so good, definitely my new favorite!"  Opening up this container was no different.  I lifted the lid off today for the first time and instantly thought of an Orange Julius and/or Orange Creamsicle ice cream treat.
My god, if it tastes half as good as it smells, I was going to be happy regardless of what I did with it.
Now I realize that I just posted my basic French Toast recipe a few days ago, but if you follow me on Instagram, you will know how much I LOVE French Toast.  It's actually been a couple of weeks since I made French Toast because I have been on an oatmeal kick lately but today during my workout, I had a vision and I could not wait until tomorrow morning to whip these up.  I really could not get home fast enough today for my post workout meal.  Armed with nothing but my little vision, my Trutein Orange Creamsicle, and my Trader Joe's Pumpkin haul I ran to the kitchen after the gym and got cooking.
This was the result after 15 minutes of running through the front door.
Orange Creamsicle French Toast with Orange Pumpkin Cream Cheese Protein Topping, candied ginger, and Pumpkin Biscotti
Yes, thats a mouthful, but I wouldn't have it any other way. And one or two pictures were not going to do these any justice… so prepare for some food porn.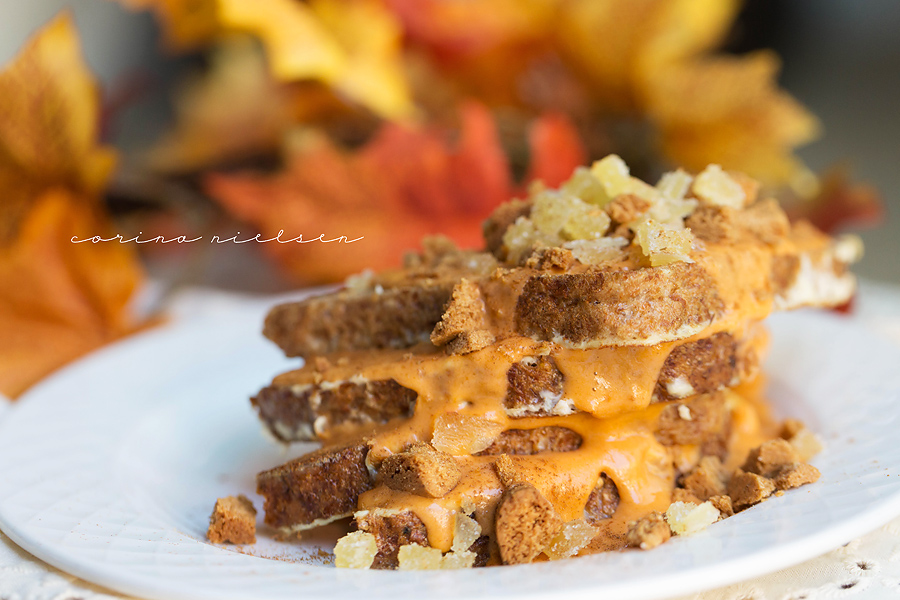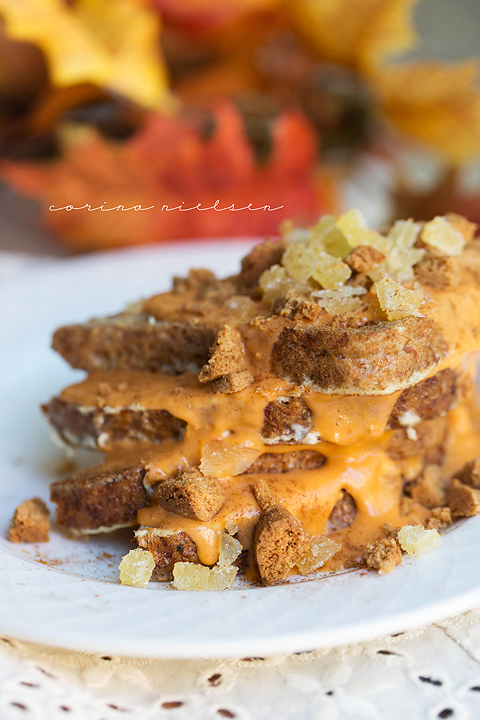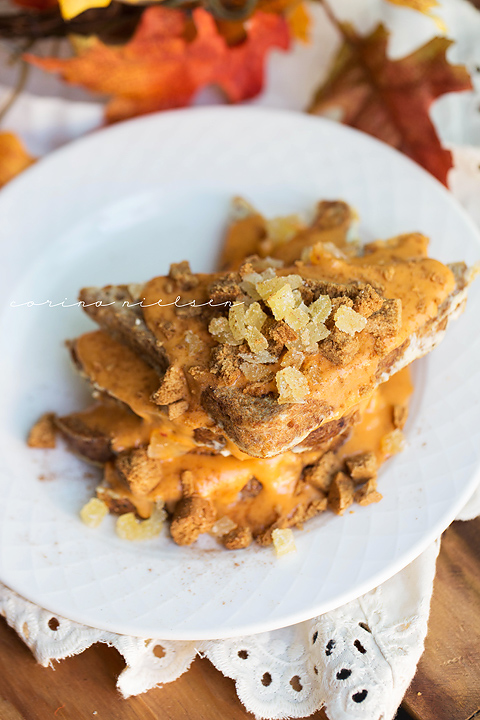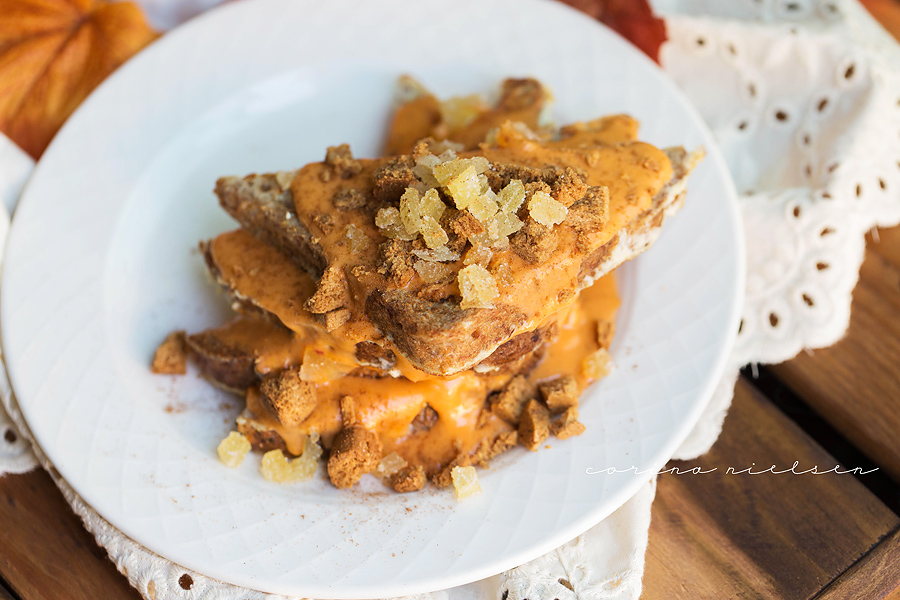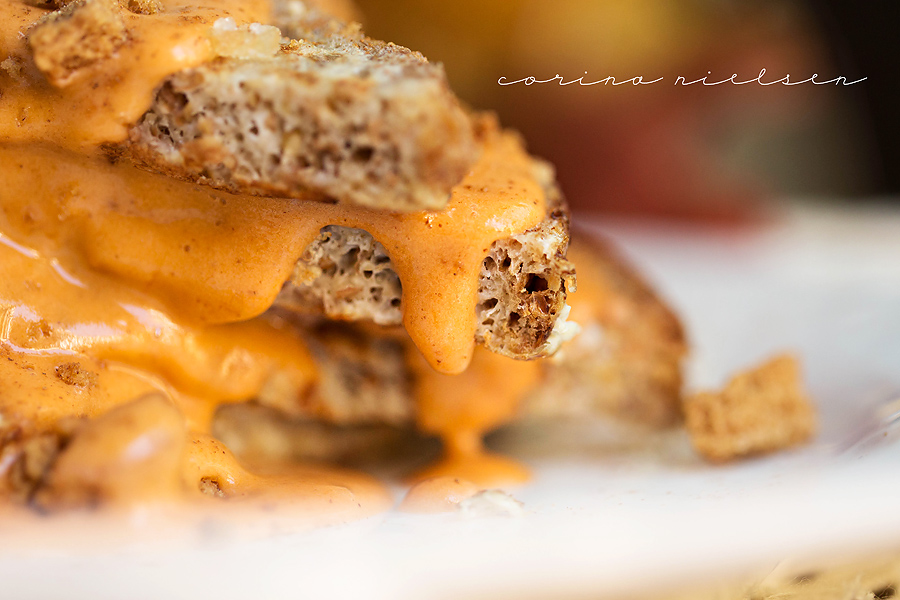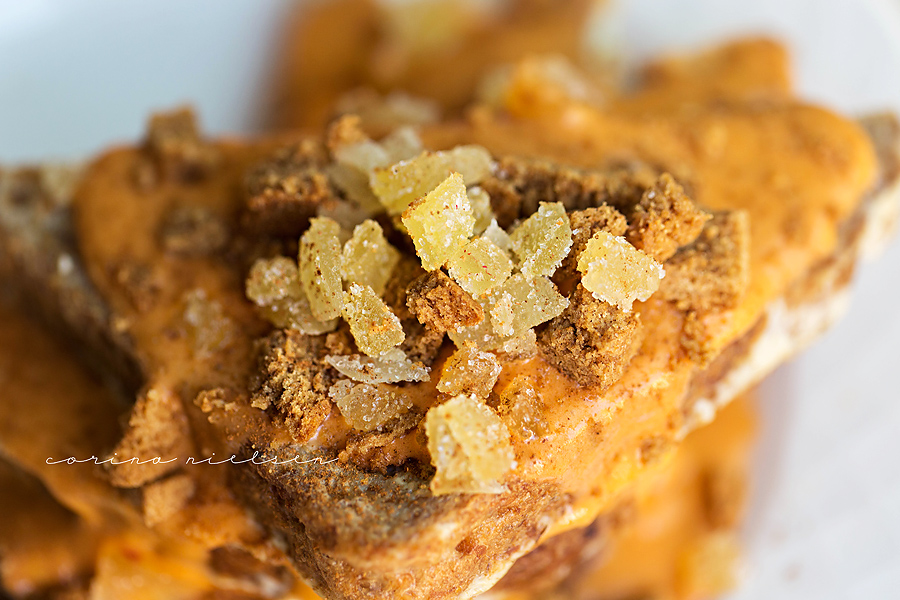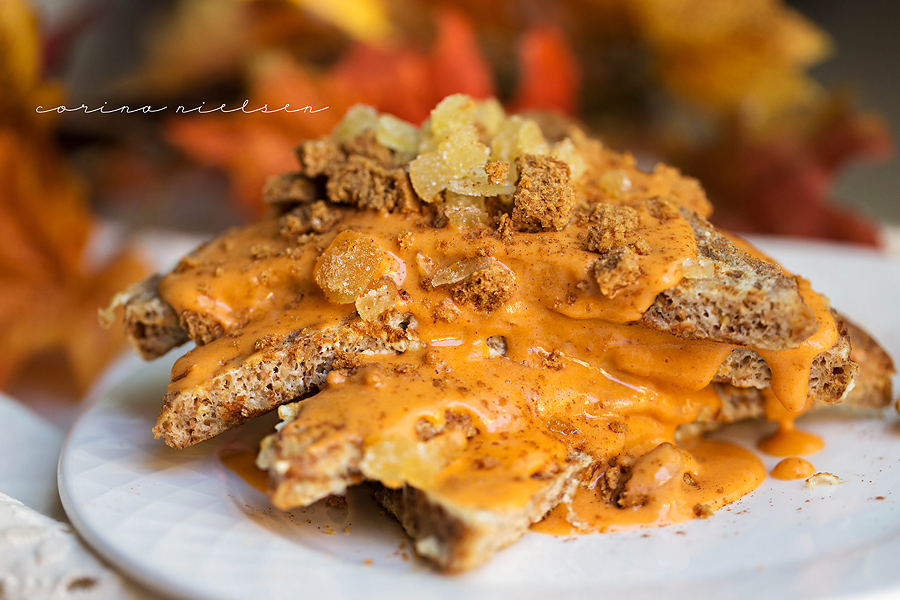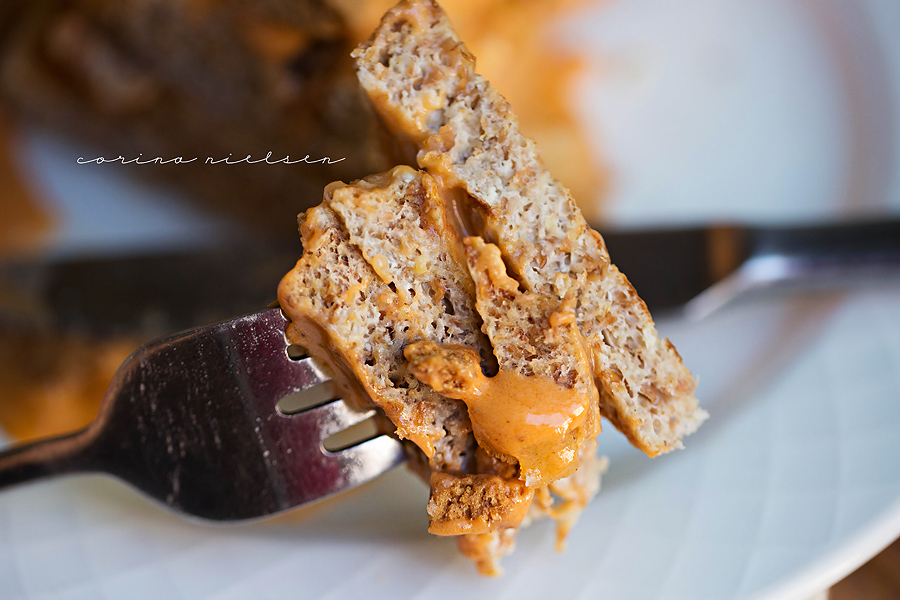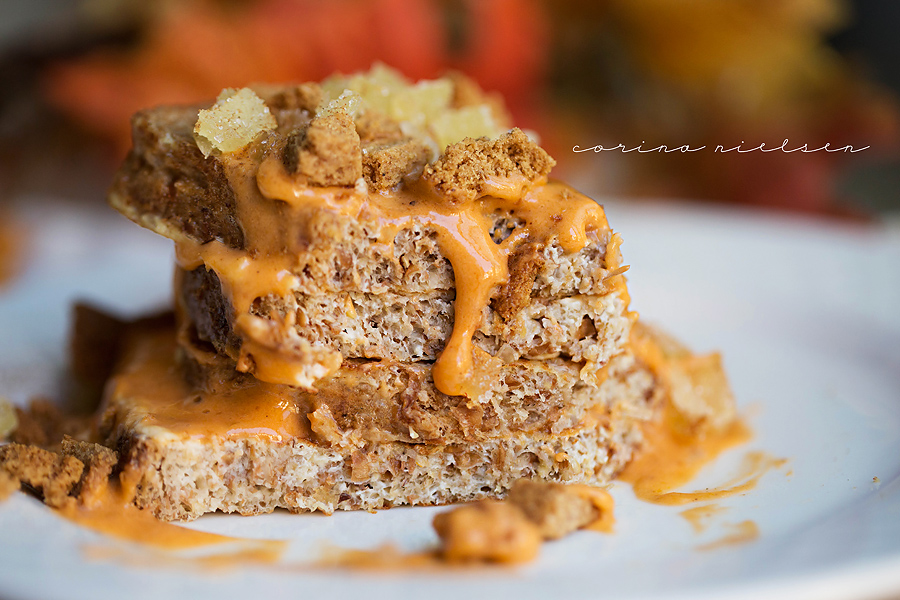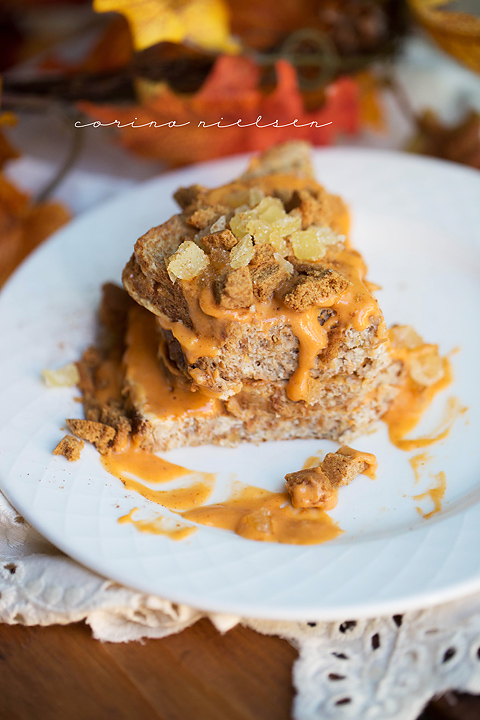 Your mouth watering yet?  It really should be after seeing all of that.  Just posting these now makes me want to make another batch.  Breakfast for tomorrow as well?  Yup, probably.
Good God these were so good.  The flavors and textures were simply perfect together.  Really amazing.
If you are interested in TruScience/Trutein products, definitely visit their website or their Facebook page for news & special promotions!  Trutein is easily my favorite blended protein (whey, casein, and egg) and even though I am almost completely non dairy now due to stomach issues I was having, its the ONLY protein that contains whey my body can tolerate with no issues.  Tastes great AND my body loves it?  Yup, it's perfect!!!!  Go check them out… I 100% stand behind their product, it's that good 🙂
And now here is the recipe for this lovely French Toast stack.  It will not disappoint you!
Orange Creamsicle & Pumpkin French Toast

Print recipe
| | |
| --- | --- |
| Serves | 1 |
| Prep time | 15 minutes |
| Cook time | 5 minutes |
| Total time | 20 minutes |
| Meal type | Breakfast, Dessert |
Ingredients
2 medium slices Ezekiel 4:9 Bread
1 Large whole egg
3 tablespoons egg whites
30 drops vanilla cream or orange stevia
1/8 teaspoon orange extract
1/2 teaspoon vanilla extract
1/2 teaspoon fresh orange zest
1/4 teaspoon ground cinnamon
1/2 scoop Trutein Orange Creamsicle Protein (** TOPPING **)
1 tablespoon Trader Joe's pumpkin butter (** TOPPING **)
1 tablespoon Trader Joe's pumpkin cream cheese (** TOPPING **)
3-5 tablespoons water (** TOPPING **)
1 piece candied ginger (** TOPPING **)
1 piece Trader Joe's Pumpkin Biscotti (** TOPPING **)
Directions
Step 1
Mix together egg, egg whites, extracts, zest, stevia, and cinnamon in a large shallow bowl.
Step 2
Soak bread in mixture for 10 minutes. Continue to flip each slice to ensure it is fully soaked while making topping.
Step 3
Combine pumpkin cream cheese, pumpkin butter, Trutein, and water in a small bowl until mixture is thick and well mixed.
Step 4
Preheat griddle or large pan and spray with non stick on low to medium heat.
Step 5
Cook soaked bread on each side 2-3 minutes until golden brown.
Step 6
Slice French Toast if you like and layer with protein mixture and top chopped ginger, pumpkin biscotti, and a sprinkle of cinnamon if desired.
Note
NUTRITIONAL INFORMATION: calories- 457, protein 33- carbs- 57, fat 12