I'm a total sucker for bread pudding when it comes to dinners out with friends or the family.  If it's on the menu, I'm about 99% sure to order it.  I LOVE how sweet, gooey, fluffy, and warm the insides are and with a scoop of vanilla ice cream on top?  Forget it.  Total heaven on a plate.  Because nobody else in my house likes bread pudding, I never really attempted making it myself.  Normally the recipes are always fairly large and I would never be able to eat the whole thing by the time it went bad… and honestly, bread pudding is one of those dishes thats truly best eaten right out of the oven.  I suppose it would reheat well enough, but it just wouldn't be the same as a fresh batch.
A few weeks ago, I had a huge craving for some bread pudding but couldn't find any local restaurants that had it.  I wanted some, but driving 1/2 hour for it wasn't in my cards for that day.  I figured I might as well attempt a single serving version… that single turned out to be a double but whose counting?  Two bread puddings for me, yes please.  I wasn't feeling like a traditional vanilla kind though.  Result?  A warm bowl of chocolate, caramel, banana goodness.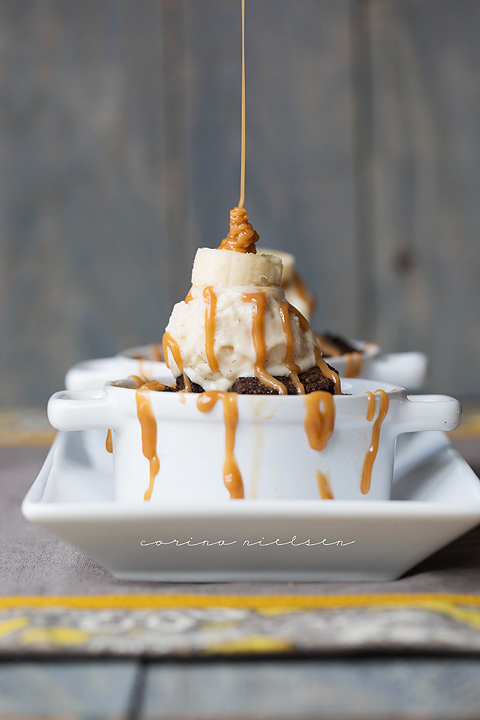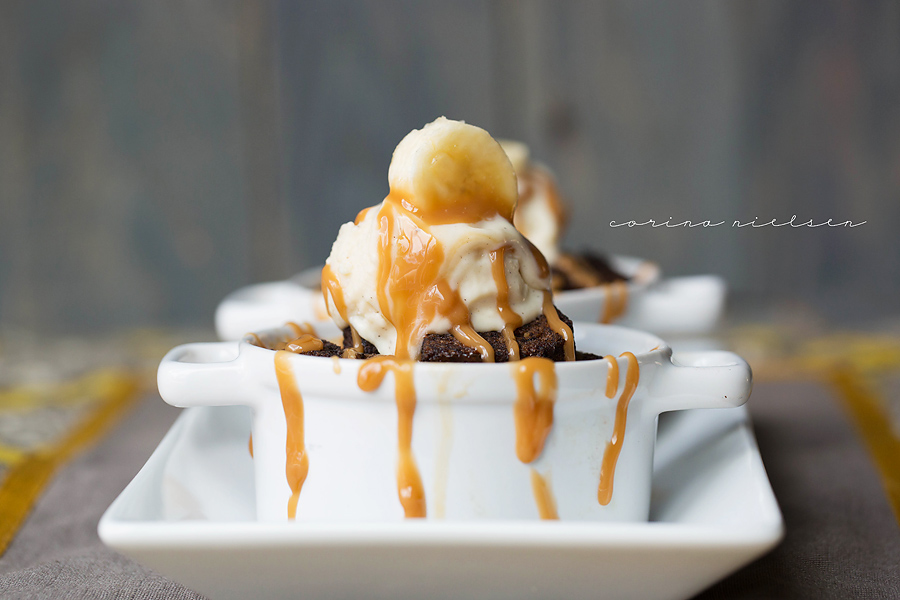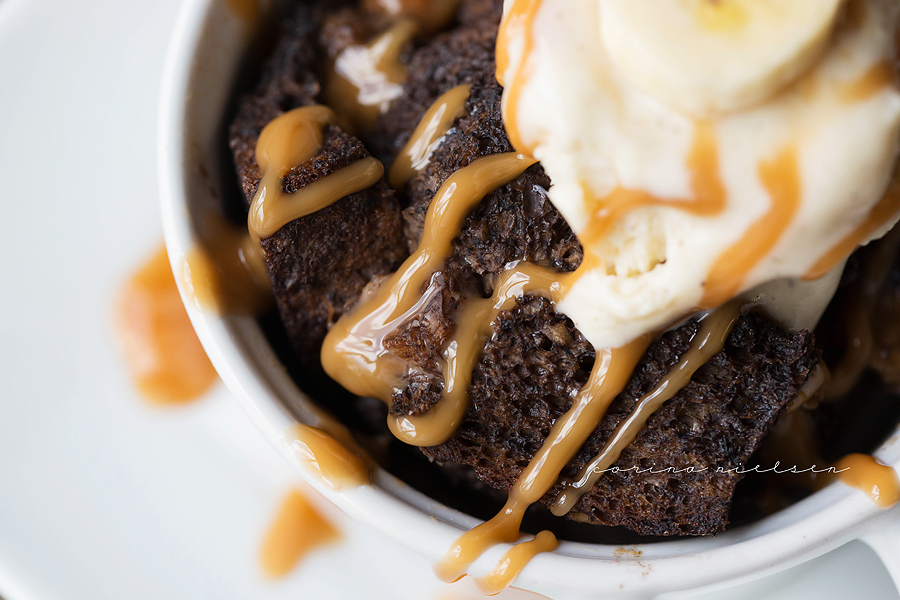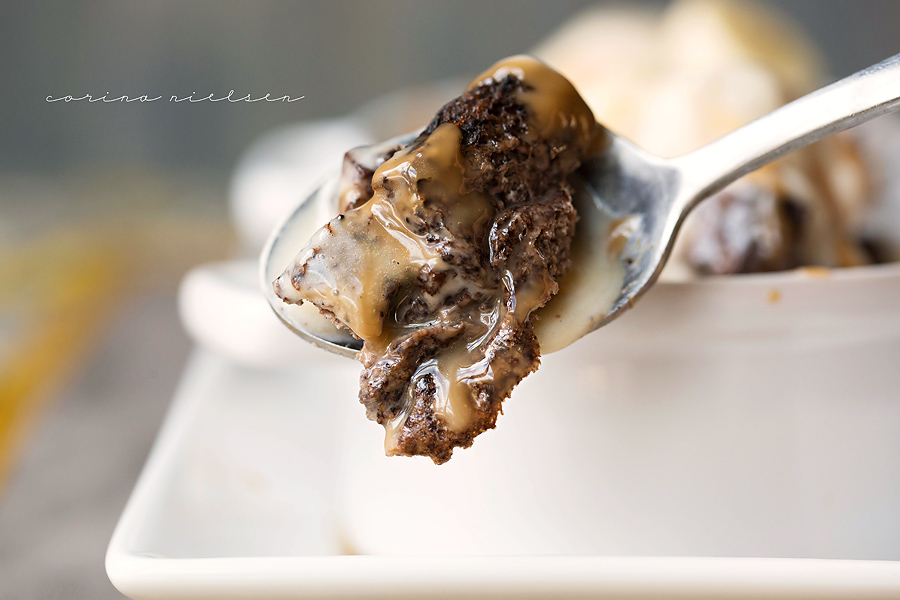 Because it's low in fat, this would actually work perfect for a pre or post workout… no need to wait for dessert time to enjoy this dish!
Chocolate Caramel Covered Banana Bread Pudding

Print recipe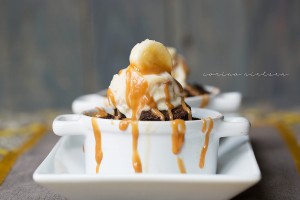 | | |
| --- | --- |
| Serves | 2 |
| Prep time | 10 minutes |
| Cook time | 25 minutes |
| Total time | 35 minutes |
| Meal type | Dessert |
Ingredients
1/2 cup Chocolate Caramel MuscleEgg ((egg whites))
1 Large whole egg
1 teaspoon vanilla extract
1/2 tablespoon cacao powder
20 drops Chocolate Sweet Leaf Stevia
2 tablespoons almond milk
1 tablespoon Walden Farm's caramel dip
1 Small banana
2 thick slices P28 High Protein Bread
2 tablespoons Hershey's Sugar Free Caramel Sauce
1/2 cup Vanilla Bean Halo Top Creamery Ice Cream
Directions
Step 1
Preheat oven to 350 degrees and grease 2 ramekins with non stick spray.
Step 2
Combine egg, egg whites, vanilla, cacao, stevia, almond milk, and Walden Farm's caramel in a medium sized bowl. Mix well.
Step 3
Chop bread into 1" cubes then soak in egg mixture for 5-10 minutes until all liquid is absorbed.
Step 4
Chop bananas into small chunks and gently fold into bread mixture.
Step 5
Split mixture evenly into each of the two ramekins and bake for 25-30 minutes.
Step 6
When top is set, remove from oven and let cool slightly. Top with ice cream and Hershey's caramel sauce.
Note
NUTRITIONAL INFORMATION (makes 2 servings): calories- 157, carbs- 23 g, fat- 5 g, protein- 14 g PER SERVING