Words can't even express how much my WHOLE family loved these!  I tested this recipe a couple of months ago and my daughter has asked me to make them at least four times since.  Perfectly sweet, satisfying, and 100% delicious.  A great little treat to enjoy any time of the day!  The only thing that would make these even more perfect is if I slathered a layer of toasted marshmallows on top of the peanut butter layer…. mmmmmm.  I will definitely be doing that next batch!  For now though, these hit the spot and were a big hit in my house!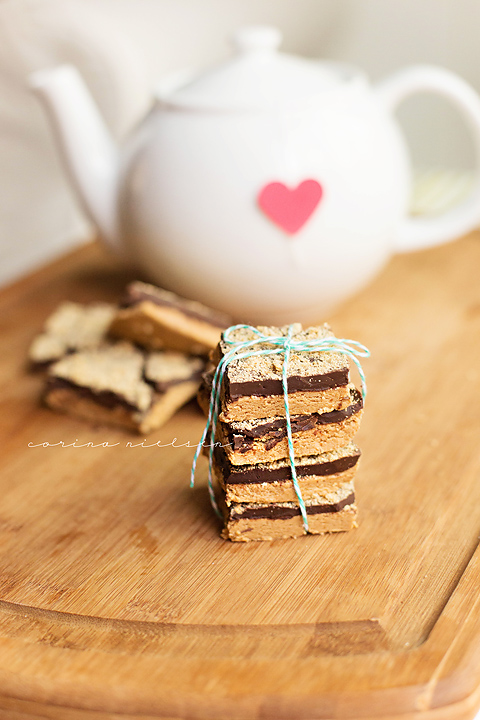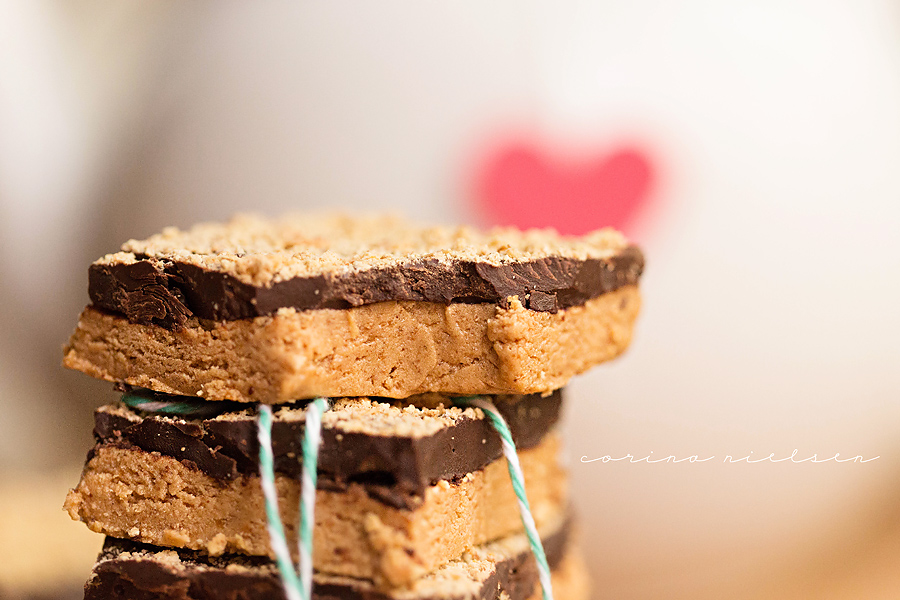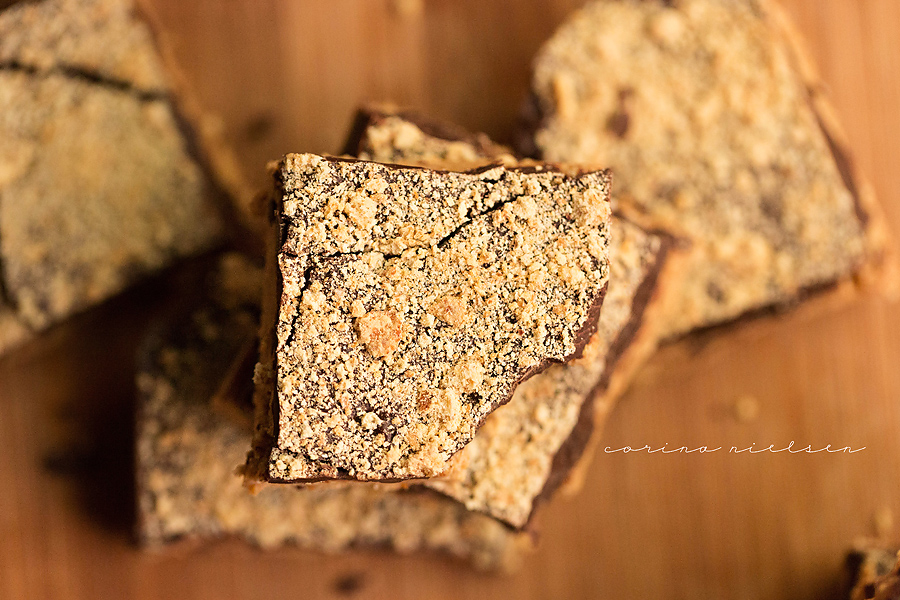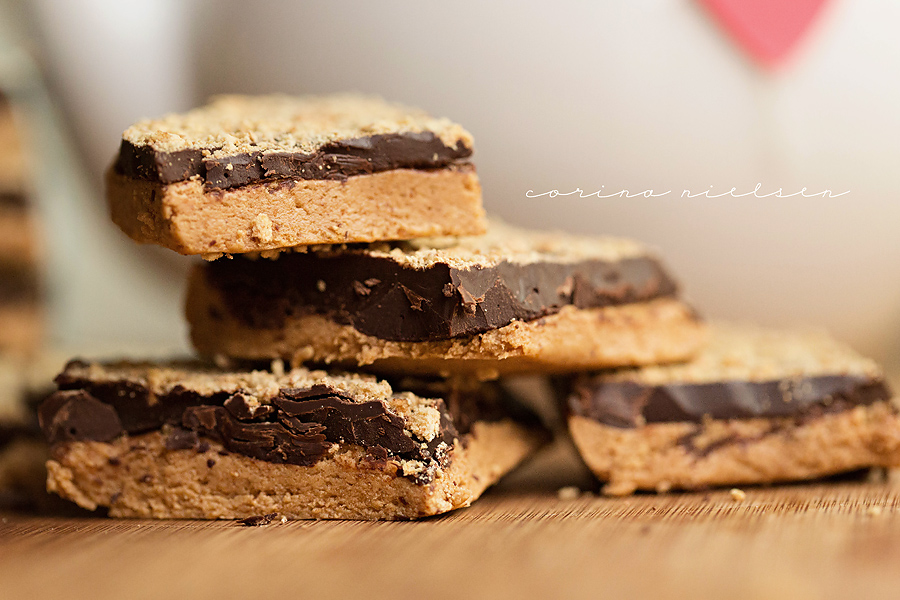 Chocolate Peanut Butter No Bake Protein Bars

Print recipe
| | |
| --- | --- |
| Serves | 12 |
| Prep time | 10 minutes |
| Meal type | Dessert |
Ingredients
3/4 cups Reduced Fat Peanut Butter
1/4 cup Powdered Peanut Butter
2 scoops Vanilla Protein Powder (** I use Trutein **)
1/4 cup unsweetened almond milk
1/2 teaspoon vanilla extract
10 tablespoons mini chocolate chips (** TOPPING **)
2 teaspoons coconut oil (** TOPPING **)
1/4 teaspoon vanilla extract (** TOPPING **)
4 sheets graham crackers (** TOPPING **)
Directions
Step 1
Combine peanut butter, powdered peanut butter, protein powder, almond milk, and vanilla in a stand mixer until smooth.
Step 2
Grease a 8x8 pan with non stick spray and evenly spread the peanut butter mixture on the bottom of the pan. Set aside.
Step 3
Place chocolate chip in a microwave bowl and begin melting in the microwave in 20 second intervals. After each interval, stir chips. I think my batch took 4-5 intervals. Once melted stir in coconut oil and vanilla extract.
Step 4
Carefully pour the melted chocolate over the peanut butter mixture and smooth until evenly coated.
Step 5
In a small food processor pulse the graham cracker sheets until you have a course meal (you can also place them in a zip lock bag and crush with a rolling pin). Sprinkle graham crackers on top of melted chocolate.
Step 6
Let set in the refrigerator for 3-4 hours until chocolate is hard and peanut butter mixture is more firm. Cut into squares and serve.
Note
NUTRITIONAL INFO (makes 12 bars):  calories- 199, carbs- 21 g, fat- 10, protein- 10 g.