Protein cookies are one of my favorite little snacks to keep in my purse or gym bag!  Since I'm not big on protein shakes straight from a shaker (I'm more of a blended protein smoothie kind of girl) and it's not always easy to get in a meal to feed those hungry muscles when I'm done at the gym, being able to scarf down a batch of cookies seems like a pretty darn good option if you ask me.  No tupperware needed, no utensils, no mess, no fuss, and I can eat them straight from a baggie while driving and chauffeuring the kids around.  And really?  Cookies?  You can't even compare a boring protein shake to cookies… it's not even in the same realm of thinking.  So yes, protein cookies for the win, post workout, every time.  It may take more time than simply throwing some powder and water in your shaker cup and eating a plain old apple when you are done training, but again, it's cookies!  How can you turn down cookies, especially when they look like this?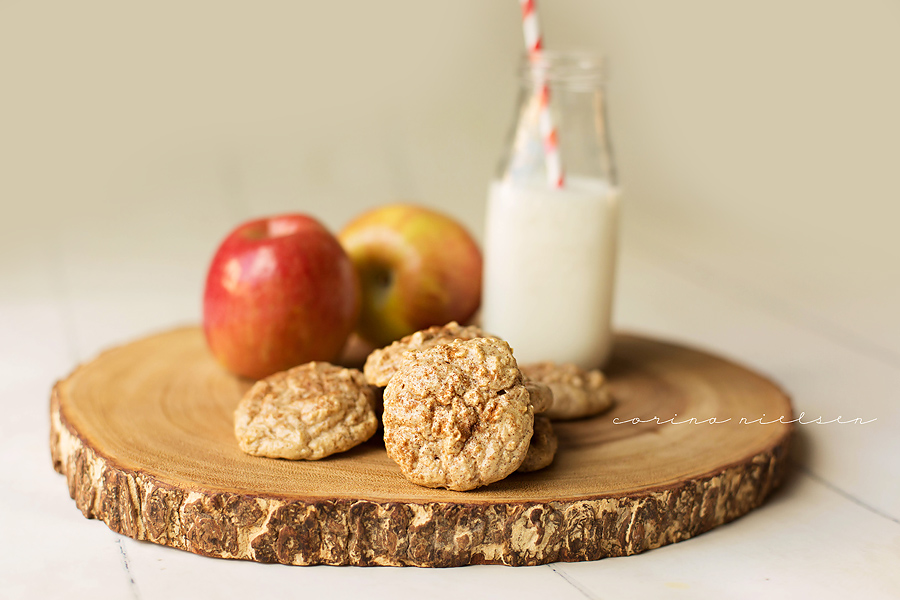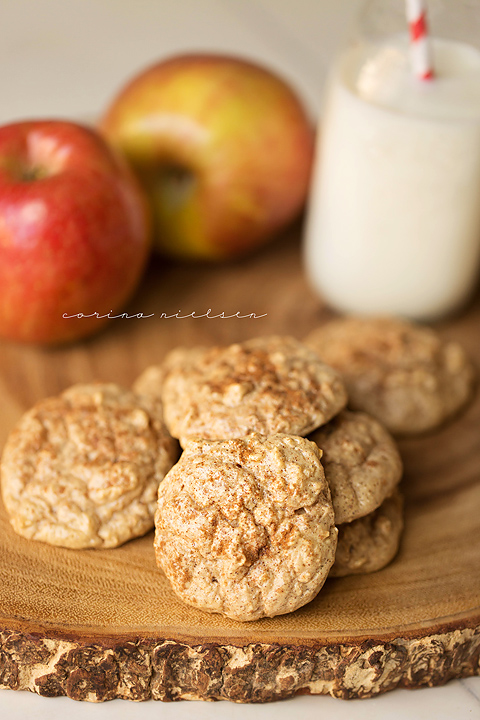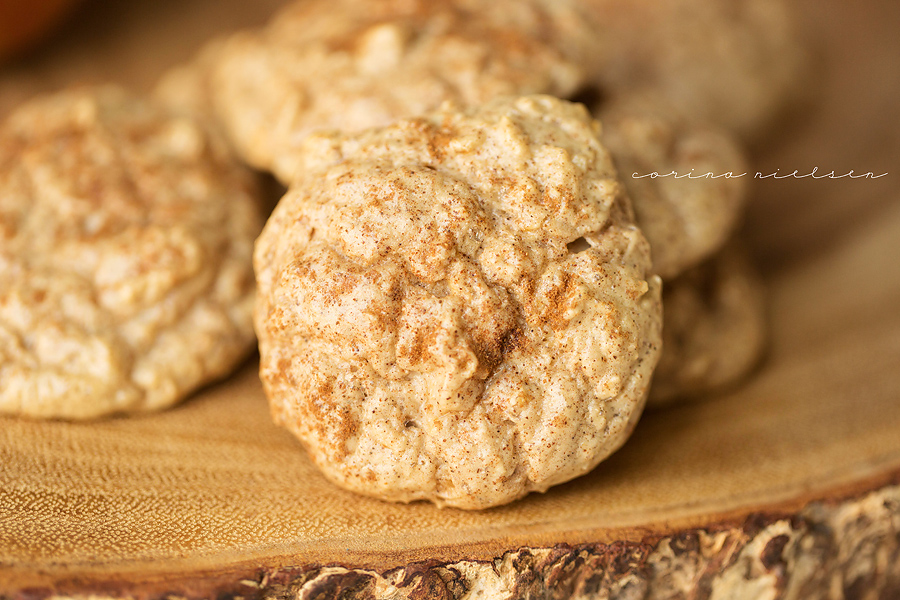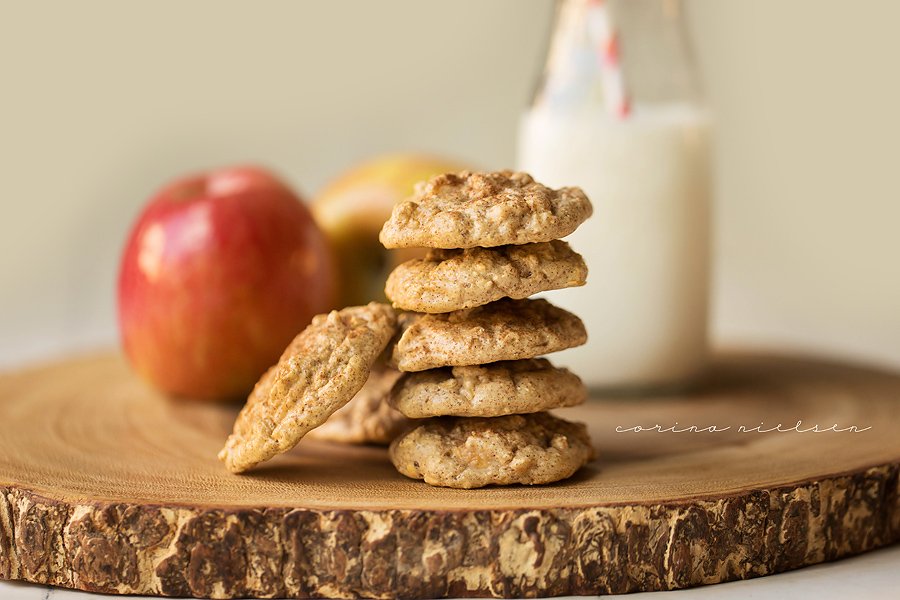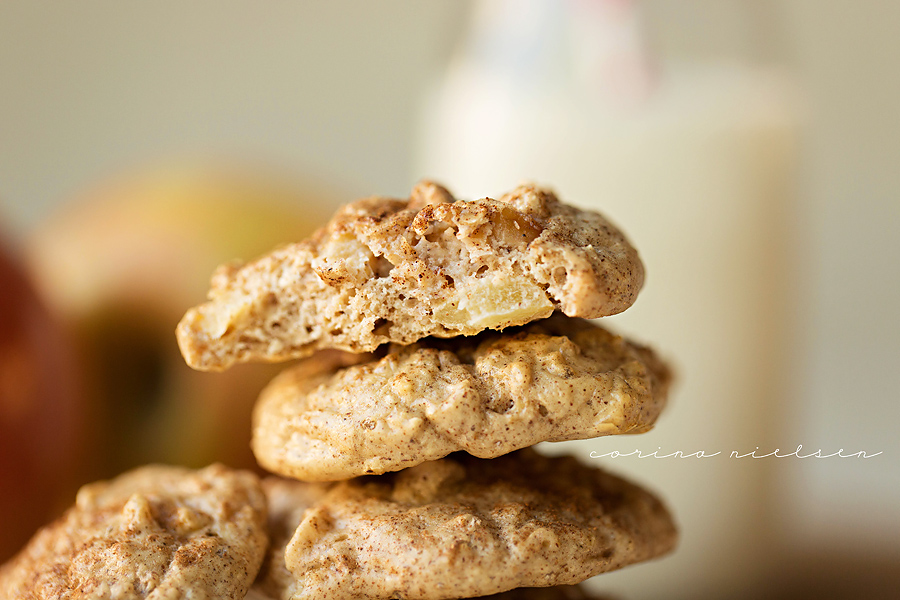 Yup, apple pie snicker doodle protein cookies post workout.  It's a beautiful thing…
If you are interested in purchasing PEScience SnickerDoodle protein, you can buy it HERE for 50% (YES, that's 50% OFF) off using this code:
CORINA50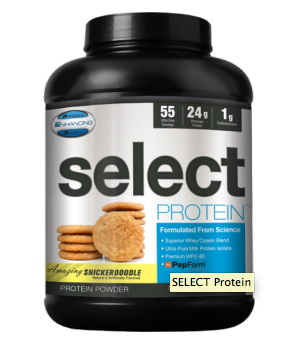 Apple Pie Snickerdoodle Cookies

Print recipe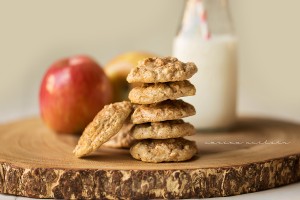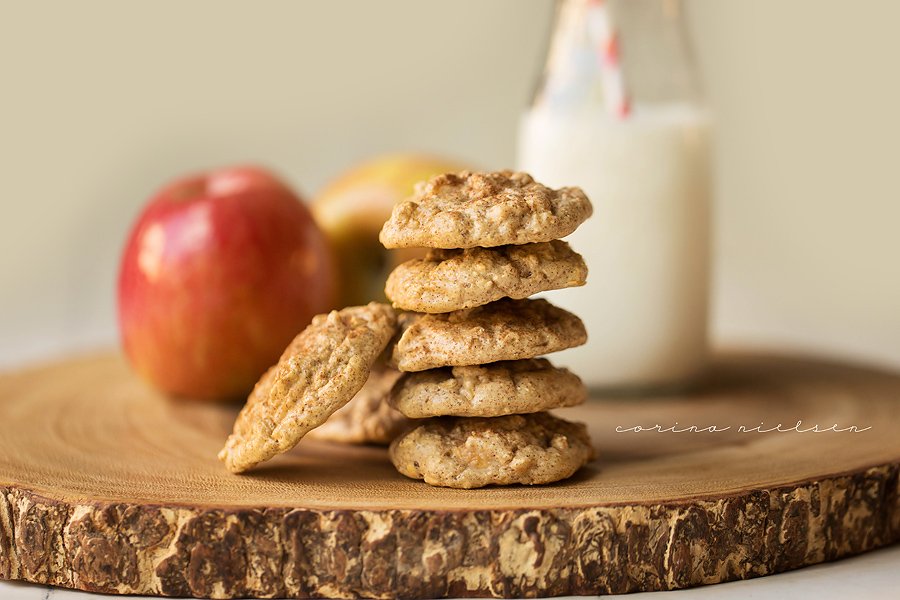 | | |
| --- | --- |
| Serves | 12 |
| Prep time | 5 minutes |
| Cook time | 15 minutes |
| Total time | 20 minutes |
| Meal type | Dessert |
Ingredients
1 1/2 cup oat flour
1 scoop PEScience Snickerdoodle Protein (50% off using code CORINA50 at pescience.com)
1/2 teaspoon baking powder
1/2 teaspoon apple pie spice
1/2 teaspoon cinnamon
1/2 cup Vanilla MuscleEgg egg whites
3 heaped tablespoons unsweetened almond milk
1/2 teaspoon vanilla extract
2 tablespoons almond butter
30g chopped apples
Directions
Step 1
Preheat oven to 350 degrees and line a baking sheet with parchment paper.
Step 2
Combine all ingredients (except apples) in a small bowl and mix until smooth. Add apples and stir until evenly incorporated.
Step 3
Spoon batter evenly (12 portions) onto cookie sheet. Sprinkle with additional cinnamon and coconut sugar if desired and bake for 12-15 minutes.
Note
NUTRITIONAL INFORMATION (makes 12 cookies): calories- 68, protein- 5 g, carbs- 8 g, fat- 2 g (per cookie)