A couple of years ago, prior to my obsession with fitness, I used to make the most rich and decadent Mexican Hot Chocolate Cupcakes.  I'm not sure what prompted me to start making my regular chocolate cupcakes with the flavors (cinnamon and chile powder), but I guess I must have been feeling adventurous because I gave it a try and never looked back.   I honestly never thought that the words "chile" and "cupcake" and "chocolate" should/could go together but the mix works SO amazing together.  It was never really spicy, just a very subtle hint of extra flavor?   Hard to explain, but they were delicious nonetheless.  You take your first bite and don't notice the "spice", but then as you finish the bite, you start to feel a little warmth right at the very end.  You can tell there is something in there that makes it special, but you can't pin point exactly what it is.
A few weeks ago, I thought about those cupcakes after watching "Cupcake Wars" on Food Network and had a huge craving for some Mexican Hot Chocolate treats.  Since I was still at the end of cutting/dieting phase though, I knew I didn't have room to play with all that extra sugar and fat, so I set out to come up with a more macro friendly version that would still allow me to eat for the rest of the day… one of my old cupcakes would have voided out at least 2 meals worth of carbs and fat for an entire day.  They were definitely not a volume type of food and when dieting, its ALL about VOLUME eating.  I was up for the challenge though and knew I could come up with something equally delicious!
As it turns out, first attempt at the new recipe was a home run…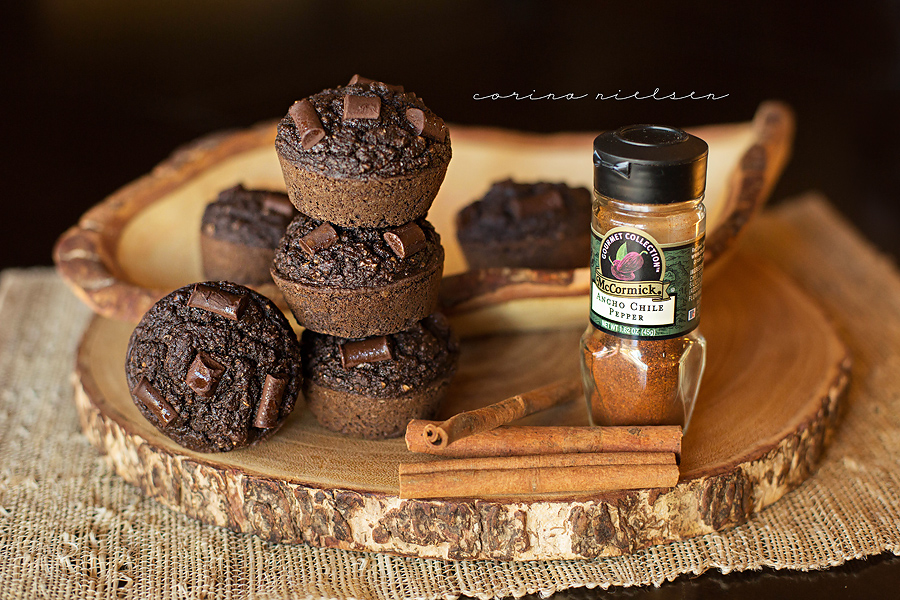 I was even able to add a little sugar free caramel to it for extra sweetness and flavor…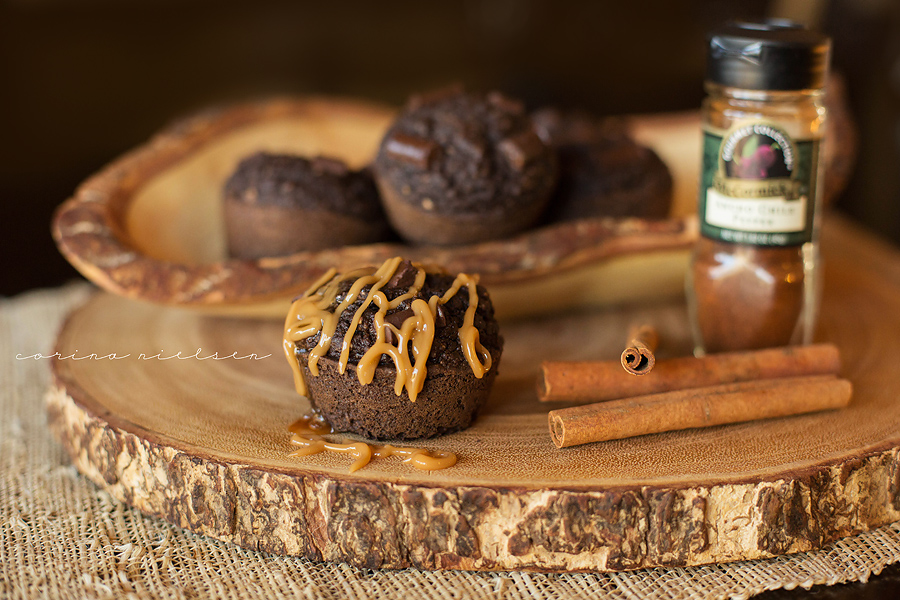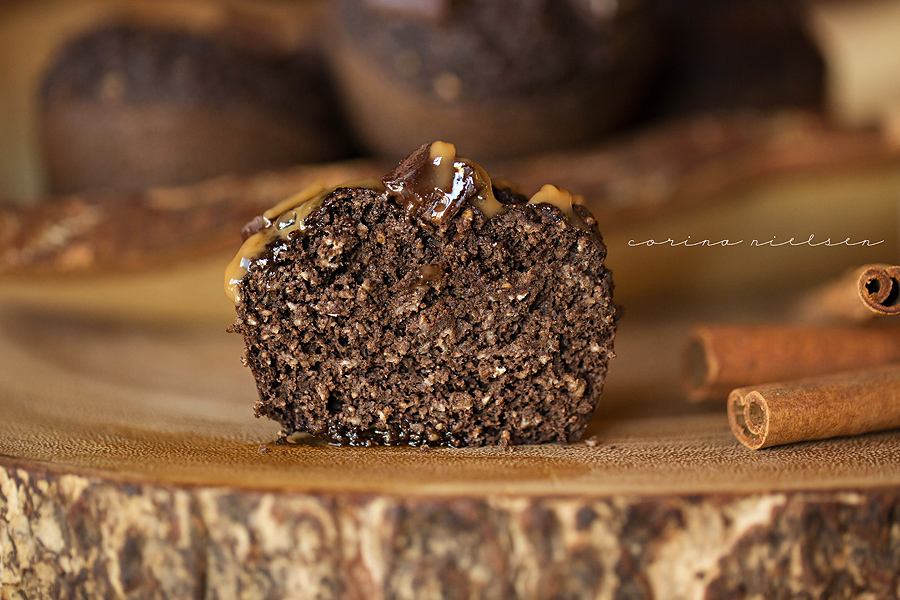 If you are looking for a way to spruce up a regular chocolate cupcake or muffin… this is your answer!!!  They pair amazing with a nice hot cup of coffee!
Mexican Hot Chocolate Caramel Muffins

Print recipe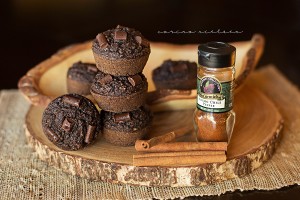 | | |
| --- | --- |
| Serves | 12 |
| Prep time | 5 minutes |
| Cook time | 20 minutes |
| Total time | 25 minutes |
| Meal type | Dessert |
Ingredients
3/4 cups oat flour
1/4 cup coconut flour
1 scoop Chocolate Truffle Trutein Protein
2 heaped tablespoons cacao powder
1 tablespoon Sugar Free instant pudding
1 teaspoon baking powder
1/2 teaspoon baking soda
1 teaspoon Ancho chile powder
1 teaspoon cinnamon
1/2 teaspoon salt
3/4 cups unsweetened almond milk
1 Large whole egg
1/4 cup Chocolate Caramel MuscleEgg egg whites
1 1/2 teaspoon vanilla extract
1/4 cup 0% Greek yogurt
1 tablespoon Sugar Leaf Stevia
60 drops Double Chocolate Sweet Leaf Stevia
1 tablespoon Enjoy Life Chocolate Chunks
Optional
2 tablespoons Sugar Free Caramel Topping
Directions
Step 1
Preheat oven to 350 degrees and coat a muffin pan (12) with non stick spray.
Step 2
Combine all ingredients (except chocolate chunks and optional caramel) in a medium sized bowl and mix until smooth and well incorporated.
Step 3
Divide batter evenly in muffin pan (3/4 full). Add a few chocolate chunk pieces on top of each muffin and bake 18-20 minutes.
Step 4
Remove from oven and let cool. Drizzle with sugar free caramel sauce if desired.
Note
NUTRITIONAL INFORMATION (makes 12 muffins): calories- 147, protein- 10 g, carbs- 21 g, fat- 4 g (per muffin)