Many have requested it so now I'm making it happen… simple, quick, and easy recipes using 5 ingredients or less!!!  Every now and then a girl needs a quick little fix because she simply doesn't have time to pull a long list of ingredients and/or equipment together.  The ideas I want to share will allow you to eat delicious food using minimal ingredients, have little to no prep work, and will be just as yummy and satisfying as more elaborate dishes & treats!
Today, I am kicking off my "Under 5" series with these strawberry meringues!  I made these sweet little treats last week and thought they were too fun & adorable to not share!  Such an easy and healthy goody to make for your kiddos, your Valentine, or even a special event.  These would look so cute packaged up in a little plastic bag then tied with some bakers twine or ribbon!  You could even make small gifts using inexpensive holiday boxes from your local craft store.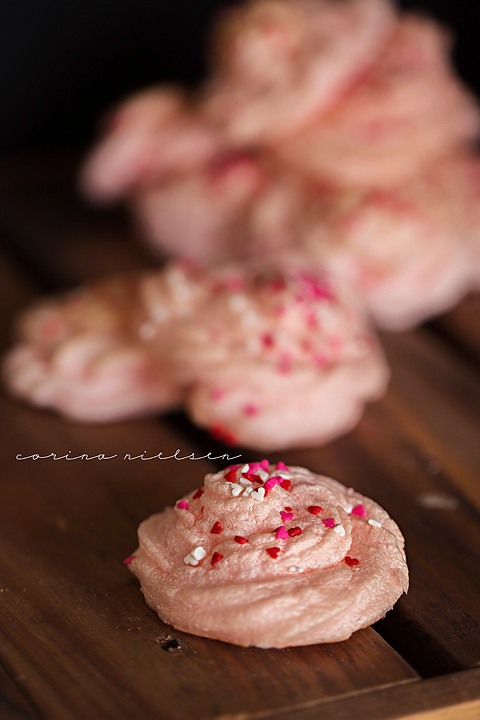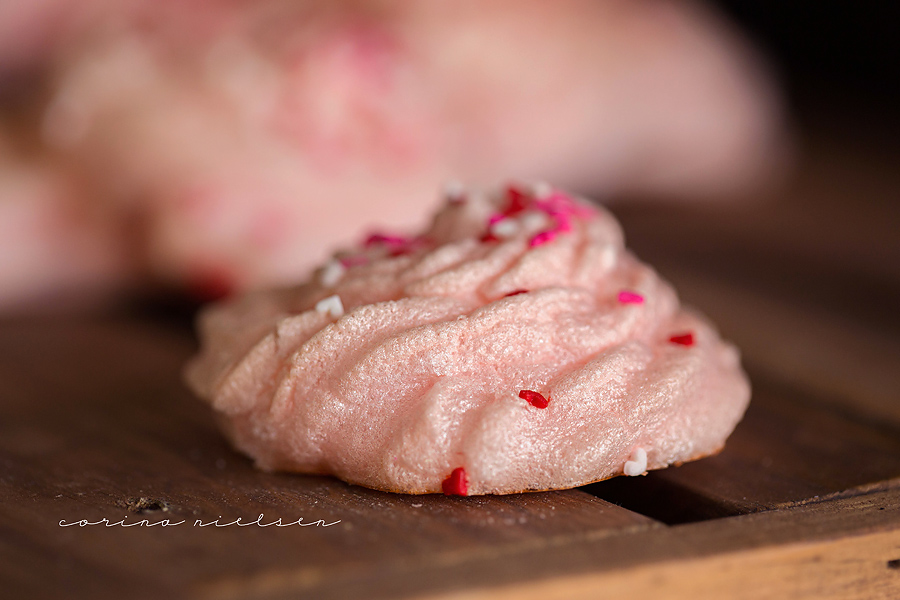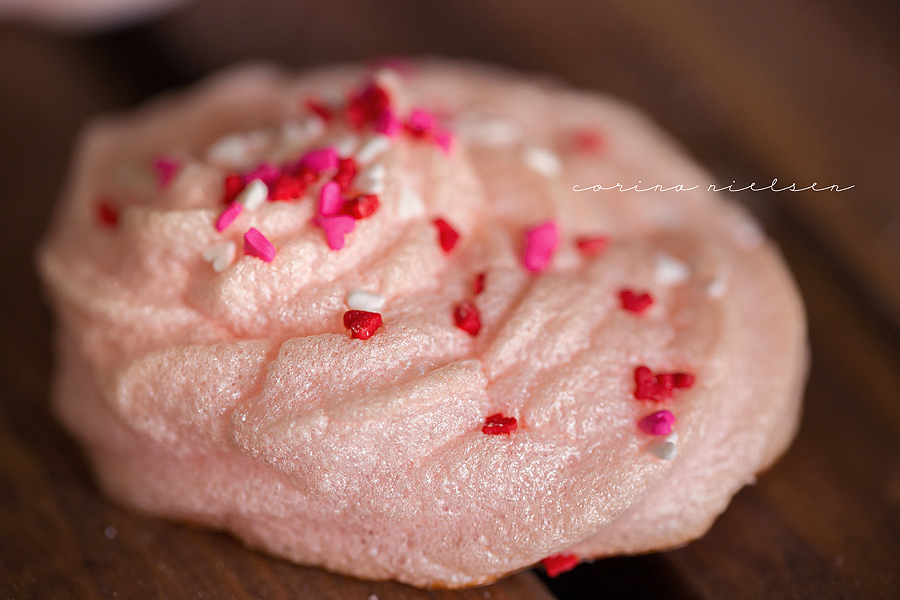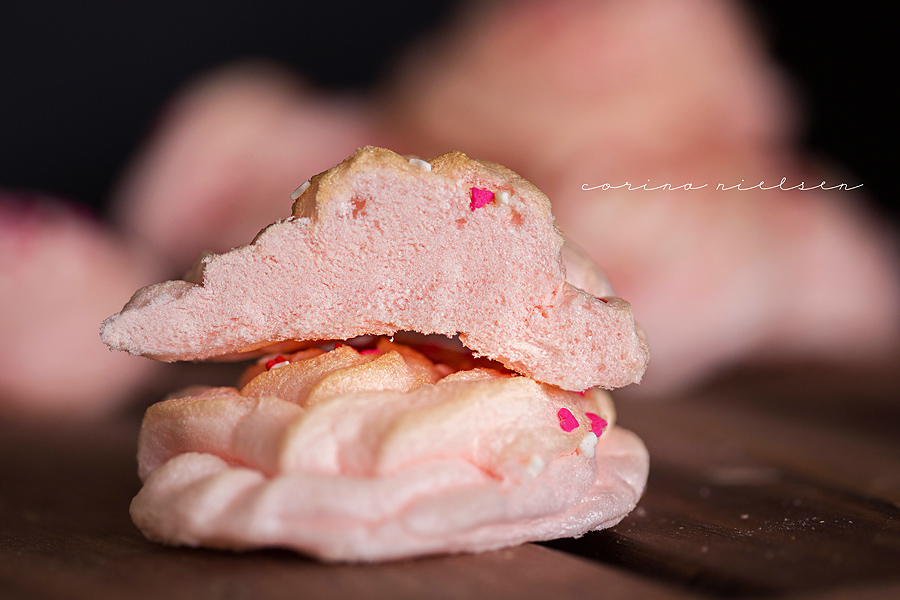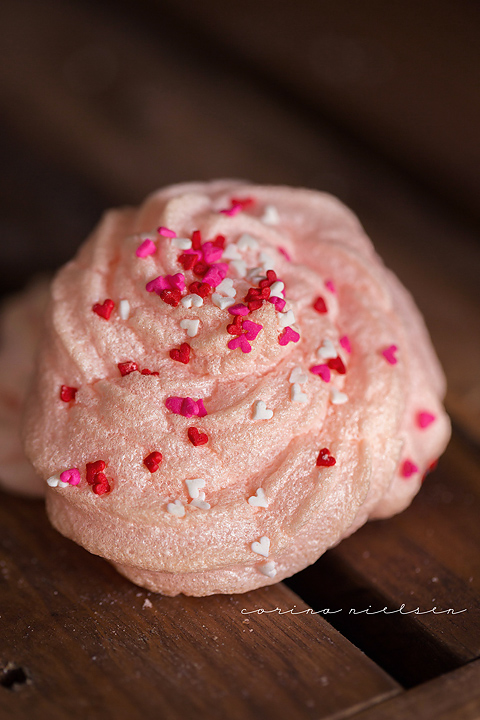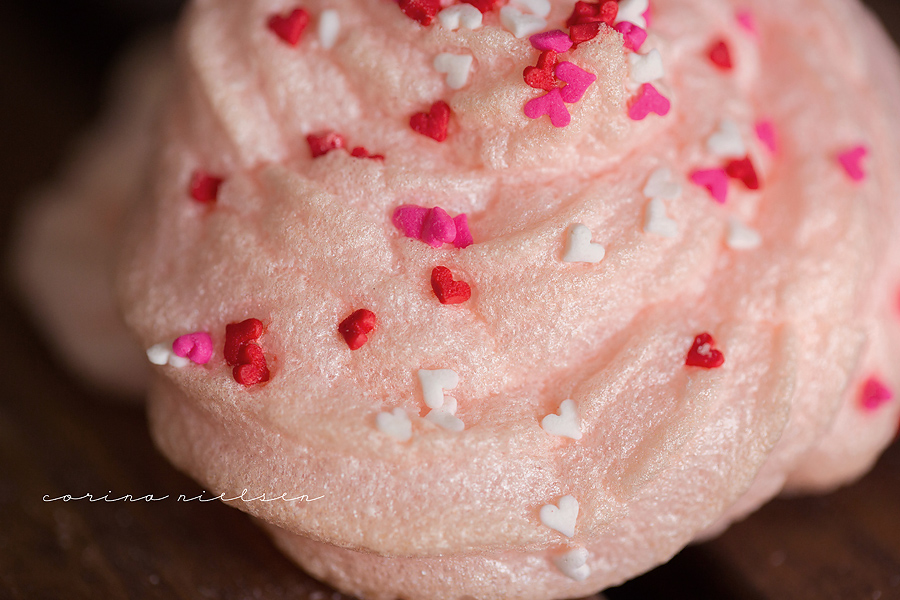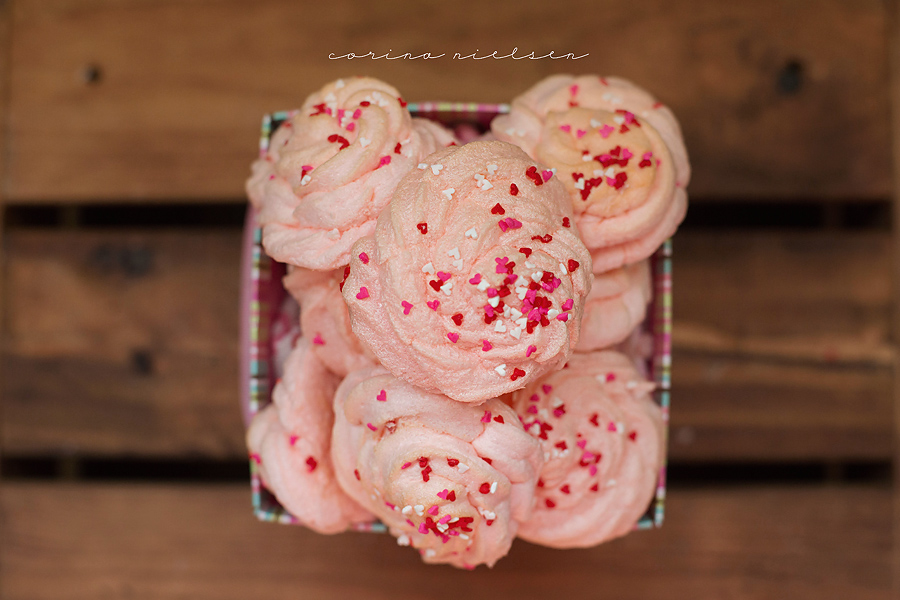 Strawberry Meringues

Print recipe
| | |
| --- | --- |
| Serves | 12 |
| Prep time | 5 minutes |
| Cook time | 30 minutes |
| Total time | 35 minutes |
| Meal type | Dessert |
Ingredients
1 cup Strawberry MuscleEgg egg whites
4-5 drops red food coloring or natural food dye ((I used a little bit of Pitaya Plus smoothie pack))
1/2 teaspoon cream of tartar
2 tablespoons Sugar Leaf Stevia
1 tablespoon sprinkles of choice
Directions
Step 1
Preheat oven to 275 degrees and line a baking sheet with a silpat or parchment paper.
Step 2
In a clean/dry bowl of an electric mixer, add egg whites and food coloring/dye. Using your whip attachment, beat egg whites until soft peaks form.
Step 3
With mixer on, SLOWLY add stevia and continue beating just until stiff peaks form.
Step 4
You can either simply spoon mixture into even mounds on silpat/parchment OR place mixture in a ziploc/pastry bag fitted with a large star tip and pipe mounds. Add sprinkles on top if desired.
Step 5
Place in oven and bake for 20-30 minutes until edges are completely set and stiff. Turn oven OFF and let meringues completely dry out for a few hours.
Note
NUTRITIONAL INFORMATION (makes 12 servings): calories- 12, carbs- 1 gram, fat- 0 grams, protein- 2 grams PER SERVING