I mean really, who doesn't absolutely LOVE a classic peanut butter & jelly sandwich?  There is something so comforting about the combination of flavors and textures in one of these glorious sandwiches!  I could easily have at least one a day for the rest of my life and feel totally complete.  To tell you the truth, it wast until I was an adult that I actually started eating them.  As a kid growing up with a Filipino mother, we did lots of meat & rice dishes for our meals which meant leftovers for school.  All of my friends were busy with their glorious PB&J's and I was stuck with rice… rice rice rice.  Always eating rice.  Honest to God, I would look at my friends eating sandwiches and feel completely envious.  Come to think of it, I don't even think we had peanut butter OR jelly in the house, ever.  So strange isn't it?!  Anyways, luckily my childhood rice for every meal days are behind me which means I have a lot of PB&J sandwiches to make up for!  Yes, I love my peanut butter and jelly sandwiches and eat them regularly now.  I don't get tired of them and I certainly crave them (definitely more than I do rice hahaha)!
However… every now and then, why just stop at having a sandwich?  Sometimes it's nice to revamp a classic and turn the same flavors into something "different" but still kind of the same!
That's exactly what I did with these hearty breakfast bars!  I say "breakfast" but honestly, I could eat them anytime of the day (or night).  In the morning, they would pair great alongside a nice simple omelet or even with just a simple cup of coffee.  Can you picture it in your head?  A nice big piece of this, fresh brewed steaming coffee, complete silence except for maybe some soft music playing in the background, the morning paper (OK, well I don't read the paper so I would probably be scrolling through Pinterest, my Facebook, or my Instagram feed LOL but you get the picture I'm creating here)!  They are a great option for a pre workout snack because you can eat it on the go if you need to and it won't be too filling where you feel weighed down training, but have just enough energy to get you through a workout!  At night?  Oh at night…. slice a piece for yourself, put it in the microwave for 15 seconds, then top it with some vanilla bean ice cream… oh my word.  Heaven!!!  A peanut butter and jelly "sandwich" WITH ice cream?  Why didn't I think of that option before when I made these???  Guess that means another batch is in order now!!!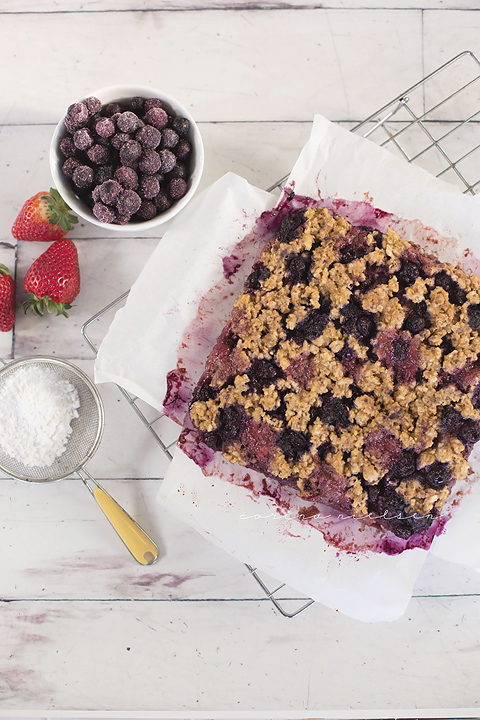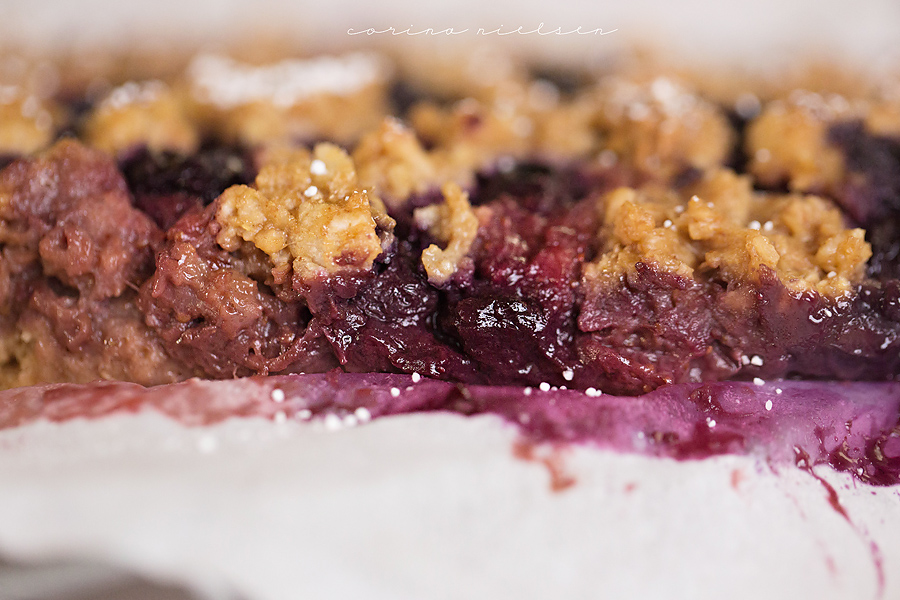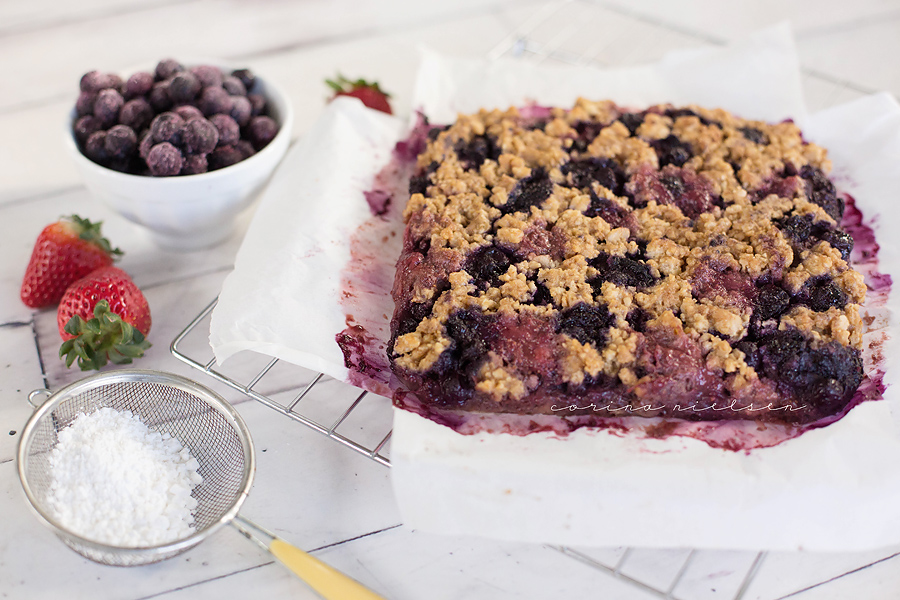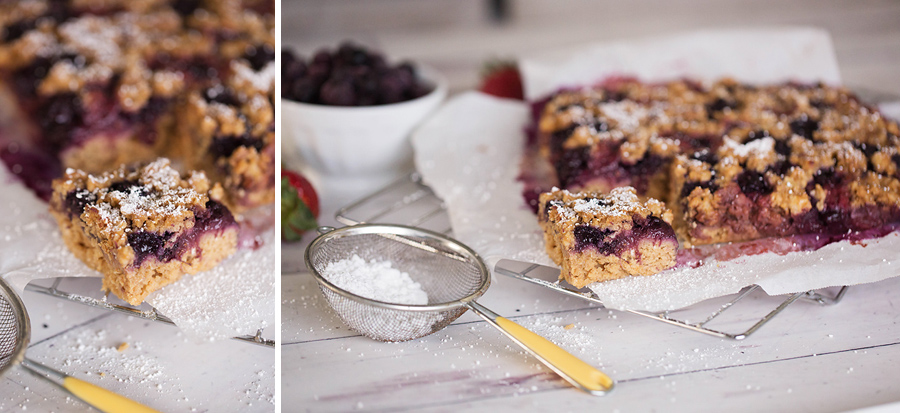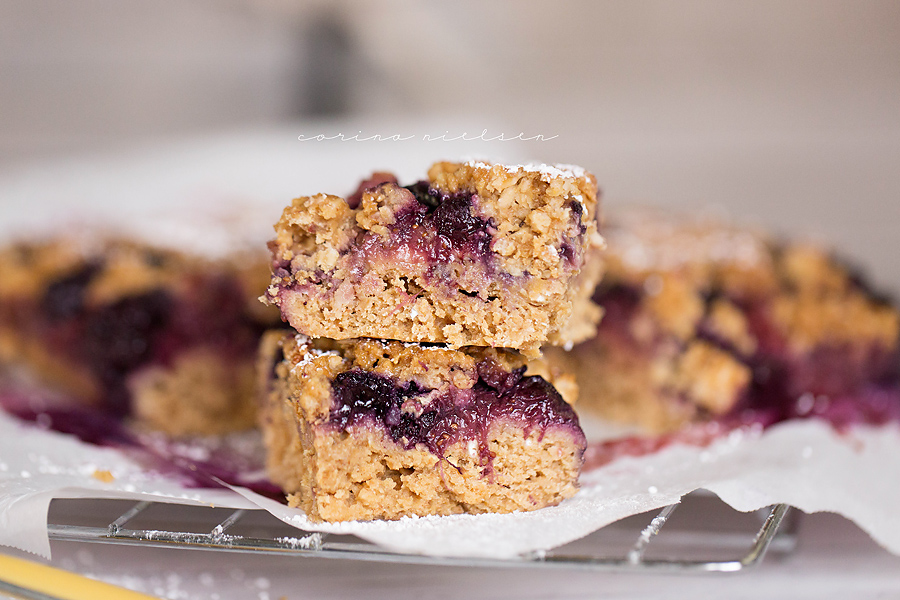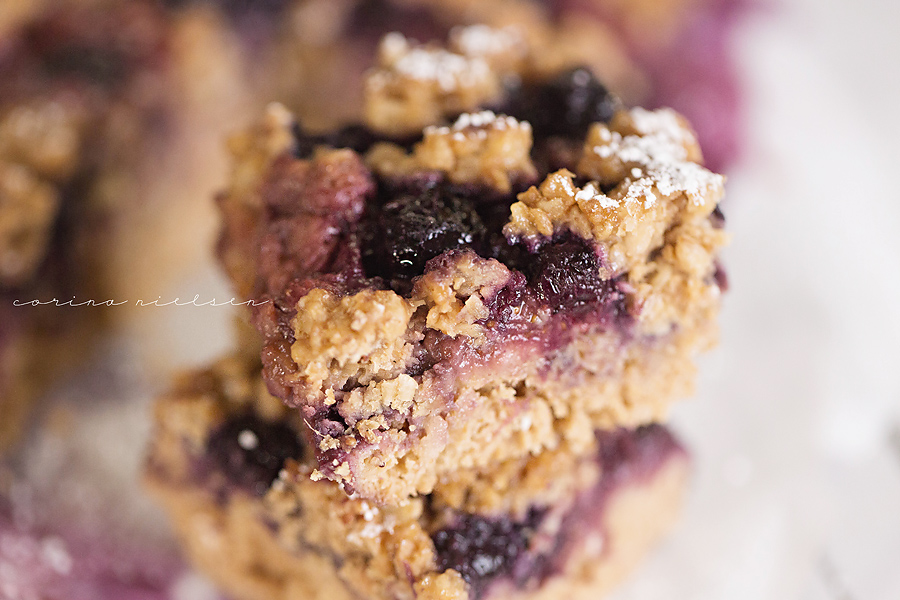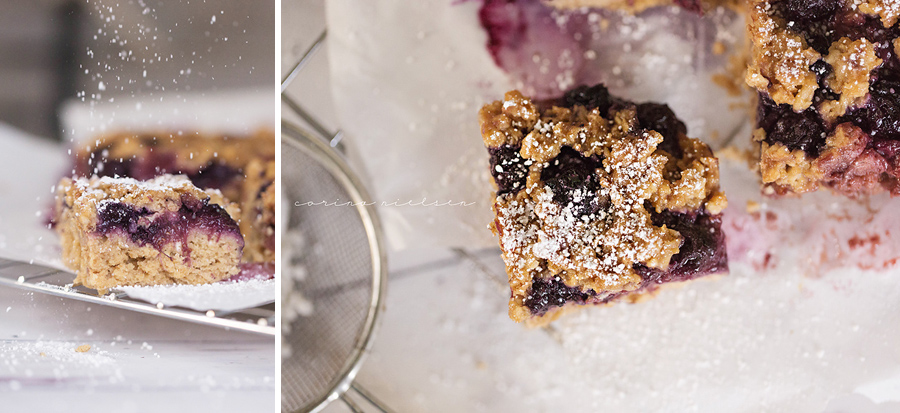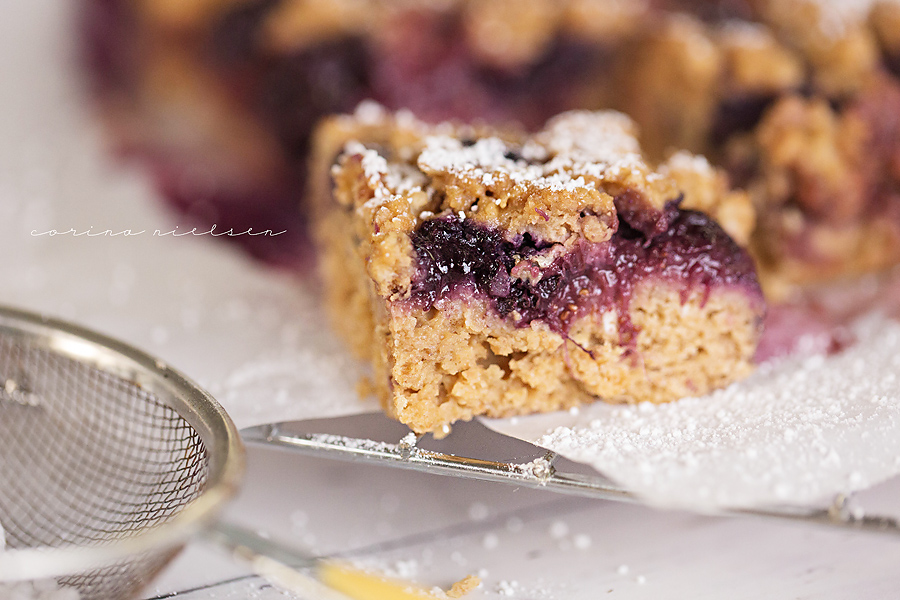 Peanut Butter & Jelly Crumble Bars

Print recipe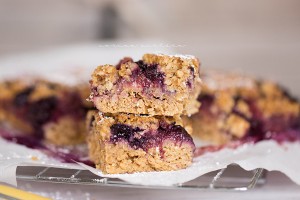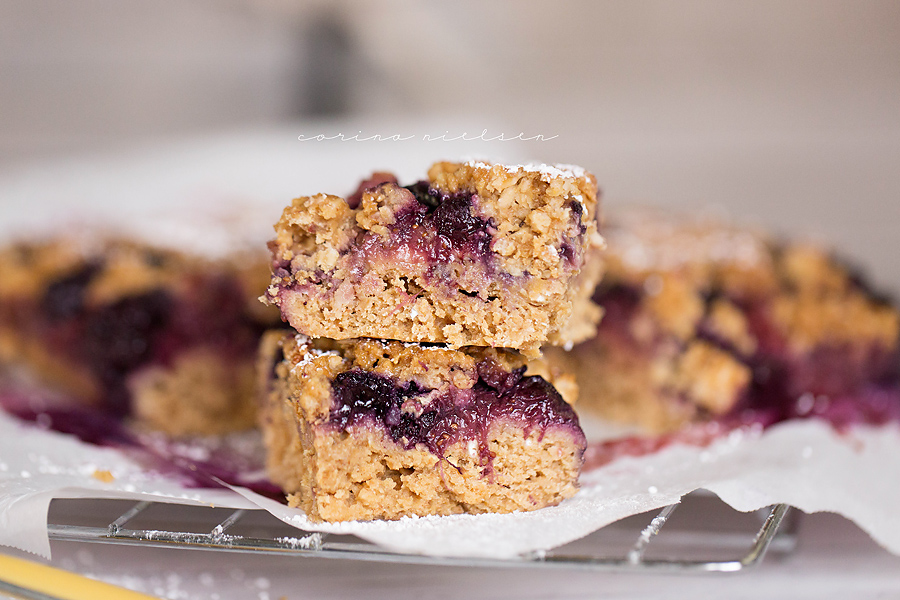 | | |
| --- | --- |
| Serves | 9 |
| Prep time | 10 minutes |
| Cook time | 25 minutes |
| Total time | 35 minutes |
| Meal type | Breakfast, Dessert |
Ingredients
1 cup Kodiak Cakes Power Mix
1/2 cup quick oats
1/2 cup Sweet Leaf Stevia
1/3 cup Jamie Eason's powdered peanut butter
1/4 cup almond milk
1/4 cup unsweetened apple sauce
1 Large whole egg
1/4 cup Strawberry MuscleEgg egg whites (www.muscleegg.com)
2 teaspoons vanilla extract
3/4 cups blueberries (I used frozen)
1 cup fresh strawberries
1/4 cup Nuts n' More peanut butter (www.nuts-n-more.com/)
1 cup Kodiak Cakes Wild Blueberry Flax Granola
1 Peanut Butter & Jelly Quest Bar (broken into small pieces)
3 tablespoons Sweet Leaf Stevia
Directions
Step 1
Preheat oven to 350 degrees and coat a 9x9 pan with non stick spray (or line with parchment paper). In a small bowl, mix berries and stevia together. Set aside.
Step 2
Prepare dough by adding Kodiak mix, oats, powdered peanut butter, stevia, applesauce, egg, egg whites, vanilla, and milk to a large bowl. Mix until well combined.
Step 3
Divide dough and press 1/2 of mixture into the bottom of prepared pan. Using your hands, add granola, Quest pieces, and peanut butter to remaining dough (in bowl) and work mixture into a crumble like topping.
Step 4
Place berry mixture on top of flattened dough in pan, then sprinkle with crumbled topping. You can sprinkle with additional stevia or sweetener if desired.
Step 5
Bake for 20-22 minutes until bars and topping are set.
Note
NUTRITIONAL INFORMATION (makes 9 bars): calories- 172, fat- 5 grams, carbs- 24 grams/6 grams fiber, protein- 10 grams PER BAR