Ice cream sandwiches are one of those childhood classics that will not ever get old for me.  I remember when the ice cream truck would come around as a kid and while most of my friends were going for the huge flavored popsicles in the Summer time, I was asking for the good old faithful ice cream sandwich.  Then even as an adult, anytime my would take a trip a theme park type place, my go to snacks are a Churro (that's a MUST) AND the chocolate chip ice cream sandwiches.  There is just something about that super soft chocolate chip cookie (or any type of cookie for that matter) and the creamy ice cream melting all over the place that gets me every single time!  I especially love it if I refrain from eating them for about 10-15 minutes and they get all soft and extra messy.  Cookies, ice cream.  Yeah, it's a classic!
Since my family hasn't done a theme park or zoo trip in a few months and I was itching for one of these tasty treats, I figured I might as well make my own. Most of the time I would make a fresh batch of cookies but recently I tried a different kind of "no bake" ice cream sandwich that only took a handful of ingredients, was so simply even my 9 year old daughter could have done it herself (which I will definitely have her do on her own next time), and obviously didn't need an oven!  My kids and husband went CRAZY over these!  The whole batch was gone in 2 days!!!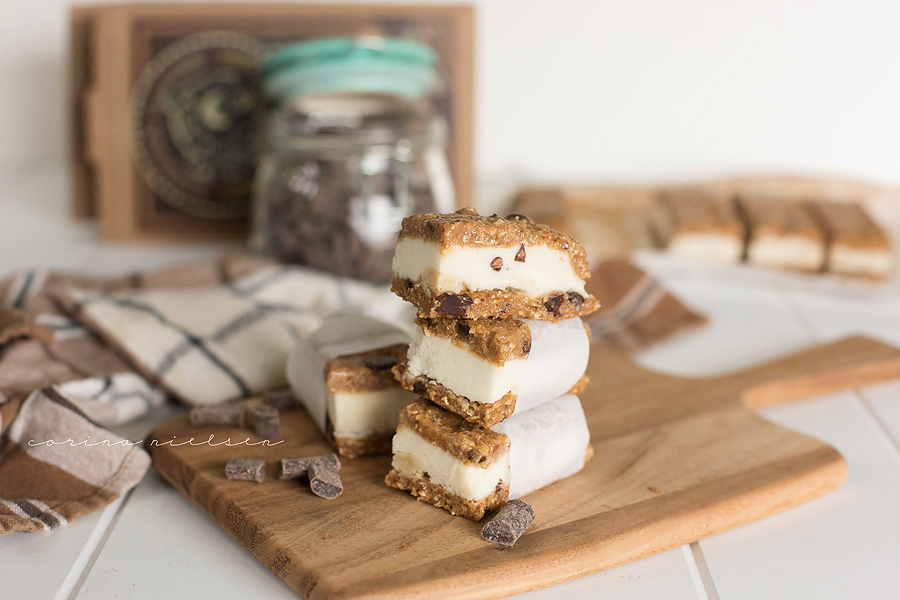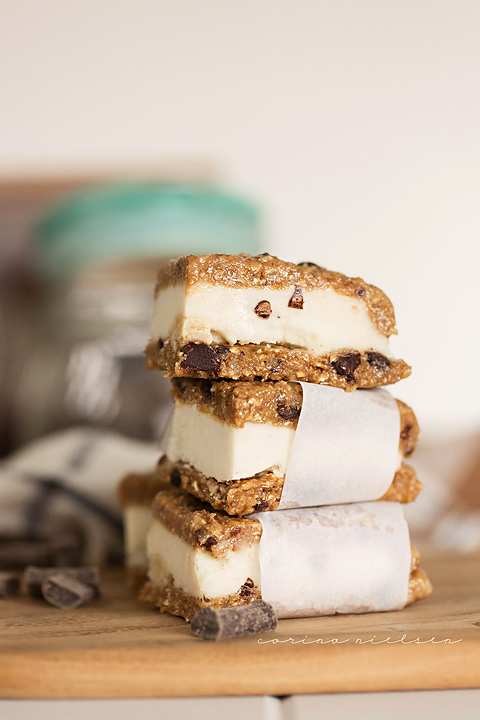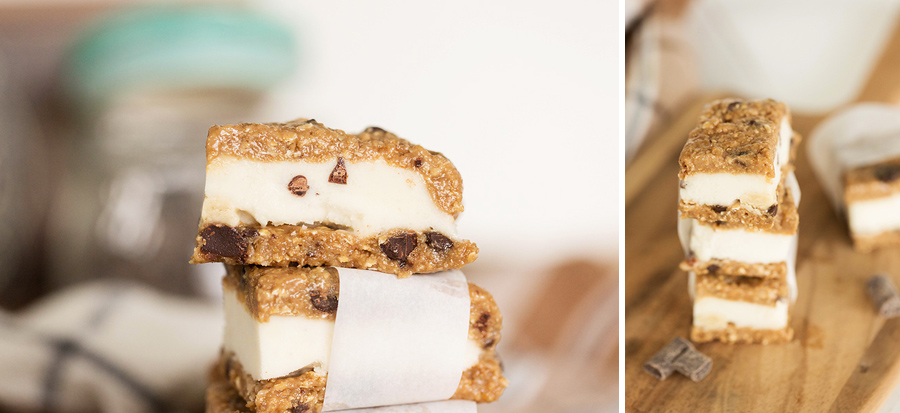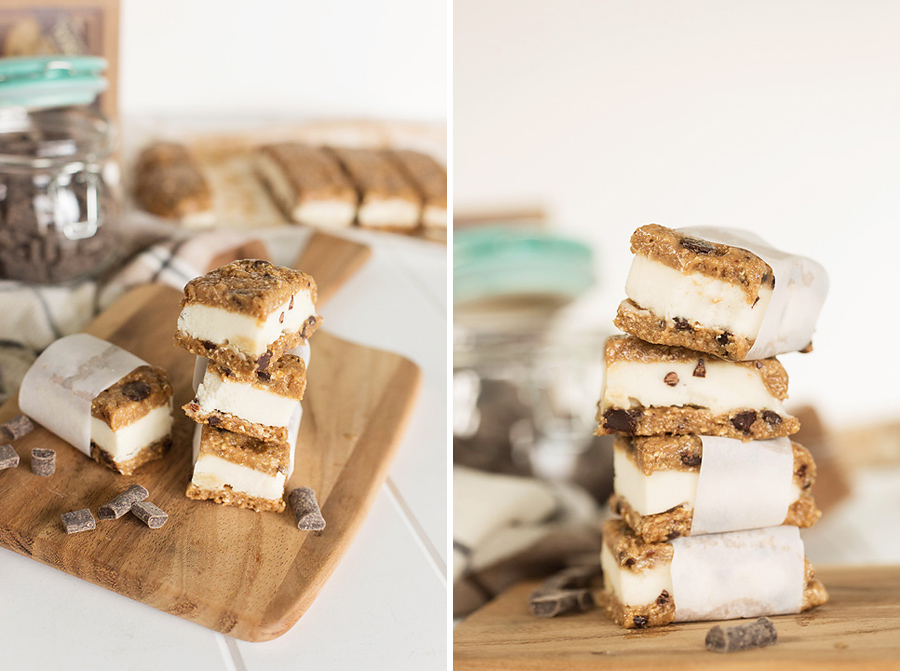 The Kodiak Cakes "Dessert Mixes" are ridiculously good.  Dark chocolate, 100% whole grain, and all natural ingredients… these are not your standard "boxed mixes" my friends!  Big Bear Country cookies paired with a little rich extra chocolatey goodness and protein from the MuscleEgg?  Pure heaven!!!!  AND if that wasn't good enough, Arctic Zero hit a home run with their new "Chunky Pints"… the "Cookie Dough Chip" literally has big chunks of cookie dough mixed right in.  Look at that chunk!  Really, look at it.
Cookie dough on cookie dough action is my kinda action…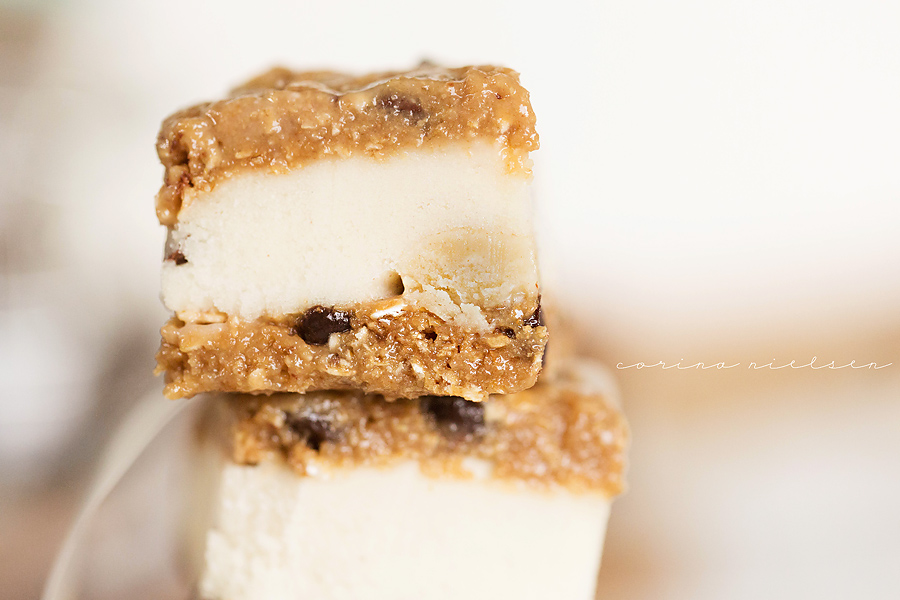 And yeah, um, not just cookie dough pieces in the ice cream… also has chocolate chips!!!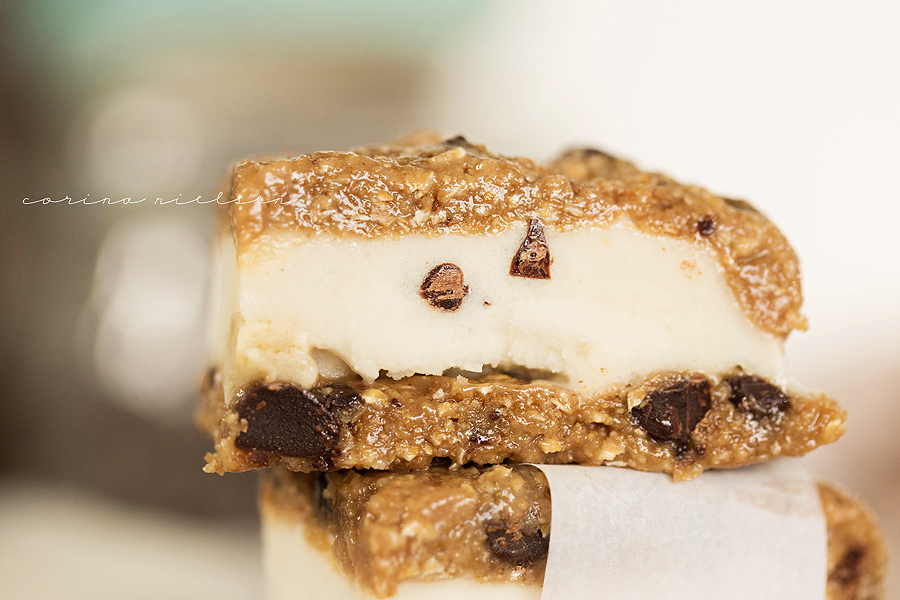 Again, I usually refrain from having ice cream sandwiches until my family takes a special trip somewhere but after making these guys?  Nope, these will be made again very very soon.  And like I said earlier, because they were so simple and required no oven, they will be made by my daughter!  I can sit back and just count down the minutes until the frozen treats are ready for me!!!  I think I may even just throw the ice cream sandwich in a bowl next time, wait until everything is basically mush and eat it just like that!
Yup, thats exactly what I intend on doing now that I think of it!!!
Cookie Dough Ice Cream Sandwiches

Print recipe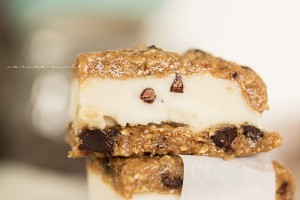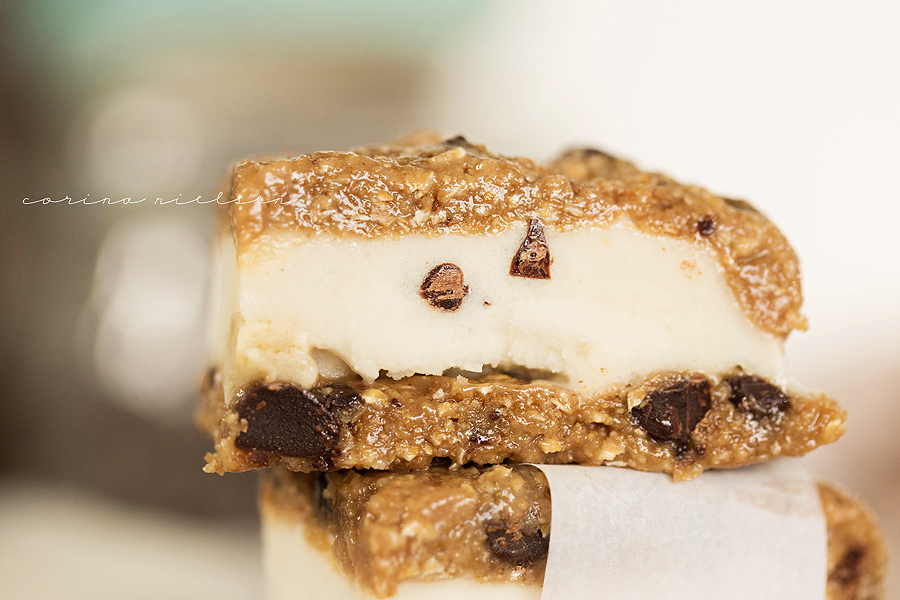 Ingredients
18oz Kodiak Cakes (www.kodiakcakes.com)
3 tablespoons softened reduced fat butter
1/4 cup Chocolate MuscleEgg egg whites (www.muscleegg.com)
1 pint Arctic Zero (www.arcticzero.com)
Directions
Step 1
Line a large loaf pan using 2 long sheets of parchment paper or plastic wrap (fit one going in one direction to line bottom and sides and the other piece going the opposite direction on bottom and sides).
Step 2
In a large bowl, combine Kodiak cookie mix, softened butter, and egg whites. Mix until ingredients are well incorporated. Press 1/2 of cookie dough evenly into the bottom of the parchment lined dish. Place in freezer for 10-15 minutes until slightly set. Meanwhile, remove Arctic ice cream from freezer and let thaw/temper.
Step 3
Once first layer of cookie dough is slightly firm, remove from freezer and lift out of the pan using the parchment paper as "handles". Place Arctic ice cream on top of cookie dough and smooth until even. Refreeze for 15-20 minutes. Once set, remove from freezer again and place remaining cookie dough batter on top of ice cream layer. Freeze for 2-3 hours or over night. Slice and serve when ready.
Note
NUTRITIONAL INFORMATION (makes 9 bars): calories 278, fat- 6 g, carbs- 50 g, protein- 6 g PER BAR