When I started pinning Fall & Winter outfit inspiration last month, I had seen lots of adorable looks with the ever so popular "Hunter" red rain boot.  At the time, I had no idea how much they cost. I mean, they are rain boots after all.  They can't be more than $50 right?  Nope, I was wrong.  Now some people may not have a problem paying $130+ for rain boots ($150 at Nordstrom), but this girl is far too frugal for that craziness (and by frugal, I mean cheap).    However, the more cute outfits I saw with these rain boots, the more I had to have them.  I'm the kind of person who is rather compulsive in that respect.  I get an itch and I have to scratch it somehow, someway.  I mean really though.  Look at how cute: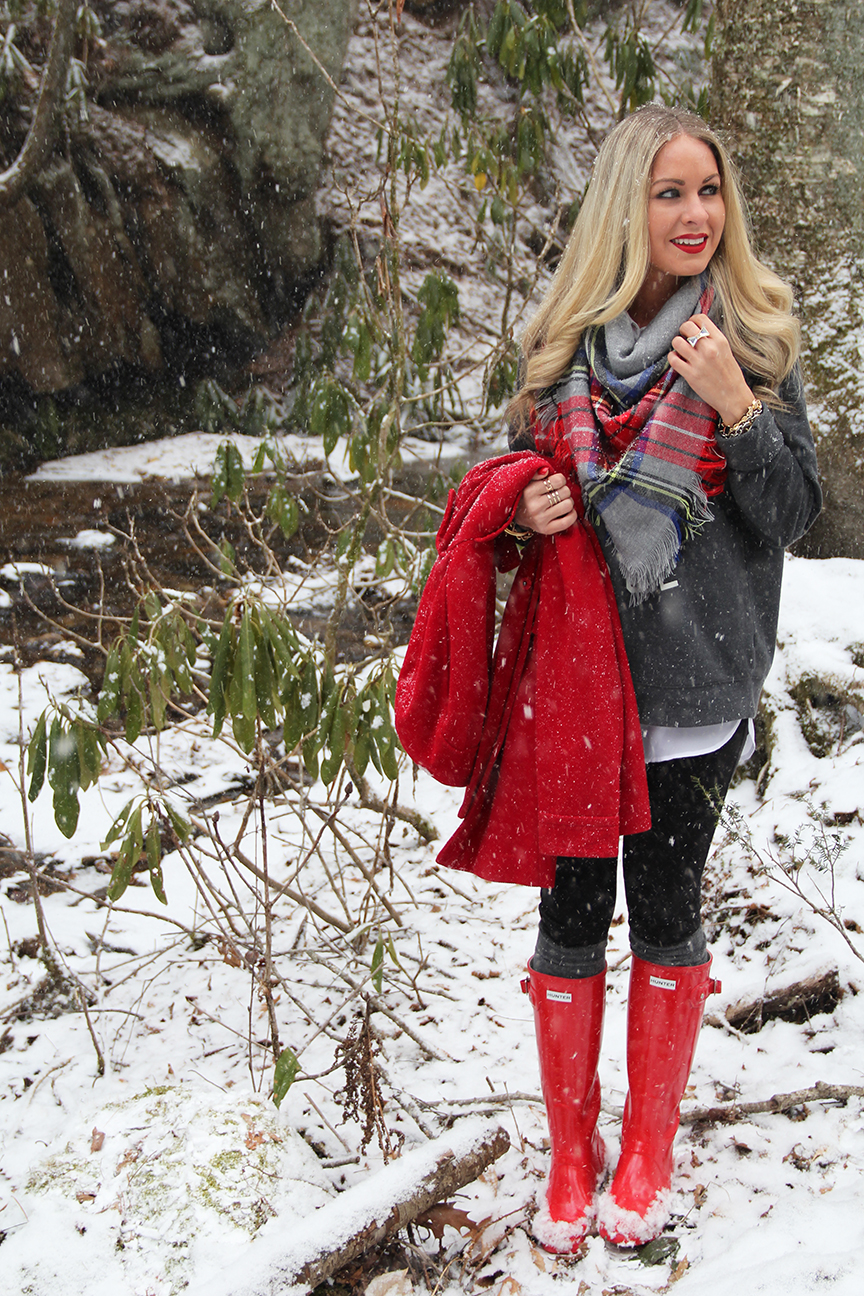 Image Source: courtinsession.com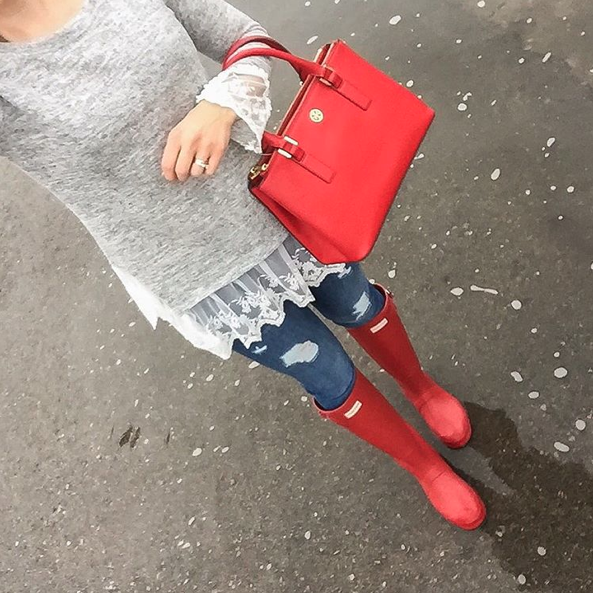 Image Source: www.instagram.com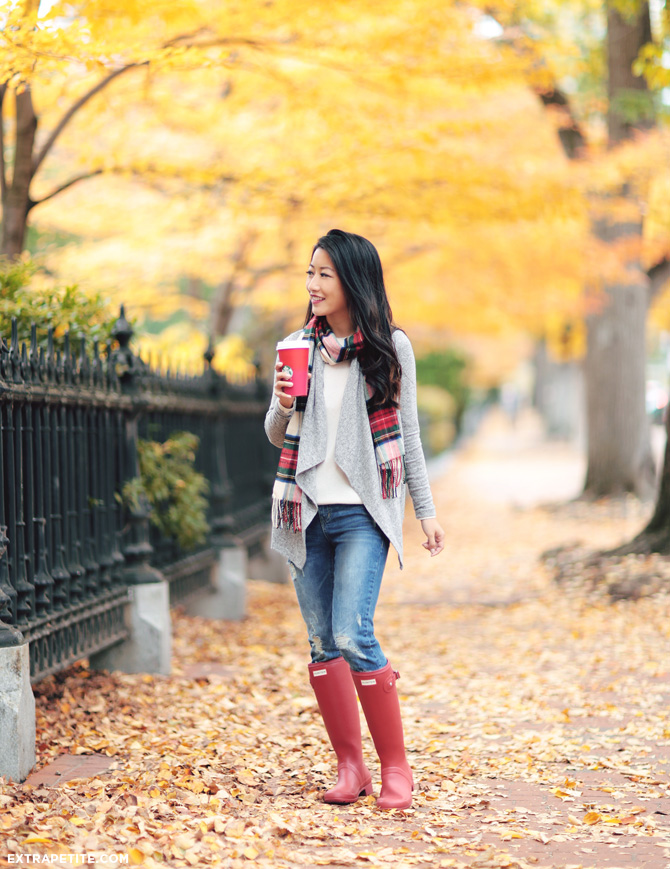 Image Source: www.extrapetite.com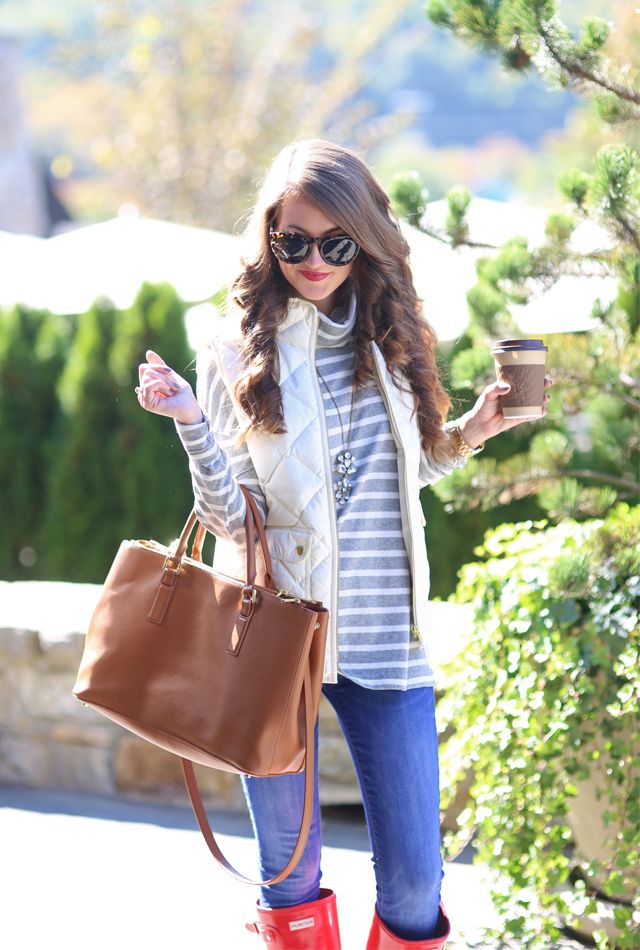 Image Source: www.bloglovin.com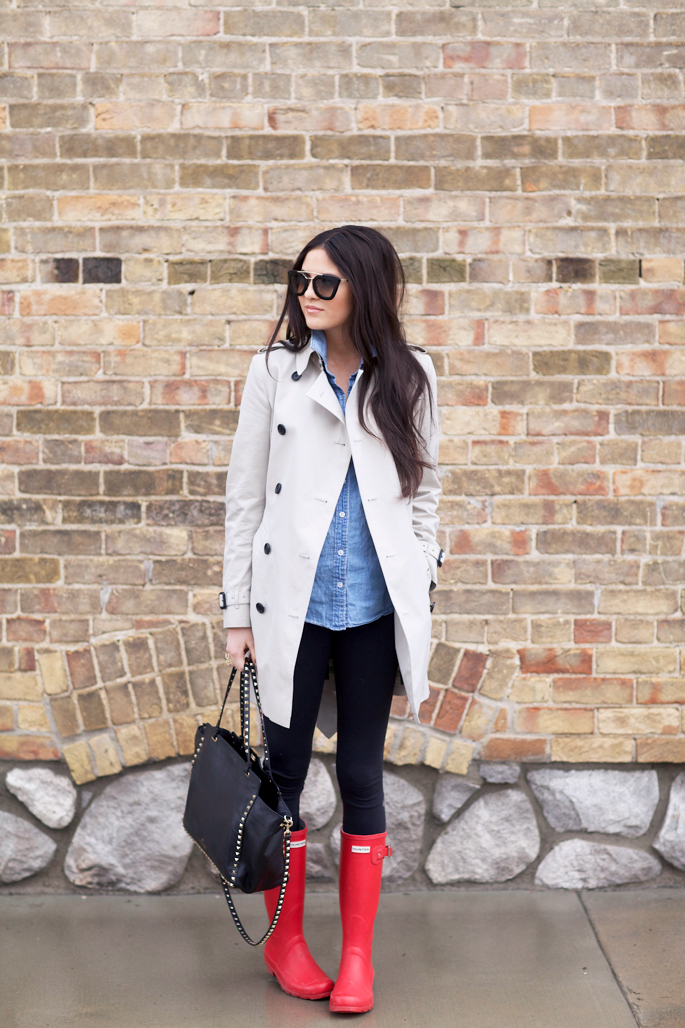 Image Source: www.pinkpeonies.com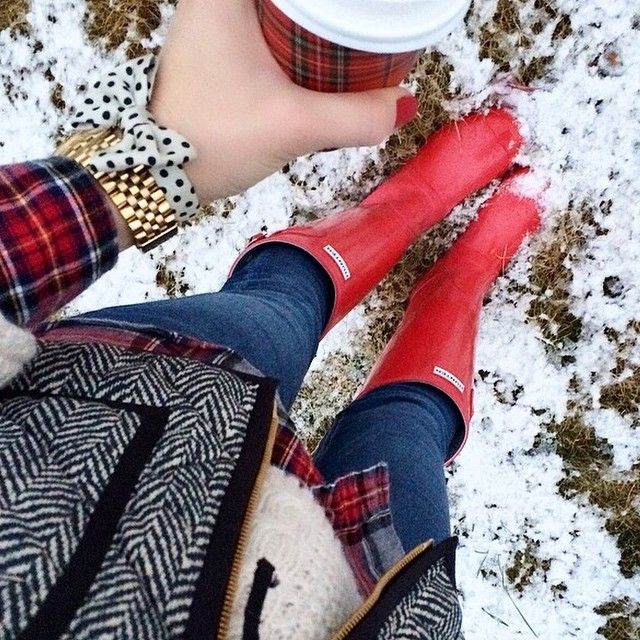 Image Source: www.pinterest.com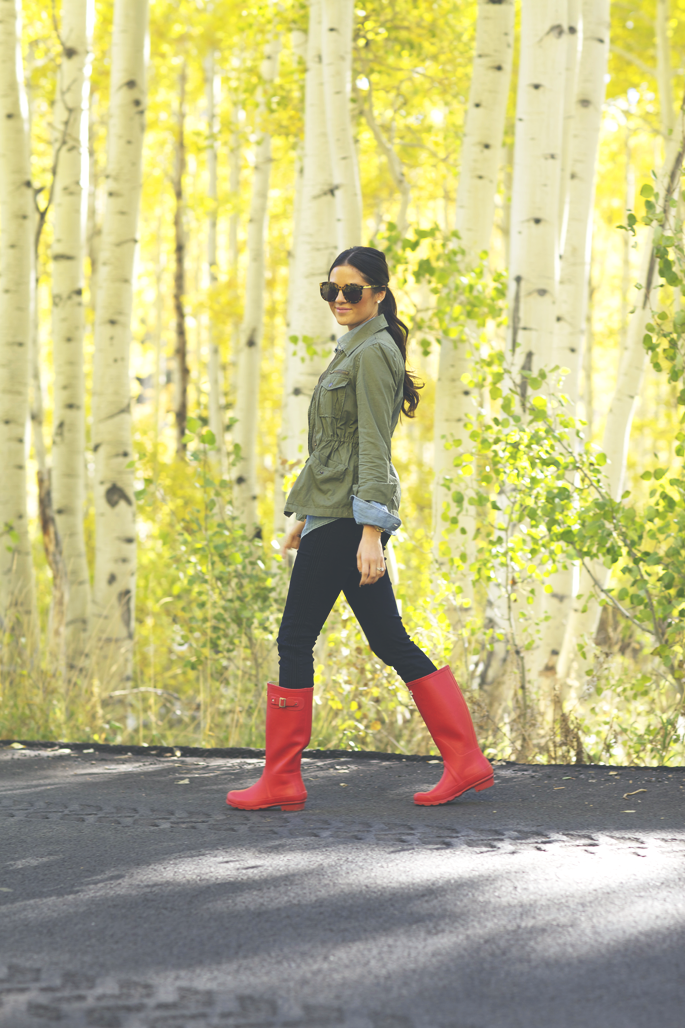 Image Source: www.pink peonies.com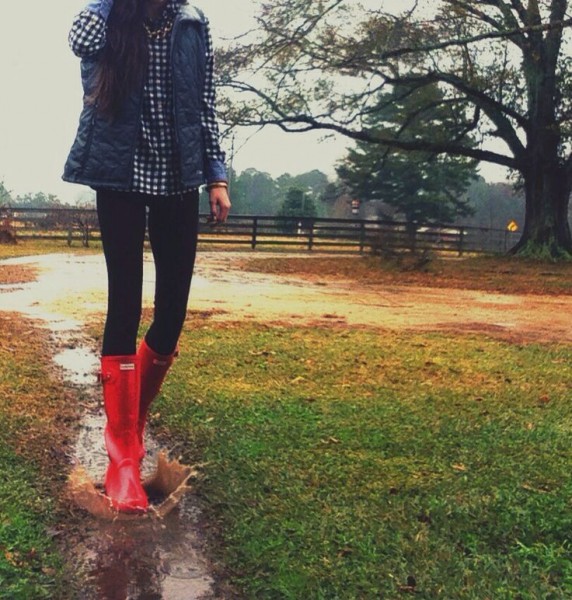 Image Source: www.lovingshoes.livejournal.com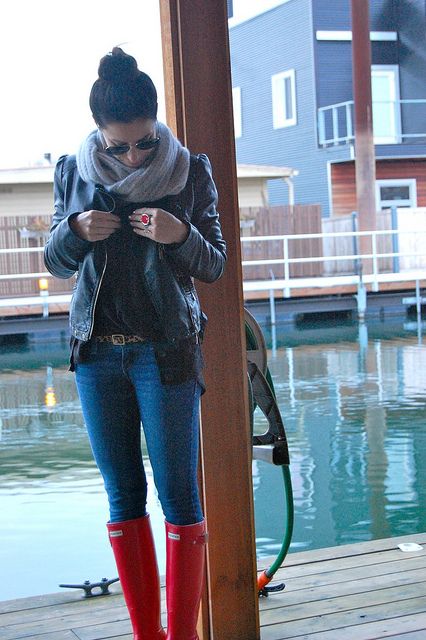 Image Source: www.pinterest.com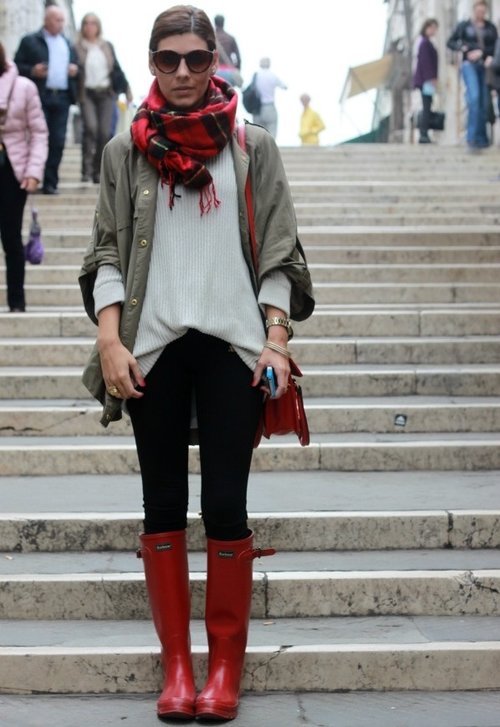 Image Source: www.topdreamer.com
Pretty freaking adorable huh?  I ended up giving in and putting the Hunter boots in my Amazon cart, BUT before I finalized my order I started to think there had to be another company who sold a basic red rain boot right?  Granted, I wouldn't get the cute, highly sought after "Hunter" label, but again… I'm not that kind of girl.  Label chaser, I am not.  I shop for comfort, style, and price.  So after a basic search, these are the ones that I liked the best (good reviews and similar matte finish I liked) :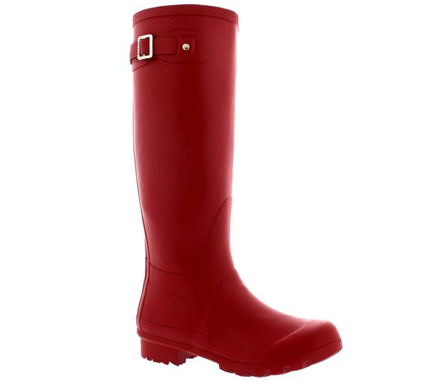 Without any hesitation this time, I added them to my cart (based on reviews I ordered a size up), checked out with my Prime account (if you don't have one, get it… now, not sure how I lived without one for so long), and two days later my boots arrived…
Even though they are are fairly 'basic', meaning just red rubber boots, I still wasn't sure they would compare to the Hunter brand.  Would the quality be even close to good? Would the color shown be the actual color in real life?  Would they fit properly? Truly, this is the main reason why I hate shopping for shoes and clothes online… no chance of trying things on and then the hassle of returns if stuff doesn't fit right.  All fears were put to rest the moment I opened my package!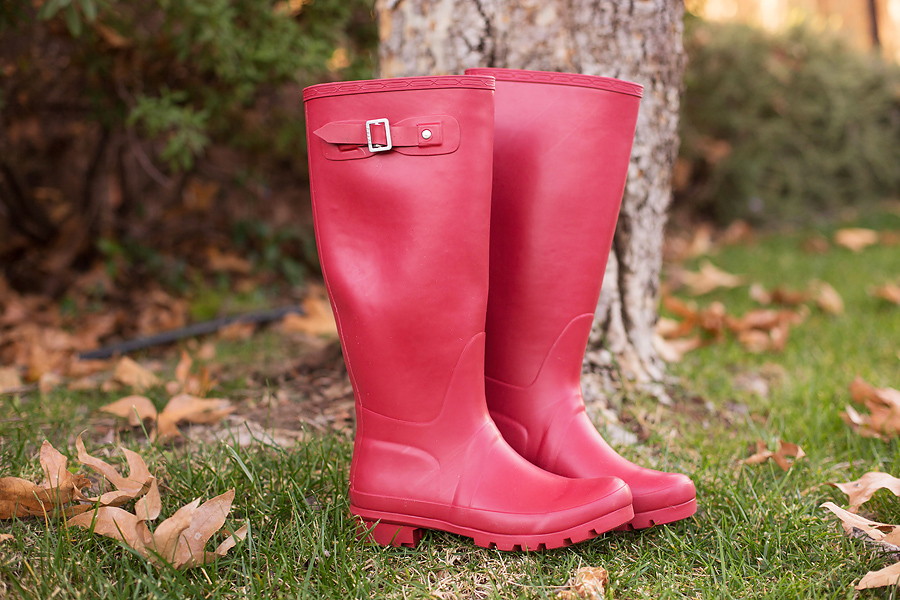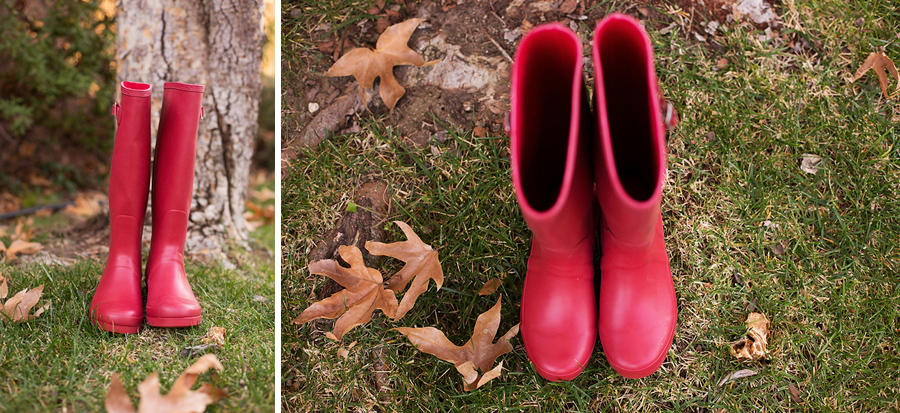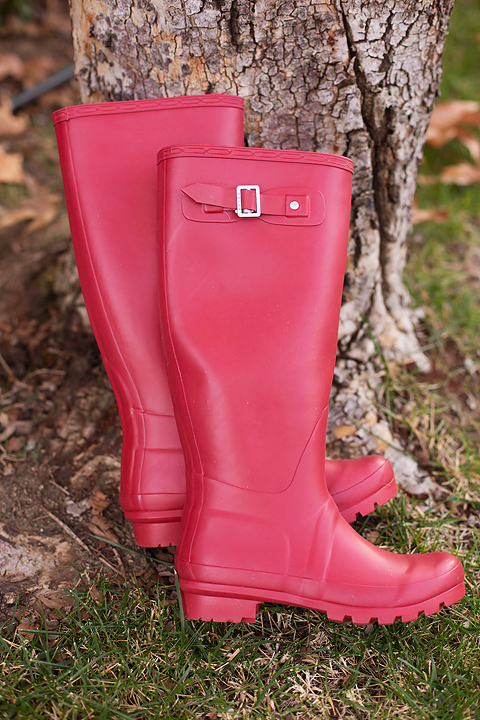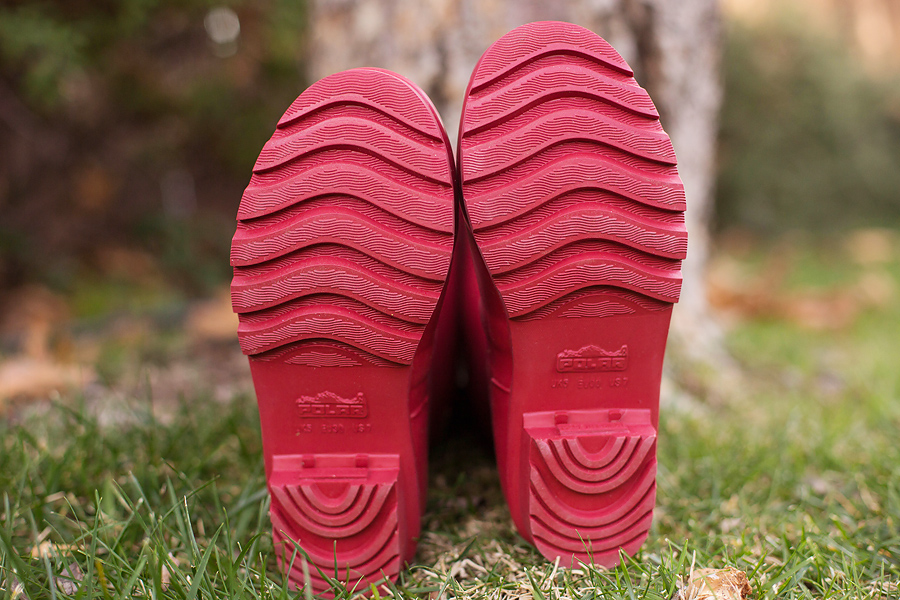 Fortunately, these boots not only met my expectations, they EXCEEDED them!  Color was even better than what Amazon showed (matte, JUST like Hunter) and perfectly red, fit was great (personally I think I could have gotten away with the size 6, but size 7 will allow for a nice comfy sock), and that price though… $39?  Just stop.  They may not have the cute white Hunter label front and center, but who cares?  Not me anyways and I'm the one wearing them!
 I couldn't wait to get these bad boys on!  First of many (many) red rain boot outfits was a success!  Here I paired the boots with my Striped 'Briar Raglan Knit Top' from my first Stitch Fix shipment (SO comfy and cozy), jeans from American Eagle, and cargo jacket from Lucky Brand!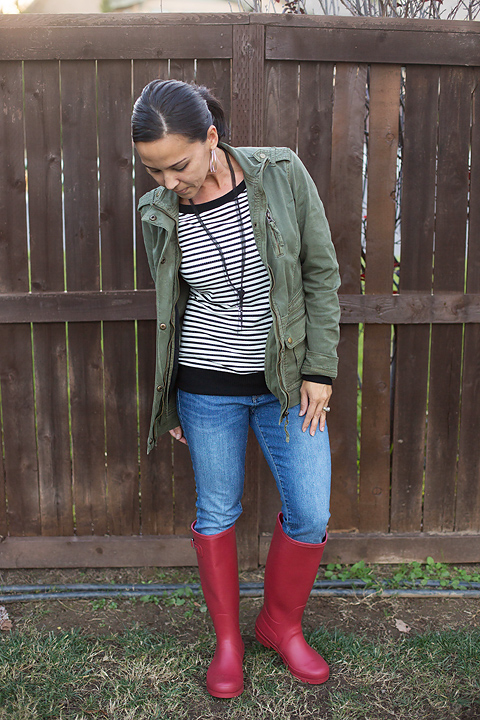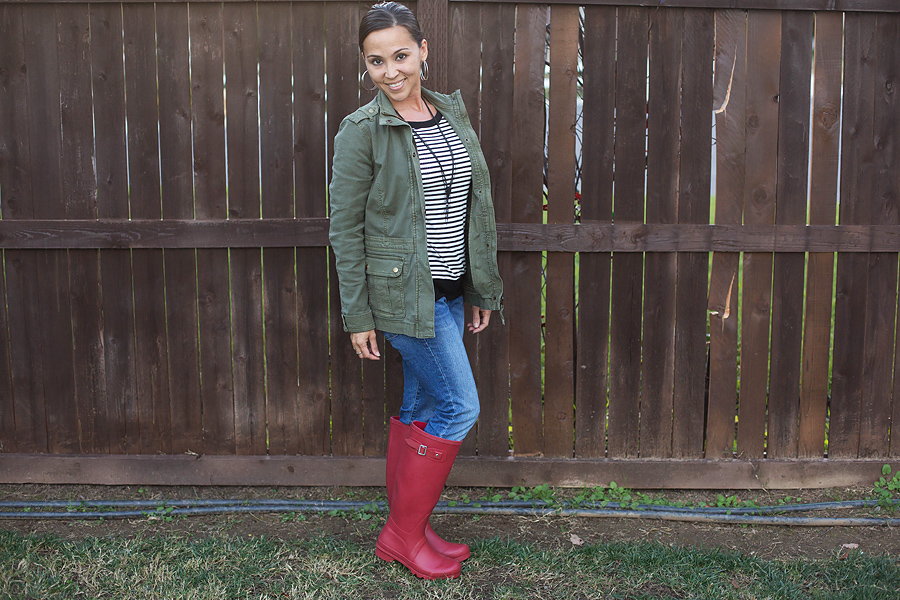 I think I'm hooked and may need to move to Washington so I can get more use out of these red rain boots!!!  San Diego is supposed to get hit with lots of rain this Winter, I will be crossing my fingers for El Nino to allow me plenty of rain boot weather!  However, regardless of the rain fall I get here, you can count on seeing these adorable guys again soon…