Whether you are a sports enthusiast, fitness fanatic, or just a shopaholic ® Dick's Sporting Goods has something for EVERYONE and a $50 gift card is up for grabs this week for YOU to shop!!!  Take a look at our own family shopping at ® Dick's Sporting Goods!
I've always had a passion for fitness and all things 'active' so it stands to reason why I would LOVE ® Dick's Sporting Goods.  Regardless of the sport you play, type of exercise you do, or your taste in clothing, I can guarantee that ® Dick's has something of interest for anyone & everyone.  Luckily for me, my family shares my appreciation for sports and being outdoors so whenever it comes time to shop for a few things… NOBODY ever has a problem tagging along with me!  Unlike other trips I take to ® Dick's for specific purposes, this time I couldn't think of anything I 'needed' per se BUT I knew we wouldn't leave empty handed!
With our annual family trip to Hawaii quickly approaching (June can't come soon enough), I made a bee line for the bathing suits!  Now, I've spent loads of money on bathing suits over the years, mostly on inexpensive/poor quality ones, but I gotta say… the suits I have loved the most were the pricier 'name brand' ones.  They tend to fit better, are more comfortable, they last forever, and certain brands ALWAYS have adorable prints & cuts.  Roxy (fave), Volcom, and Hurley seem to fit my body a bit better than any other brands.  Luckily, I knew ® Dick's options would not disappoint me!
So. Many. Choices. Hubby-Kid… I'll be here awhile.  Go fend for yourself.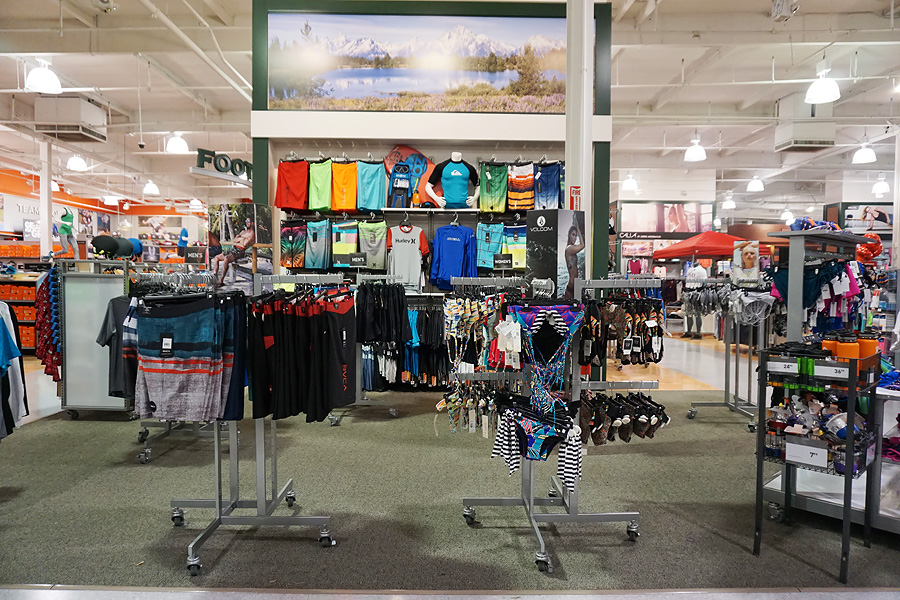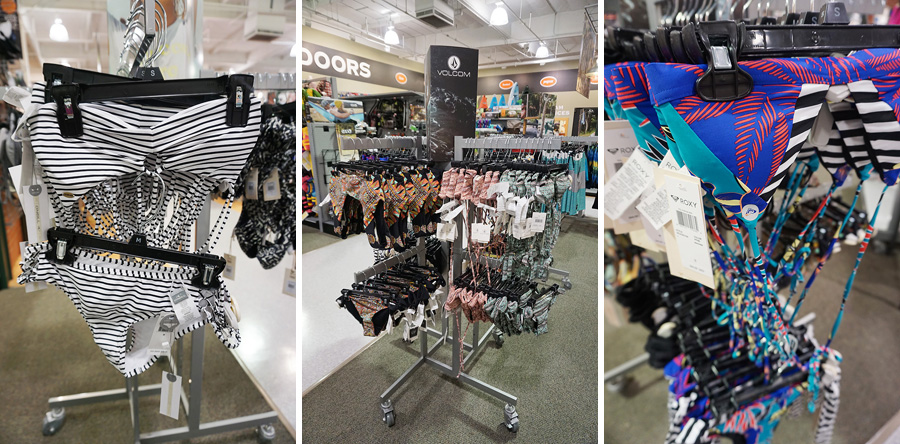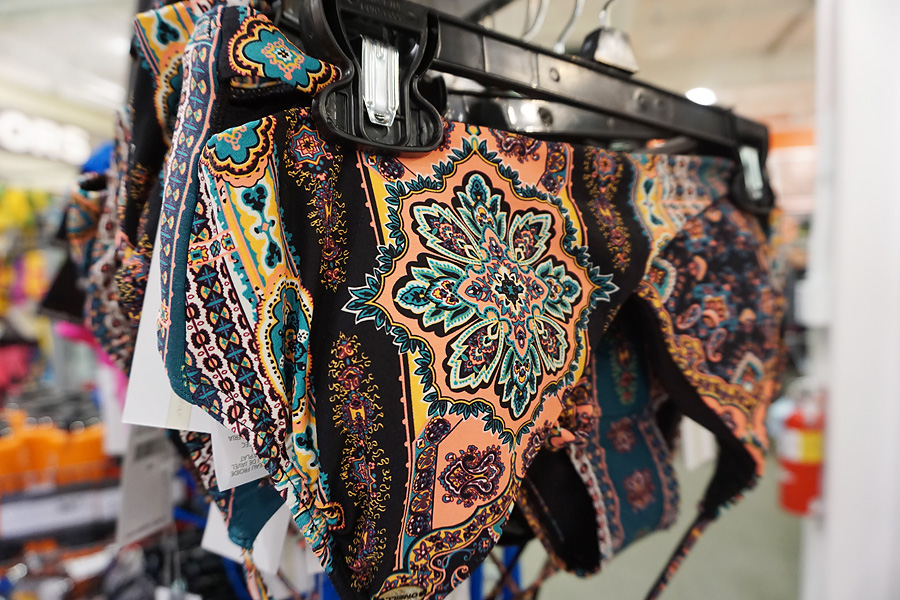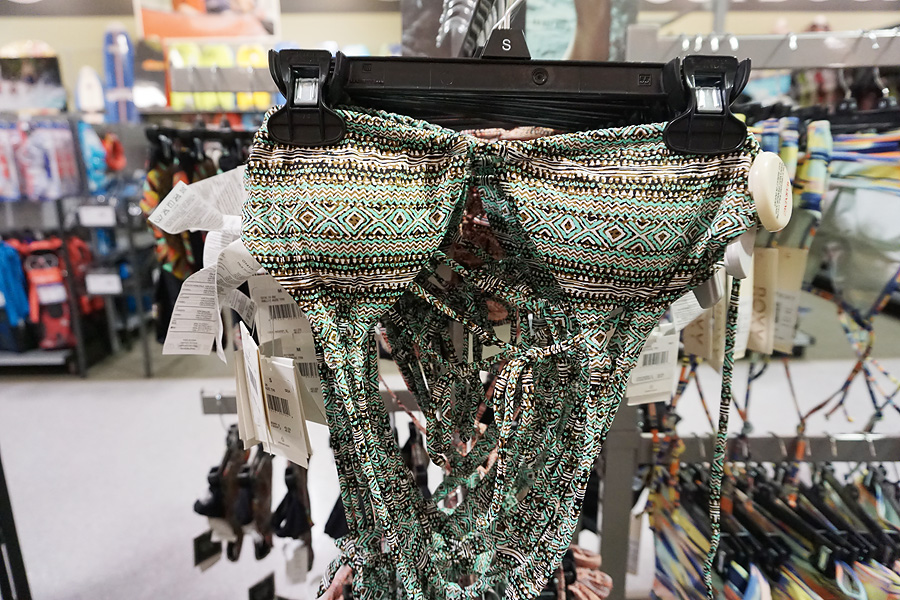 Told ya… prints and cuts are SO darn cute with these 'beachy active' lines!  They have the latest styles and a nice selection for a variety of body types.  Teeny tiny string bikini's, board shorts, tankini's.  Can you guess which one I ended up going with???  The moment I saw it, I already knew this was the one for me.  Fun print and it fit like a glove!  I cannot wait to be lying down on those beautiful Hawaiian beaches!
So. Excited.
After trying on at least 6 bikini's and settling on my suit, it was time to find the family!  While on my way to the girls section to find my daughter, I tried my hardest to avoid the shoe department.  I'm a girl, what can I say.  I'm a sucker for shoes, especially tennis shoes.  I'm pretty sure I have nearly every color in the rainbow and to me… the brighter, the better!  ®Dick's is definitely our store of choice when it comes to buying athletic shoes because there is always SO many options… for the ENTIRE family!  However, on this particular shopping trip I put my blinders on with tennis shoes but did have to grab a new pair of sandals!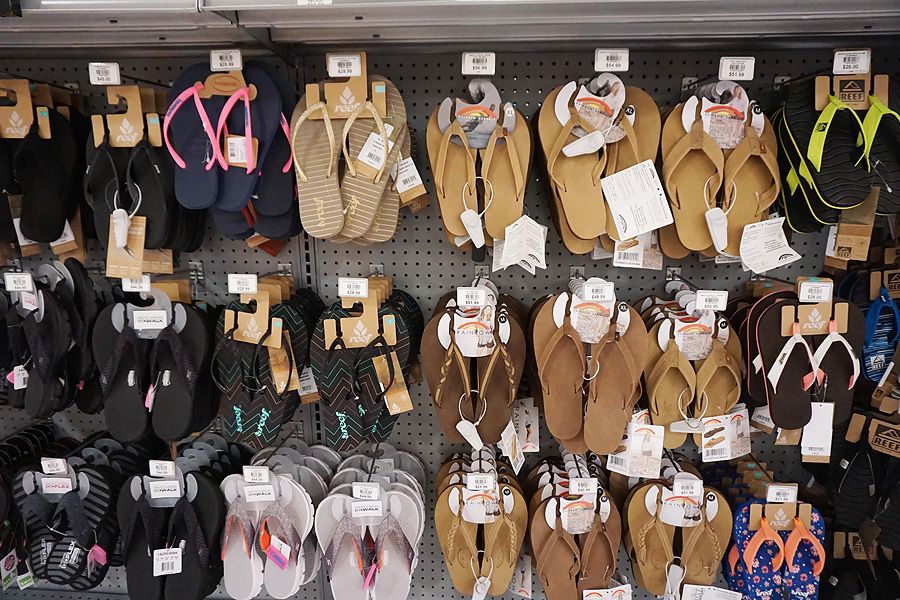 I've been wanting these particular 'Rainbow' leather sandals for at least 2 years now.  It was finally time…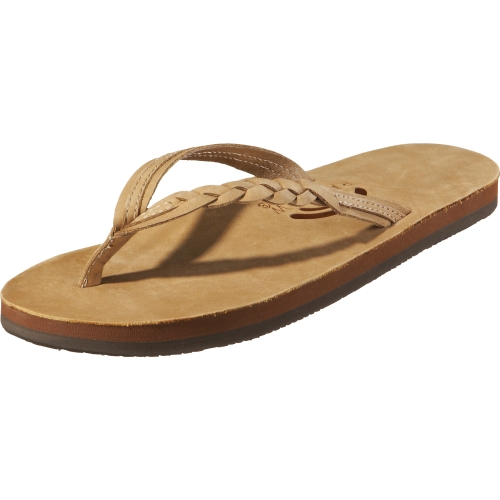 Before locating my husband, I had my daughter help me weed through the women's clearance section at ®Dick's.  I'm always guaranteed to find at least one article of clothing thats been drastically reduced.  Always.  This shopping adventure was no different.  I scored on an adorable pair of bikini bottoms for under $12!!!  Seriously.  Next time you are at Dick's, do NOT forget to swing by ALL of the clearance sections.  Great deals and good variety!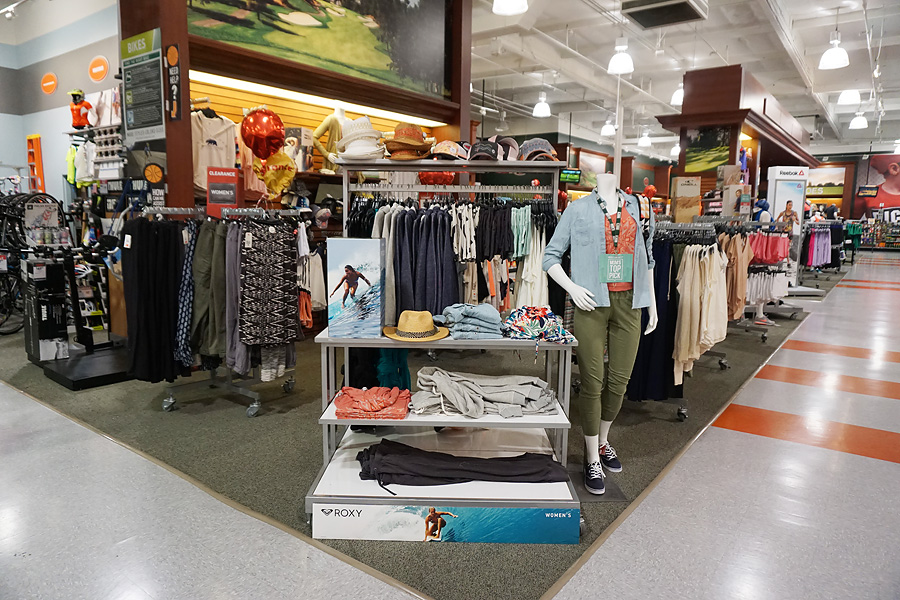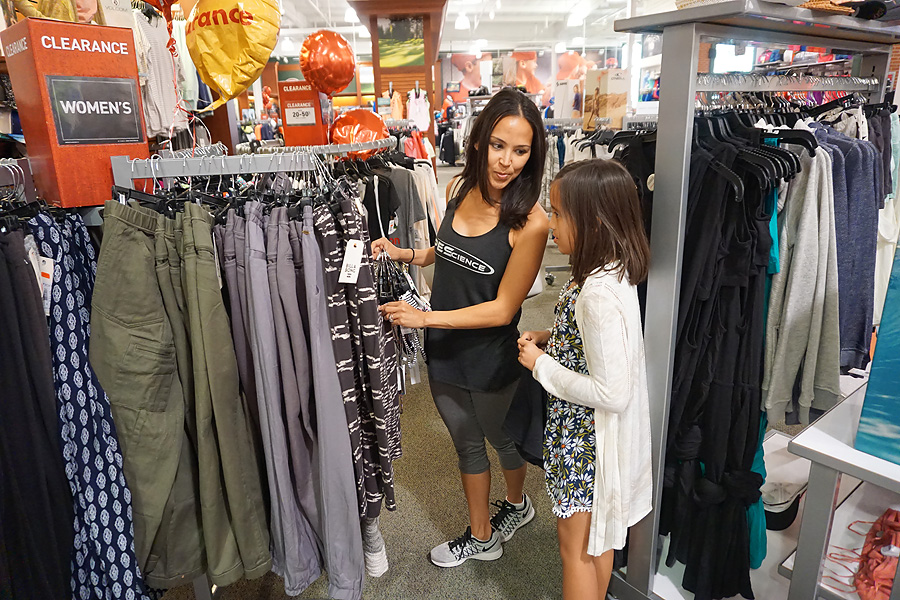 OK, enough for me (for now).  I guess this family shopping trip needs to include the others!  The only thing my daughter really really needed was a new pair of black compression shorts for volleyball.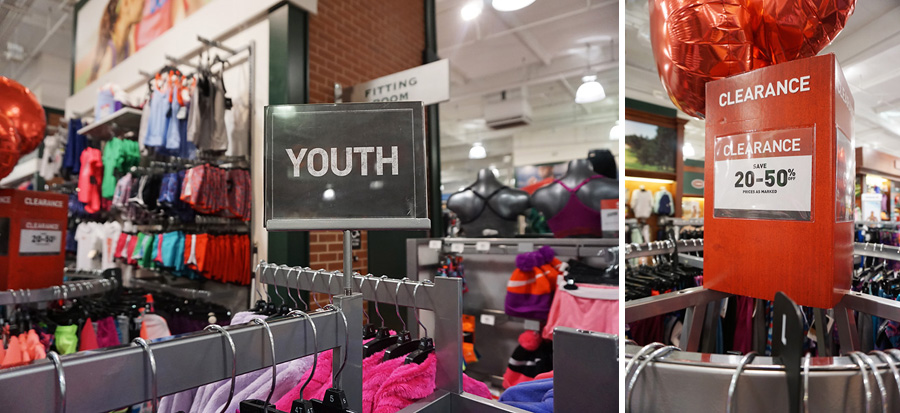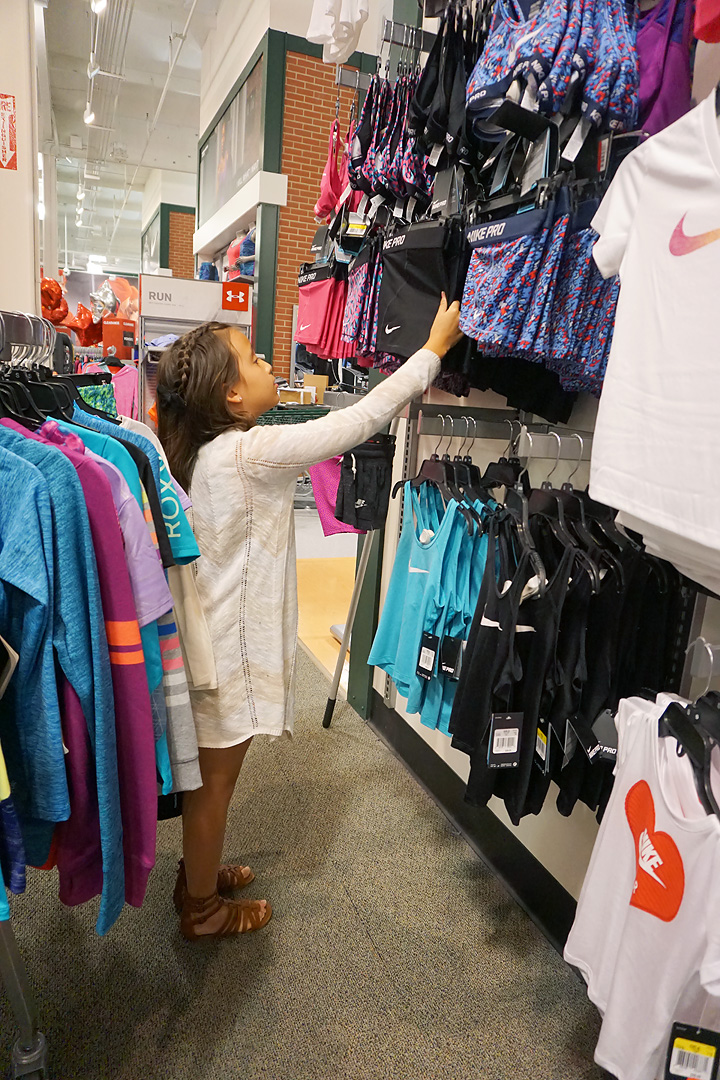 Typically we go for the Nike Pros but today we actually found an even better option for her!  And the BEST part… These Reebok compression shorts were on sale for under $13!  Yes, yes, yes!!!  Another reason why both my husband and myself will be going for the Reebok shorts is because they are a bit longer on her than the Nike's.  I'm not sure if you are familiar with girl's/women's volleyball, but they basically wear tight underwear on the court lol!  Fine for the other girls, not fine for us 🙂  The more coverage, the better for our little one!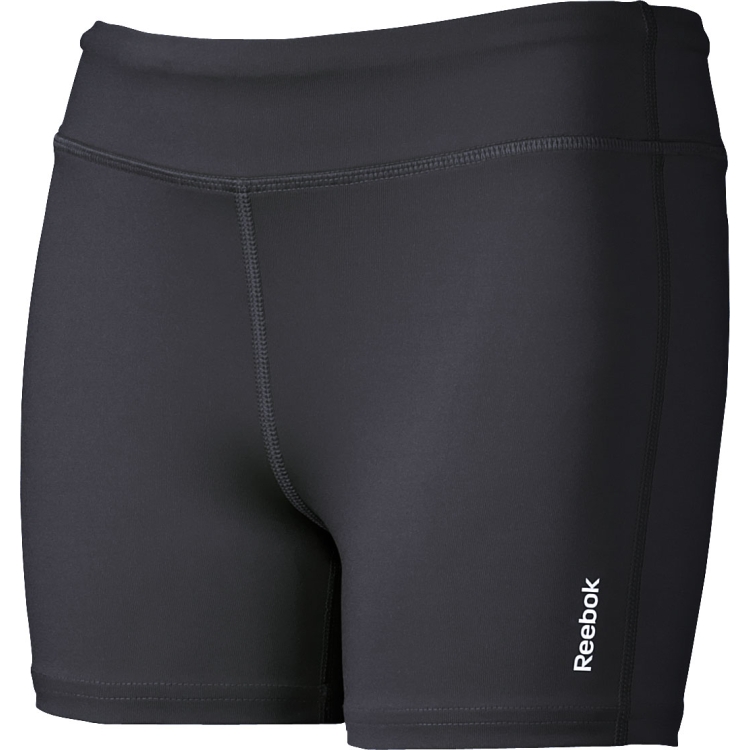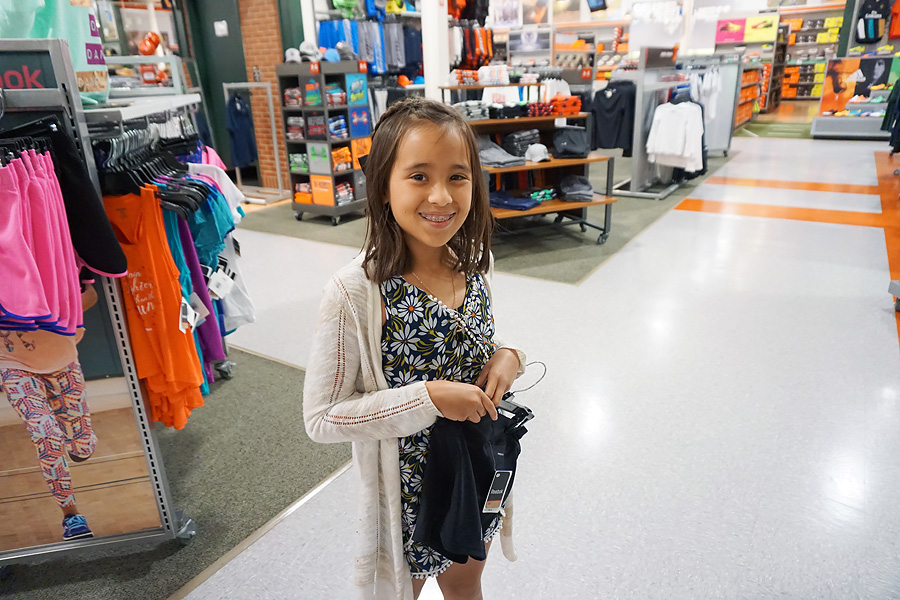 And check my beautiful girl (in her new shorts) that we got just in time for her most recent volleyball tournament.  She's small & sweet, but an animal on the court!  Here she is mid dive saving a shanked ball…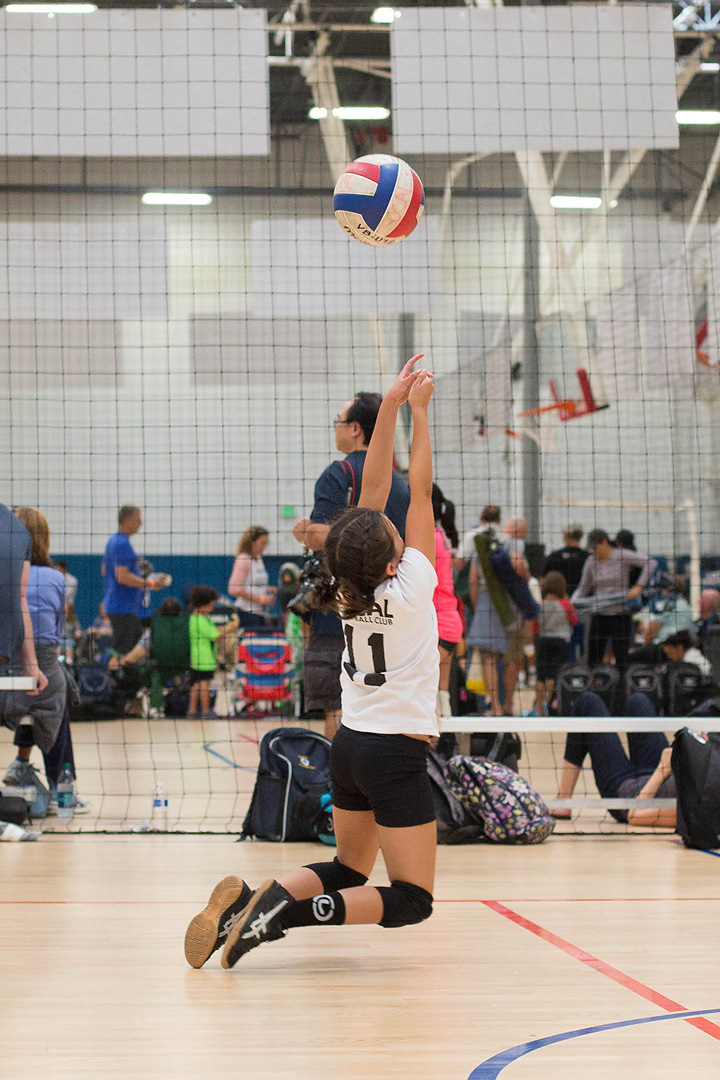 My little rockstar.
I may enjoy all the sections of ®Dick's, but weights will always & forever have my heart.  I may not be lifting anywhere like I used to (nor will I ever be able to again), but any chance I have to grab a dumbbell… I'm going to take it!  I definitely can't leave the store without some iron love!!!
And this little one can't leave the store without hopping on some equipment!  Elliptical is her stationary cardio option of choice apparently!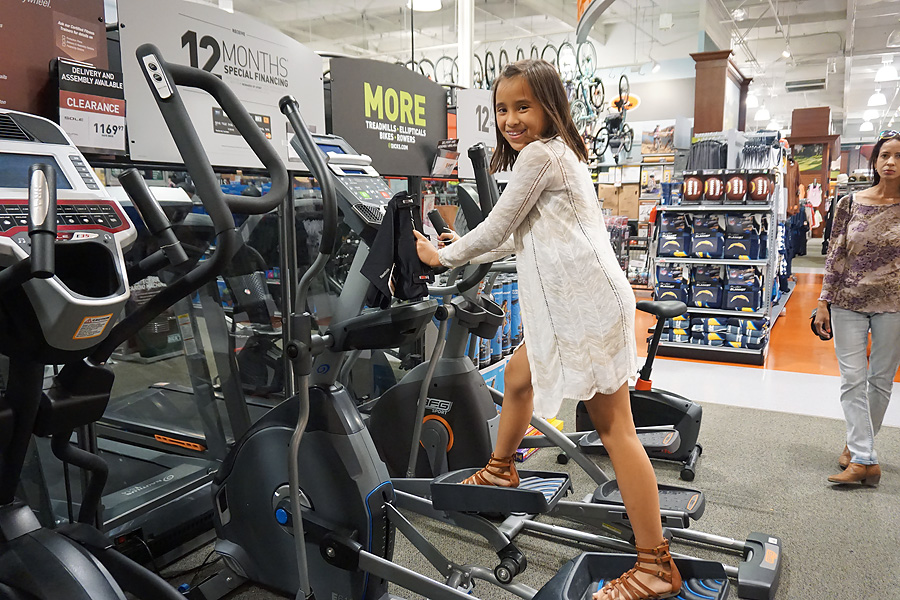 Shopping 95% complete…
I've talked about our adoration for all things Hydro Flask many times before.  Hands down, its our favorite water 'bottle' ever.  My husband actually discovered the products a few years ago and after he bought one for himself (that I ended up stealing), we invested in 3 other bottles.  We now own 4 bottles in various sizes that we purchased online, but I was pleasantly surprised to see that Dick's was carrying them as well!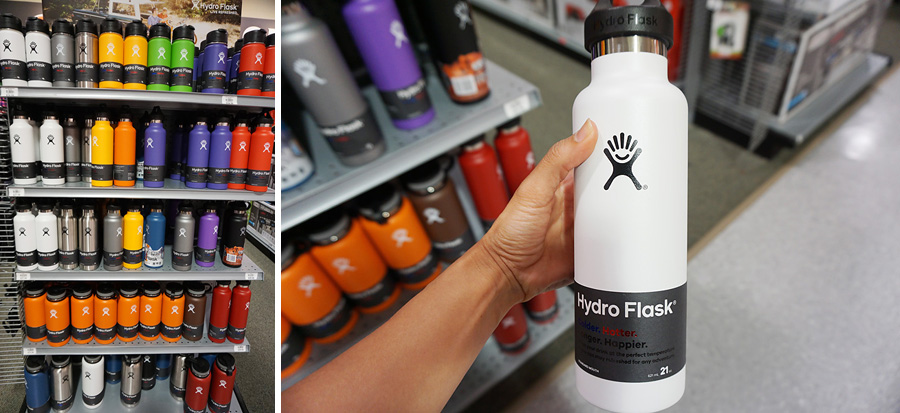 Not only are these SUPER sturdy & durable, but they keep the liquid ice cold (or hot depending on your beverage).
True Story: My husband is a police officer and sometimes he has SWAT training during the day.  On one occasion it was at least 95 degrees out and he had his Hydro Flask in the patrol car with the windows up and sun blazing all day.  When he got into the car at the end of his 10+ hour shift, he went to grab his bottle for a drink and the outside was scalding hot.  He almost couldn't even pick it up!  When the top came off he expected his iced tea to be warm/hot but low and behold… it was still ICE COLD!  Seriously. There was still ice floating around everywhere. It was as if the tea was freshly brewed and poured over ice!!!
The BEST water bottle you will ever have.  Obviously, I had to buy another one 🙂  I went with the 21 ounce bottle and it's been perfect for me during my daughters volleyball games/practice, running errands, and short walks.  Personally, I think this one is my favorite size!
And last but not least for this Dick's shopping excursion… my husband can never make it out of the store without buying a shirt.  No idea why he needs 50 of the same style shirt (collared, blue or gray or blue & gray), but whatever.  No matter how many times I tell him to get adventurous with his clothing, he continues to have the same boring stuff on.  Men.  You can see from our daughters face that she's thinking the SAME thing as me :).  "Seriously daddy?  Another one?"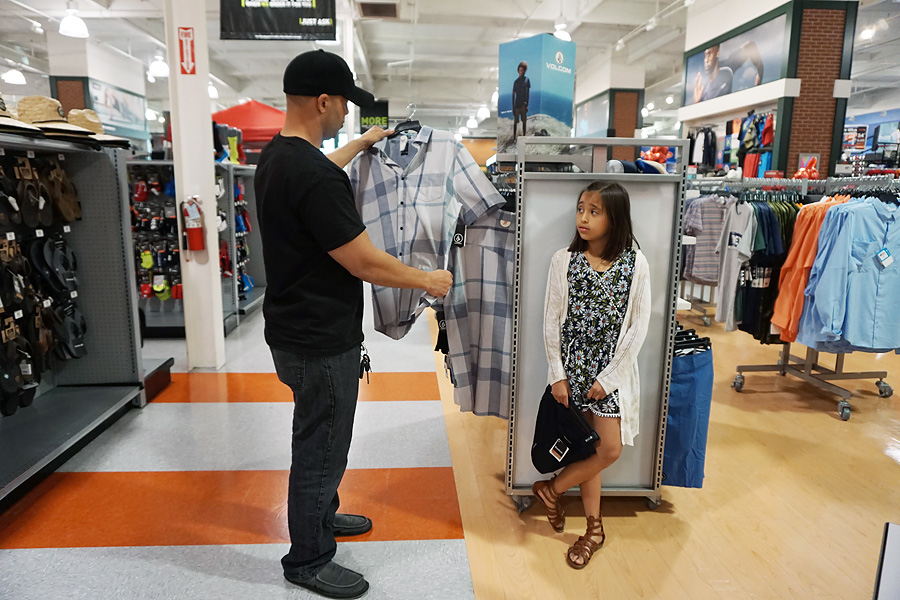 Upon checkout, my husband also can't help but touch all the deadly things.  Why on earth he would need a machete?  I have no idea.  He's convinced that it would be a great addition to his duty belt at work.  I don't think SDPD would agree!!!  No honey, you do not need another knife!!!  Move along.  Let's get out of here before we go broke!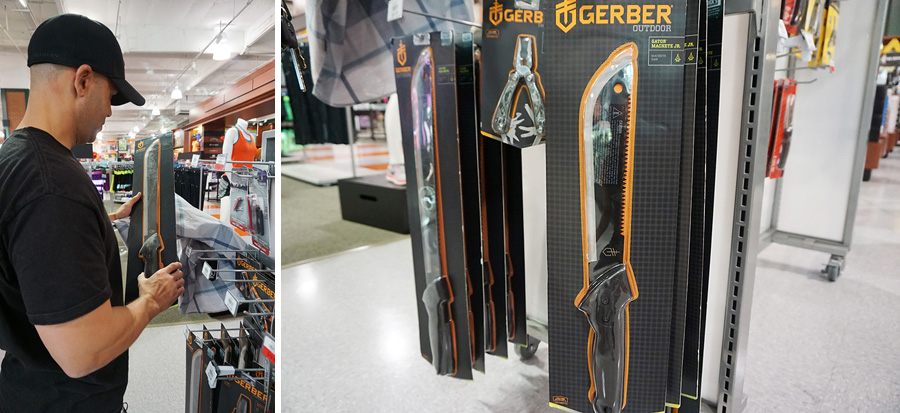 Another successful family trip to ®Dick's and this time I wasn't the only one leaving with goodies!!!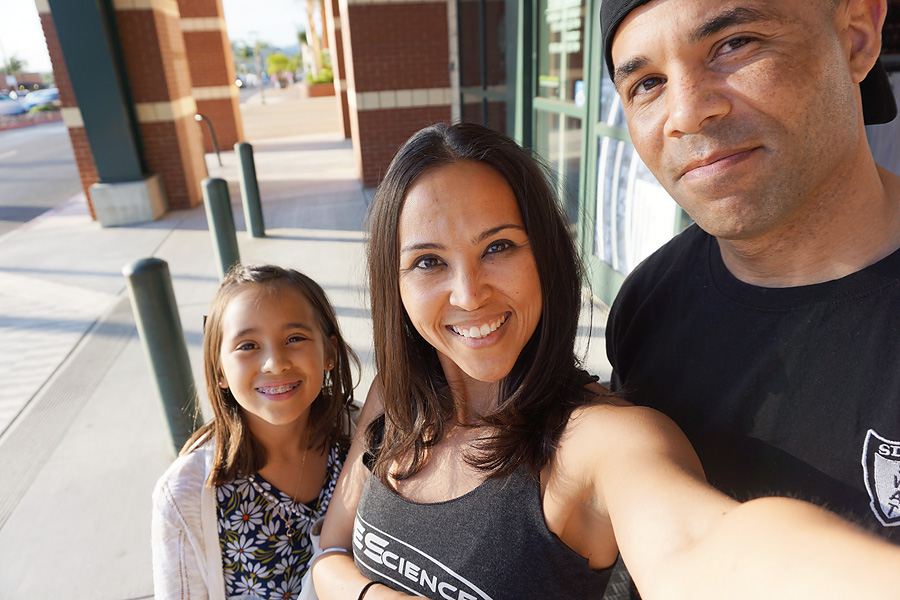 Now who else is ready for a shopping trip to ®Dick's???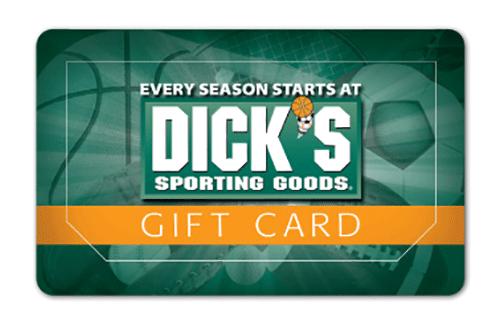 As I said we are giving away a $50 gift certificate for one of my lucky readers!  Rules are simple:
Leave me a comment on this post letting me know what you would buy for yourself OR someone in your family

Entries must be made by May 6, 2016 (11:59pm)

Winner will be chose at random and contacted by me on May 10, 2016
DISCLAIMER: this post is sponsored by Vocalpoint and ®DICK's Sporting Goods. All opinions expressed are my own.