'Looking for the perfect, healthy end to a long day?  Curl up on the couch with this protein packed cake batter frozen yogurt which is a cinch to make!  Whether you are currently dieting or not, this will soon become a staple in your meal & food prep!'
S

P

R

I

N

K

L

E

S
Does it get any better?  Colorful, fun, and can quickly transport you right into your childhood!  I don't know about you, but as soon as I see ANY type of sprinkle, a huge smile instantly appears on my face.  And what pairs best with sprinkles????  Ice cream of course!!!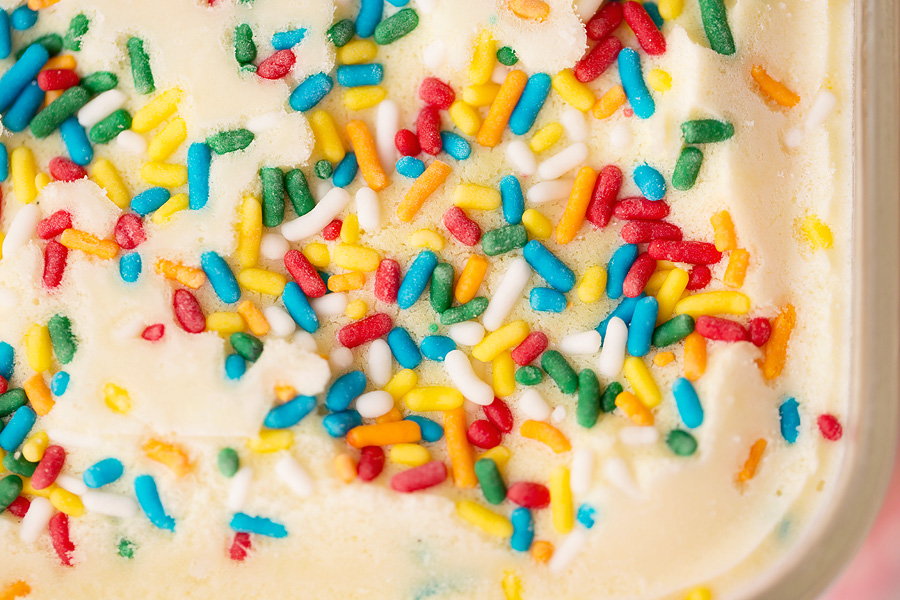 Unfortunately most traditional ice creams are loaded with sugar and fat which suck up daily macros/calories a little too quickly for my taste.  Instead, I usually prefer whipping up a batch of "proyo" (protein frozen yogurt) so that I can eat 2-3 servings for the same amount of macros and a better nutritional profile!  I've made all sorts of flavors over the years, but hands down this Cake Batter version is my favorite…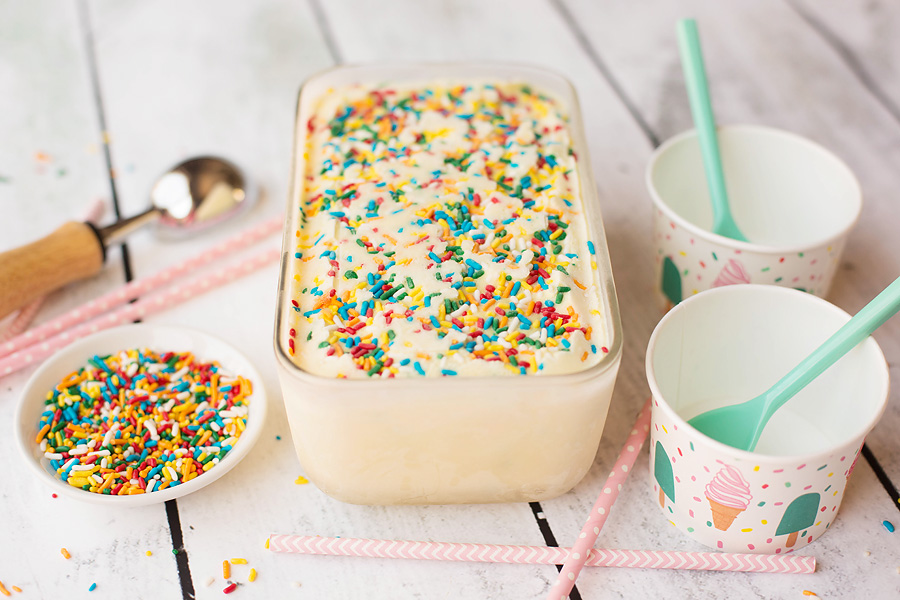 Aside from how delicious this is, I LOVE that its so simple to make!  Just throw everything in the stand mixer, whip, pour into a container, and freeze.  Then once you are ready to dive in, just temper the batch on the counter for a bit to soften.  Scoop, add more sprinkles of course, head over to your couch with a cozy blanket, grab the remote, throw on Netflix, and the party is complete!!!  Sharing is perfectly acceptable of course, but I tend to get kinda stingy with my food… especially with this cake batter frozen yogurt!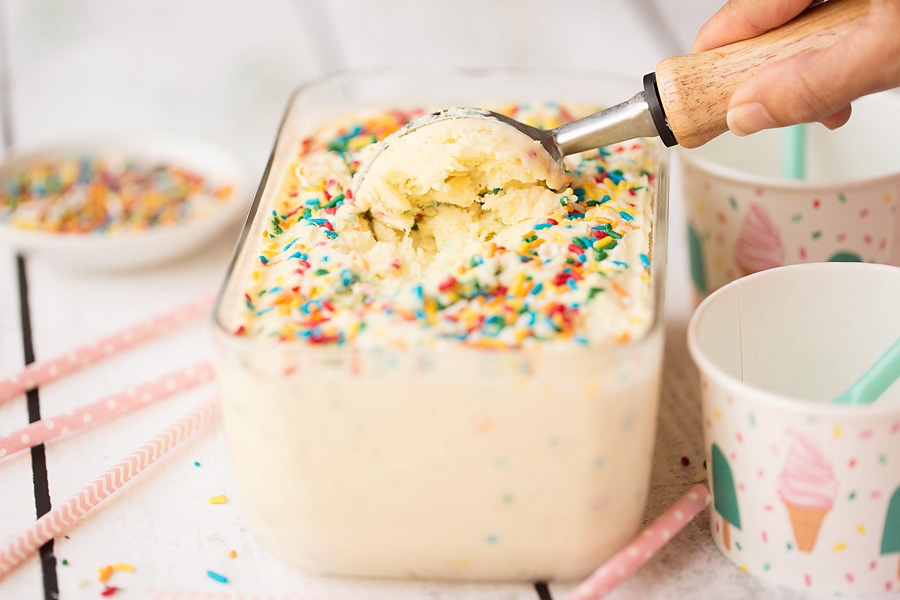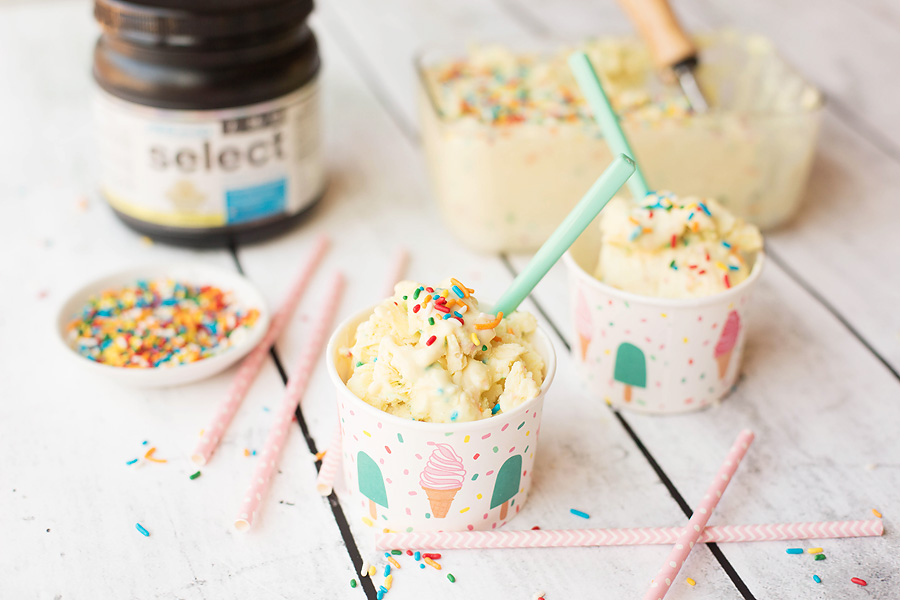 I realize that when people go out for frozen yogurt, they tend to go a little crazy with toppings which just ends up eating away at even more macros/calories.  With this 'Cake Batter' frozen yogurt, you won't need to add anything else except maybe a few more sprinkles (because they make your heart smile)… and maybe some whipped cream!  Perfect completely on its own though!!!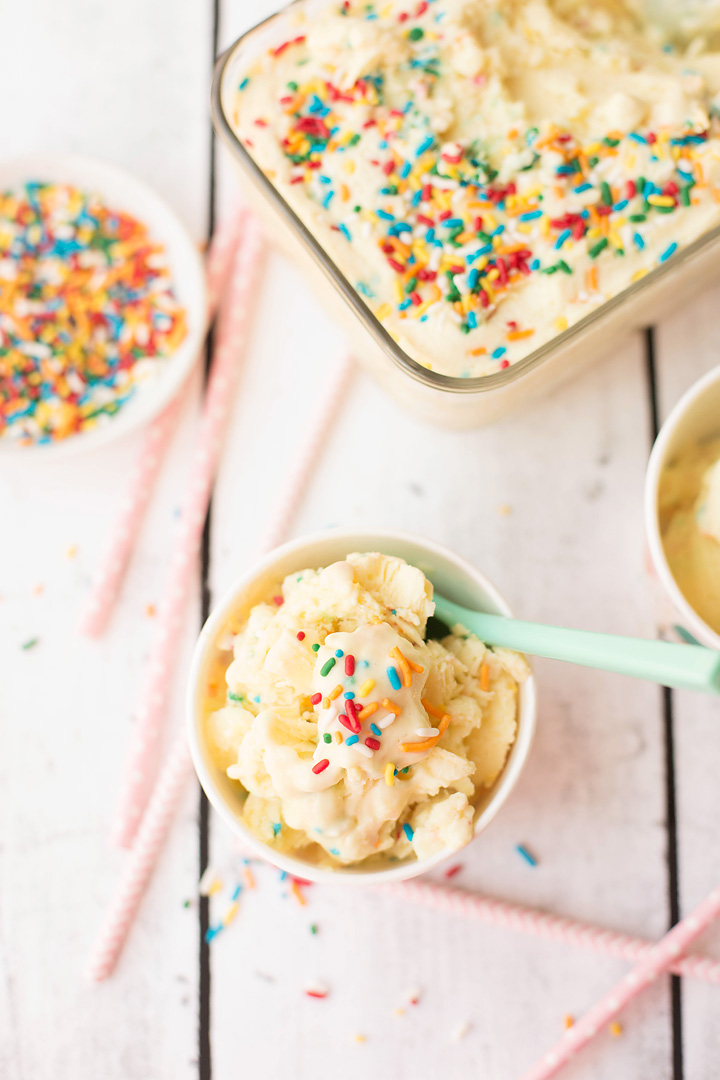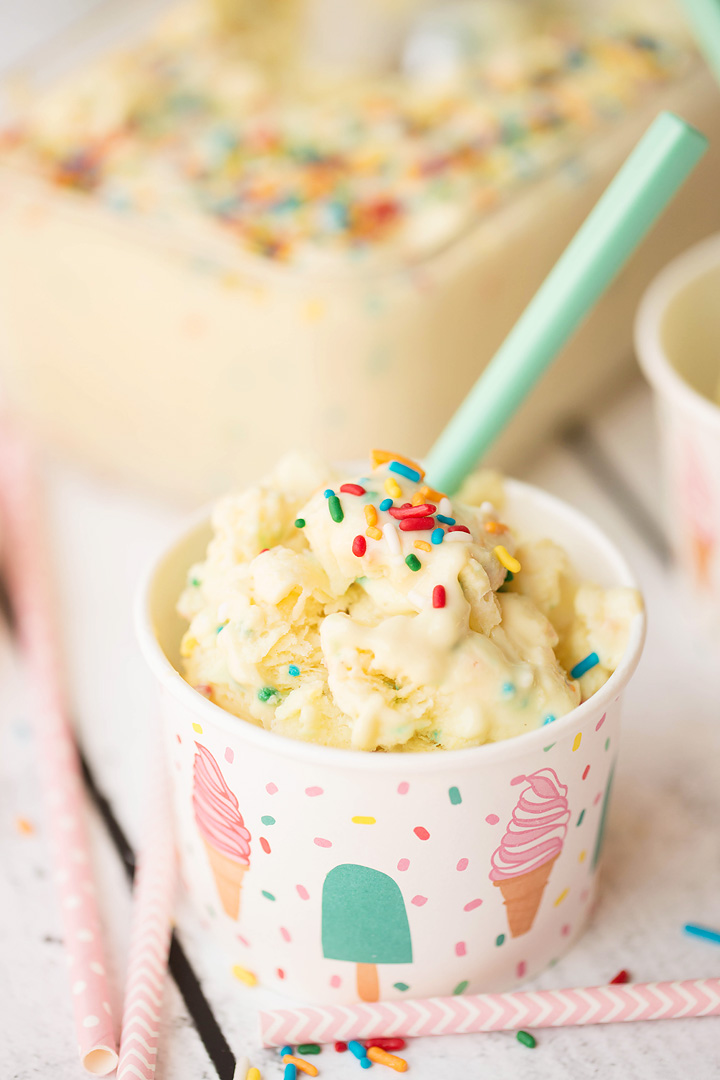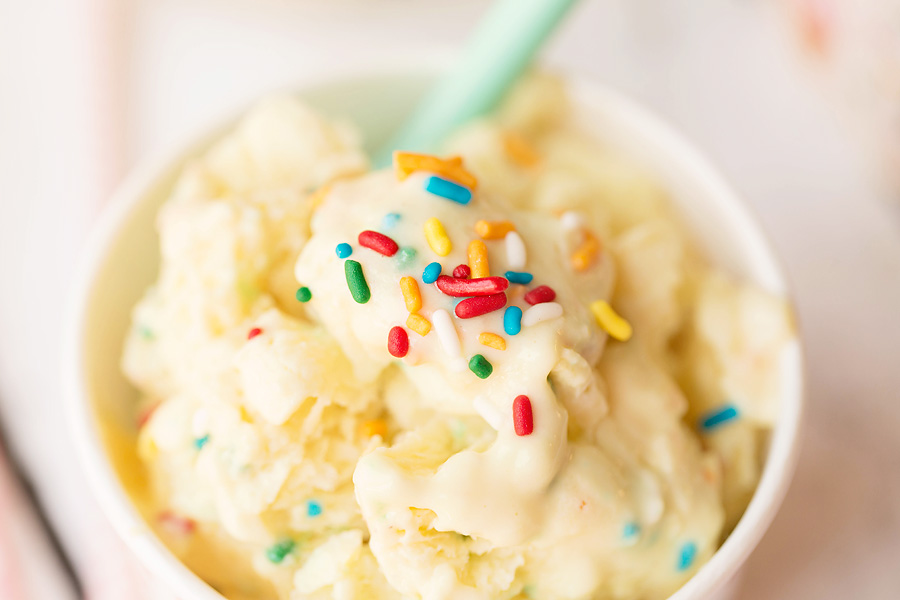 Cake Batter Frozen Yogurt

Print recipe
| | |
| --- | --- |
| Serves | 8 |
| Prep time | 5 minutes |
Ingredients
16oz 0% Greek yogurt
2 scoops PEScience 'Gourmet Vanilla protein powder (30% OFF coupon below)
1/2 cup Cake Batter MuscleEgg (or replace with milk of choice)
1 teaspoon vanilla extract
1/2 teaspoon butter extract
1/4 cup heavy cream or milk of choice
4-5 heaped tablespoons sprinkles
50 drops Vanilla Sweet Stevia Drops
Directions
Step 1
Place all ingredients (EXCEPT sprinkles) in a stand mixer or blender. Mix on high for 2-3 minutes until smooth. Stir in sprinkles. Add contents to a glass container.
Step 2
Freeze for 5-6 hours or overnight. Leave on counter for 10-15 minutes until softened when ready to eat.
Note
NUTRITIONAL INFORMATION (makes 8 servings): calories- 127, fat- 4 grams, carbs- 8 grams, protein- 14 grams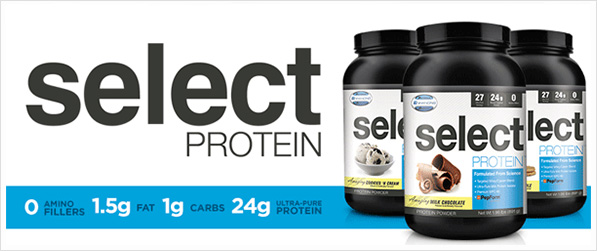 30% OFF PESCIENCE PROTEIN & ALL OTHER PRODUCTS USING COUPON CODE 'CORINA' AT CHECKOUT WWW.PESCIENCE.COM