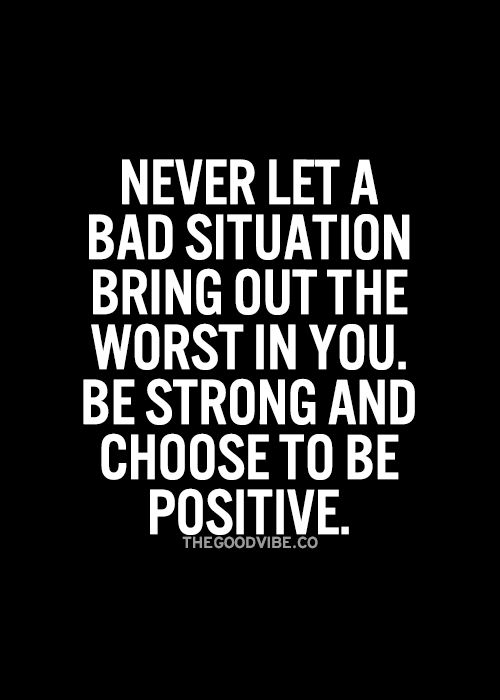 Just as I finally started to find my "new normal", life may (or may not) be turned upside again once again.   After my local neurosurgeons told me there was nothing they could do to help treat my Tarlov cyst disease issues, I was forced to turned to my primary care physician for help with various ongoing issues I've been having.  Earlier this year she ordered some blood tests to be done, but told me to try and have them done when I was in a flare up or at the very least having a high pain day.  The blood tests were for inflammation levels as well as antibodies/protein which evaluate possible autoimmune and connective tissue diseases.  Fortunately (and unfortunately), my cyst flare ups had actually been reducing in frequency and duration.  It's been at least 6 months since one has last more than a week or so.  Then you throw a vacation, summer break, quality time with the family, and a new school year into the mix… yeah, I forgot all about those darn tests!
Last week when my current flare up first began and I was plagued with horrendous stomach issues on top of everything else (see a picture HERE for that), I was finally reminded of the tests I needed to have done.  I went into the lab, got poked, drove home, and patiently awaited the results.  Within 24 hours an email came through notifying me that some test results were available.  I logged in, saw two of the three test results, and both were actually within normal range!  Whew right?  Great news!  I logged off hoping the final results would be in soon, perhaps they are like cultures that need extra lab time?  I actually didn't even know what it was specifically testing for, but was happy with the two "normals".  One, two, four days passed and still nothing.  I felt a twinge of anxiety came over me, but life carried on as normal.
Over the weekend I received a phone call from my doctors office asking me to set up an appointment for the following Wednesday.  It's NEVER a good sign when your doctor asks you to come in for a visit to talk.  My heart sank.  When I asked the nurse what this was regarding I was told it was to discuss blood test results.  I pushed a bit more and asked what the name of that final test was, the one that I was still waiting on.  She said it was for the ANA (detects antinuclear antibodies in your blood).  The appointment was made  and as soon as I hung up the phone, I immediately turned to google.  When is that ever a good idea?
First, searched 'ANA blood test'.  Basically its a test to find antibodies in your blood.  These specific antibodies would be found in those who have autoimmune or connective tissue disorders. OK, so clearly my ANA levels were not within normal range and their is a possibility of having a totally separate issue from my spinal disease.  Next google search… 'autoimmune diseases'.
Initial reaction was "I KNEW it!".  In all honesty, I've actually told my husband on a number of occasions this past year that my gut is telling me something else is going on with my body.  Most of my pain and symptoms are 100% in line with symptomatic Tarlov cyst disease, but day to day (especially worse during flare ups) I experience a short list of other issues that do not coincide with the disease.  Neither here nor there, but like I said… I have felt in my heart I had reason to be concerned.
Based on the extra ongoing and progressive symptoms I've had, my husband and I narrowed the autoimmune diseases down to these possibilities: #1 Rheumatoid Arthritis (RA), #2 Lupus, and #3 Multiple Sclerosis.  Without knowing a ton about any of these conditions, we researched further over the next couple of days anxiously awaiting my doctors appointment.  Even though I had already suspected I may have an autoimmune or connective tissue disease, now knowing it was a very real possibility of it sent both my husband and I into a world of "what if's".  Google and what if's…. a horrendous combination.
Wednesday finally came.
The conversation started out exactly as we suspected.  "Corina, your inflammation markers are under control but your ANA test came back out of normal range".  After a long series of back and forth questions, my doctor went over the new plan.  First, she would be in touch with the rheumatology department (treats musculoskeletal diseases and systemic autoimmune conditions).  Once she discussed my medical history and case with them to find out if they wanted any specific tests completed before I'm seen, they would call to set up my appointment.  My doctor seemed pretty convinced during our appointment this is where I needed to be seen for either RA or lupus (those were really the only ones she even mentioned to me).  She would be in touch over the next couple of days and we ended the phone call.
My husband and I had a bit of relief at this point.  Not only was my doctor being extremely proactive and helpful in my medical treatment, but she was also thinking of the two autoimmune diseases that weren't quite as scary to us.  Of course ANY medical issues carry their own set of obstacles and will change your life, but those were ones that seemed somewhat more 'manageable' and treatable.  Our nerves calmed a bit knowing we now had a tentative plan of action.
All bets were off less than an hour later though…
Another phone call came in from Kaiser wanting to schedule an appointment.  Great!  That was fast and efficient!  Kudos to my doctor for getting shit done!  Only when I asked where the rheumatology department was located, she told me this was NOT to be seen in that department.  This appointment was to be seen in NEUROLOGY.  My heart dropped.  The appointment was made and as soon as I put down the receiver, tears began to flow.
How did things change so drastically within that hour?  How did we have a plan in place to see rheumatology and all of a sudden I need to be seen in neurology?  Panic, sadness, and anxiety set in.  Here is my thought process… immediately after speaking with me, my doctor had that conversation with rheumatology, and instead of agreeing with her plan they realized that the majority of the symptoms and issues I have been having were NOT actually from something like RA or lupus… they were neurological in nature.  What autoimmune diseases does that department see?
Multiple Sclerosis.
Now I realize I could totally be jumping to conclusions (would NOT be the first time) and today I will receive a call from the rheumatology department to set up an appointment.  My doctor is being extra thorough and wanting me to be evaluated by EACH department.  For now I will hold onto that bit of hope, but truly my heart is breaking.  EVERY single one of the neurosurgeons I've seen has felt like my pain and symptoms went beyond my Tarlov cysts.  EVERY single one felt like surgery would not completely 'fix' me or my pain.  EVERY single one said its impossible for me to have the extra things I have going on from my spinal cysts at S-1/S-2.  EVERY single one had concerns I had separate issues that need to be addressed.
But for now… we wait.  We wait for my appointment neurology thats scheduled first thing Monday morning.  In the meantime, our minds can't stop racing.  Joe does his races in his own head, out of sight & mind from me so I don't have to see his worry and anxiety.  He stays positive and caring and attentive and supportive and amazing as always.  However although my husband is already hugely (and disgustingly) affectionate I know exactly what the extra long stolen hugs, stares, hand squeezes, and sighs are.  He's just as torn up, worried, and anxious as I am.  I'm going to go out on a short limb and say he's dealing with MORE than I am actually.  It's never easy seeing your spouse and partner and best friend go through what I go through on a daily basis.  It never gets easier feeling completely and utterly helpless when things are bad, especially when you are pre-wired to always 'help' and make things better like my husband is.
My heart doesn't hurt for me or the next journey I might be on or even the set of obstacles I may face.  My heart hurts for my husband and kids.  It hurts for the changes we may face together.  It hurts because I hate feeling like a burden.  It hurts because I don't know what the future holds.  My heart hurts for everything that is unknown.  We already live in limbo EVERY single day now, not knowing what set of obstacles I will have or what accommodations need to be made.  My body is like that board game "SORRY"… some days I may make it 'HOME' after a set back or two, but more often than not I get a big fat SORRY yelled at me.  My body laughs at me, I know it.
In this case though I haven't even seen a specialist yet, there are a whole battery of tests that will most likely need to be done, and absolutely NOTHING is definitive.  The mere prospect of another serious condition is still very real though and one I should somewhat prepare for.  It's so hard to stay positive during these moments, not to think the absolute worst but I'm trying my HARDEST for myself and my family.  The good news is I *think* this current flare up is just about over which means I'm out of the bed, off the couch (not currently haha), and HOPEFULLY going to try and train today!  NOTHING calms my soul, puts my mind at ease, lights my fire, and brings me 'home' like moving my body.  Aside from that, Makena has volleyball practice tonight and we are gearing up for our first Fall ball tournament this weekend!  Its also going to be  GORGEOUS weekend and their is a high probability of a beach day in my grasp!
Today is a GOOD day to have a GOOD day!  And that is the ONLY intention I have today!