'Stress free make ahead breakfast ideas and prepped daily school lunches will change your life!  Make sure your kids get a healthy start each morning with a balanced breakfast and fueling nutritious lunches!'
Very excited to share Makena's breakfast and lunch ideas from last week!  With Labor Day kicking things off, it was also a short school week which makes it EXTRA awesome for this mommy.  Less food to prepare and more time with my beautiful girl.  That can only equal a fabulous week right?!
There is no bigger form of flattery than a kiddo (or husband) requesting a certain meal to be prepared over and over again.  These mini egg quiches were an immediate hit with the entire family and something we make quite regularly around here.  You can easily customize these also which is amazing because you can accommodate multiple family members and their preferences… at the same time!  For this round Makena picked spinach, cilantro, and and sliced tomatoes.  If I was splitting the batch with her I would have added chicken sausages, mushrooms, cheese, and spinach to mine.  If I were making these for my husband, he would have picked turkey sausages, hash brown potatoes, and cheese!  Since these were all being made for her, my job was super easy.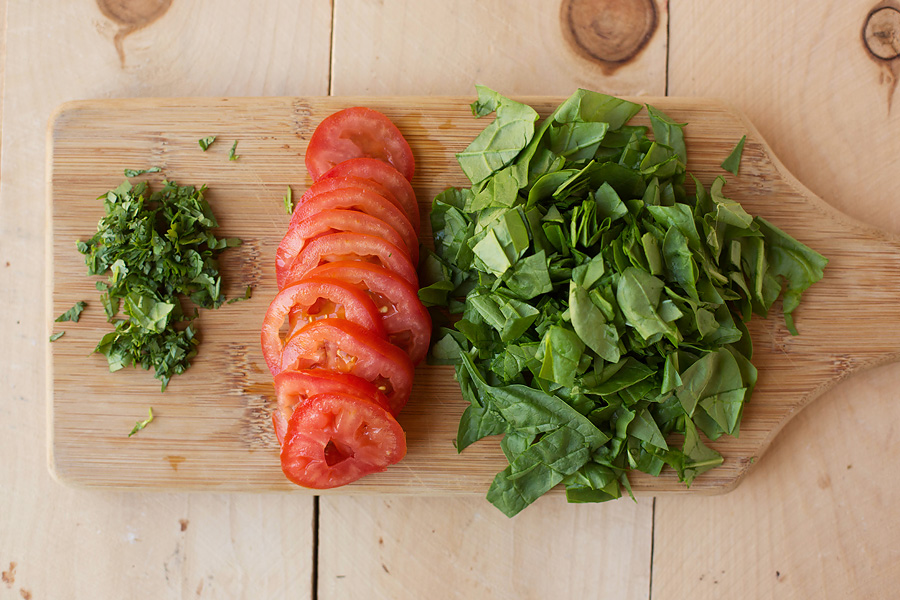 Put in your veggies, cooked breakfast meats (sausage, bacon, ham, etc.), and cheese.  This is a perfect opportunity to add some veggies into your kids diets.  Spinach is a great option because its so so mild in taste!  Herbs are wonderful also and have lots of powerful nutritional and health benefits!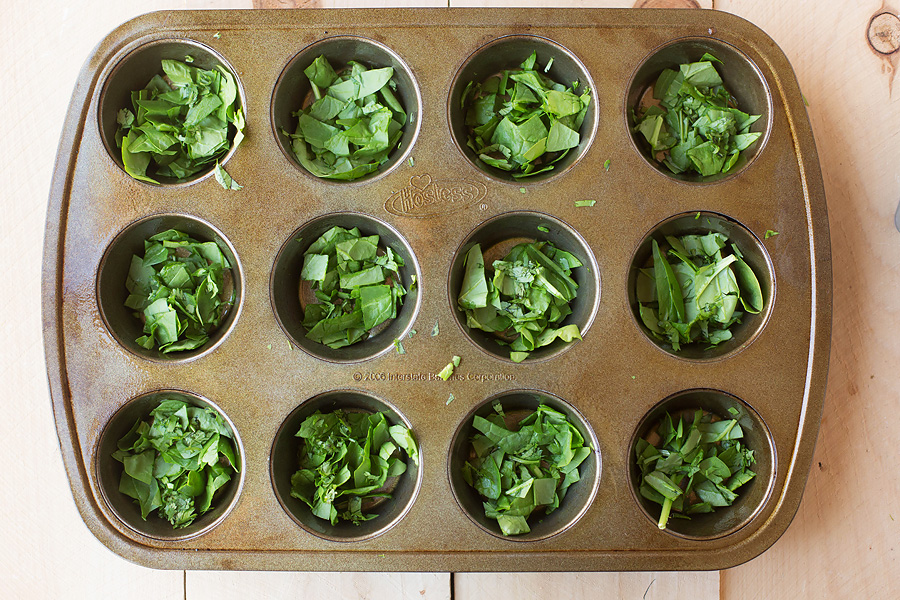 Once your veggies, herbs, and breakfast meats are in place whip up the egg batter in the blender.  You could use a regular bowl and hand mixer/stand mixer, but the blender is optimal!  Just blend and pour right in.  These will rise and then fall a bit, so you could get away with filling 3/4 to 7/8's full without leaving a hue mess behind.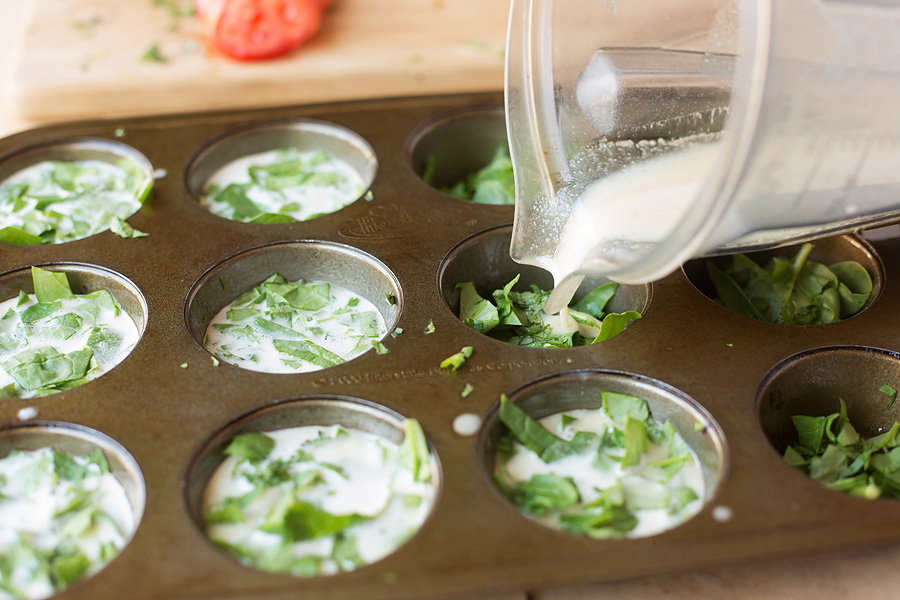 We like how pretty the whole sliced tomato looks AND it tastes awesome after its been broiled a bit.  The tomato flavor really gets deepened!  It these were for me, I would probably sprinkle a little parmesan cheese on top of the tomato!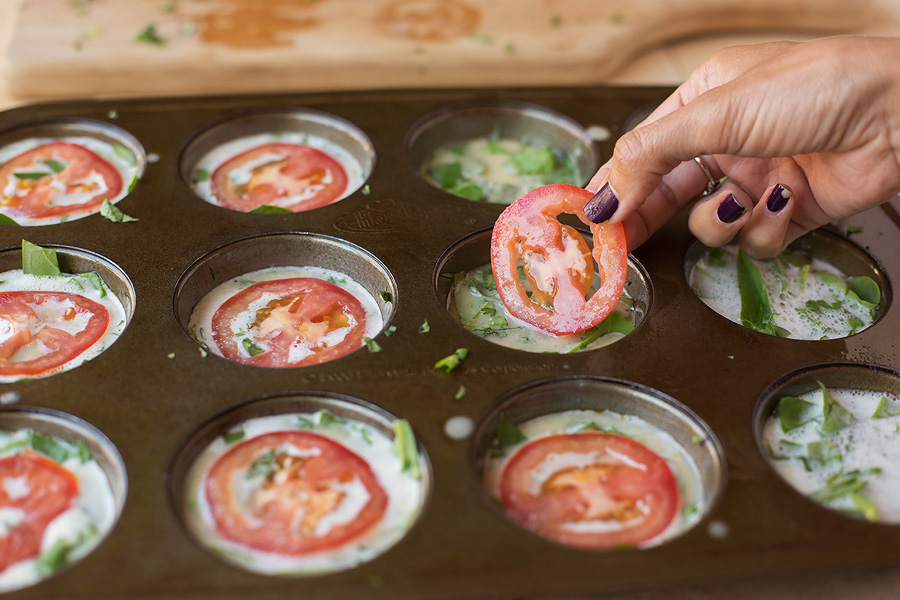 In the oven for a bit… again, they will puff up and then deflate a bit!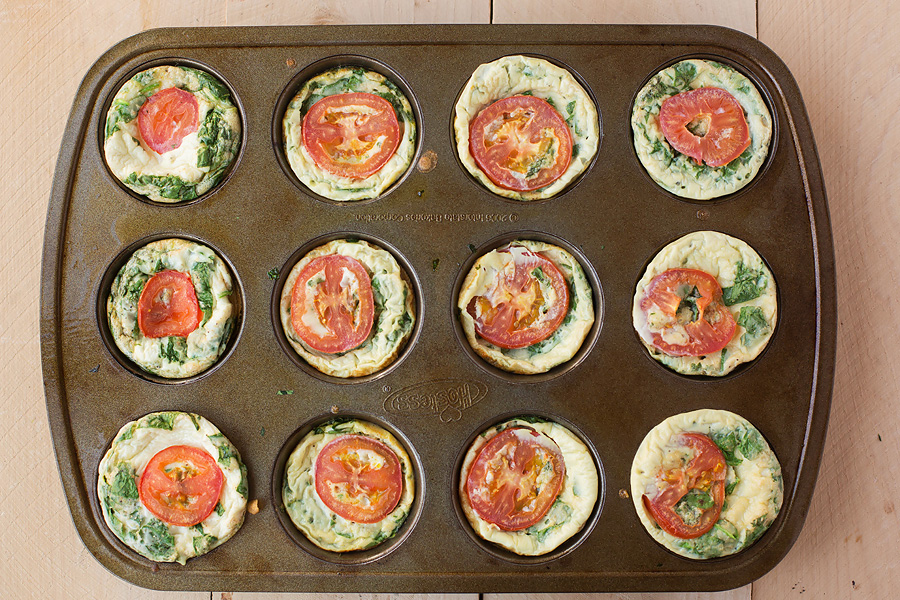 Look how cute these mini quiches are!  I probably could have placed them under the broiler for just a minute to crisp up the edges even more.  Texture on the outside, soft and fluffy on the inside!  Easily the healthiest "quiche" you will ever eat… and it's pretty darn tasty too!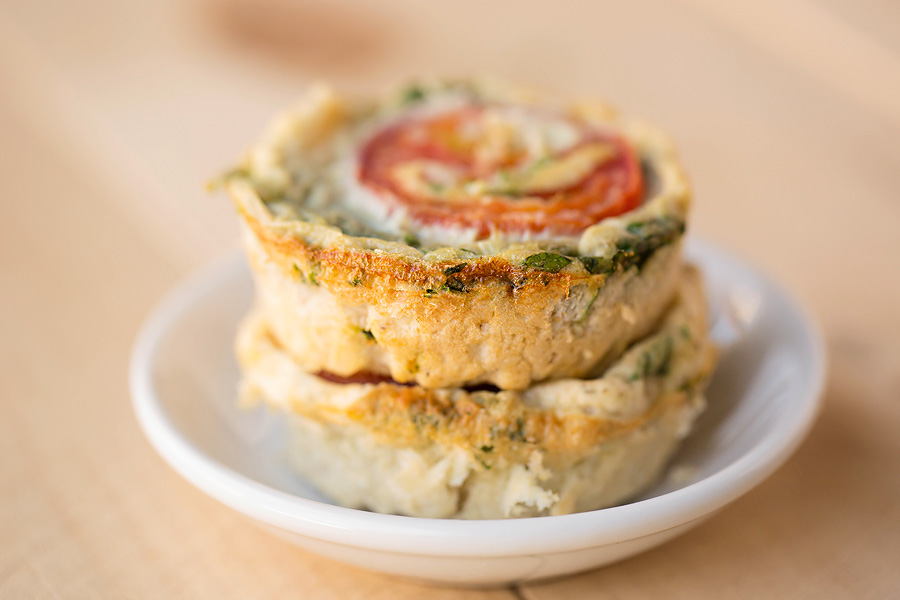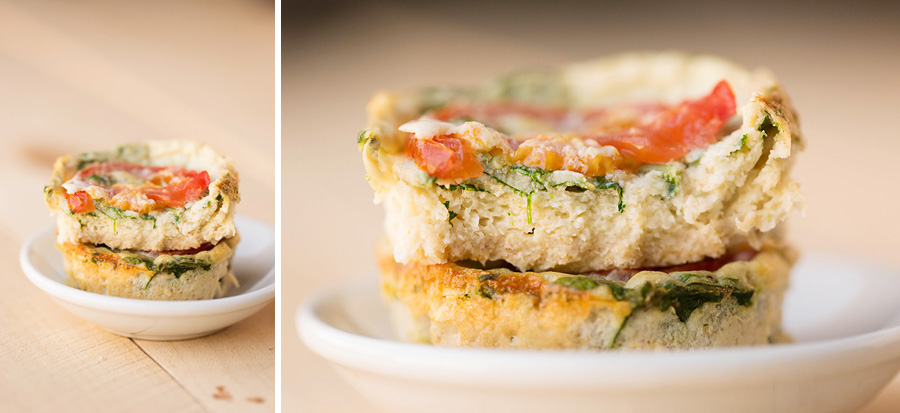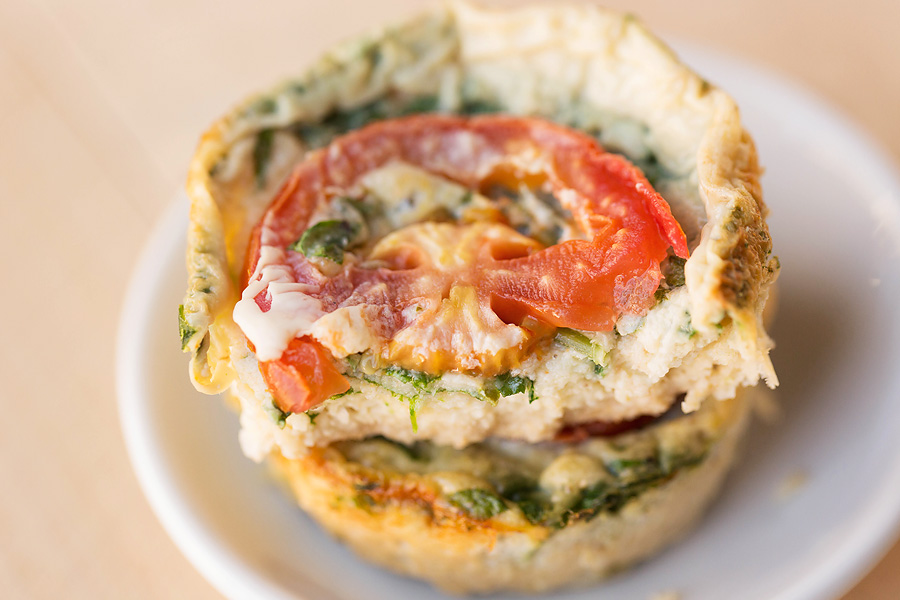 Now I just need to divide, portion, and add a few little extras.  Because the quiches are mainly protein and some carbs, I always want to ensure our meals are as balanced as possible.  Since the quiches are good for protein and some carbs, I added some mandarin oranges as well. Vitamin C and energizing carbs!  Packed up and then stored in the fridge to grab and reheat each morning.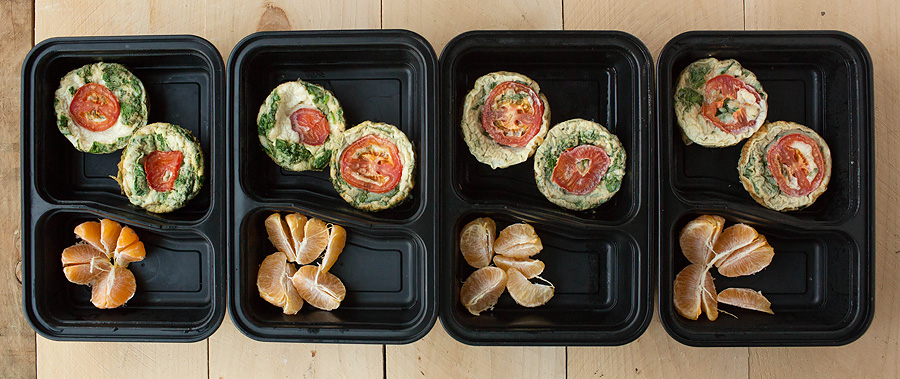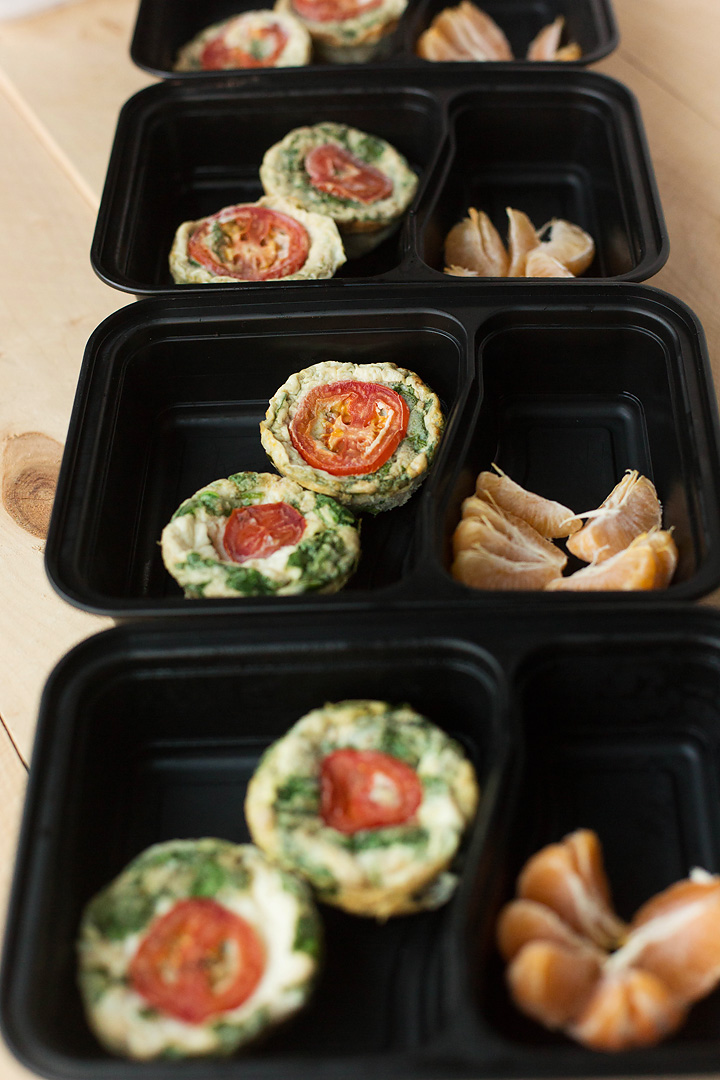 To further balance out the meal, I added 1/2 avocado each morning with a little squeeze of lemon and sprinkle of pink salt.  On mornings where Makena woke up a little hungrier than normal (like the day after a volleyball practice), I also gave her a piece of toast with some jelly on it!  Perfectly balanced & healthy!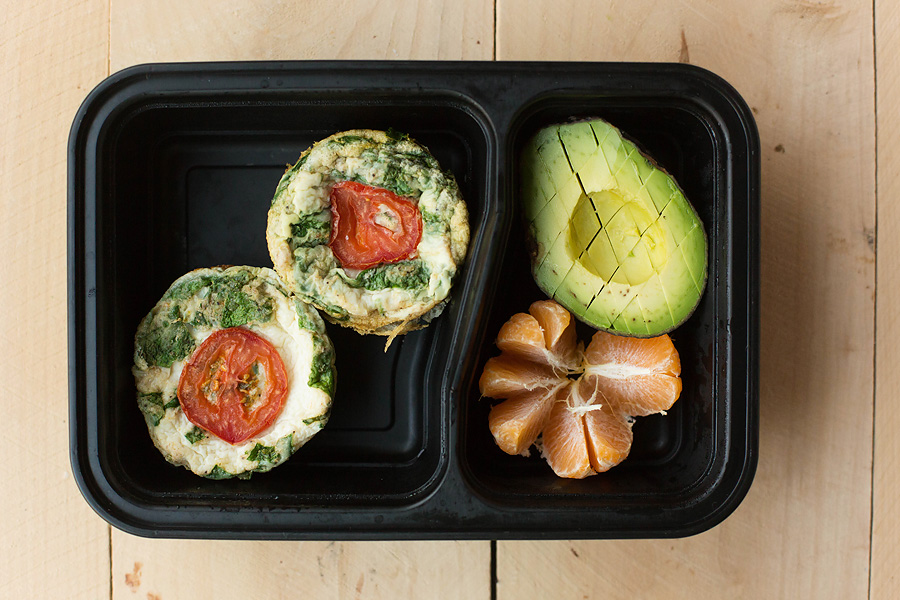 And now on to 4 days of Makena's lunches!  You'll notice we tested out a new lunch box last week.  I'm planning on dedicating a whole blog post to the new box, why I picked it, what we like & dislike about it, and where to find it.  Stay tuned for that coming up very soon!!!  For now, peep the lunches…
TUESDAY:
Leftover chicken chow mein stir fry, kiwi, celery, cheese, and trisket crackers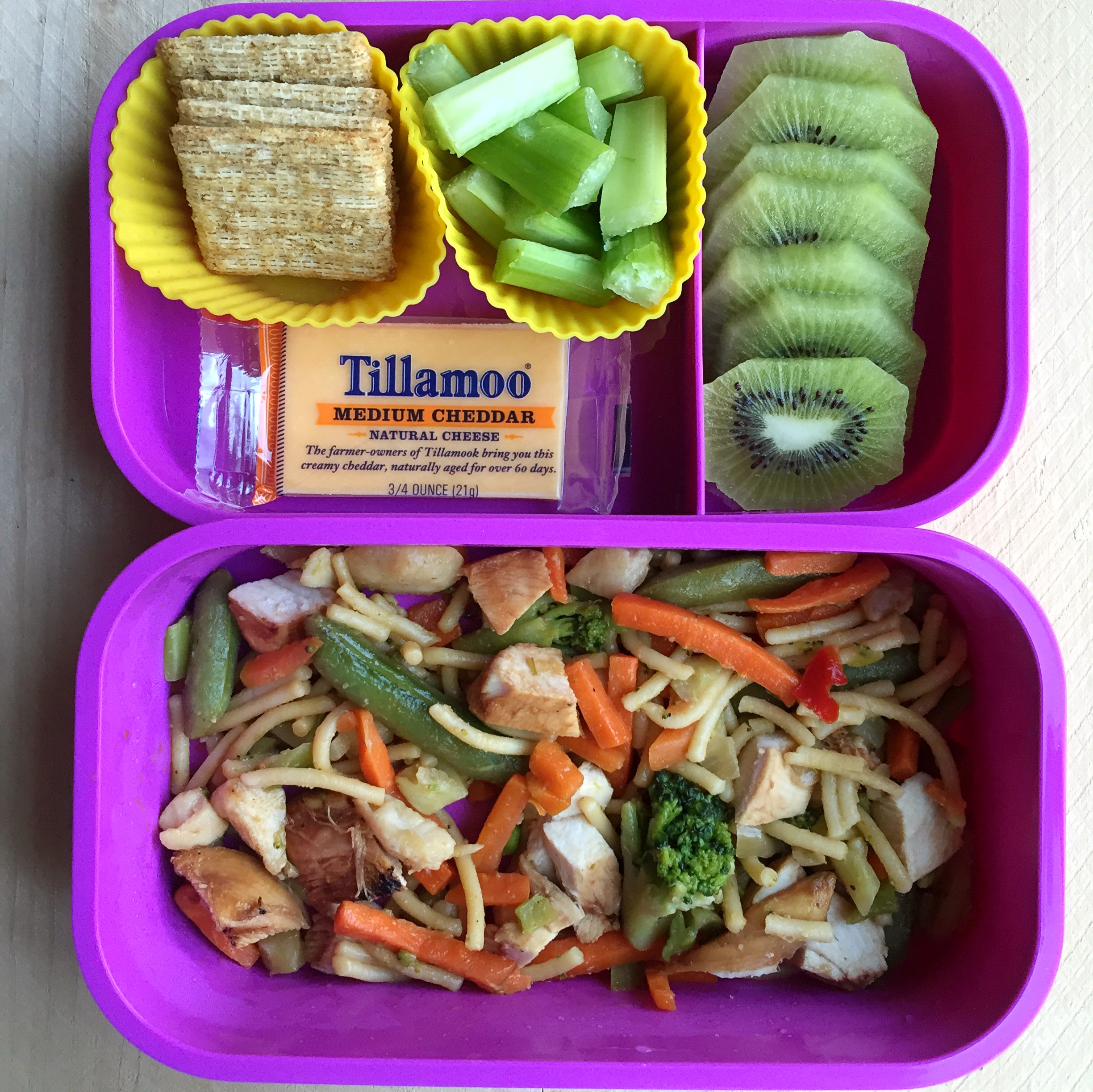 WEDNESDAY:
Leftover chicken, rice, and green beans, popcorn, Trader Joe's apple mango sauce, graham fishy's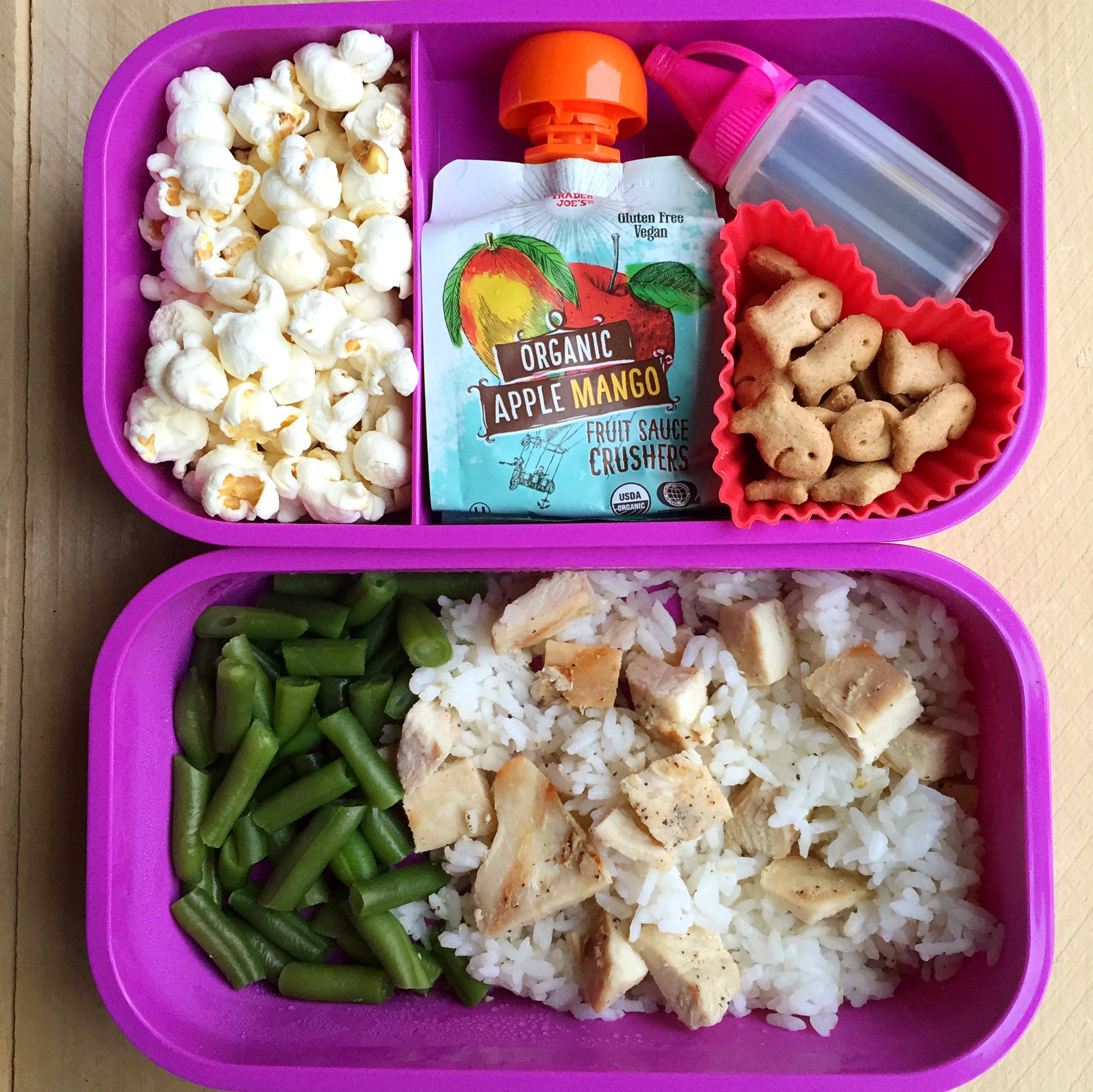 THURSDAY:
Leftover turkey shephard's pie, blue corn tortilla chips, guacamole (LOVE these from Costco), and carrot sticks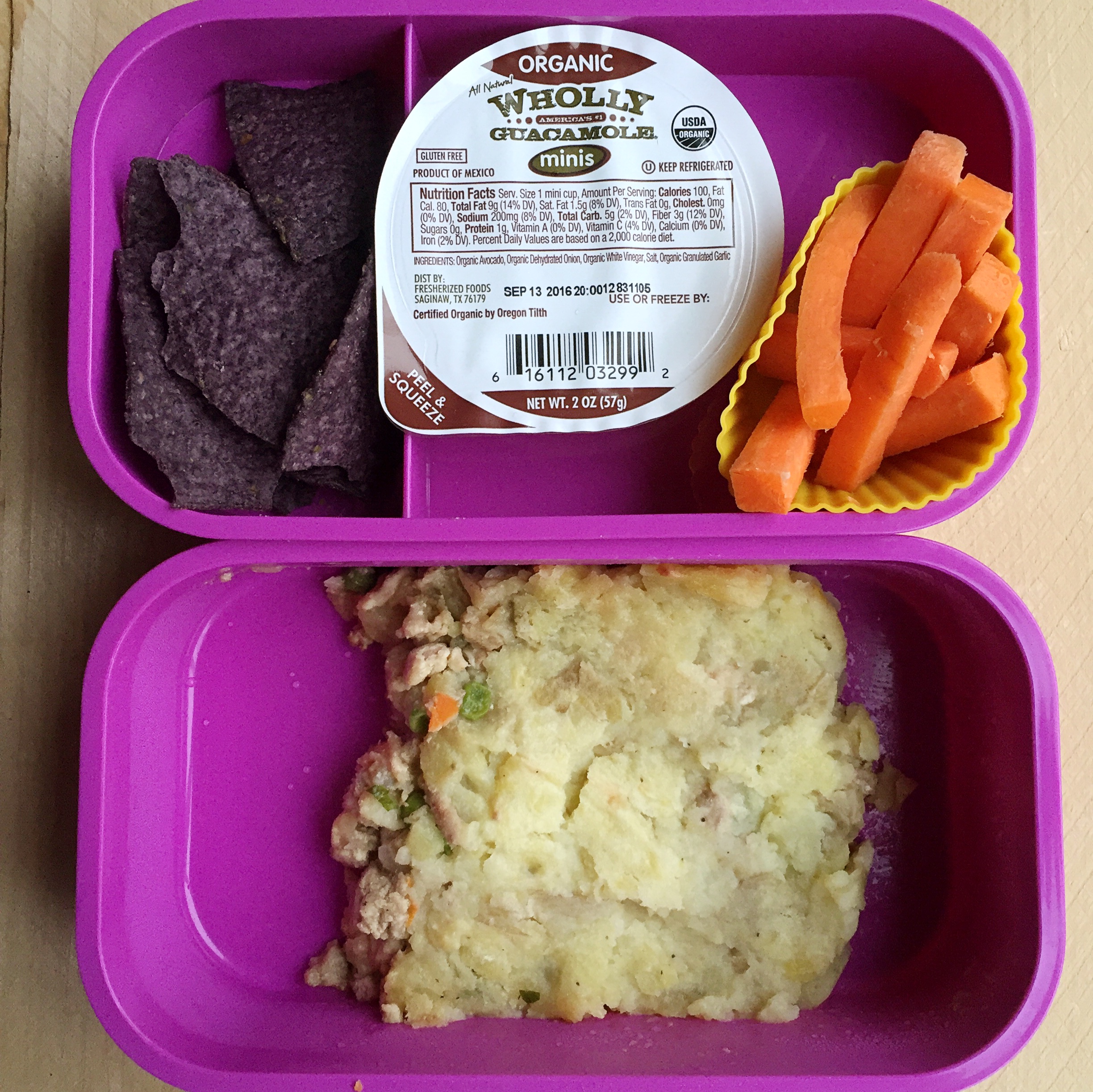 FRIDAY:
Leftover ground turkey burritos (meat, cheese, refried beans, guacamole), cantaloupe, cinnamon almonds, peas, and organic cheese puffs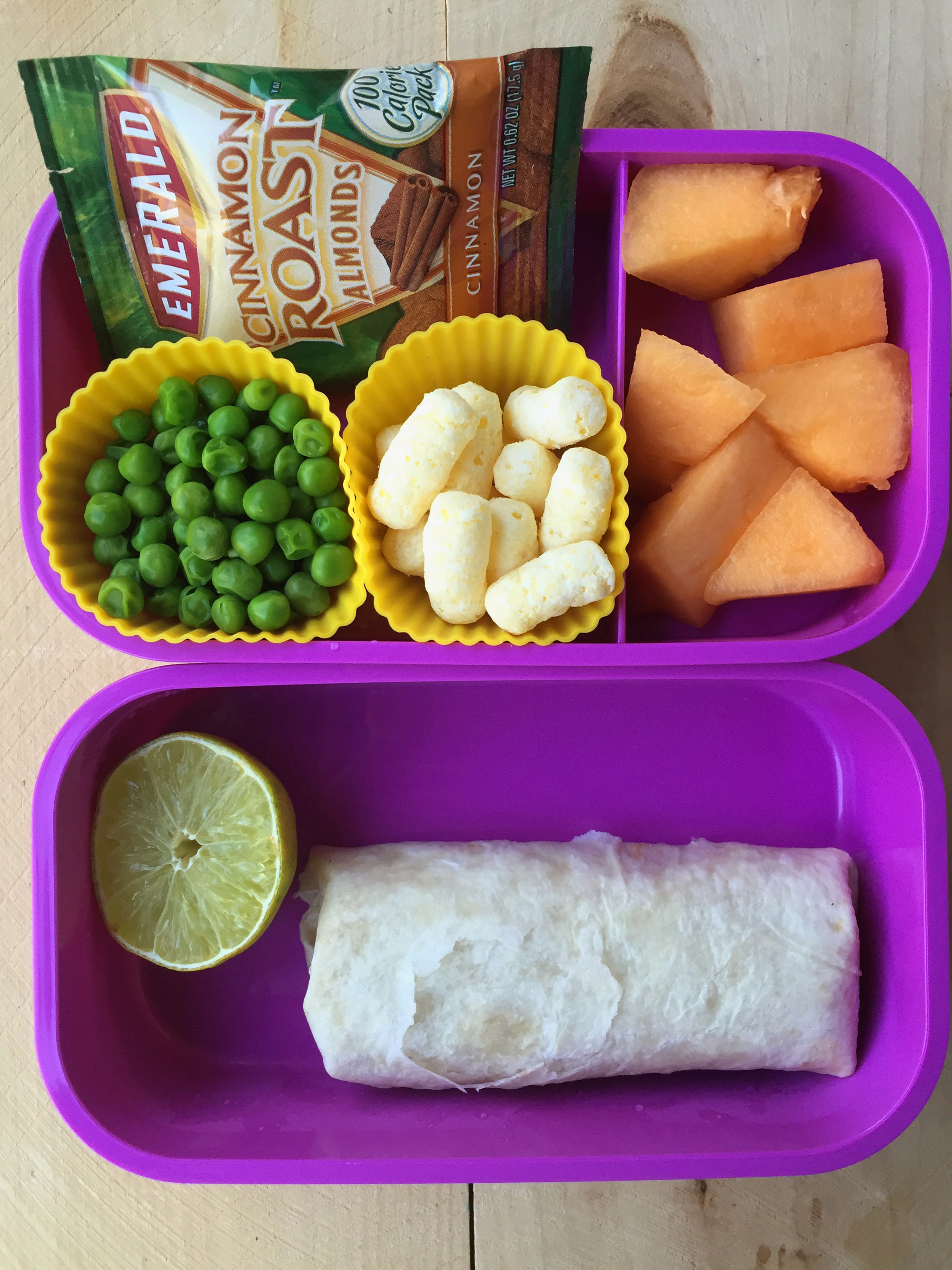 Week 4… COMPLETE!!!  Looking forward to sharing some new lunch box options with everyone.  I have TWO new systems and the only problem now is deciding which to use!!!  Stay tuned friends!  Lots more in store for this series 🙂
Have an AWESOME week!!!
Mini Crustless Quiches

Print recipe
Ingredients
1/2 teaspoon garlic powder
1/2 teaspoon salt
1/4 teaspoon pepper
2 Large whole egg
1 1/2 cup Organic MuscleEgg plain egg whites (www.muscleegg.com)
1/2 cup Kodiak Power Cakes
1 cup baby spinach (roughly chopped)
2oz ham (roughly chopped)
1 heaped tablespoon chives (finely chopped)
1/3 cup fat free mozzarella cheese (shredded)
1 Large roma tomato (finely sliced)
Directions
Step 1
Preheat oven to 350 degrees and coat a muffin pan (12) with non stick spray.
Step 2
Combine Kodiak mix, seasonings, egg, and egg whites in a large bowl. Mix until well combined and smooth.
Step 3
Divide ham, spinach, chives, and cheese evenly in muffin pan. Divide and pour egg/Kodiak mixture over veggies, ham, and cheese filling each tin within 1/4" from the top. Add sliced tomato to the tops of each 'muffin'. Bake 25 minutes until top is slightly golden brown.
Note
NUTRITIONAL INFORMATION (makes 12 servings): calories- 59, fat- 1 gram, carbs- 5 grams/1 gram fiber, protein- 7 grams per serving
And here are all of previous prep weeks right at your finger tips:
Find me on Facebook:


Find me on Instagram for daily food inspiration, ideas, and tips: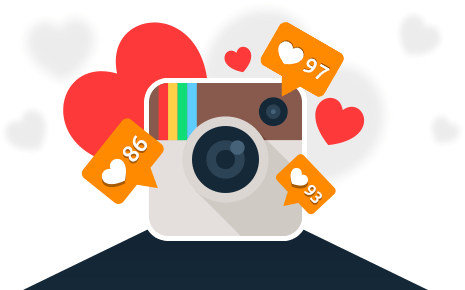 MY FAVORITE FOOD & MEAL PREP SUPPLIES