If I'm not eating oatmeal or French Toast in the morning, you can count on a big stack of fluffy pancakes being served up (with my coffee of course)!  I remember when I first started my fitness journey, I literally ate pancakes for at least a month straight.  I ate them in the morning, in the afternoon, at night before bed.  They never got old.  I came up with all kinds of different flavor combinations that were great, but in all honesty, you can't ever go wrong with old classics.  Nothing beats sweet simple flavors.
Today, I thought I would share my basic pancake recipe.  Tell me these guys don't look perfect?  Nutrient dense, no added refined sugar, fluffy, moist, and will certainly keep you going strong for the day!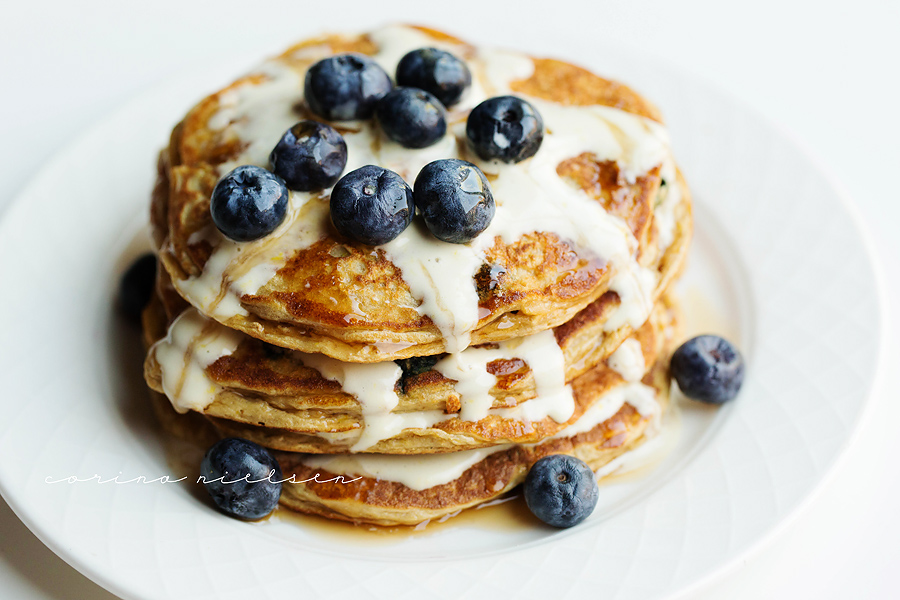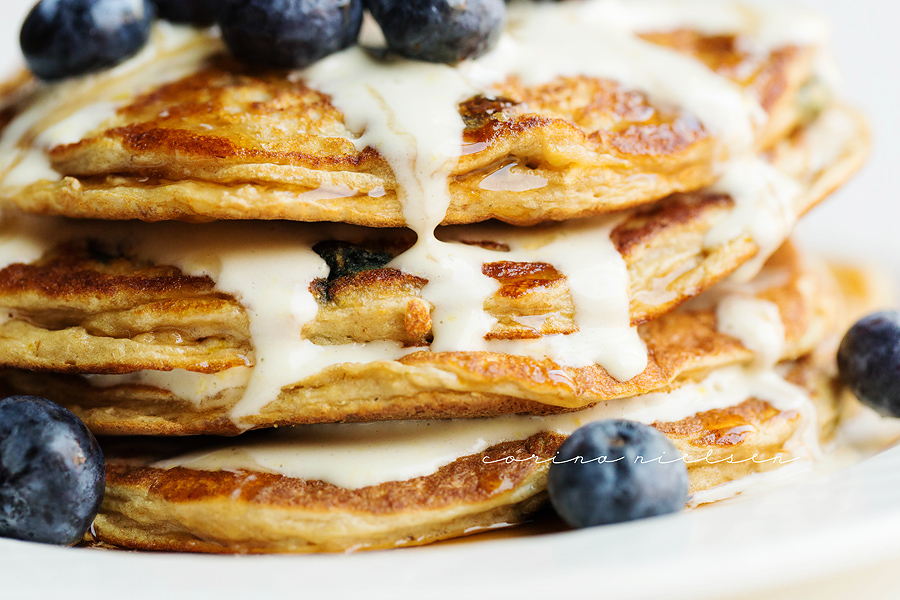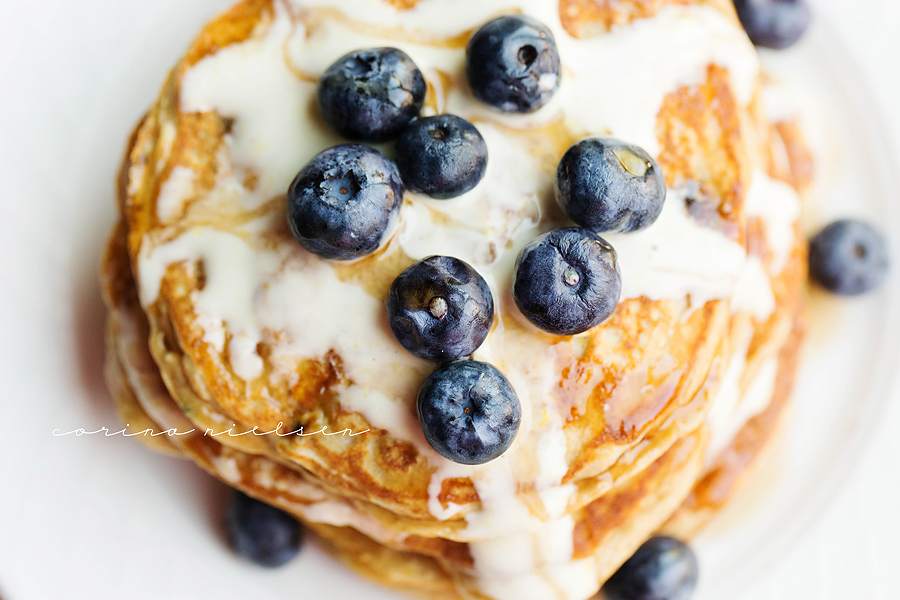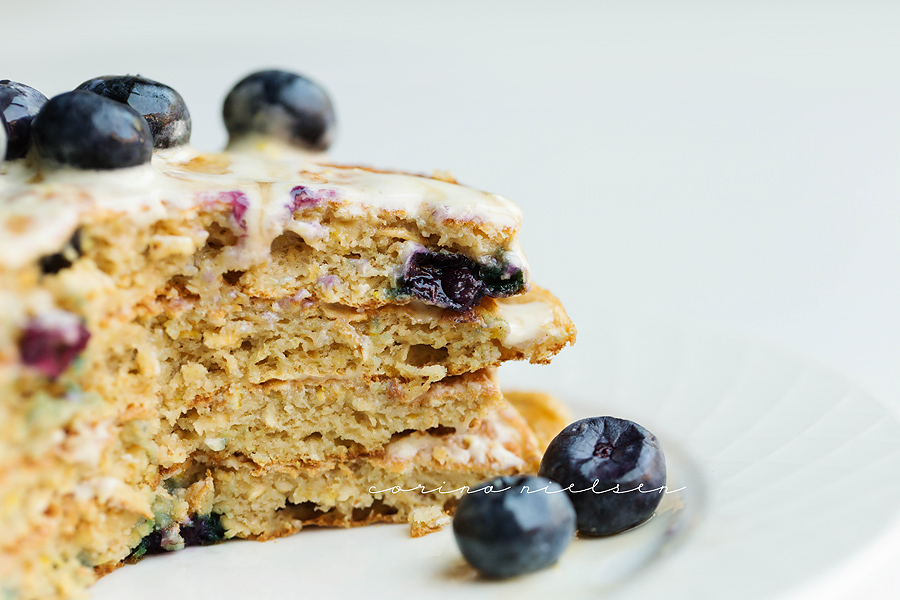 It really doesn't get much better than that… well, unless you add peanut butter in somewhere because well, peanut butter makes everything better… but that's for another day!
This recipe is SO macro friendly and you can easily adjust to fit your own nutritional needs.  Less protein powder (will need less almond milk, more oats/carbs (more almond milk), add some fat in by mixing the topping with almond butter or chopped nuts right on top… really easy to change things around!  Also, these hold up great if you wanted to make batches for meal prep.  Simply cook and store in the refrigerator or freezer.  Delicious, easy, and amazing breakfast for any day of the week!  Not a fan of pancakes and you prefer waffles?  No problem.  You can make either!
Here is the basic recipe for these:
Blueberry Protein Pancakes

Print recipe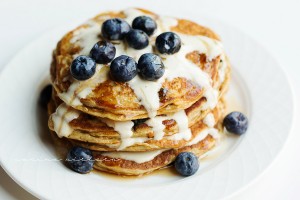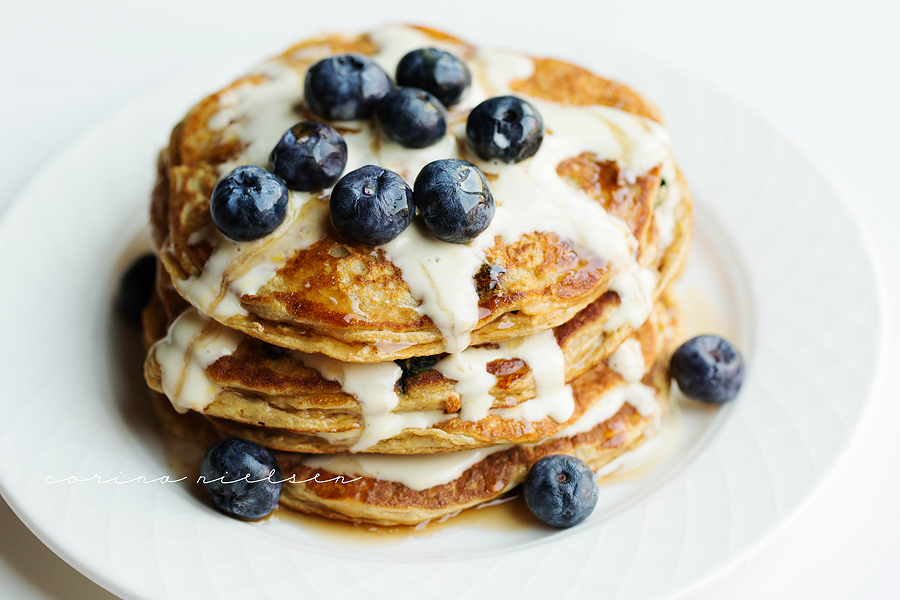 Ingredients
1/3 cup rolled oats (blended to oat flour)
1/2 scoop Vanilla Trutein protein powder
2 tablespoons coconut flour
1 teaspoon baking powder
1/2 teaspoon baking soda
1/2 teaspoon psyllium husk
1/4 cup egg whites
1 Large egg
1/4 cup unsweetened apple sauce
2 tablespoons 0% Plain Greek Yogurt (or coconut milk yogurt)
1 teaspoon vanilla extract
20-30 drops Vanilla Cream SWEET LEAF STEVIA
1/4 cup unsweetened almond milk
1/4 cup + 2 tbsp fresh blueberries
1/4 cup maple syrup
1/2 scoop Vanilla Trutein protein powder (** OPTIONAL but SO good **)
2-3 tablespoons water (** OPTIONAL but SO good **)
Directions
Step 1
After you have turned your oats into oat flour, stir all dry ingredients together in a medium sized bowl.
Step 2
Add all eggs and all wet ingredients until combined. Stir in 1/4 cup blueberries. Let batter sit for 2-3 minutes.
Step 3
Preheat griddle or large pan and spray with non stick spray
Step 4
Pour 1/4 cup of batter per pancake and cook each side on low to medium heat for 2-3 minutes until golden brown.
Step 5
To make protein topping, combine 1/2 scoop vanilla protein powder with 2-3 tablespoons of water to thin down to desired consistency OR simply top with maple syrup. Add remaining 2 tablespoons of blueberries.
Note
NUTRITIONAL INFORMATION (using coconut milk yogurt) : calories- 385, protein- 42, carbs- 37, fat- 9
And other flavor combinations of waffles & pancakes you may enjoy…
See, I told you…. I'm a serious fan of pancakes & waffles!!!!