Whether I am in a caloric surplus, deficit, or in maintenance the one meal in my day remains almost always 100% consistent is… dessert!  Part of my final meal each day is either a protein mug cake OR protein ice cream because I just absolutely love each of them.  Flavors and toppings constantly change, but I never ever get tired of my nightly desserts.  Just the right amount of "dessert" to tame my sweet tooth, perfect macros to end the day, and I'm always satisfied going to sleep.
Up until about 2 months ago, I actually made my pro-yo (Greek yogurt protein ice cream) fresh each night.  I would mix everything around 10 pm when I got the kids to sleep, pop it in the freezer for about an hour, give it a quick stir half way through, then come back to top it and devour.  This ritual lasted at least 6 months, but then it dawned on me that I could probably save some time at night if I just made a big batch of it.  No idea what I hadn't thought of that before.  I was hesitant that it the constancy would be the same, but as it turns out… I actually like the bigger ice cream maker batch much better.  So smooth and perfect. I can't get enough of this stuff!!!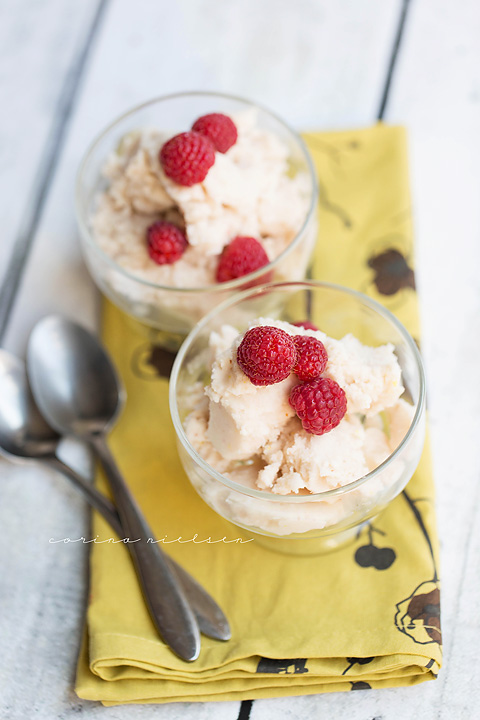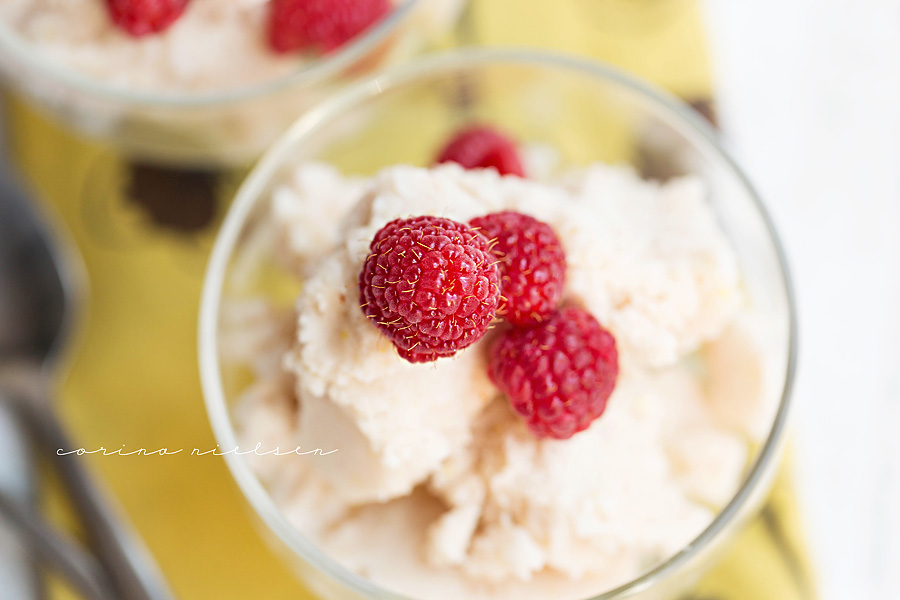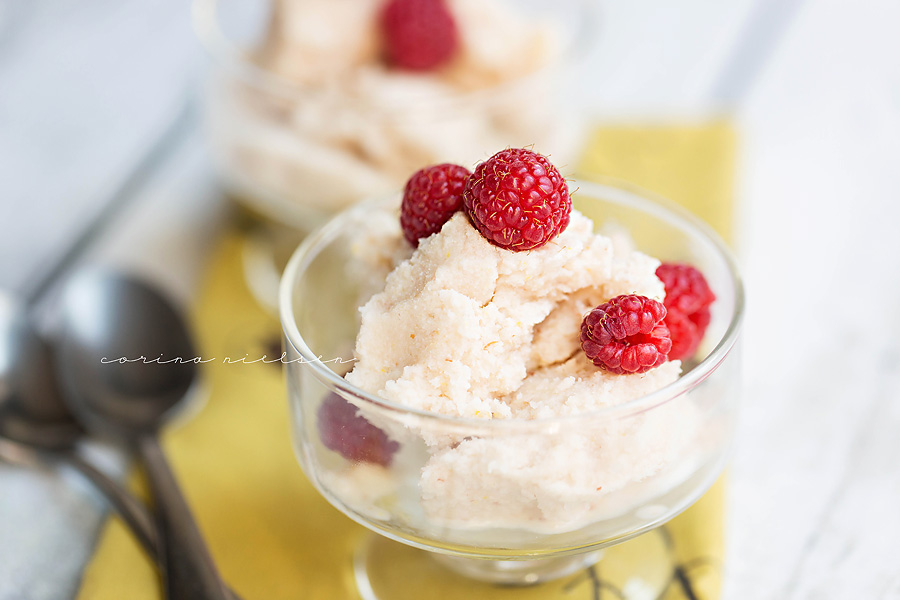 Simply topped with berries or other favorite fruit, this Greek yogurt protein ice cream is a winner… of course I usually NEVER have it this simple though!!!  I usually add a couple of tablespoons of Better N Peanut Butter, berries, cacao nibs, and Reddi Whip on top BUT I'm no stranger to adding crushed up Oreo's, sprinkles, marshmallows, brownie pieces, cereal, my favorite protein bar (Square Bars).  If I am on a high carb day, I usually top my French toast, pancakes, or waffles with some of this ice cream as well.  You can see a few of my proyo bowls here, here, and here (bottom middle picture).  Again, top it with whatever you like!  You won't be disappointed!  It's so easy to make and super versatile.  Even without an ice cream maker, just mix all of the ingredients in a stand mixer until fluffy and then freeze in a large container.  When you are ready to eat it, take it out of the freezer for 20-30 minutes to temper it OR if you are impatient like me… pop the container in the microwave for 20-30 seconds until its softened slightly… scoop, top, and serve!
Basic Greek Yogurt Protein Ice Cream/Frozen Yogurt

Print recipe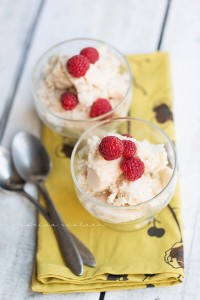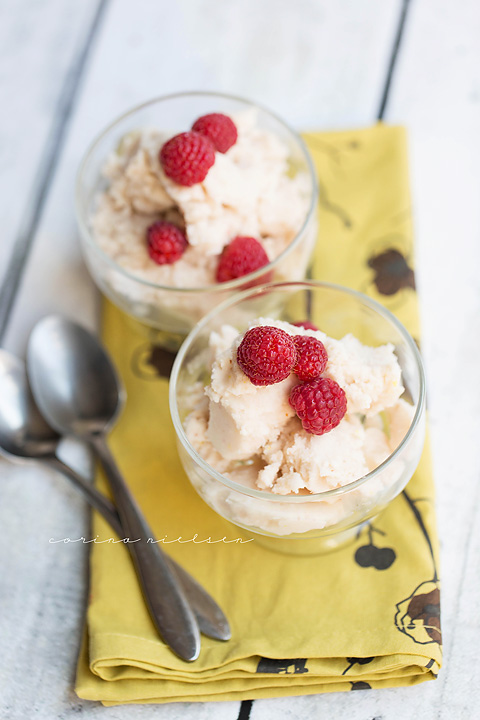 | | |
| --- | --- |
| Serves | 4 |
| Prep time | 5 minutes |
| Cook time | 15 minutes |
| Total time | 20 minutes |
| Meal type | Dessert |
Ingredients
scoop Trutein Peanut Butter Marshmallow Cookie Protein (** Vanilla protein will work as well **)
4 tablespoons PB2 (powdered peanut butter)
1 cup unsweetened Vanilla almond milk
1 1/2 cup 0% Fage Greek yogurt
1 teaspoon vanilla extract
15-20 drops Vanilla Cream Sweet Leaf Stevia
Directions
Step 1
Place your ice cream maker base in the freezer overnight. This can also be made without an ice cream maker.
Step 2
Combine all ingredients in the bowl of your stand mixer. Using the wire whisk attachment, mix until very well combined and mixture is smooth.
Step 3
Pour in the ice cream maker and let churn for 15-20 minutes depending on your manufacturers instructions. ** If you do not have an ice cream maker, simple pour the mixture in a glass or tupperware container and freeze. **
Step 4
Scoop contents out and place in a large storage container. Freeze until ready to use. You will need to temper the ice cream for 10-15 minutes before eating.
Note
NUTRITIONAL INFORMATION (makes 4 large servings): calories- 138, protein- 24  g, fat- 3 g, carbs 10 g