I honestly didn't think it was possible, but I have officially succeeded in creating a keto-paleo friendly GINGERBREAD cookie!!!  The taste, the texture, the color, and overall appearance are absolute perfection.  Not only that, these gingerbread cookies are actually GOOD for you.  They happen to be filled with a variety of healthy fats, fiber, protein, and even pre-biotics that are wonderful for our gut health!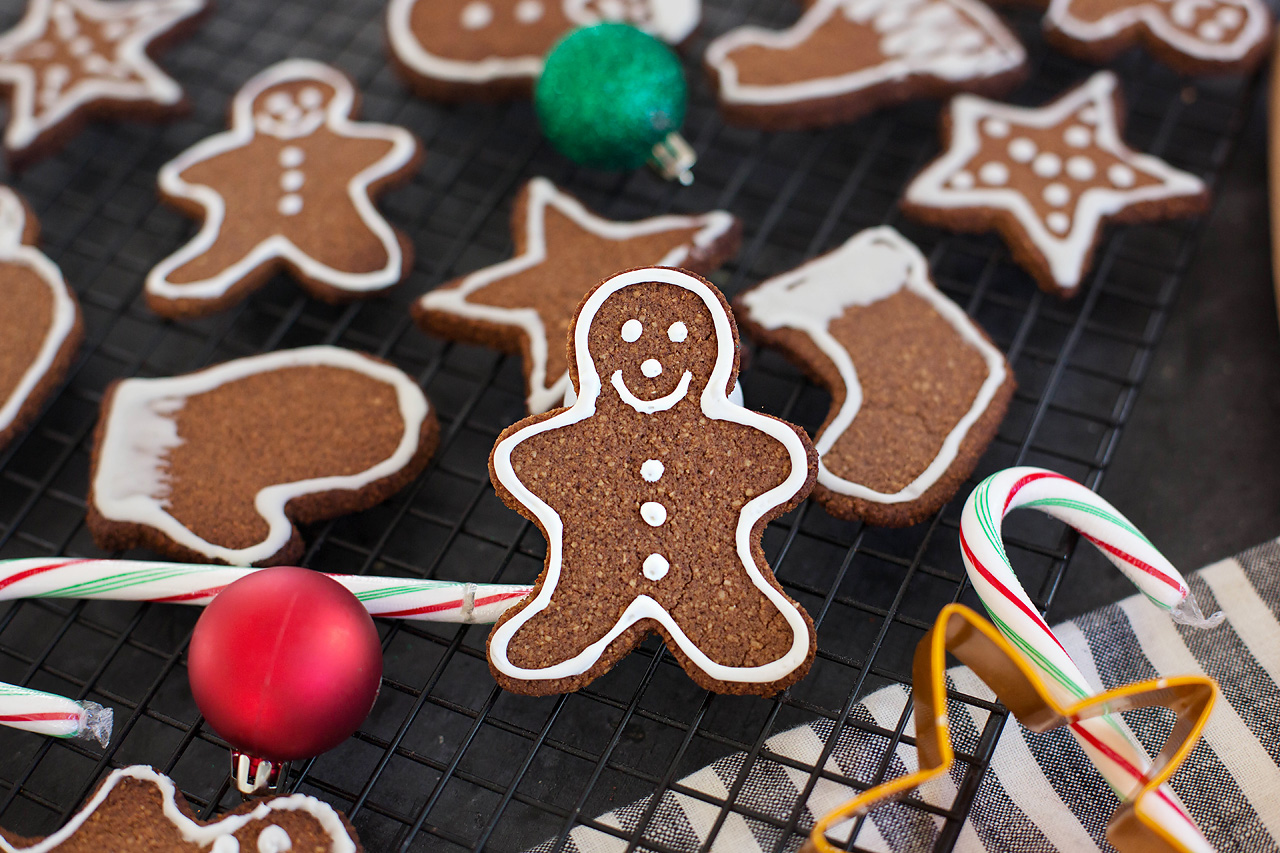 I think they also happen to be pretty darn adorable too :).  And look at how sturdy these are.  They hold their shape beautifully and can be used for any type of cut outs you want to use.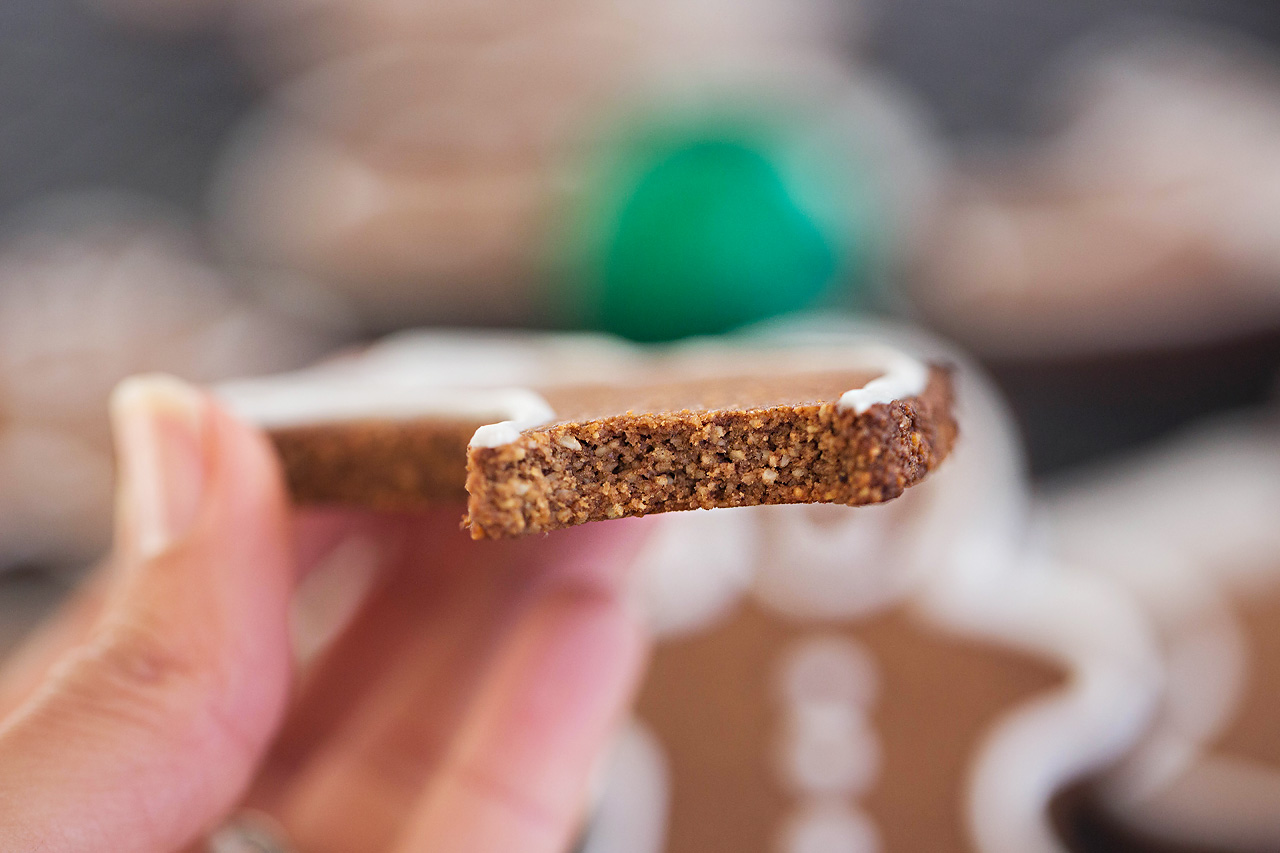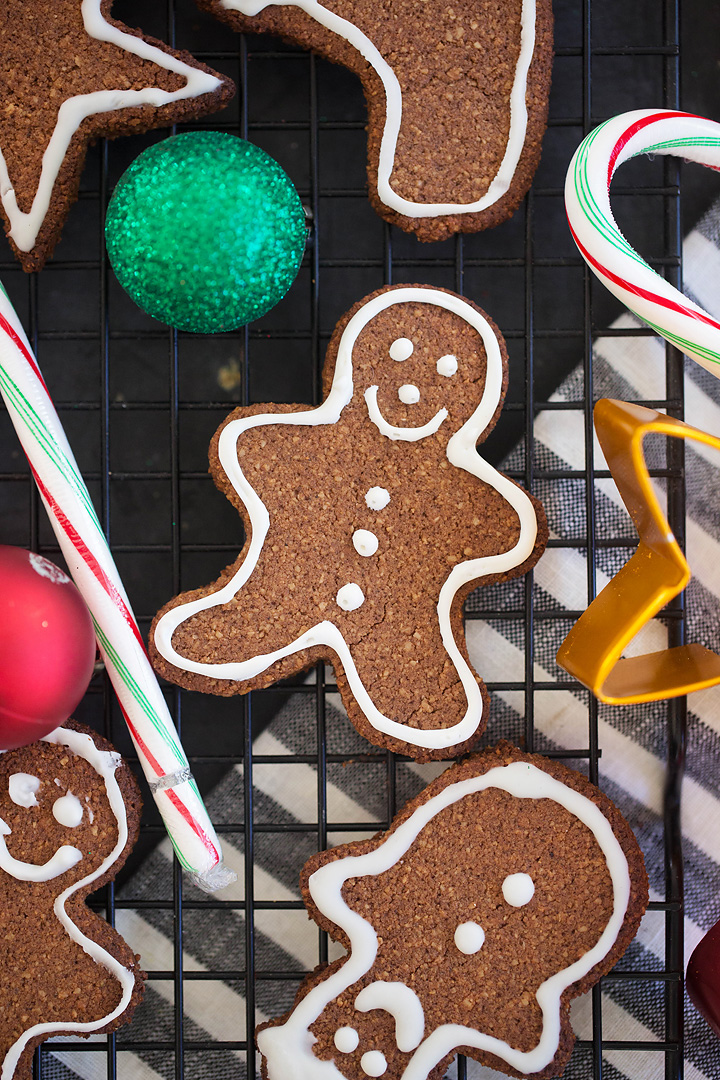 Low Carb Gingerbread Cookies

Print recipe
Serving Size

1 cookie
Per Serving
Calories
101 kcal
Protein
3g
Total Carbohydrate
6g
Total Fat
9g
Fibre
3g
Ingredients
1/4 cup softened butter
1 tablespoon molasses
1 teaspoon vanilla extract
1/2 cup Swerve, Stevia, or golden monk fruit sweetener
1 egg yolk
1 1/2 cup almond flour
1 1/2 scoop Perfect Keto Chocolate Collagen Powder (** 20% OFF COUPON & LINK BELOW **)
1/4 cup tiger nut flour
1 tablespoon coconut flour
1/2 teaspoon baking powder
2 teaspoons ground ginger
2 heaped teaspoons cinnamon
1/4 teaspoon ground nutmeg
1/4 teaspoon ground cloves
2 tablespoons water or milk of choice
3 tablespoons melted coconut butter (** ICING **)
Directions
Step 1
Combine butter and sweetener in a large bowl or stand mixer. Whip on high for 1 minute. Add vanilla extract and egg yolk. Mix well until light and fluffy.
Step 2
Add all dry ingredients to a medium sized bowl and mix until combined and uniform in color.
Step 3
Slowly add dry ingredients to wet ingredients. If dough is too thick and doesn't come together add 1-2 tablespoons of milk or water.
Step 4
Lay dough onto a piece of parchment paper and flatten uniformly to 1/4" thick. Refrigerate for at least 2-3 hours or preferably overnight.
Step 5
When you are ready to bake the cookies, preheat oven to 350 degrees and line a baking pan with parchment paper or a silpat. Remove cookies from the fridge and cut desired cookie shapes out. Place on prepare cookie sheet and bake for 12-15 minutes. Cooking time will depend on how thick and large your cookies are. They are done with the edges and bottoms are slightly golden brown.