Last year, when I started to crank out baked goods that were a bit more nutrient dense (AKA "healthy" with no added sugar) AND told my family a couple of the ingredients I had used, they were almost instantly turned off.  They immediately turned their heads up at my food and rarely even wanted to take a test bite for me.  Often times when I need an outside opinion on flavors, textures, combinations, etc., I would force one (or all of them) to taste test for me though.  9 times out of 10, they would go back for more but that's another story for another time.  However, there have been occasions where recipes are a clear slam dunk for me… no taste testing or family focus group needed.  Case in point with these cookies I whipped up last week.
Soft, fluffy, moist, absolutely FILLED with peanut buttery goodness, and perfect in every way.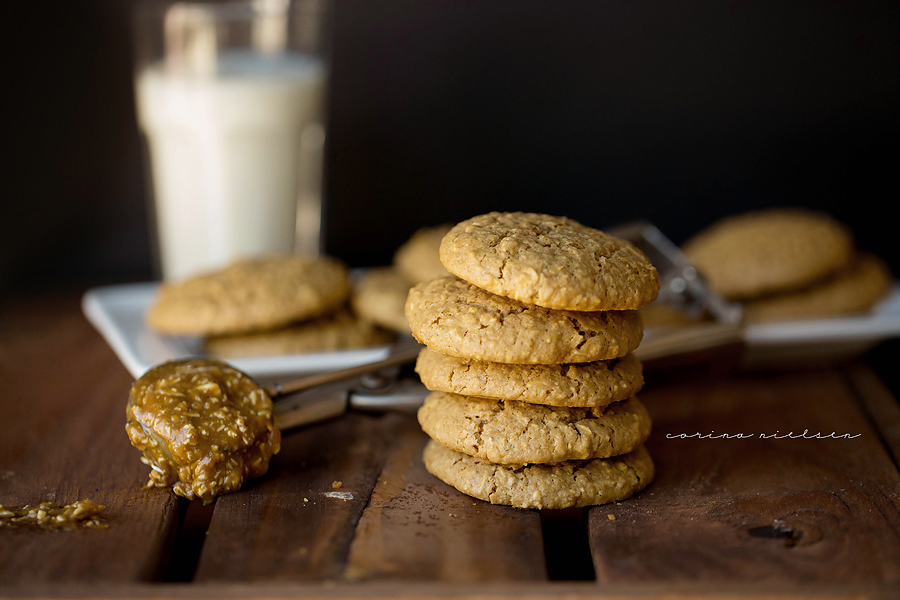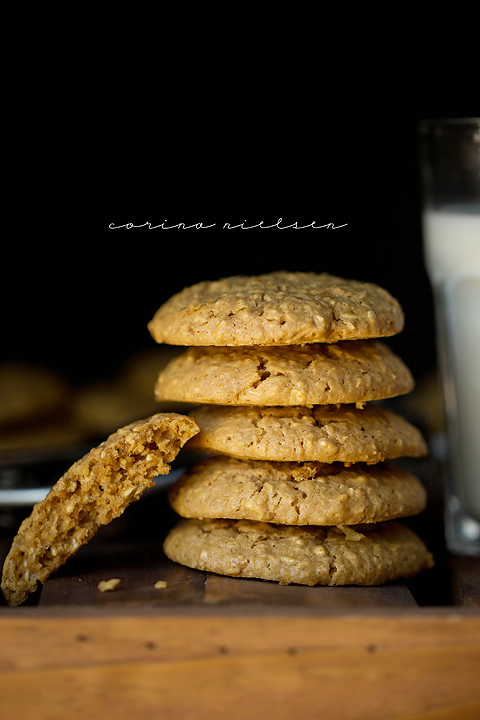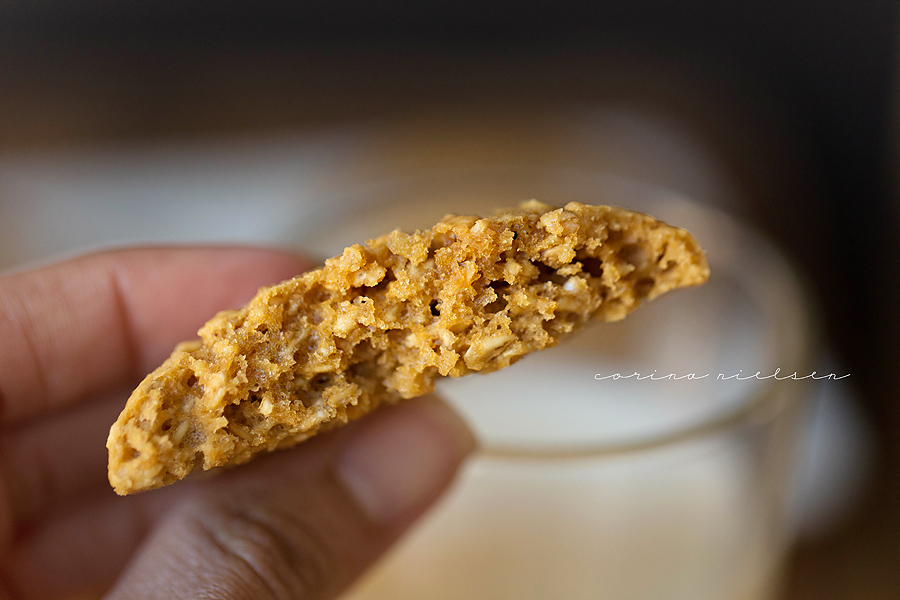 FYI… these delicious, high protein cookies are extremely dangerous to leave out on your counter all day long!!!  I found myself grabbing half a cookie here and a little nibble there for 3-4 days straight until they were all in my belly and all gone.  That was such a sad moment…. luckily, I still have a little more of my jar of P28 Foods White Chocolate Peanut Butter!!!  I will definitely be whipping up another batch of these cookies very very soon, perhaps even this week but this time I will dipping them in melted dark chocolate and possibly even a sprinkling of chopped peanuts.  God, that sounds good doesn't it?
White Chocolate Peanut Butter Cookies

Print recipe
Ingredients
1 whole egg
1/4 cup unsweetened apple sauce
2 tablespoons softened coconut oil
1/2 cup P28 White Chocolate Peanut Butter
1 teaspoon vanilla extract
1/2 cup coconut sugar
1 1/4 cup oat flour
1 teaspoon baking powder
Directions
Step 1
Preheat oven to 350 degrees.
Step 2
Place all ingredients in a large bowl and mix until well combined and smooth. Batter will be slightly wet.
Step 3
Using a cookie scoop, place each mound on a parchment lined baking sheet.
Step 4
Bake for 12-15 minutes until edges are slightly golden brown. Do NOT over bake.
Note
NUTRITION INFORMATION (recipe makes 20 cookies): calories- 101 , protein- 5, carbs- 8 , fat- 5 PER COOKIE