Well, this smoothie was an absolute no brainer.  Mint Brownie MuscleEgg and a small serving of my Thin Mint Almond Cake?  Sounds pretty darn perfect if you ask me!
This really was simply. meant. to. be.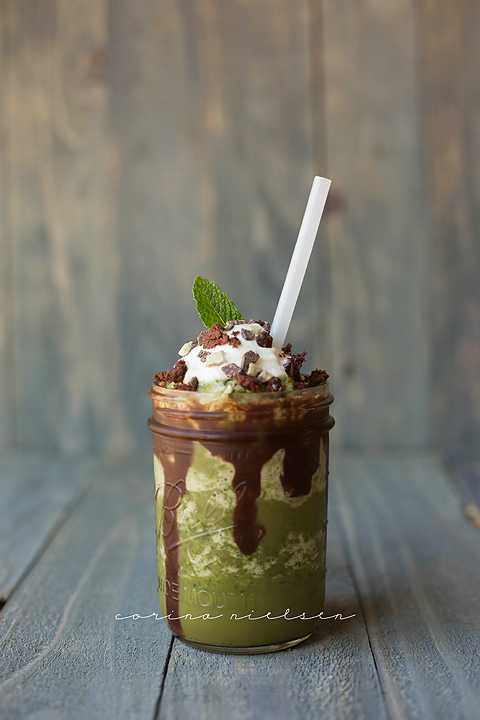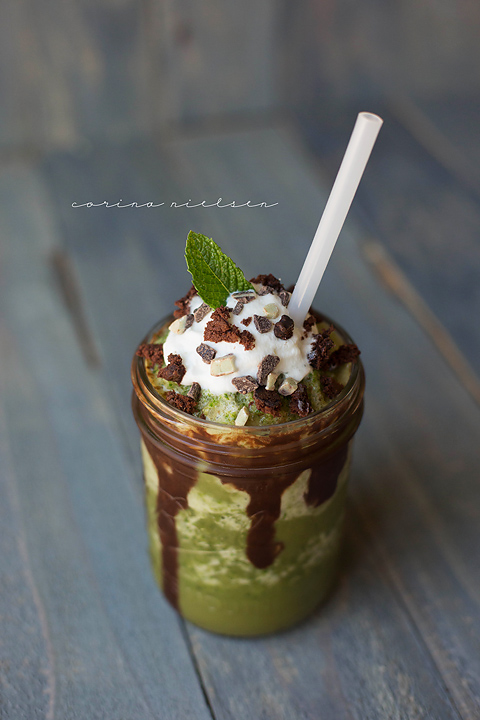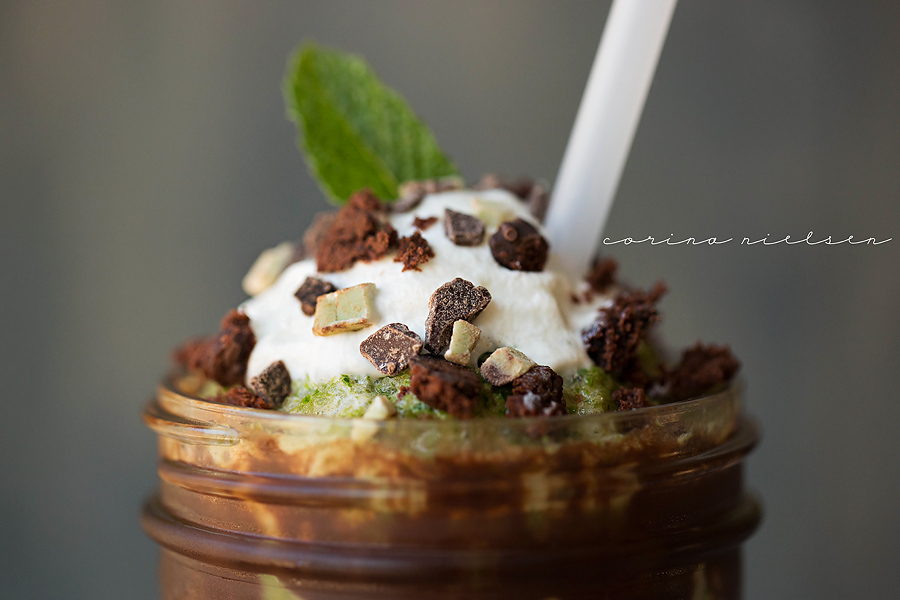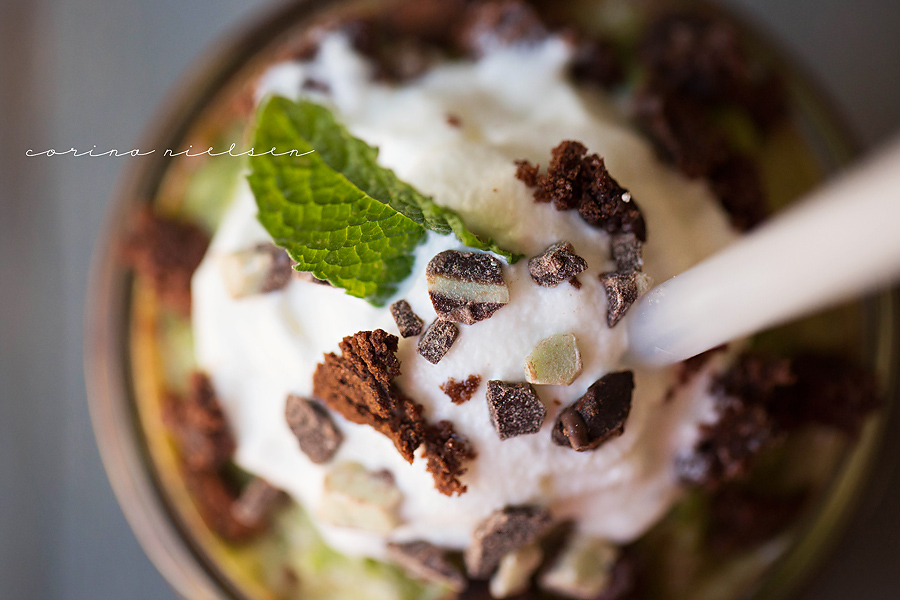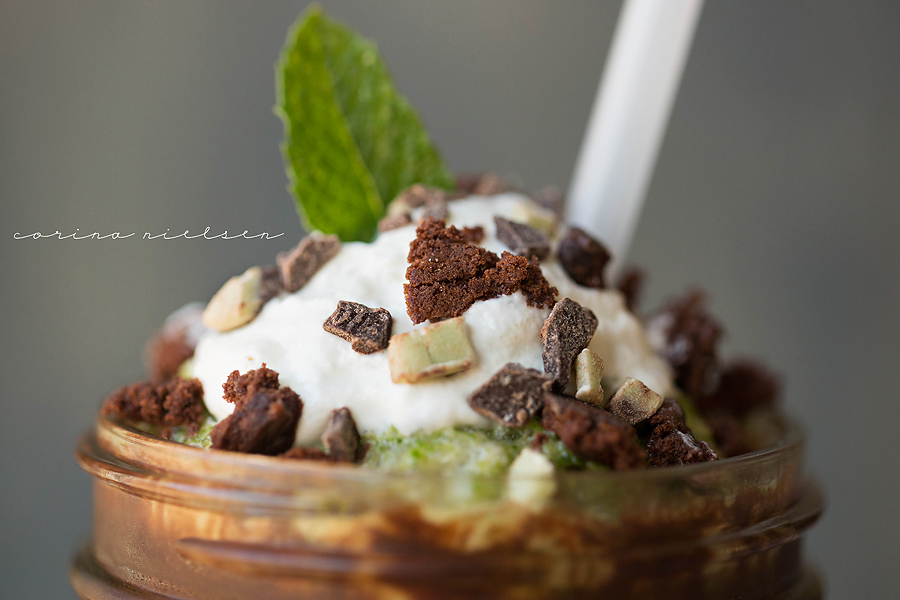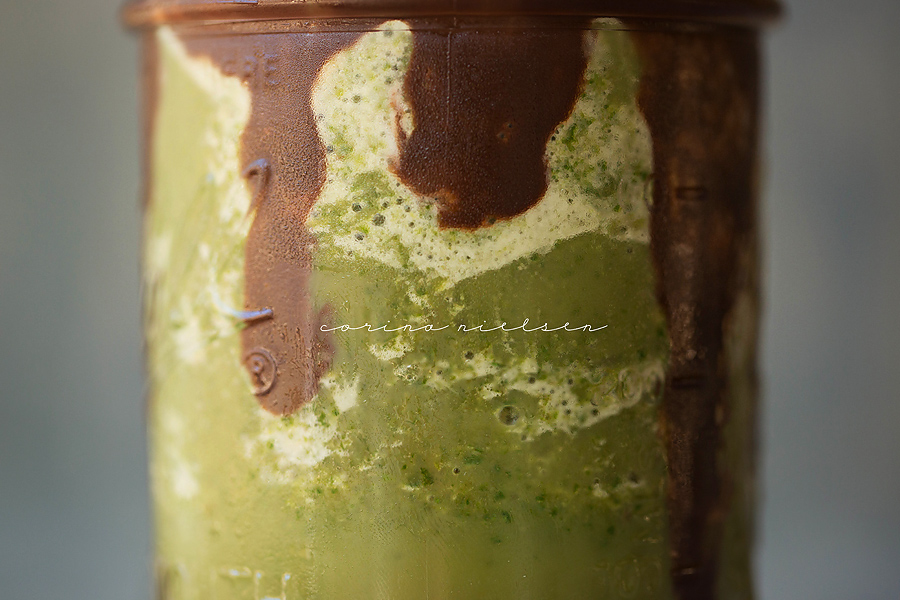 Yup, this was pretty darn perfect.  So refreshing and just the right amount of sweet for an afternoon snack!  Only thing that would have made this green smoothie even better was if I had stirred in some of my Thin Mint Almond cake INTO the actual smoothie as well.  Then I could have enjoyed even more yummy "brownie" chunks!
Mint Brownie "Green" Smoothie

Print recipe
Ingredients
2 Large handfuls of spinach
3/4 cups unsweetened almond milk
1/4 cup mint leaves (** or use 1-2 drops peppermint extract **)
5-7 drops Chocolate Sweet Leaf Stevia
1/2 cup Mint Brownie Muscle Eggs (egg whites)
2 teaspoons cacao powder
1/2 tablespoon chia seeds
3/4 cups ice
1-2 tablespoon Thin Mint Almond Cake crumbles (** RECIPE IN PREVIOUS POST **)
2 tablespoons Walden Farms Chocolate Syrup (** OPTIONAL **)
2 tablespoons Fat Free Whipped Cream (** OPTIONAL **)
Directions
Step 1
Place almond milk and greens (spinach and mint leaves) in a blender and turn on high until greens have been liquified and no more visible leaves remain.
Step 2
Add cacao powder, egg whites, chia seeds, and Sweet Leaf stevia. Blend until combined.
Step 3
Add ice and blend until smooth.
Step 4
Pour chocolate syrup (if you are adding it) along the rim of your glass, add smoothie, top with whipped cream and cake crumbles. I also added Andes chopped mints!