Breakfast.  Easily my favorite meal of the day.  During the week, you can usually catch me eating a big bowl of eggs with a ton of veggies and a couple of slices of toast with peanut butter & cinnamon (I'm a creature of habit) and the kids eating random breakfast type things (oatmeal, waffles, yogurt, breakfast sandwiches, etc.) IN the car, but on the weekends I usually like to do something a bit more special.  Sundays are really the ONLY day of the week where I can take my time waking up, sit down and enjoy a big cup of hot coffee by myself while the rest of the family is still knocked out, scroll through my social media, get ideas for recipes, and soak up the pure awesome quietness that surrounds me.  It's literally my favorite day and time of the week.
As the time ticks by though, people star rolling out of bed, and my eyes have grown tired of scrolling I love being able to prepare a nice big breakfast for myself and the family.  The requests I have taken from hubby and the kids the night before are typically the same each week (more creatures of habit): pancakes, waffles, potatoes/hash browns, and bacon or sausage.  Week after week, my family has the same combination of these foods and while everyone is perfectly happy with their big home cooked Sunday breakfasts, I thought I would surprise them one day and throw all of their weekly favorites together into one.  Pretty wild of me huh?  I like to live on the wild side obviously.
The first time I made these muffins, we had them alongside a HUGE pot of CHEESY scrambled eggs with chopped up potatoes.  Absolutely perfect meal.  AND the family loved these muffins so much they have been requested week after week since!  Guess my craziness paid off this time.  I figured it would be a great idea to whip up a double batch a few Sundays ago so the kids could enjoy them for breakfast during the week as well… genius meal/food prep idea!!!!  The muffins are a great source of everything they need to get their day going and PERFECT for on the go eating!  They can grab a couple of these muffins, throw some fruit on a paper plate, and out the door we go!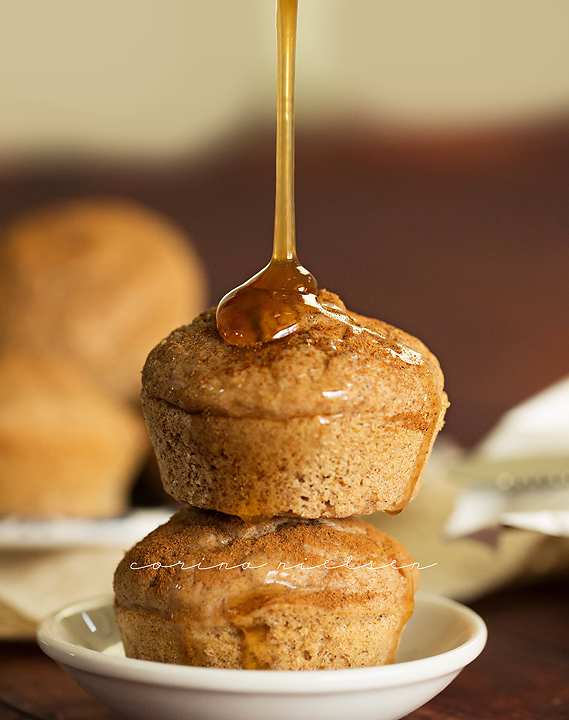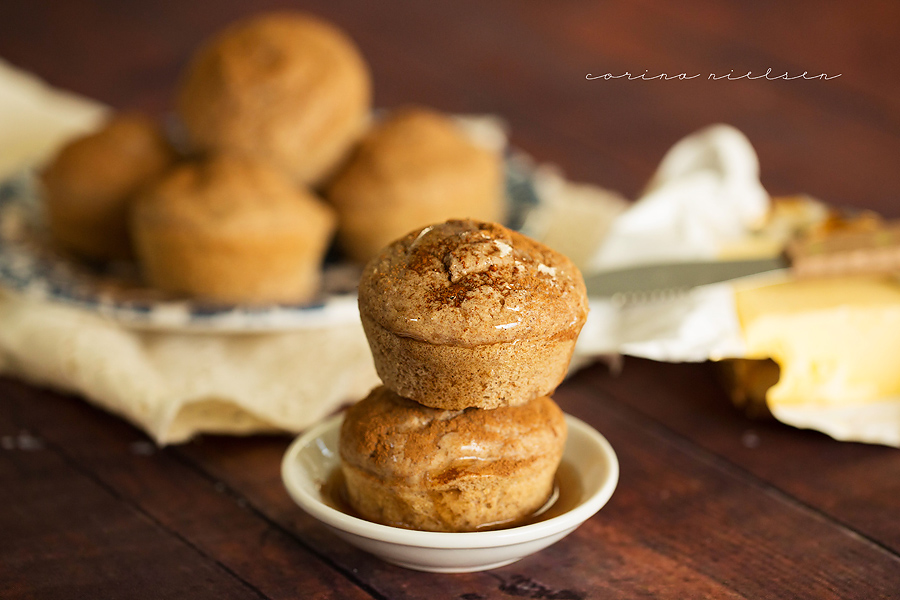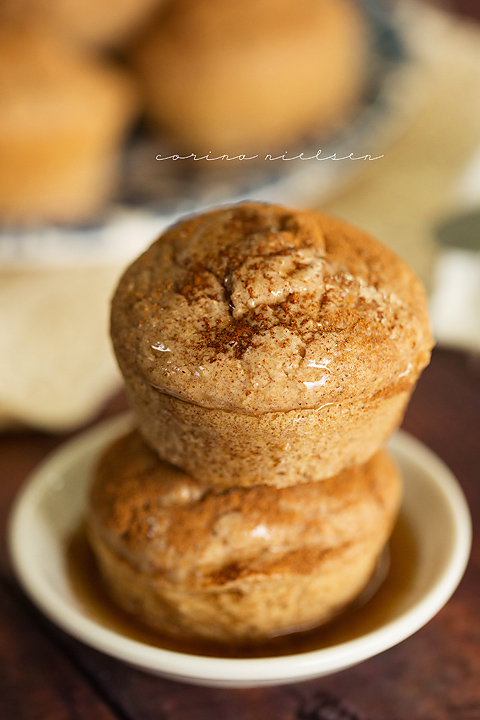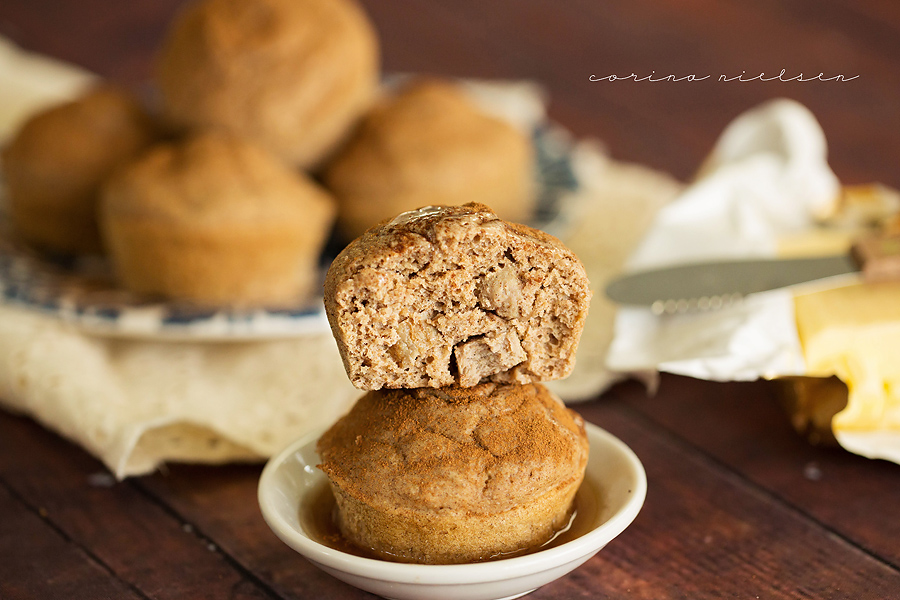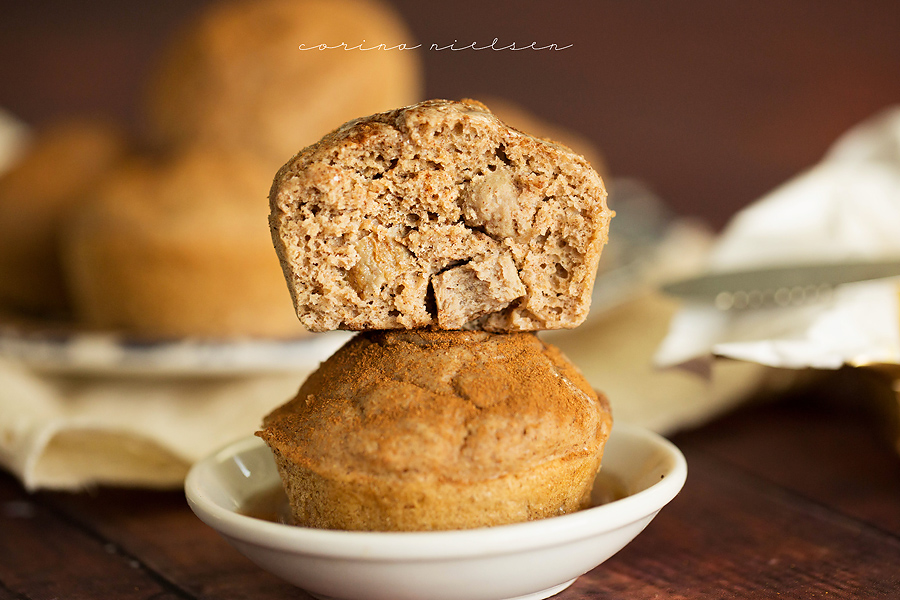 Cinnamon & Maple Sausage Muffins

Print recipe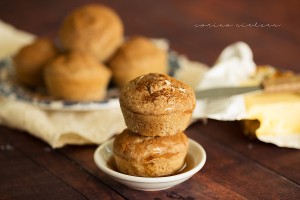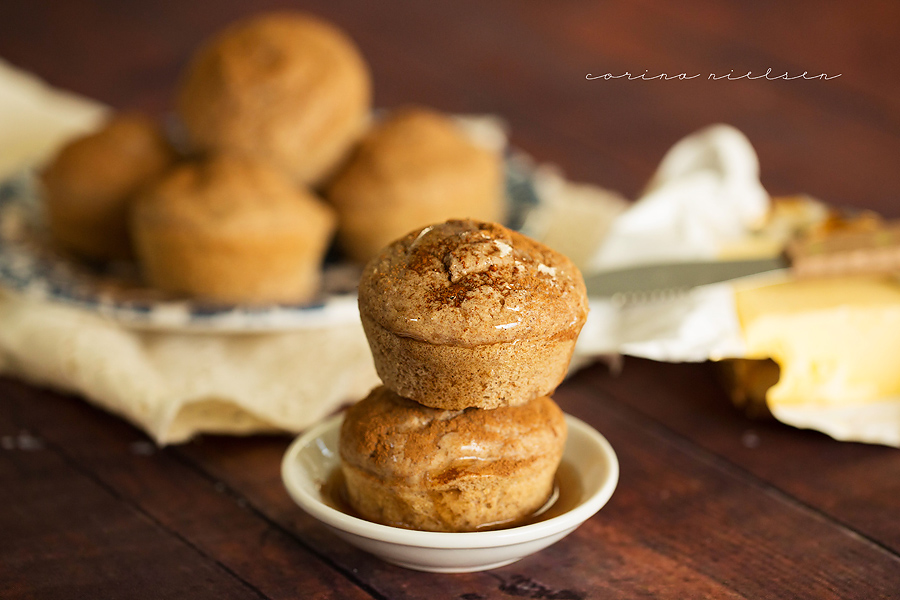 | | |
| --- | --- |
| Serves | 6 |
| Prep time | 5 minutes |
| Cook time | 20 minutes |
| Total time | 25 minutes |
| Meal type | Bread, Breakfast |
Ingredients
1 1/2 cup Kodiak Power Cakes Mix
1/4 teaspoon salt
1/2 teaspoon baking powder
1 1/2 teaspoon cinnamon
2 tablespoons baking stevia
1/3 cup Vanilla MuscleEgg egg whites (or plain egg whites)
1 cup milk of choice (I used unsweetened Vanilla almond)
1/3 cup maple syrup (I used Walden Farms pancake syrup for fewer calories)
1/2 teaspoon vanilla extract
4 precooked sausages (I used Jennie O Turkey sausage links)
Directions
Step 1
Preheat oven to 350 degrees and coat a muffin tin with non stick spray.
Step 2
Combine all ingredients except sausages in a large bowl. Stir until smooth. Stir in chopped sausages.
Step 3
Bake for 18-20 minutes until a toothpick comes out clean when poked through the center.
Step 4
Drizzle or dip in extra syrup/ sprinkle with extra cinnamon if desired.
Note
NUTRITIONAL INFORMATION (makes 6 muffins): calories- 133, fat- 3 grams, carbs- 15 grams, protein- 12 grams (PER MUFFIN)