A safe, no bake, HEALTHY peanut butter cup cookie dough that's low in carbs and high in protein!  This quick & easy recipe will have you drooling!  Step by step instructions included!!!  
Whether you are going to a friends house this weekend for Super Bowl or you are hosting the party yourself, this cookie dough MUST make it on the menu!  It's one of those no brain needed type of recipes that takes under 10 minutes to make, it's versatile (easily substitute ingredients you have on hand), and forgiving (it would take a lot to mess ANY version of this up).  Not only that, it's highly addictive and you will find yourself (and others) parked right in front of it during the game!
The majority of 'Game Day' grub will always be finger foods and small bites, but before you know it you've already eaten 15 chicken wings and at least 30 chips LOADED with a plethora of dips.  By this point, you are wishing you had scaled back a bit so you don't feel quite as bad about grabbing some dessert to round out your 'meal'.  What I love about this 'no bake' cookie dough is it will satisfies your sweet tooth WITHOUT cutting too far into your calories for the day.  It's rich in protein and fiber which will also help keep you fuller, longer.  And have I mentioned how easy this is???
Step 1: throw (almost) all of the ingredients into a food processor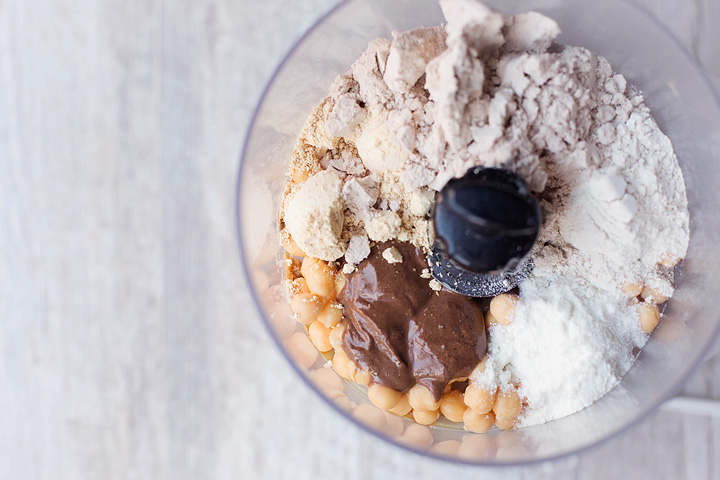 Step 2: mix, mix, mix until the 'dough' forms into one big chunk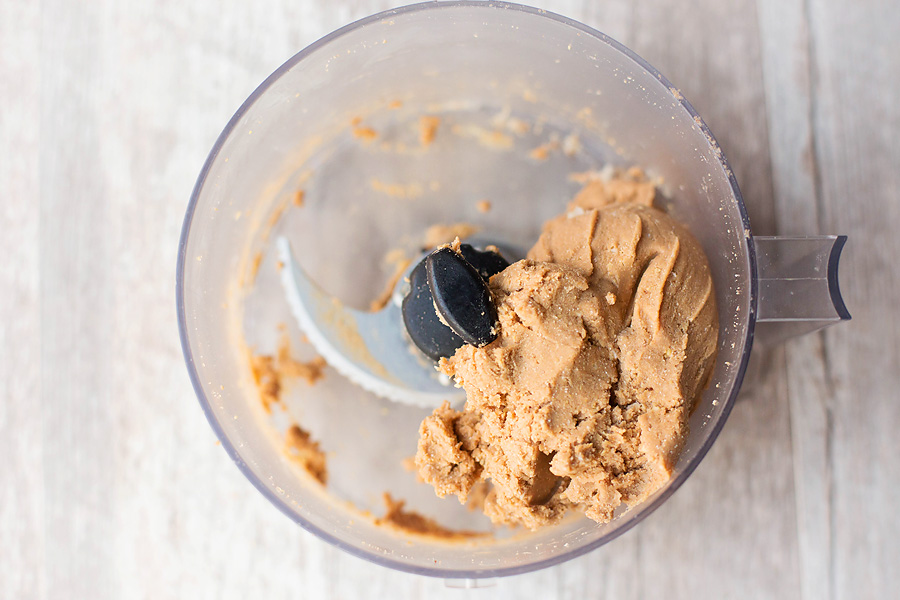 It should have the consistency of play dough, thick and pliable, but will hold shape!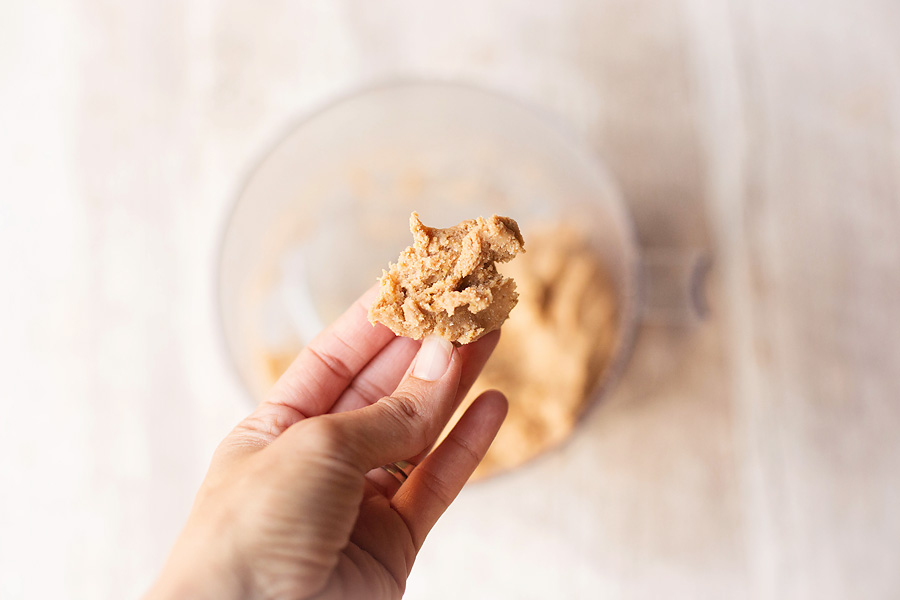 Step 3: carefully remove and form into a nice round ball, set aside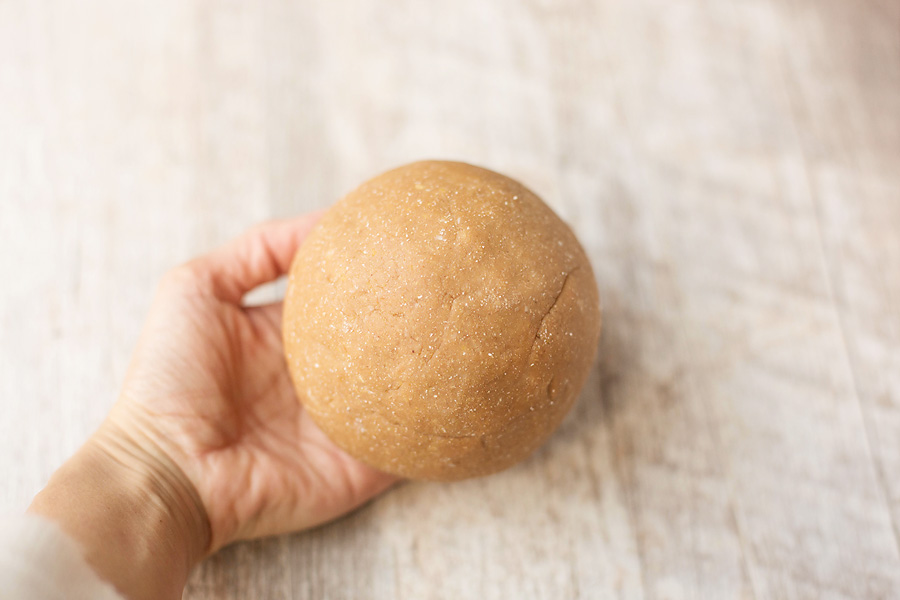 I may go out on a limb here and say this next ingredient is the STAR of the recipe…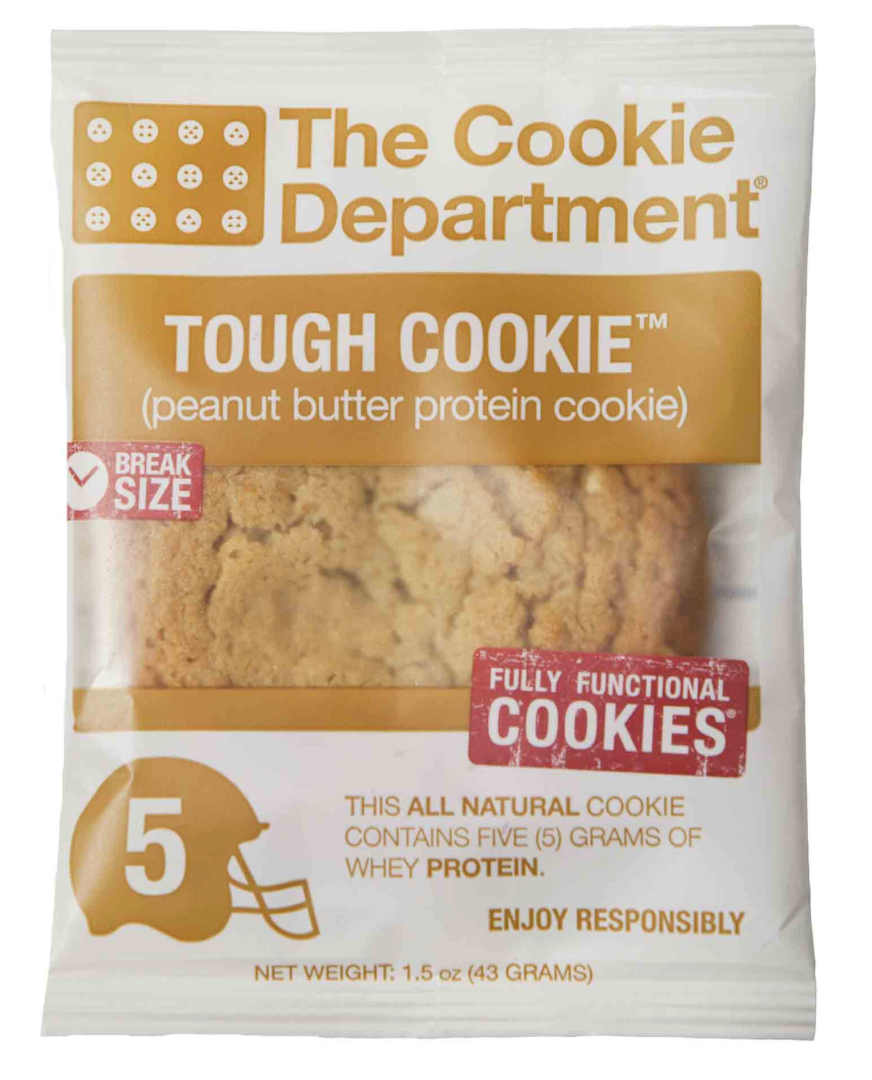 This 'Tough" peanut butter cookie was actually the inspiration for this recipe.  Not only are they extremely delicious, they are also all natural, contain no preservatives, or trans fat!  They taste fresh out of the bag each and every single time.  Soft and chewy also which is why I knew they would be perfect for the coating on my cookie dough!!!
Step 4: add Cookie Department "Tough" cookie to food processor and mix until you have a course crumble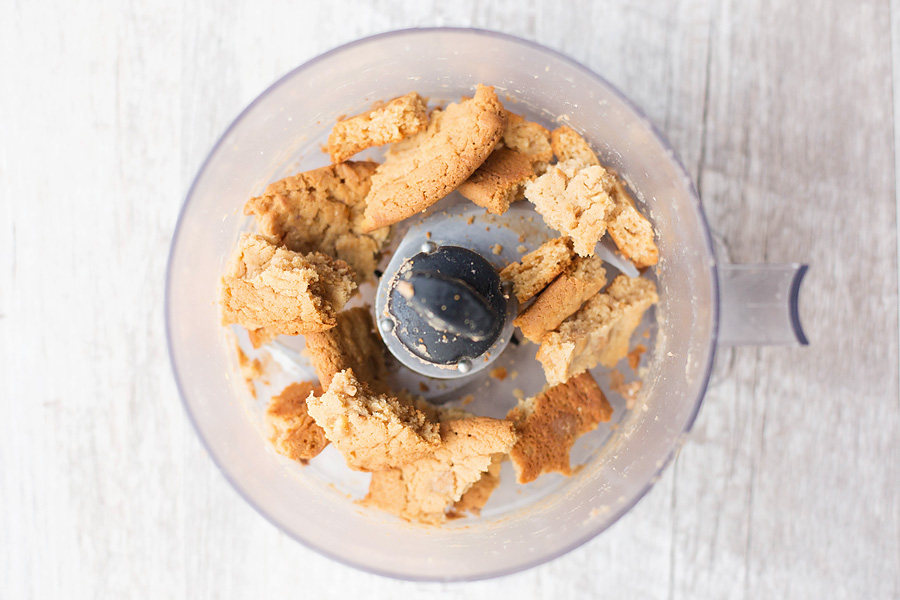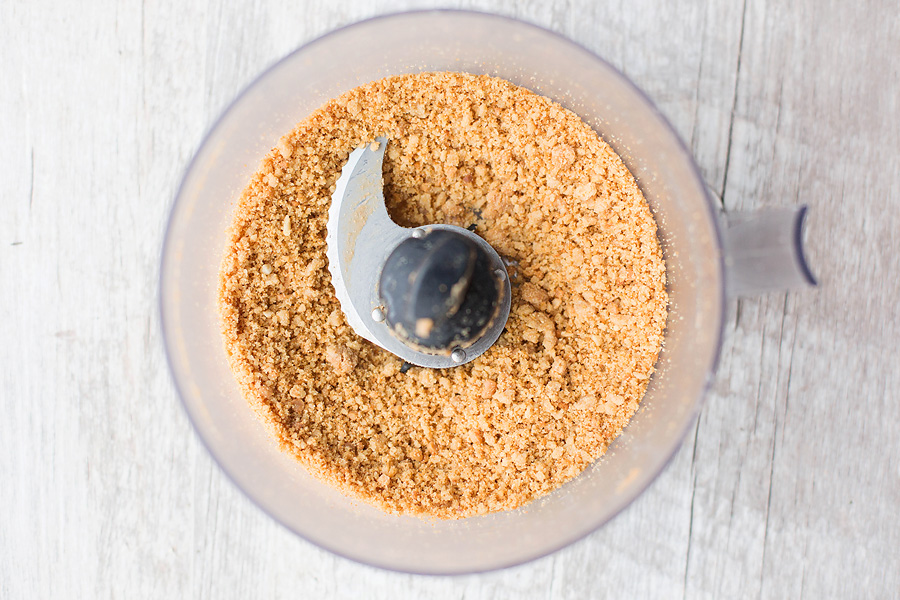 Step 5: add cookie crumbles and chopped Reese's PB Cups to a large bowl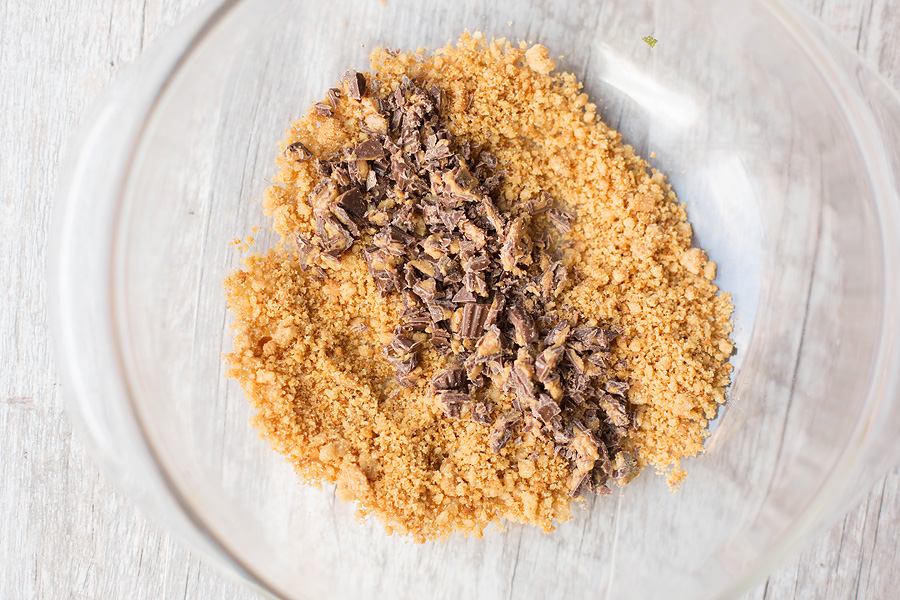 Step 6: coat & press mixture into cookie dough ball

Viola… instant awesome.  You can't possibly look at this and pass it up on game day.  It would be illegal by every culinary standard that exists.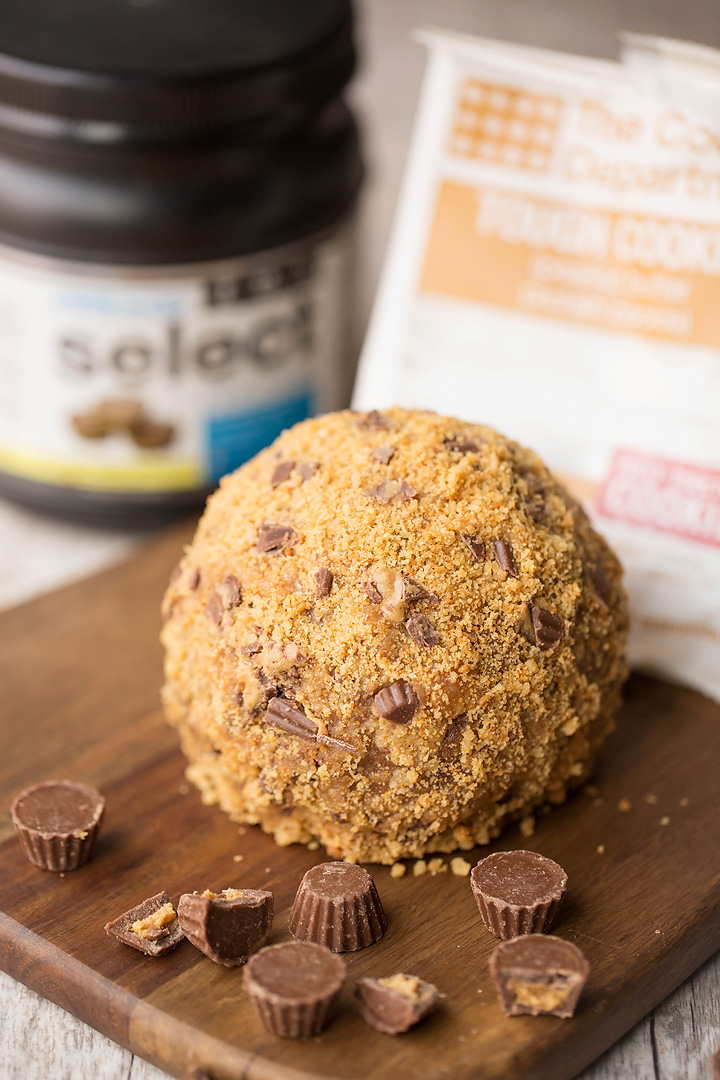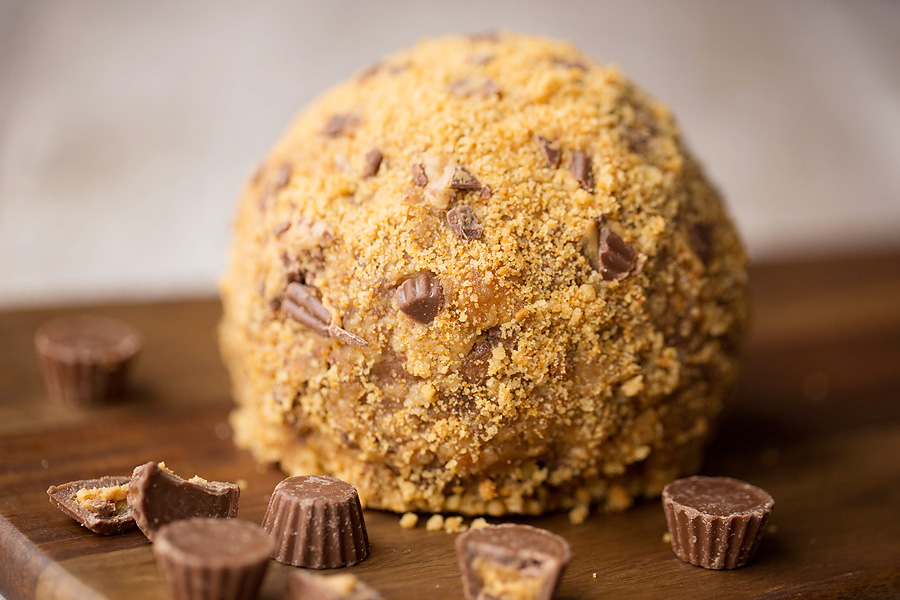 But wait?  How do you eat this big ball of awesome? Easy.  Pita chips, crispy cookies, crackers, apples, or my personal go to for sweet dips … PRETZELS!!!

I wouldn't even blame ya if you caught yourself grabbing a spoon and diving right in!  Bigger bites are not only acceptable, but HIGHLY encouraged!!!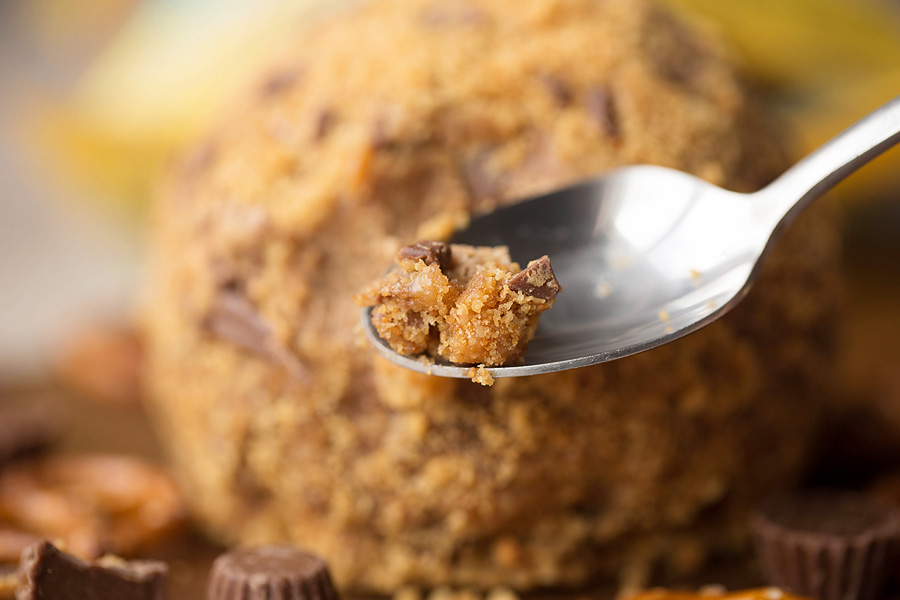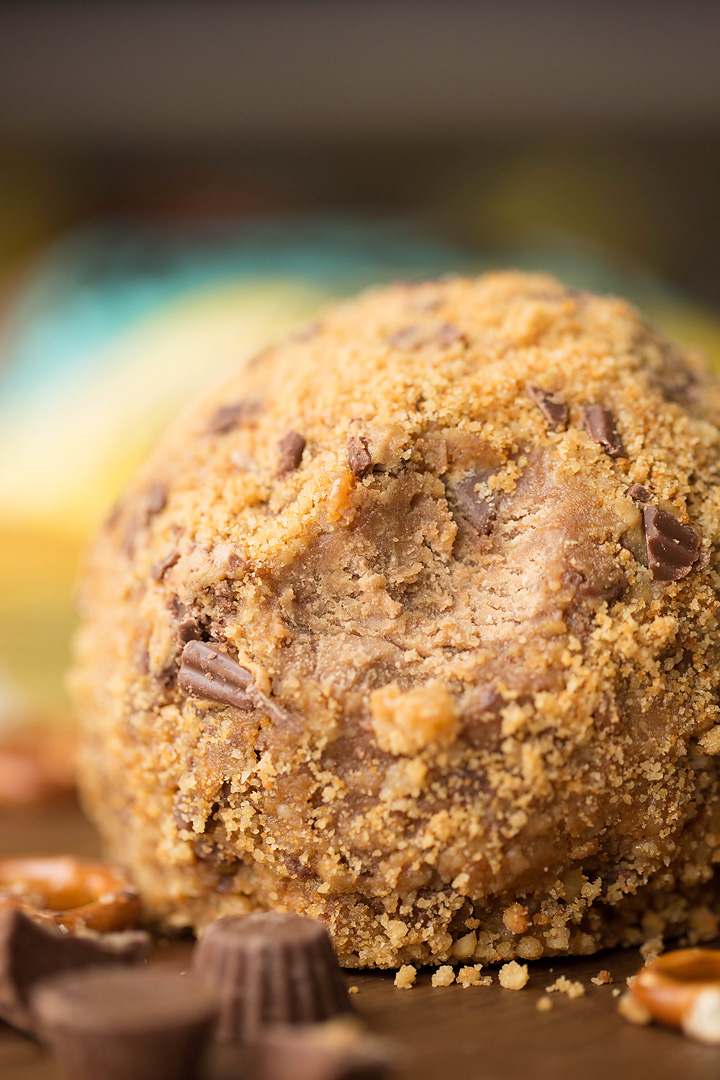 Peanut Butter Cup Cookie Dough

Print recipe
| | |
| --- | --- |
| Serves | 12 |
| Prep time | 5 minutes |
Ingredients
15oz garbanzo beans (no salt added)
2 scoops Peanut Butter Cup PEScience protein (30% OFF coupon below)
1/4 cup Kodiak Power Cakes Mix
2 tablespoons PB2 (powdered peanut butter)
2 tablespoons coconut flour
3 tablespoons 'Chocolate Chip' BuffBake peanut butter (or nut butter of choice)
1 teaspoon vanilla extact
1 tablespoon milk of choice
1 'Tough' peanut butter cookie
10-15 mini Reese's peanut butter cups
Directions
Step 1
Add all ingredients except for 'Tough Cookie' and Reese's into a food processor. Blend on high until smooth and dough comes together. If mixture is too dry, add 1tsp of milk at a time until consistency is reached. Remove and shape into a ball. Set aside.
Step 2
Add Tough cookie to food processor and pulse into coarse crumbles. Add to a large bowl. Roughly chop Reese's into small pieces and add them to the bowl with the cookie. Stir together.
Step 3
Roll cookie dough ball in cookie/Reese's mixture until coated.
Note
NUTRITIONAL INFORMATION (makes 12 large servings): calories- 139, fat- 4, carbs- 14 grams/3 grams, protein- 10 grams PER SERVING
30% OFF Peanut Butter Cup Select Protein and all other PEScience products using coupon code 'CORINA' at checkout
This was a sponsored post by The Cookie Department.  All opinions expressed are my own.