Another month means another "Fix" shipment AND another full Stitch Fix review!!!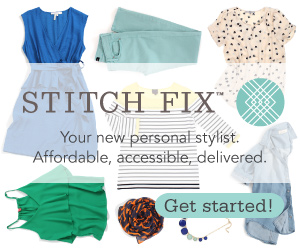 I was bummed that I wasn't able to open my package live on Periscope like I had in previous months, but I was every bit as excited to see what my stylist sent over!  At checkout last month I listed very specific pieces I was hoping to receive, but unfortunately because I had a really really hard month physically, I wasn't able to update my Pinterest boards with inspiration for her :(.  Nonetheless, I was still hopeful!!!  As usual though regardless of what gets sent, it still feels like Christmas when I see this waiting for me at my front door!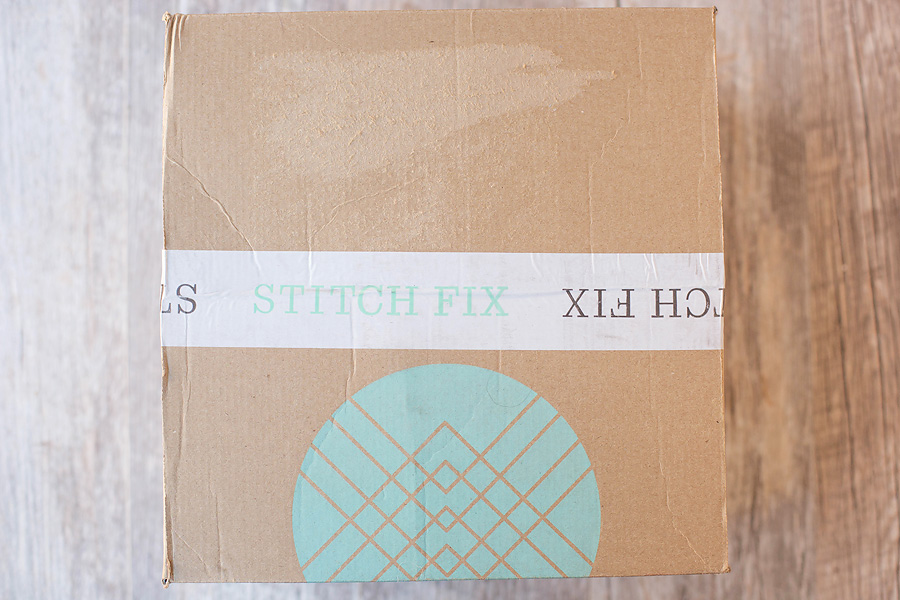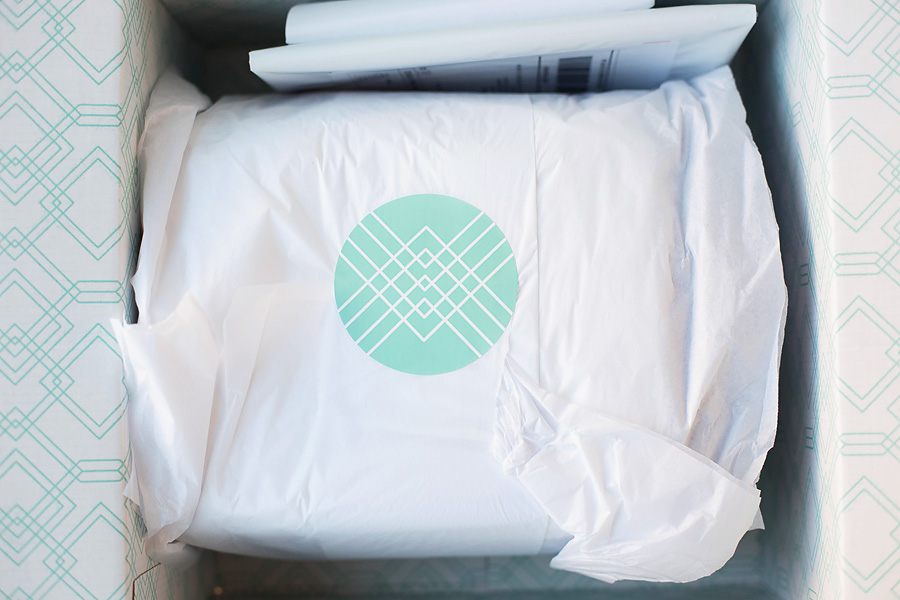 I was immediately drawn to the mix of colors and patterns I saw!  I thought it was a nice little variety of clothing: cropped pants (I had actually request white skinny jeans though), two tops, a dress (I requested a dress similar to the one I got last month), and a puffer vest (apparently my love for them is extremely evident).  In terms of what items I specifically asked for, I'd rate this Stitch Fix a 9/10!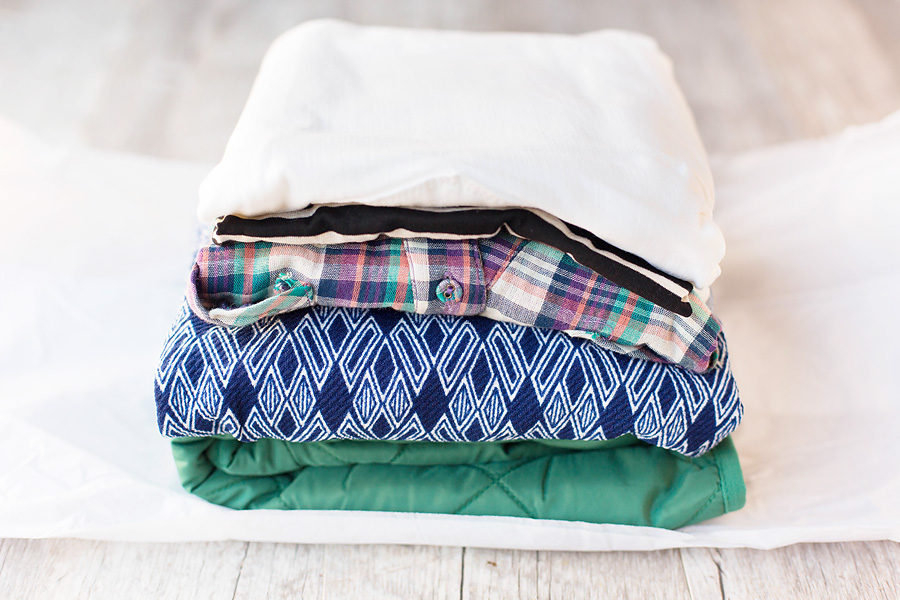 I absolutely LOVE the style cards Stitch Fix sends with each shipment.  Regardless if you decide to keep all of it or none of it, these come in so handy!  It's a nice reference for putting outfits together (especially for someone like me who is totally fashion handicapped).  I can ALWAYS find similar pieces that I already have in my closet, so its nice seeing what could actually work well together as an outfit!  These are so wonderful to have handy on those days you want to look cute, but it would also hurt your brain to come up with an entire outfit.  For me, most of those days always ended with me in black leggings and a sweatshirt… not anymore!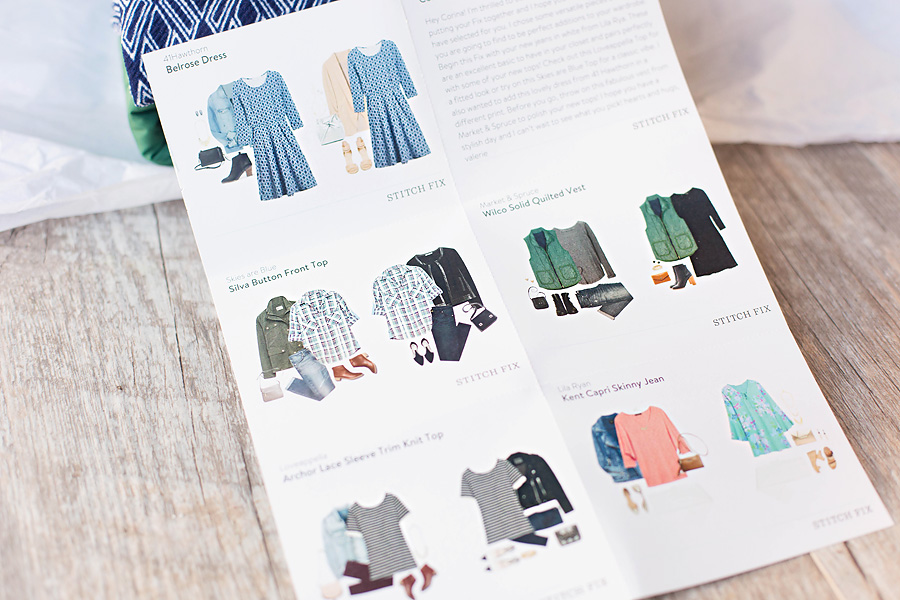 I've loved EVERY pair of pants that my stylist has sent over.  Being a #funsized girl, it's beyond difficult to find pants that actually fit properly.  ALL of the jeans I've gotten have also been extremely comfortable… far better than ANY other pants/jeans I have ever purchased at a retail store.  Unfortunately, I was really hoping for actual pants VS cropped ones.  This is the only reason why I rate what I got a 9/10!  These ones were fabulous though!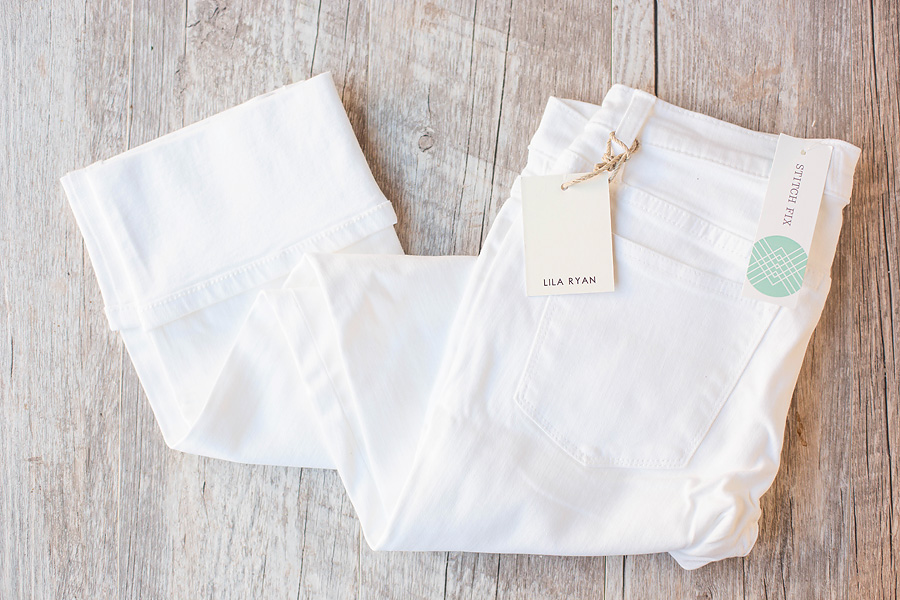 This top… oh this top!!!  I'm a sucker for anything B/W striped and the extra little lace detail on it made it a piece I knew I had to have!  Aside from the cuteness though, this might be one of the MOST comfortable tops ever.  It's extremely soft and clings to your body without making you feel restricted.
Love.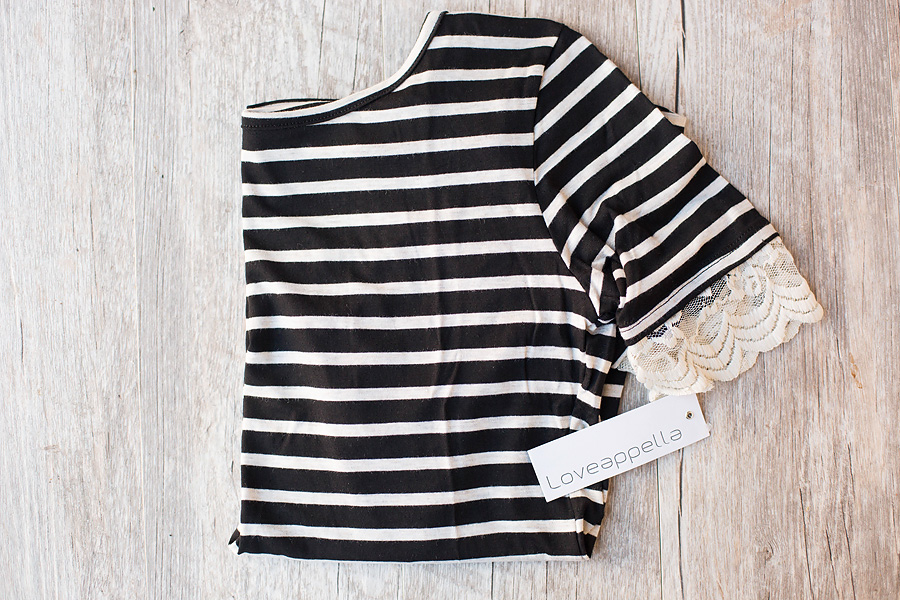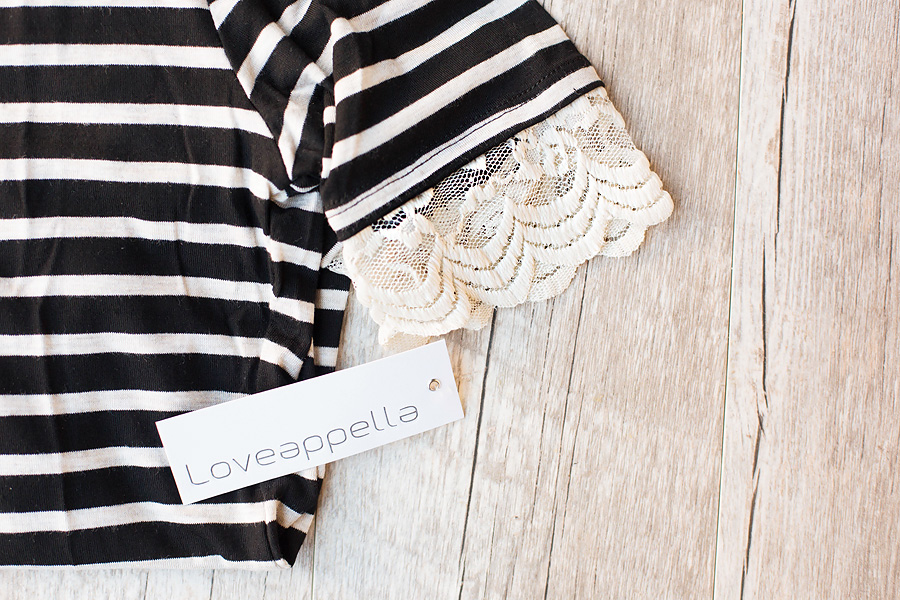 This next shirt kind of came out of left field for me because I hadn't mentioned my feelings about plaid.  While I have a couple of plaid shirts in my closet already, they are much more toned down in terms of color.  However, my husband is a HUGE plaid fan and as soon as he saw this one on me, he said he really really liked it!  It's light weight, very comfortable, and I love the little unique polka dot strap detail!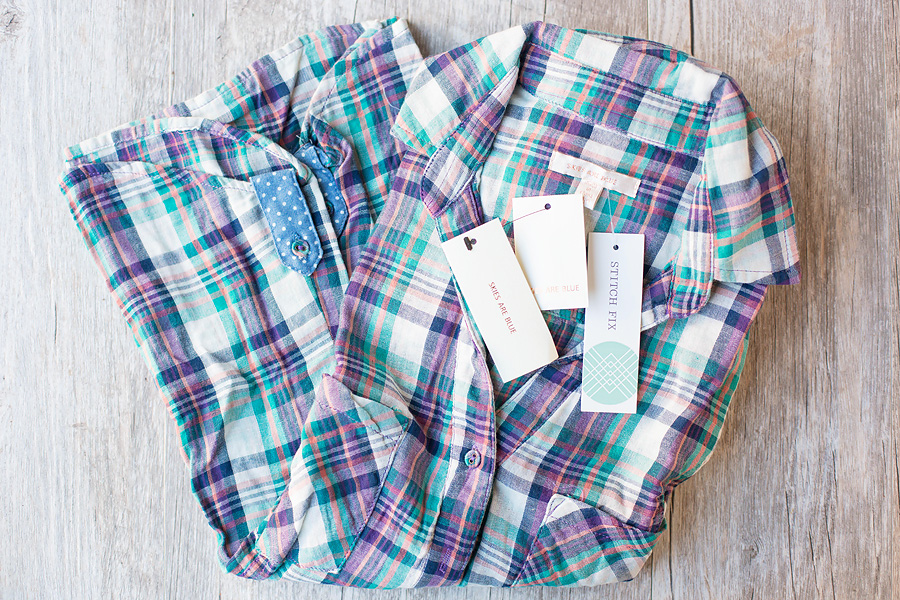 So this dress.  Oh this dress.
Like I said, I got a similar dress last month and while my husband loved it, I wasn't sold on the pattern.  I felt like it was a bit too busy for me so requested the same dress, BUT in a different pattern.  I actually like this one even less than last month though 🙁  That being said though, I can't express how comfortable this is and I think it could be flattering on anyone.  It's so stretchy and would hug any body really well!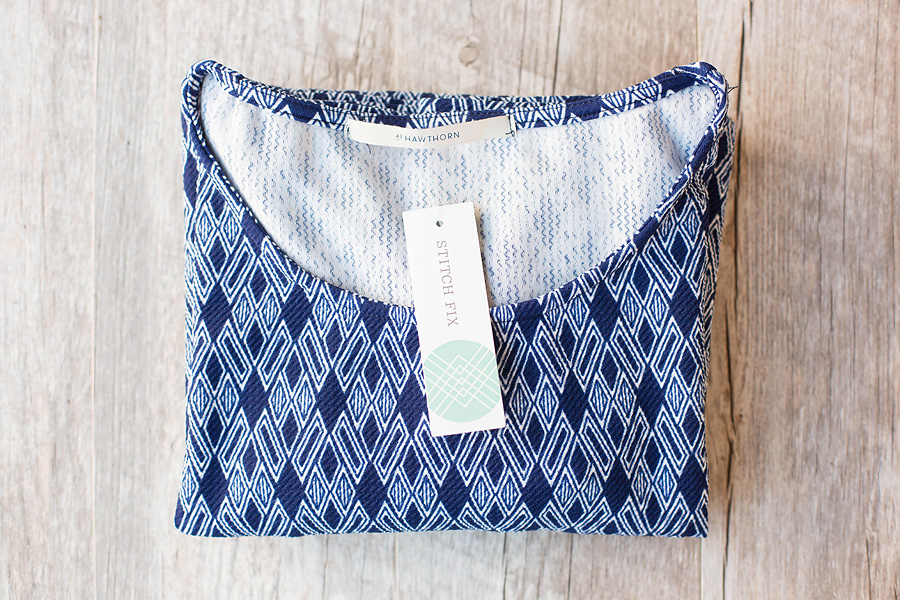 Yup, my stylist looks at my Pinterest boards because I have vests plastered all over it!!!  Vests are so great for the Fall, Winter, or Spring when the weather is a bit unpredictable day to day/week to week (at least thats how its been here in San Diego).  A little cooler you throw on a long sleeve shirt and a scarf.  A little warmer you use a short sleeve shirt.  Love vests with classic jeans, but cropped pants or even a dress would work!  This one was fun, lightweight, great for Spring, and the color was beautiful.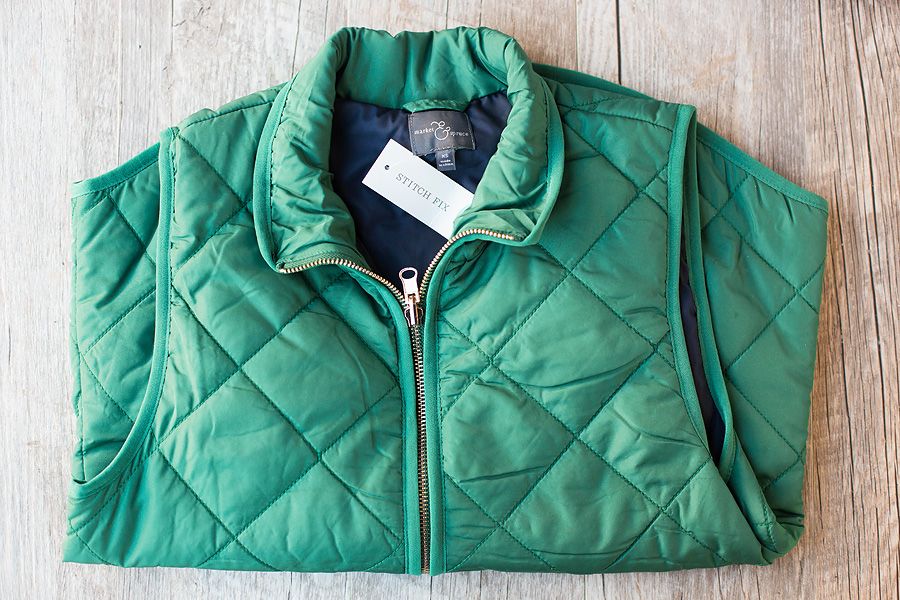 Now it's time to really take a close look at it all.  I've learned that the BEST way to really know though is to put it all on!  Don't forget to try EVERYTHING on and take pictures!!!  Makes a HUGE difference when its time to decide what to keep and what to send back.  Each time I immediately think I don't like something, I try it on and my opinion usually changes.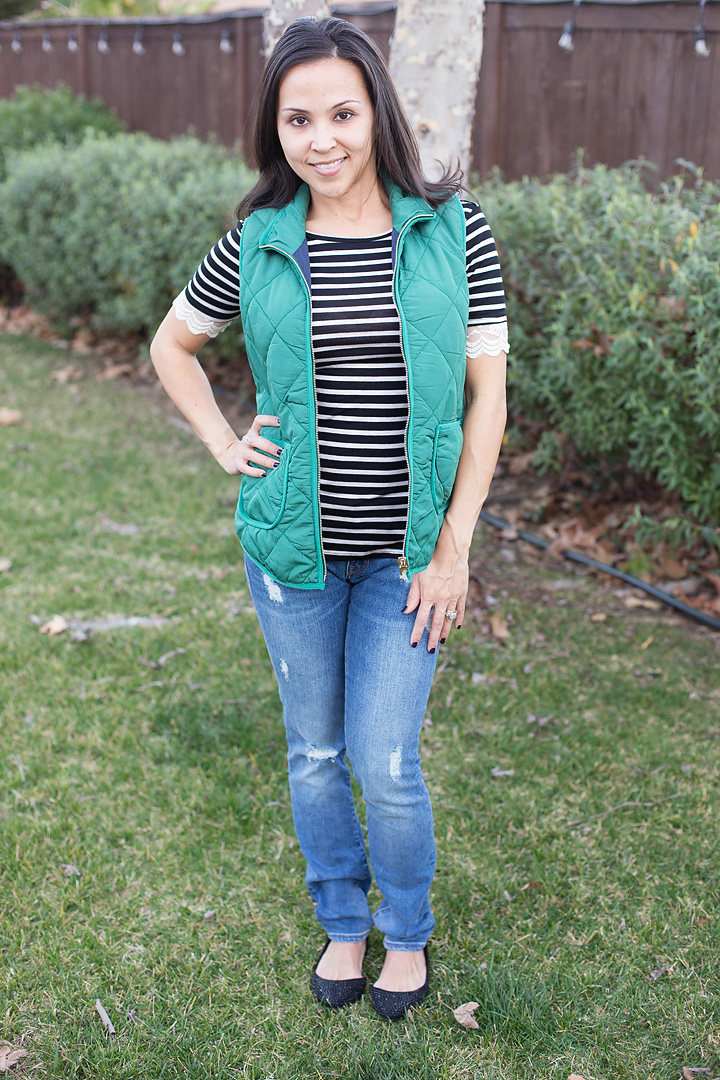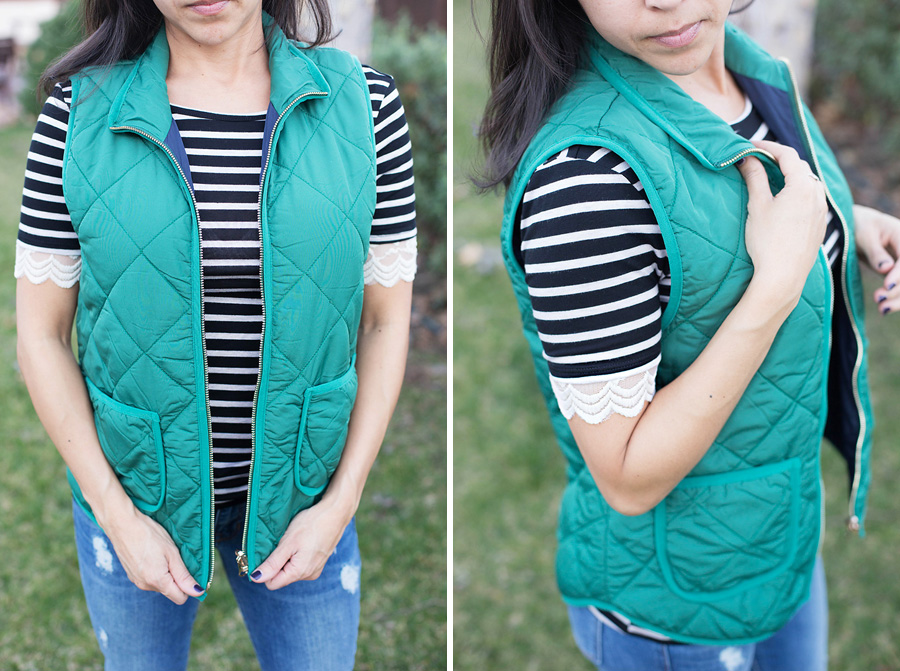 Love the color of the vest, but would have preferred to see this item in one of my first fixes.  Now that we are already moving into Spring AND it's been SO hot here… I don't think this one would get much use 🙁  Black and white top though?  Yup, right up my alley and perfect for ANY and all seasons here in San Diego!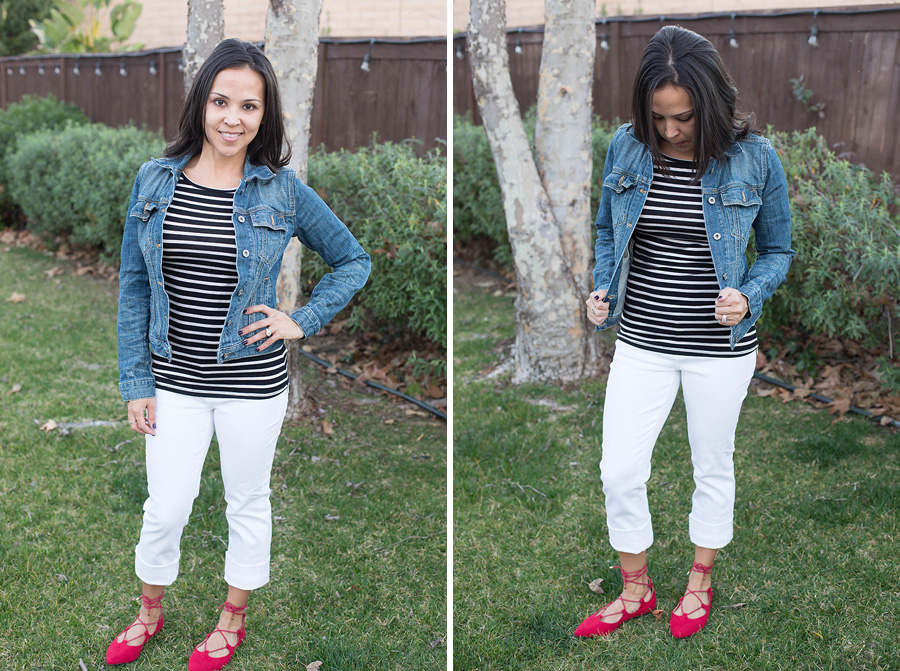 Still wish I was sent full length pants :(.  When I first took them out of the box, I was hoping that the cuff came down and that they were actually pants, but nope.  These are stitched up!  Cute, but my heart was set on white skinny jeans!  These were also a bit big on me below the knee.  I typically like my pants much more form fitting.
On to this plaid top.
This was one of those pieces that I didn't necessarily LOVE out of the box, but once I put it on… it totally grew on me.  As with everything else I've gotten from Stitch Fix, this was VERY comfy, quality was top notch, the fit was great.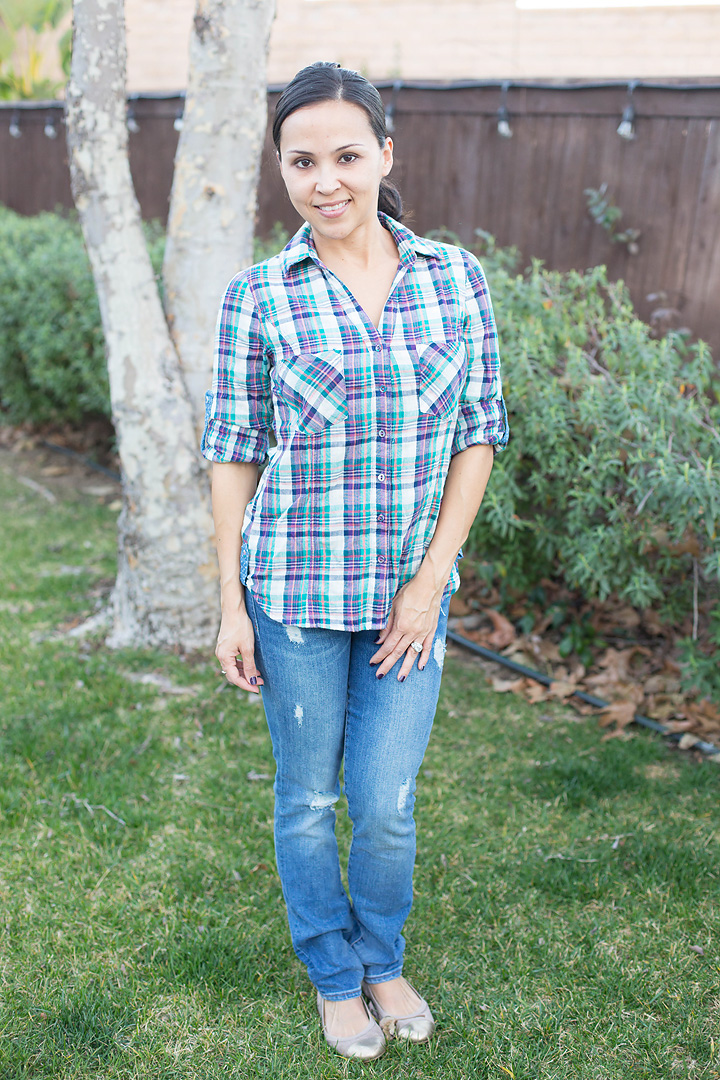 One of my husbands favorite tops actually!  Casual, can be used through every season, fun colors, and versatile!  This reminds me… I think I may need to expand my plaid collection.  Really, its a classic top that can be paired with a variety of looks.
Last but not least, the dress.
Again, didn't like the pattern at all 🙁  Sigh. Just like last month, I REALLY wanted to love the dress because it's SO freaking comfortable!!!  The material is so stretchy and forgiving.  It's a great fit for just about every single body type I can think of it!!  I just wish the pattern would have been more subtle.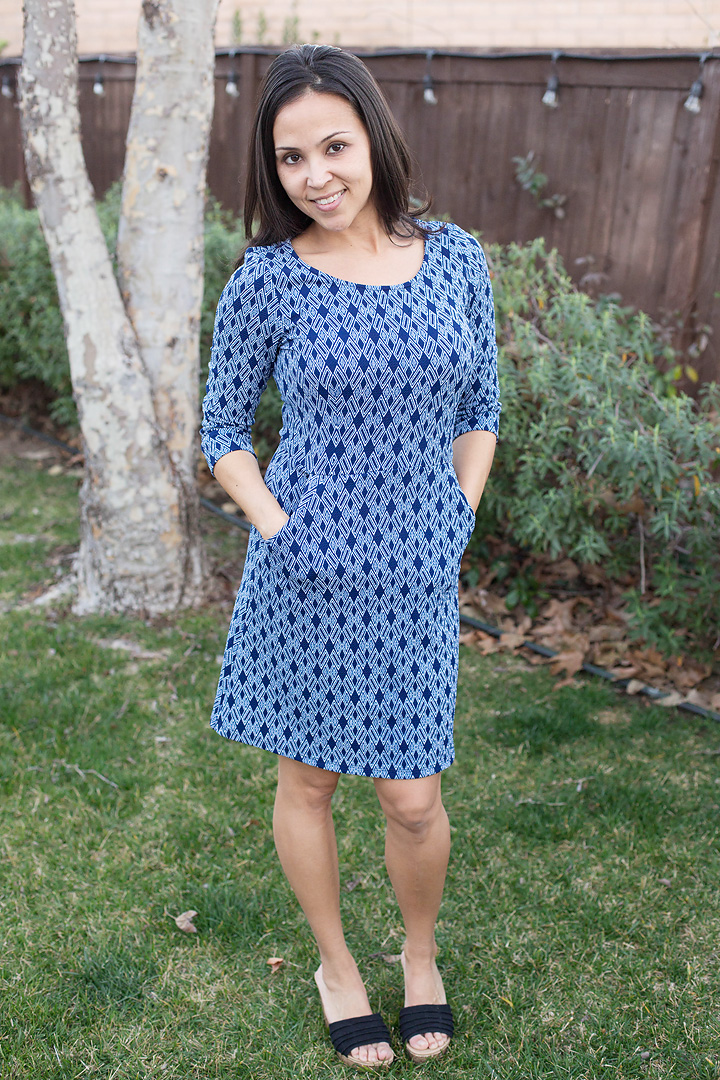 Not my favorite fix, but a lot of that was my fault because I wasn't specific whatsoever this month.  I also can't stress enough how important having a Pinterest board is that has actual prints, patterns, and looks you are drawn to or absolutely LOVE.  This is the best way for your stylist to truly get a sense of your style.
March Stitch Fix… I'm ready for you!!!