'I'm not sure there are any words to describe this fig and bacon jam STUFFED grilled cheese French toast!  Packed with protein and love at first bite.'
Oh. My Dear. God.
I can't even get through editing and uploading these pictures without a bit of drool forming on the corner of my mouth.  Absolutely unreal.  Wait for it.  Seriously, just wait for it… but first…
I don't think I ate my first fig until the age of 36 or so.  I've had Fig Newtons of course, after all who hasn't?!  However, I had never even seen a plain & raw fig until a couple of years ago.  Is that strange?  It feels strange now considering how UNBELIEVABLE fresh fig are!  I even got my daughter snacking on them this past season, she's definitely hooked just like her momma.  After about our third purchased pound of them I felt the need to do something else with my fresh figs… something savory, warm, and… utterly ridiculous!  Foods more fun when its ridiculous right?
I can't wait to share these with you.  Giddy just thinking about scrolling down again and seeing this amazing-ness….
It all starts with two key components.  First, fresh figs quickly roasted to gooey and caramelized goodness.  Slice in half, roast at 400 degrees for 15-20 minutes until they look like this: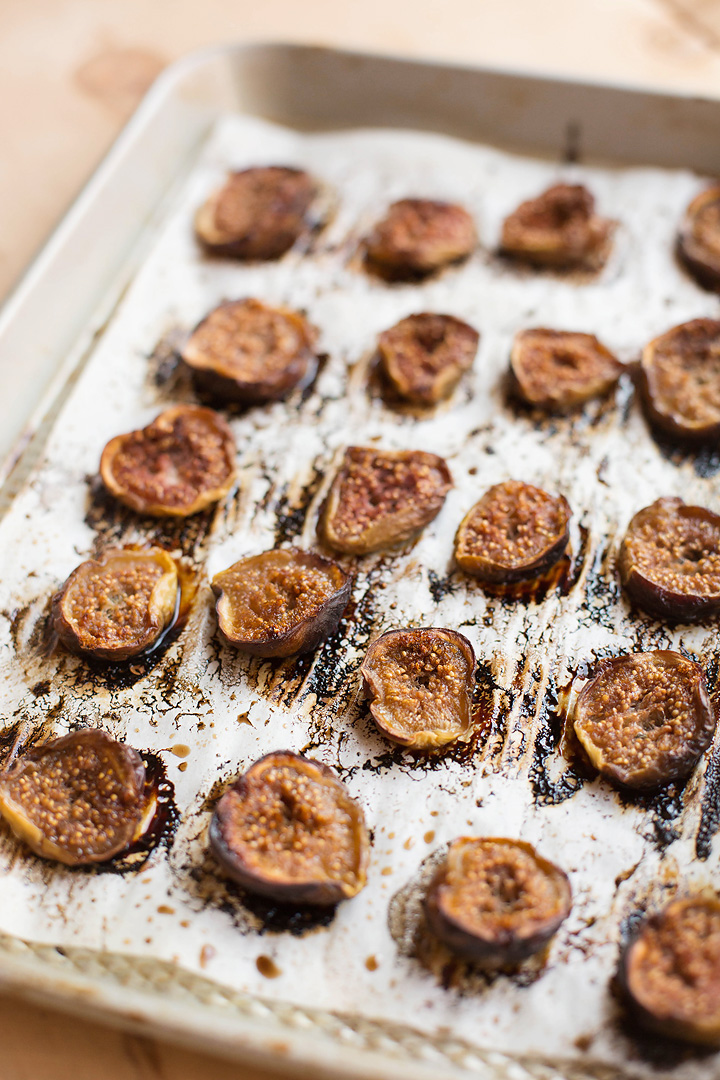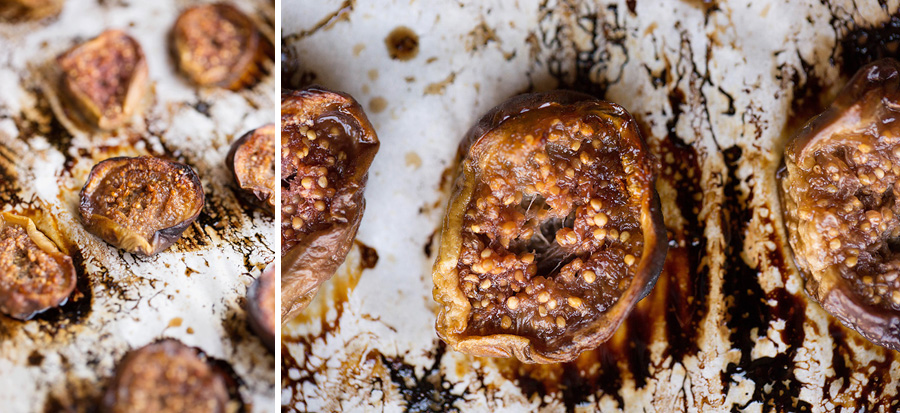 Next is the BACON JAM.  As soon as I saw this at Trader Joe's, I didn't even think twice.  Didn't read the ingredients.  My eyes locked in, I was on a mission, and I grabbed a jar.  One of the best decisions I've made at Trader Joes for various reasons, first one being this sandwich I came up with.
Crazy.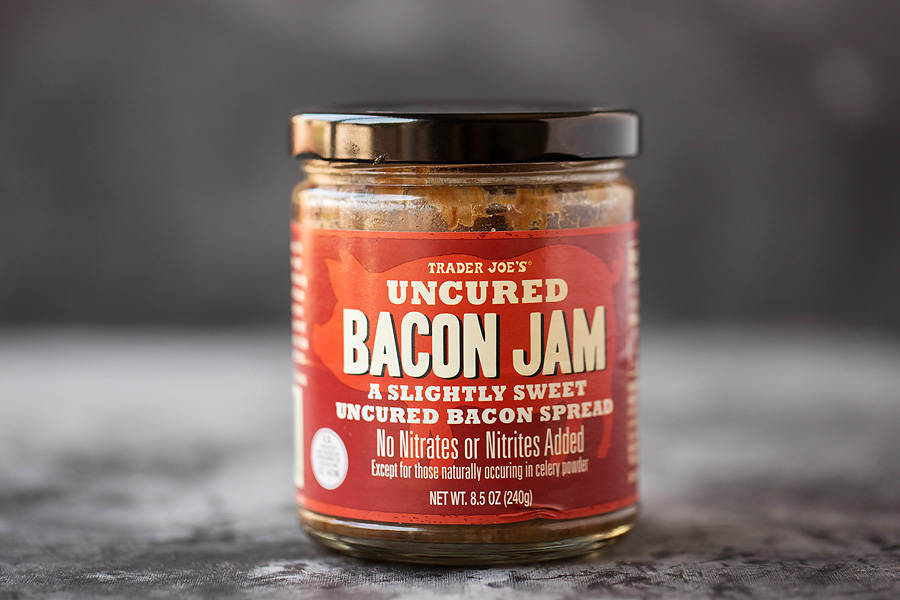 Let's make an utterly ridiculous sandwich shall we.
Figs- check
Bacon Jam- check
Cheddar cheese- check
Bread- check
Egg/protein batter… wait huh???
What's this all about you may ask?  Simple.  In order to make French Toast you need the egg batter to soak the bread in right?  You could easily just use plain eggs, milk, some vanilla, and a pinch of salt, but when eating any meal I usually prefer a more balance nutritional profile.  Instead of having something with only higher fat and carbs, it's always a good idea to add in a some protein to your meals.
Not only does the protein powder mixture improve the overall nutrition of the sandwich, it also adds extra FLAVOR!!!   The bacon jam is extremely strong.  There is no denying the saltyness, which if used in excess could easily overpower the sandwich.  The protein balances out the flavors so you have a mix of sweet, salty, and tangy!  ALSO… the protein powder creates the most BEAUTIFUL 'crust' for this sandwich.  It makes the sandwich extra toasty so when you take a bite, it's perfectly crisp on the outside but soft and gooey on the inside.
So yeah.  PEScience 'Gourmet Vanilla' protein powder in the egg mixture.  It's a good thing, a VERY good thing!
Now, let's assemble.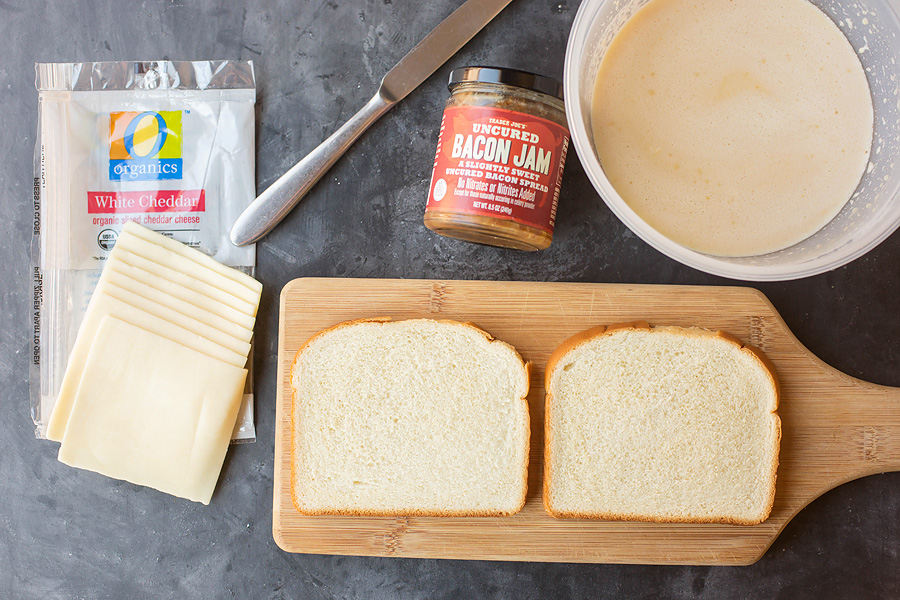 Slather on the bacon jam.  You can either do a single side OR both.  I know which option I'd pick.  I'd pick it again over and over and over, but the choice (and macros) are yours!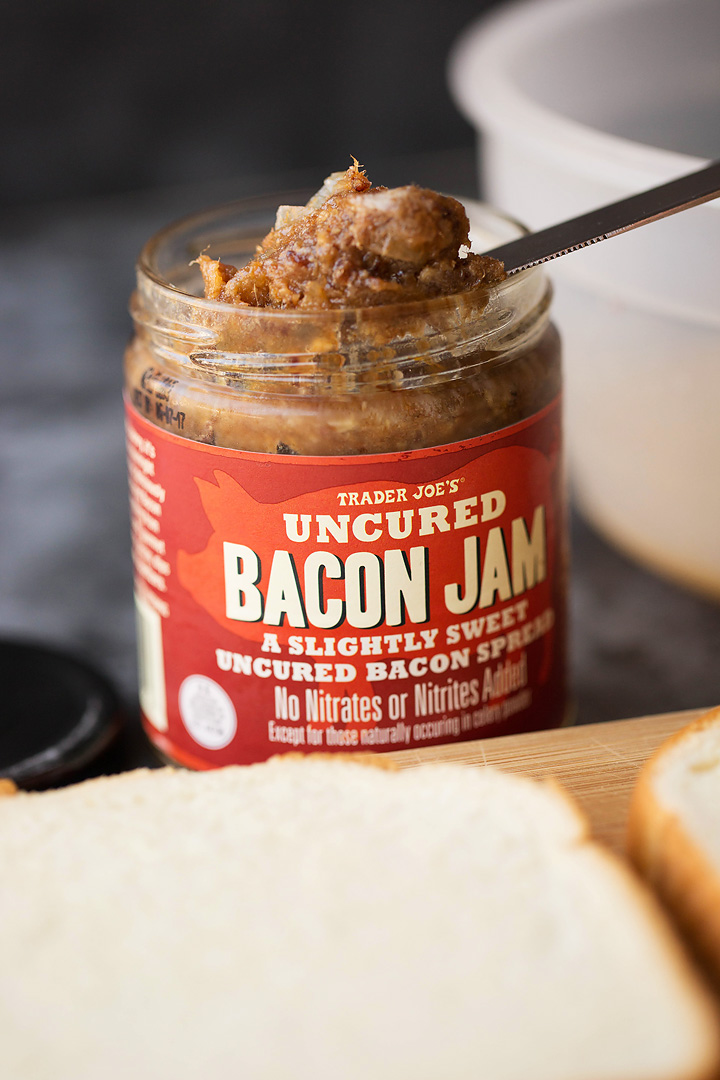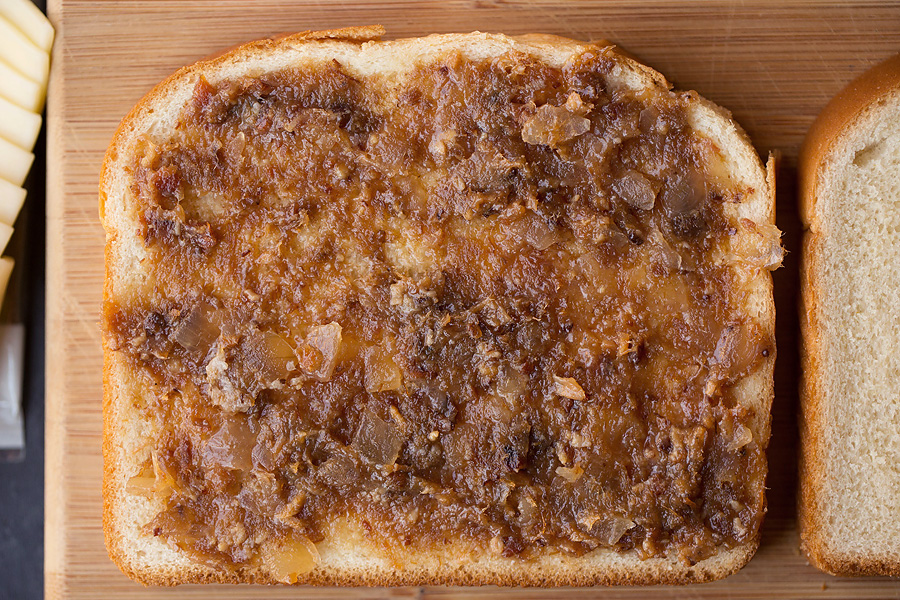 With the bacon jam down, add the cheddar cheese (1 or 2 slices, your choice), roasted figs, and top with the other slice of bread.  Then its time to soak our sandwich in the egg/protein mixture which will make this a stuffed FRENCH TOAST sandwich.  Yup it's crazy, I know.  Well worth it though friends.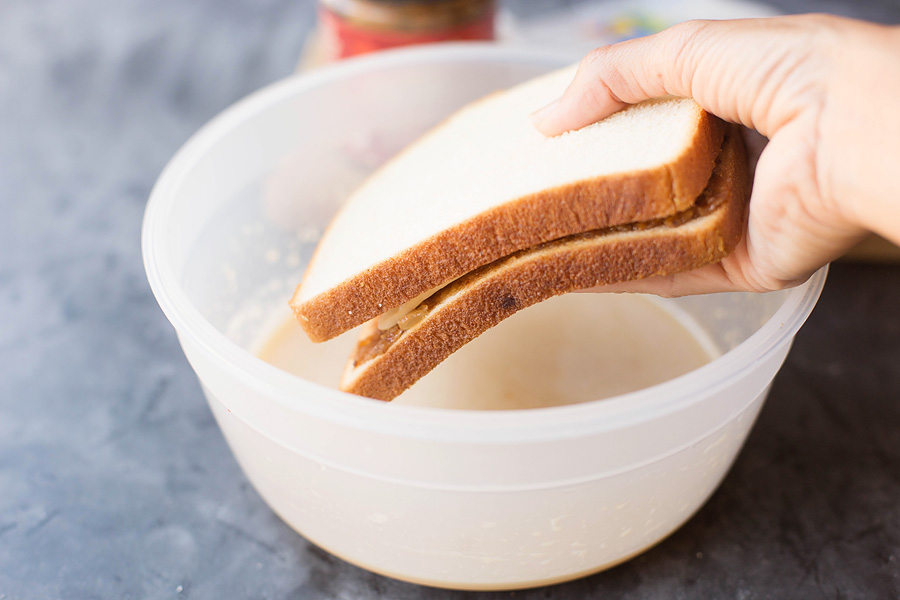 Time to cook this thing. I can barely stand it.
Here's the catch though.  You can either cook this up in a regular pan like you would a plain grilled cheese sandwich which is perfectly acceptable.  Same principles, taste, and amazing-ness.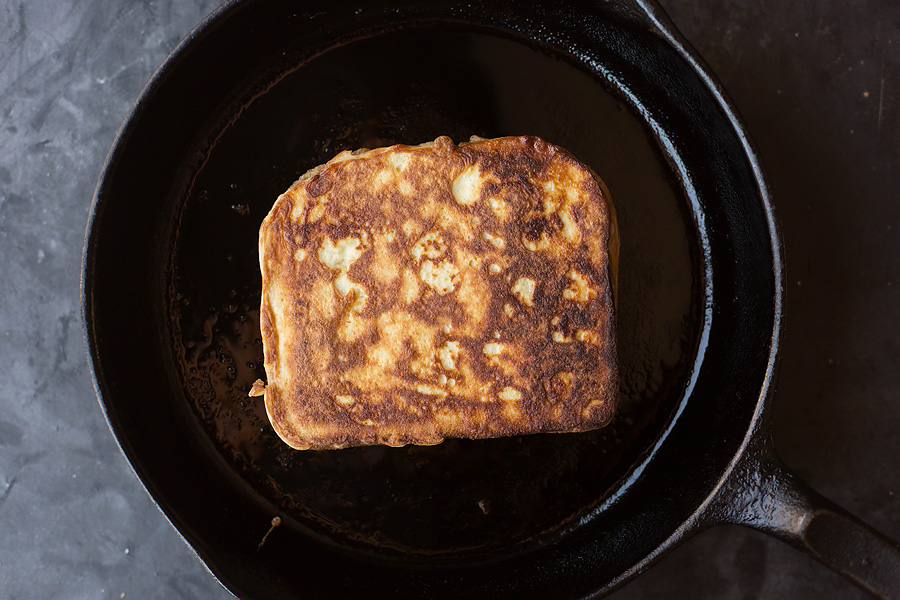 OR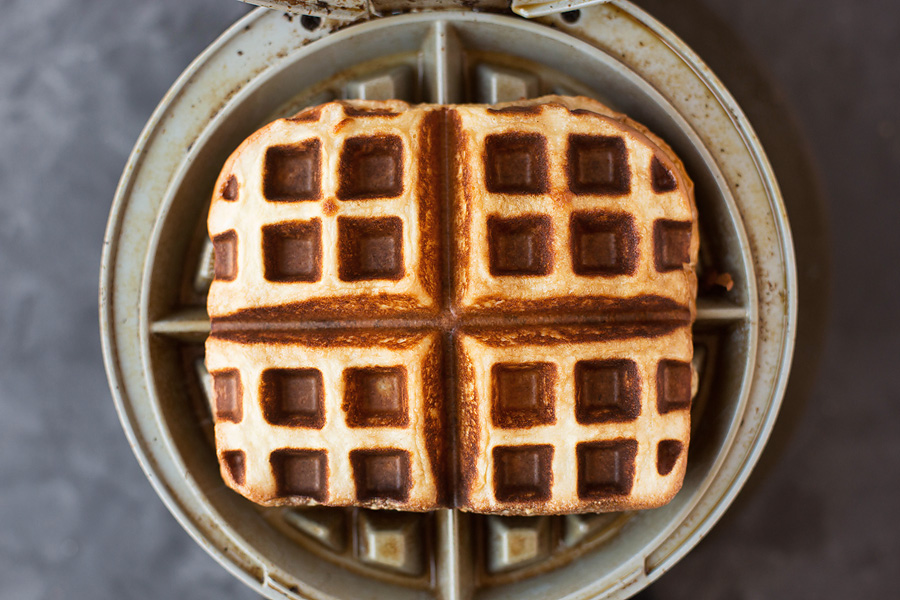 You can throw this madness into your waffle iron!!!  Have you ever put a sandwich into a waffle maker?
Oh. My. Dear. God.
Help me.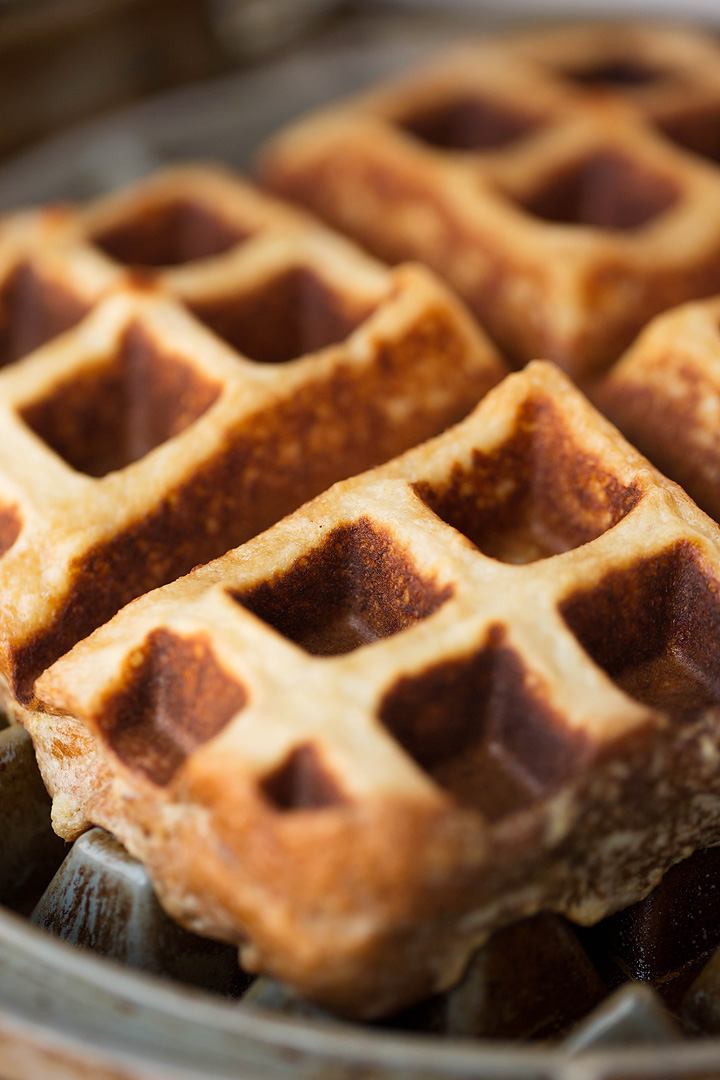 Two great options with a slightly different texture and eating experience!  Let's take a closer look though because you need to see the 'crazy' amazing that IS this sandwich.
You still waiting for it right?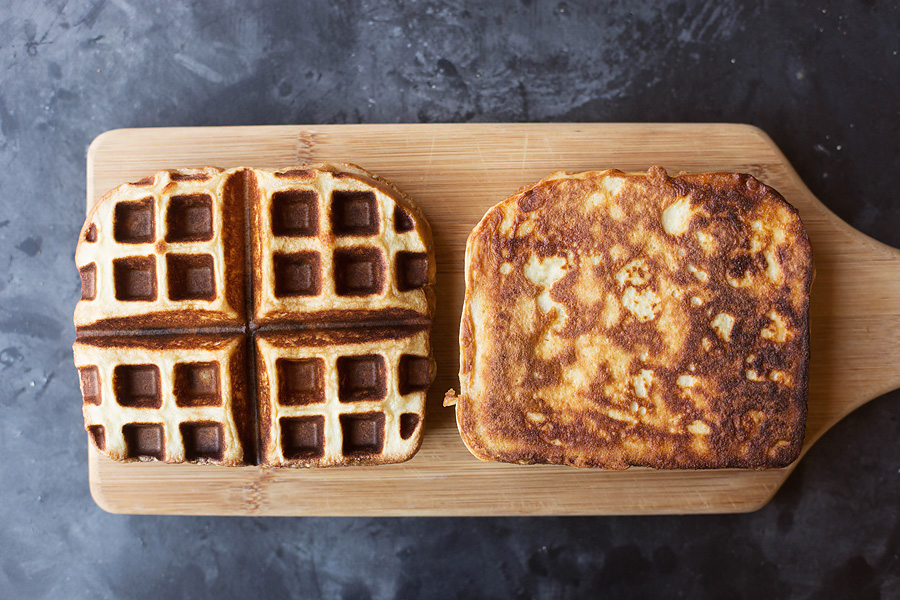 The one grilled in the pan comes out a bit more solid and condensed.  Each bite has a perfect, delicate balance of ingredients with gooey cheese, rich figs, and a sweet/salty tang from the bacon jam.  Like I said, perfectly acceptable and delicious.  Just look…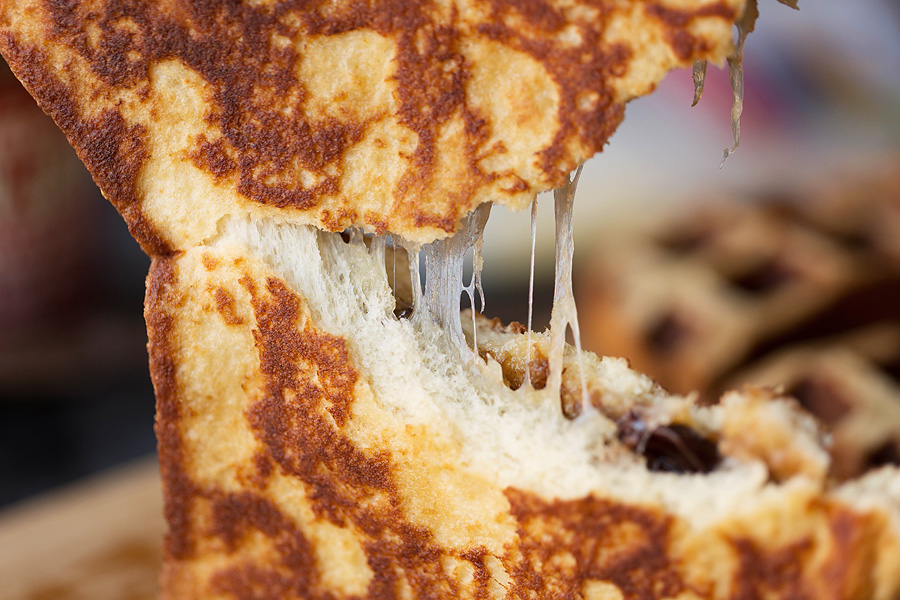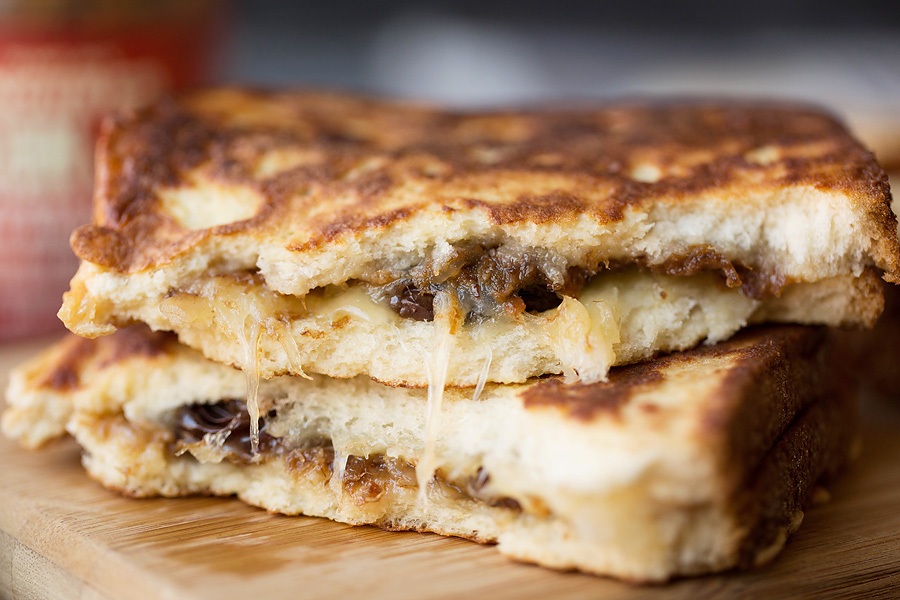 I mean really though.  Looks pretty darn perfect as is.  All that gooey.  All that sweet.  All that tangy.
Perfection.
But now, are you ready for this?  I don't think you are. I sure wasn't.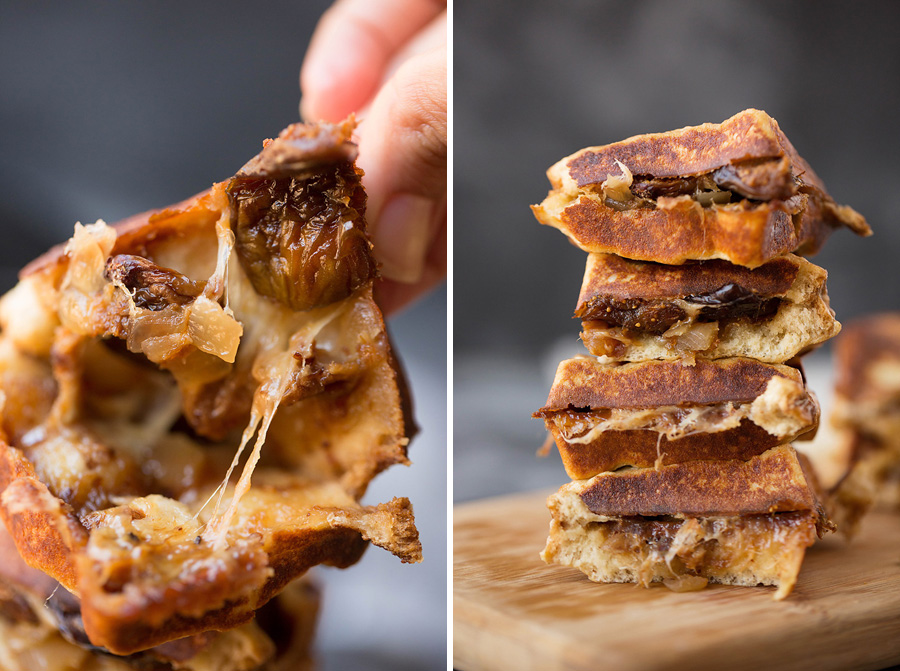 Holy moly.  I'm ready NOW!  The one cooked in the waffle maker just blows my mind.  Not only do you have the same "out of this world" flavor party, BUT you also get extra texture parties!  Each bite is different and unique.  Those little pockets the waffle iron creates captures and holds onto the ingredients and gets them all to play even closer together.  One bite you may get more cheese.  Another bite is more roasted figs.  Then its a big burst of bacon jam.  You never know what to expect, but each bite seems to be better than the last!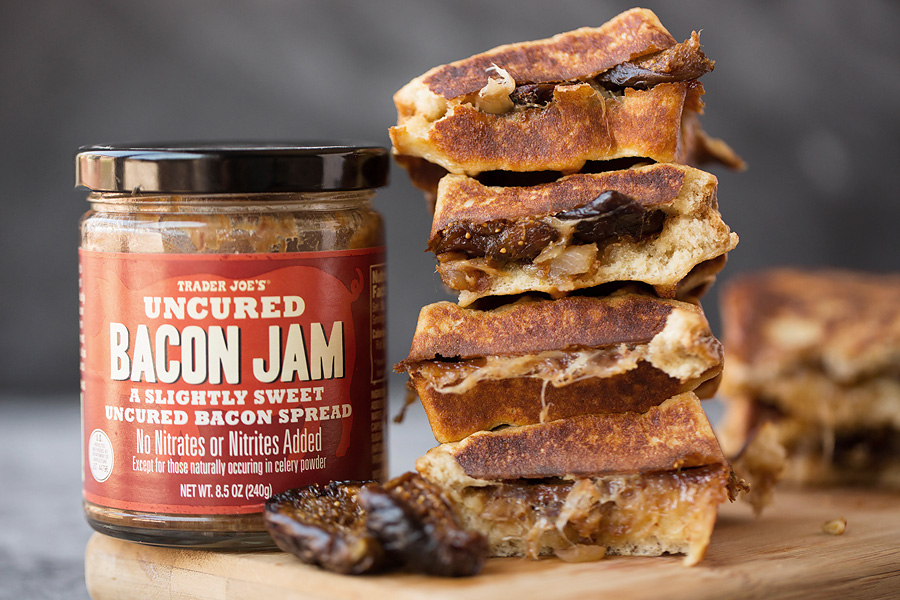 I told you.  Crazy, ridiculous, and SO SO SO awesome.  Don't have fresh figs?  No worries.  Use dried ones!  Just slice them extra thin otherwise the bites you take may be overwhelming sweet and drown out the sharp cheddar cheese and tangy bacon jam.  Don't have a waffle maker?   Easy.  Throw the sandwich in a cast iron skillet or saute pan.  Don't want to add the protein?  I'd be sad (and you don't know what you're missing), but thats ok too!  Just omit it in the egg mixture.  Whichever cooking method you choose though, you won't be disappointed!  Pinky promise!
Figs, cheddar cheese, bacon jam, bread, protein batter, and a waffle maker.  Definitely makes for a good GREAT time!!!  You need this in your life.  I swear.
Bacon Jam & Fig Grilled Cheese Stuffed French Toast

Print recipe
Ingredients
1 cup 'Vanilla' MuscleEgg
1 scoop 'Gourmet Vanilla' PEScience protein
1 Large whole egg
3 tablespoons milk of choice
2 thick slices sharp white cheddar cheese
4 tablespoons Trader Joe's 'Bacon Jam'
4 Large figs
4 thick slices bread of choice
Directions
Step 1
Add egg, MuscleEgg, protein powder, and milk to a blender. Mix on high for 20-30 seconds. Pour into a shallow baking dish.
Step 2
Preheat waffle iron or skillet on low-medium heat. Coat with non stick spray.
Step 3
Assemble sandwiches by spreading bacon jam on 2 slices of bread. Add cheese and sliced figs. Top with remaining bread slices.
Step 4
Soak each side of sandwiches in egg mixture for 20-30 seconds. Place on hot waffle iron or skillet. Cook each side 2-3 minutes until golden brown.
Note
NUTRITIONAL INFORMATION (makes 2 sandwiches): calories- 340, fat- 6 grams, carbs- 48 grams/fiber- 9 grams, protein- 26 grams PER SANDWICH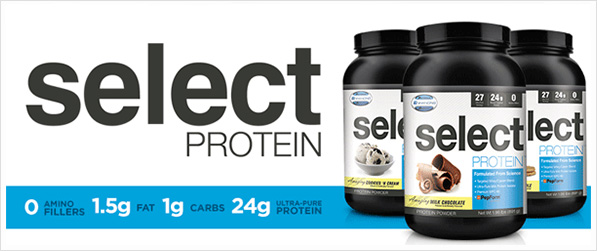 30% OFF PESCIENCE PROTEIN & ALL OTHER PRODUCTS USING COUPON CODE 'CORINA' AT CHECKOUT WWW.PESCIENCE.COM