Peanut butter and chocolate come together in perfect harmony with this rich and fluffy cake.  The best part is that it's low carb, contains no added refined sugars, and does not skimp on any flavor!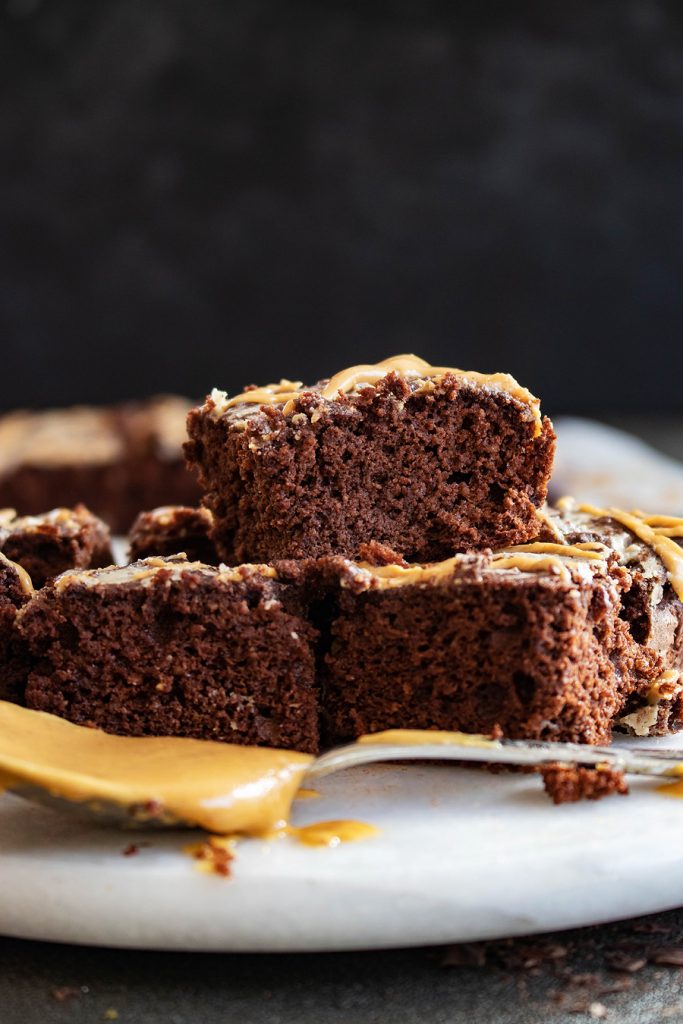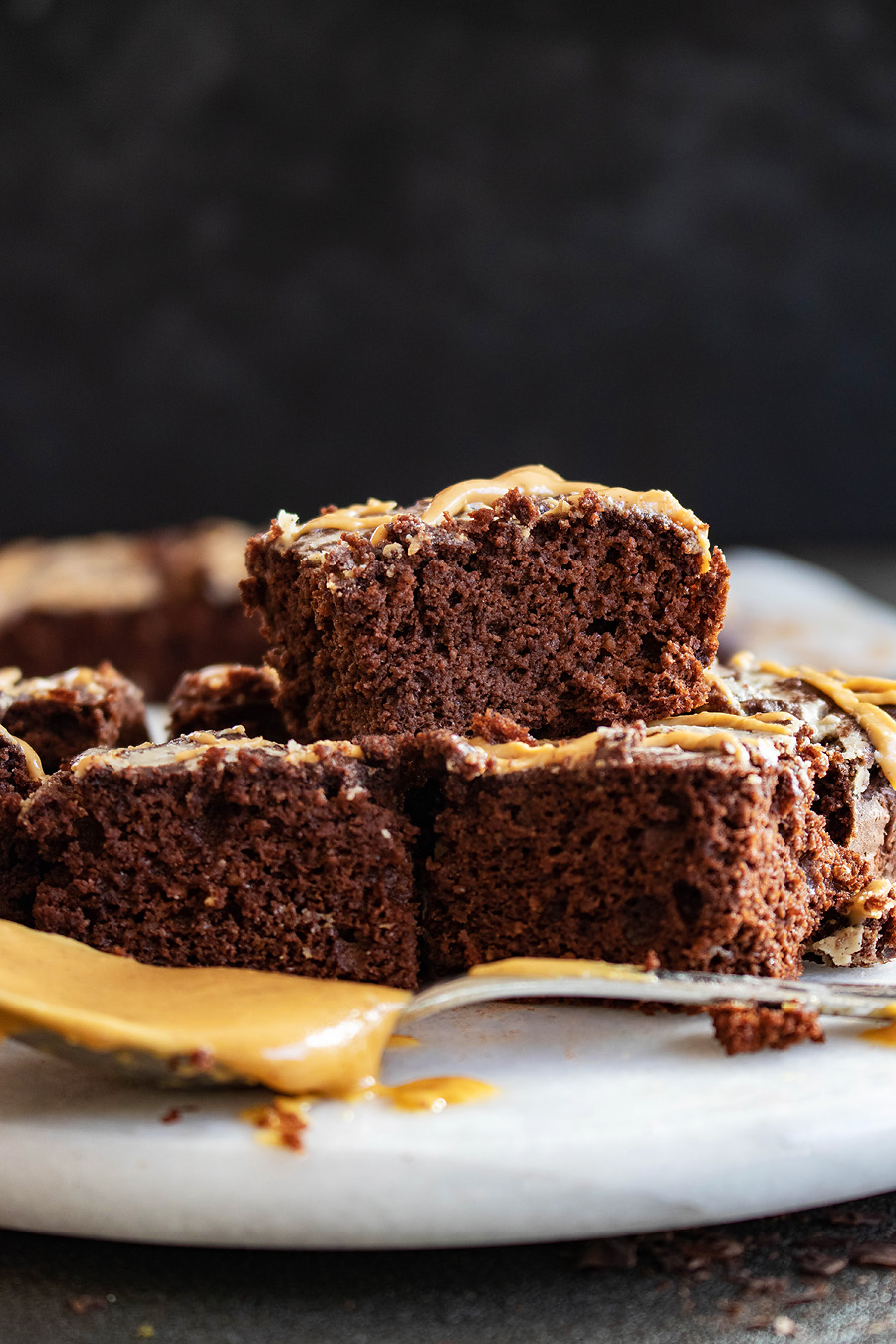 Truth be told, the original recipe for this was supposed to be for peanut butter fudge brownies.  However I certainly cannot count this as a recipe fail though when I was left with this  peanut butter fudge CAKE!  Instead of the texture being fudgey and dense, I was left with the perfect light an airy crumb texture.
The base of this recipe starts with chocolate.  Duh.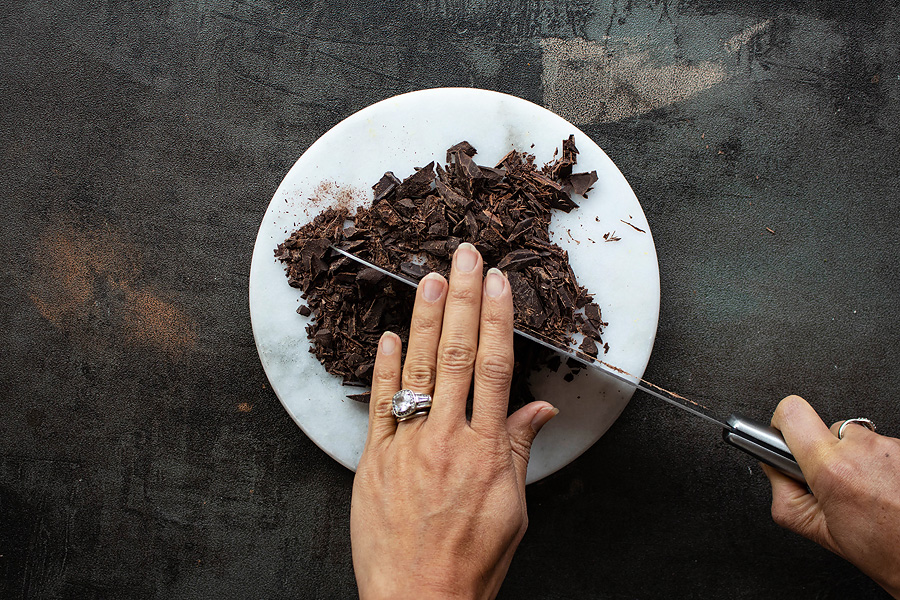 I use 100% unsweetened cacao in all of my low carb baking, then add my own keto friendly sweetener such as Lakanto or Pyure.  Just grab a couple of ounces of chocolate and chop it very finely.  The smaller you chop it, the easier the chocolate will melt!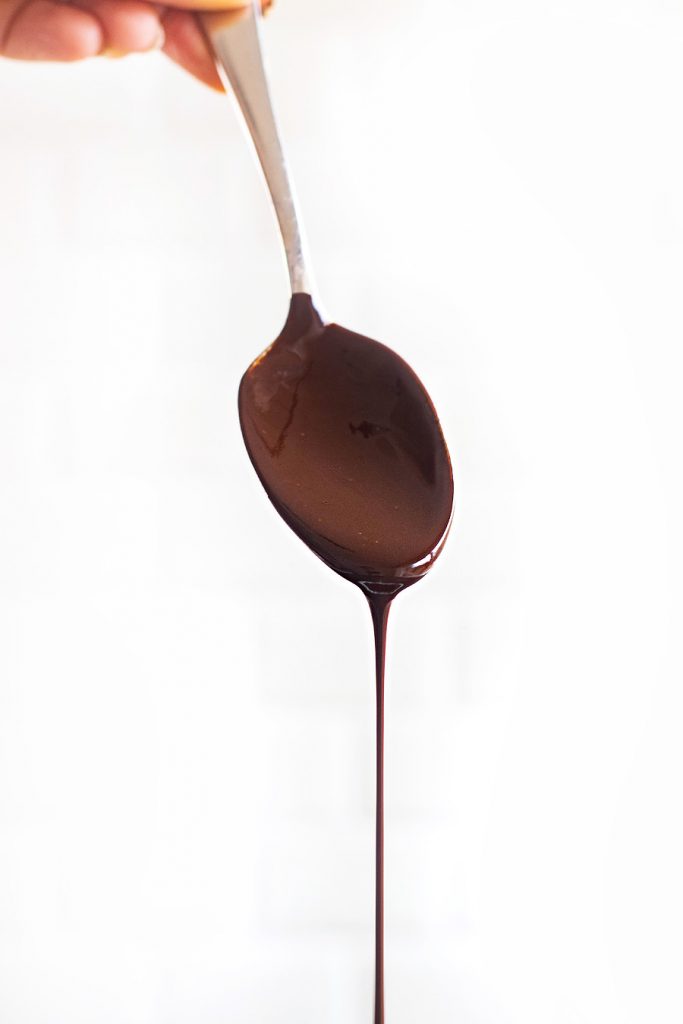 After that you just combine all of the ingredients together.  Wet ingredients to dry ingredients.  You know the drill.  However it is imperative with any cake that you do not over mix.  In other words just mix your batter until it comes together.  This is one of the best cake making tips!!!
Here are a few other tips on how to get the best low carb cake ever:
Tip #1
Use quality ingredients.  None of that fake stuff.  REAL butter, real vanilla extract, real chocolate, and a high quality creamy peanut butter with no added sugars of course.
Tip #2
Use whole eggs.  Using only egg whites will dry out your baked goods.  Not only that, you will lose a ton of flavor (and nutrients) from missing out on the yolk.  Yolk gives baked goods better structure and tons more richness.
Tip #3
Do NOT over bake.  I repeat.  Do NOT over bake.  I tend to pull cakes out just a tad earlier than cooking times call for.  The cooking process does not stop once the cake is taken out of the oven.  It will continue just a bit even as the cake cools in the pan.  You want the center of the cake to be set, no jiggle and the edges a bit more firm.  If you insert a toothpick into the center of the cake, I like just a few crumbs to remain.  None of this comes out completely clean business for me.
Tip #4
Say yes to some extra fat.  Adding full fat sour cream or full fat coconut cream will add flavor and leave you with an extra moist cake.  Do you see a theme here?  Extra healthy fats are not a bad thing, especially when it comes to baking and cooking.  It's one of the single best thing you could add to a recipe that will take something from an 8 to a 10.  Therefore… don't fear the fat!
Tip #5
Storage.  Never leave a cake or cupcakes out on the counter uncovered.  The exposure to the air will ALWAYS dry them out.  Baked goods should always be stored in an airtight container.  Always.  To prevent drying even more, add a layer of saran wrap or press and seal wrap to the top of your container BEFORE you add the lid on.  Extra precaution is worth it.
O.K. Back to this peanut butter fudge cake though.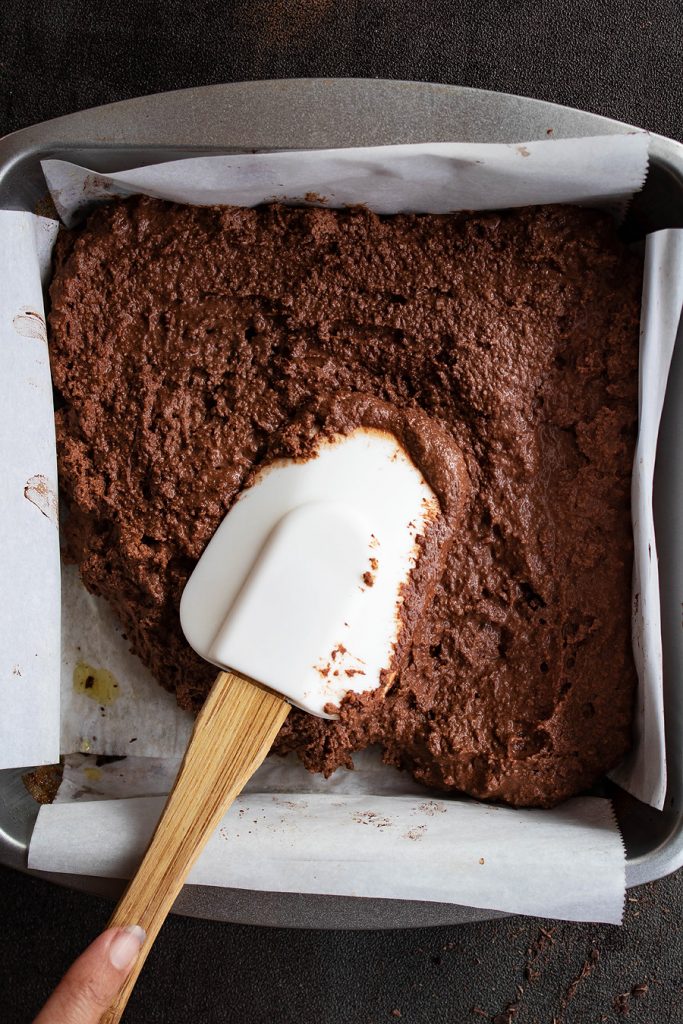 Because this recipe is free of regular all-purpose flour and uses a combination of almond flour and coconut flour, the batter will be a bit thicker.  In my eyes, this just means a more dense and moist chocolate cake though.  Never a bad thing.  In addition though, coconut flour soaks up liquid unlike any other flour so make sure you do not add too much.
Get the cake into the oven, but remember… do NOT over bake it.  Ever.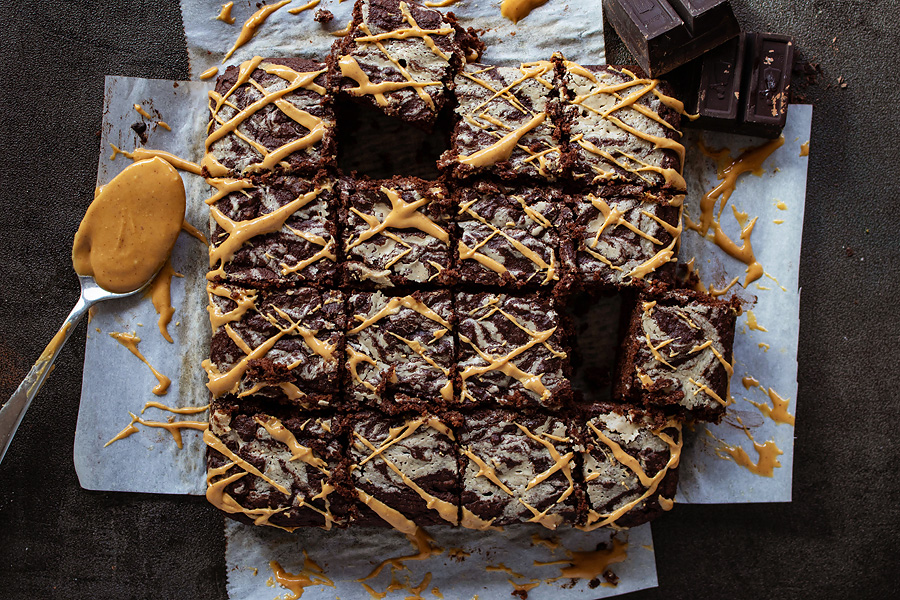 Drizzle on the creamy peanut butter, slice it up, and it is ready to go.  I actually used a combination of nut butters on my cake.  I added a couple of tablespoons directly on top of the batter BEFORE baking and then a drizzle right on top once the cake was cooled.  Can one ever have enough nut butter and chocolate in their life?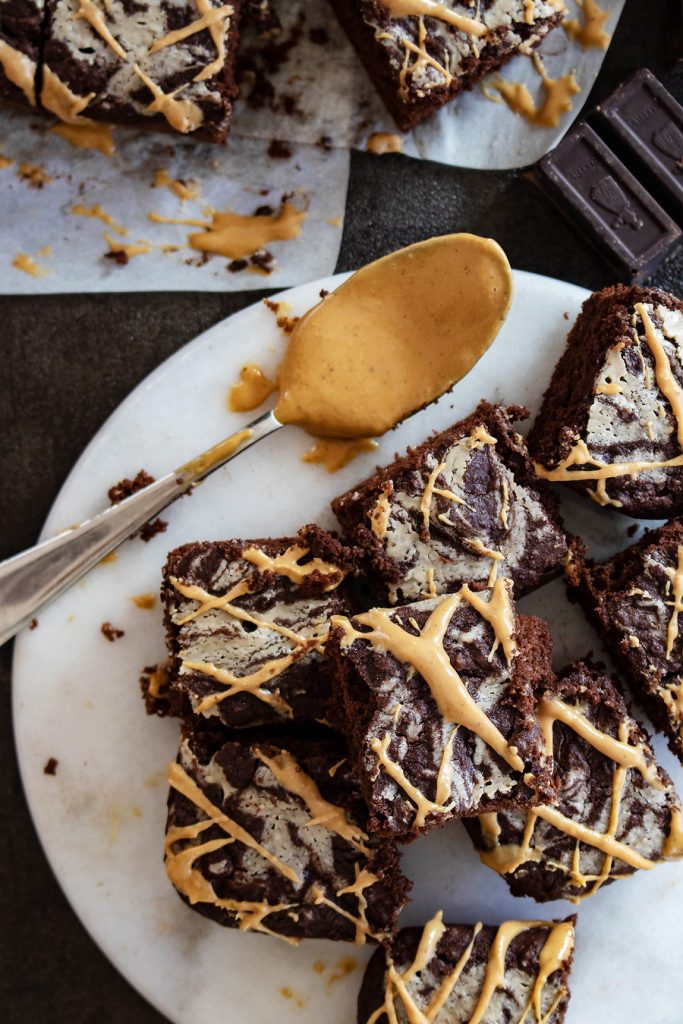 I think not.  Oh my.  And just imagine this recipe as a layer cake.  Oh. My Gawd.  It would make the BEST healthy, low carb layer cake ever.  Get a load of that texture.  Looks pretty darn perfect if I do say so myself.  Again, these were supposed to be brownies, but I'm kind of in love with this accidental chocolate cake.  In other words, please make this cake.  You will not be sorry.  I promise.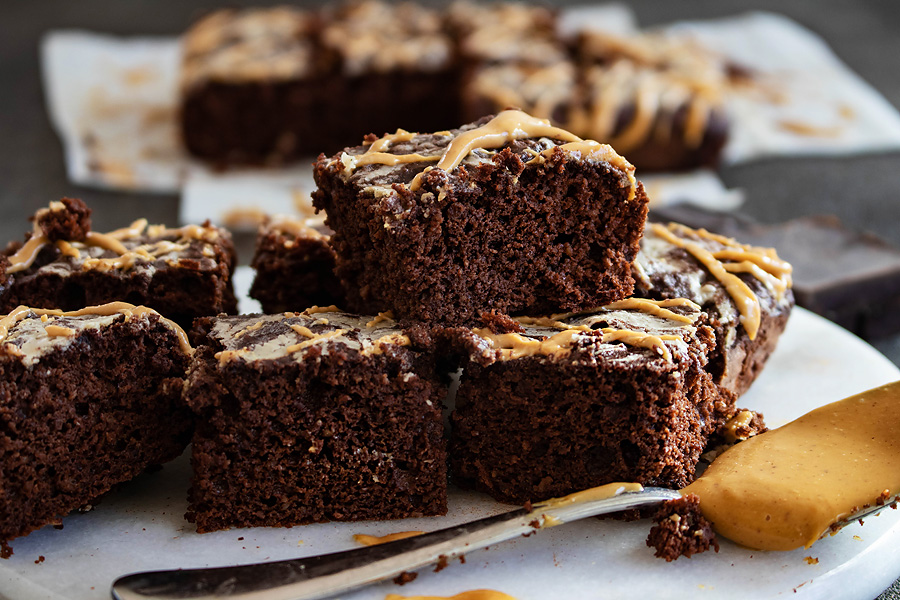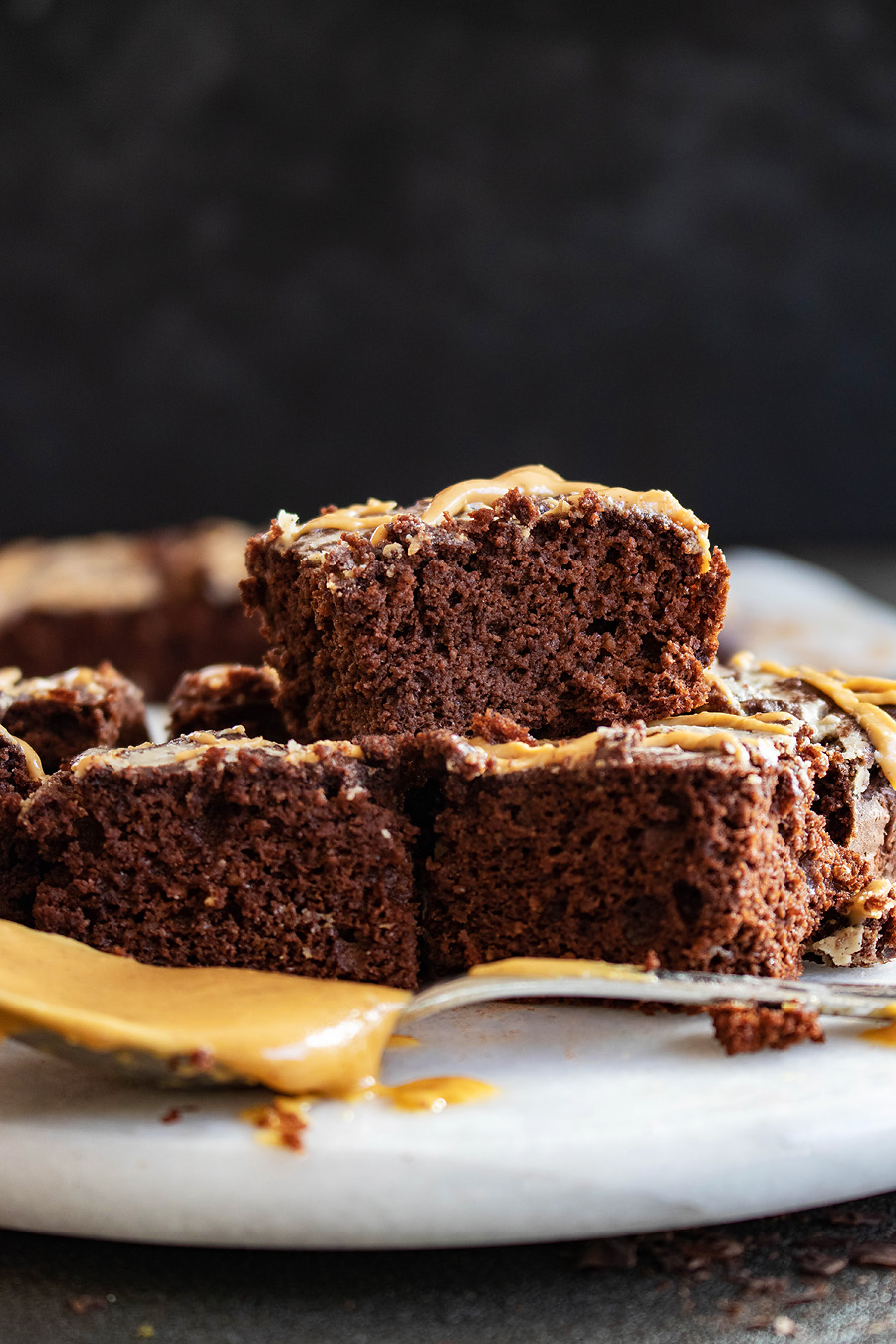 Print Recipe
Ingredients
2oz 100% unsweetened Baker's chocolate (finely chopped)

4 tbsp melted unsalted butter

3 tbsp coconut cream or heavy cream

1 teaspoon vanilla extract

2 large eggs (room temperature)

1/2 cup unsweetened milk of choice

1/3 cup Golden Lakanto Sweetener or sweetener of choice

1 teaspoon liquid stevia (or add an additional 2 tablespoons sweetener of choice)

1/2 cup almond flour

1/4 cup coconut flour

3 tablespoons powdered peanut butter

2 tablespoons unsweetened cocoa powder or Dutch cocoa

1 ½ tsp baking powder

1/4 teaspoon baking soda

1 pinch of salt

2 tablespoons creamy peanut butter or nut butter of choice
Instructions
1
Preheat your oven to 350° F, place wire rack in the center of the oven, and line a square baking pan with parchment paper (or grease).
2
Add chopped chocolate to a small glass bowl and melt over a double boiler over medium heat or in the microwave in 15 second increments. Add butter and stir well. Then add eggs, cream, vanilla extract, and milk. Whisk until smooth.
3
Add dry ingredients (almond flour, coconut flour, cocoa powder, powdered peanut butter, and salt) to a large bowl or stand mixer. Whisk well to combine.
4
Add wet ingredients to dry flour ingredients and whisk well in the large mixing bowl.
5
Pour batter into prepared baking pan and bake for 20-25 minutes until a toothpick comes out clean when poked through the center of the cake. Let warm cake cool before serving.
Notes
This recipe doubles or triples beautifully if you would like to make a special layer cake. Increase ingredients accordingly and divide batter in 2 (or 3) round cake pans. Use a simple chocolate ganache or paleo/keto friendly chocolate frosting in between the cake layers.