I can't tell you how much I am enjoying baking with my Kodiak Cakes mixes!  They have made my life in the kitchen SO much easier.  Instead of having to mess around with various flours and/or grinding my own in the VitaMix, I'm utterly thrilled to simply grab a Kodiak box, measure, add my other ingredients, and get on my merry baking way.  Up until now though, I have really only used my Kodiak for sweet treats, but when my last shipment of MuscleEgg came and my glorious plain Organic whites arrived (which I use EVERY single day), I thought I would step out of my sugar tooth box and try something savory instead.  I was craving something hearty, filling, and different from my usual baked stuff.
I knew I wanted to pack it in with lots of ingredients to make sure it was flavorful but also wanted something versatile that would work as a baked brunch side dish or even as stand alone afternoon/preworkout snack.  I ended up with a dish that was filled with ingredients that were good for me and I felt like I was fueled for the rest of my day.  The bread paired great with a light egg white omelet and a side of fruit as I originally intended and hoped for, but leftovers served as a great little afternoon snack I could nibble on before I trained as well!  I don't typically like having a huge meal before I workout, so a piece of this with some afternoon caffeine was absolutely perfect!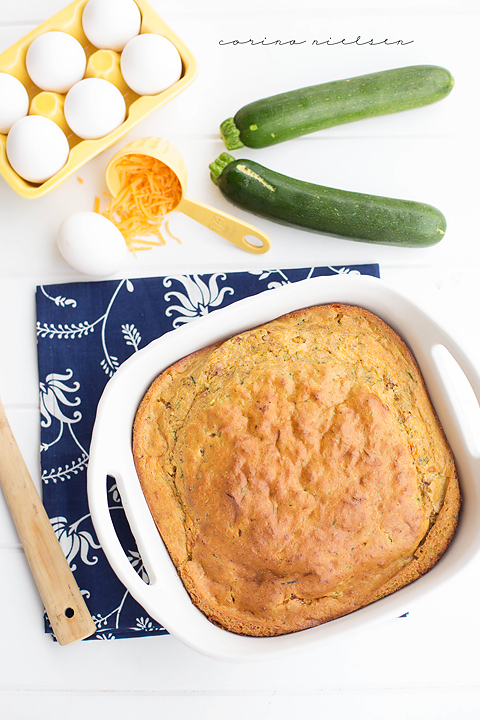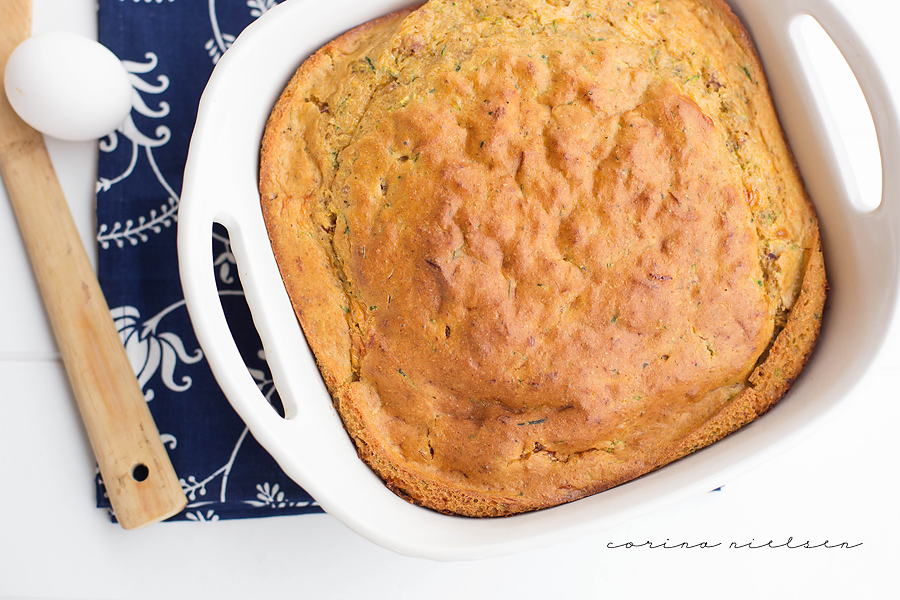 I'm not a fan of edges & corners on my brownies, BUT on breads?
Yes, please…. these corners were amazingly crisp and flavorful!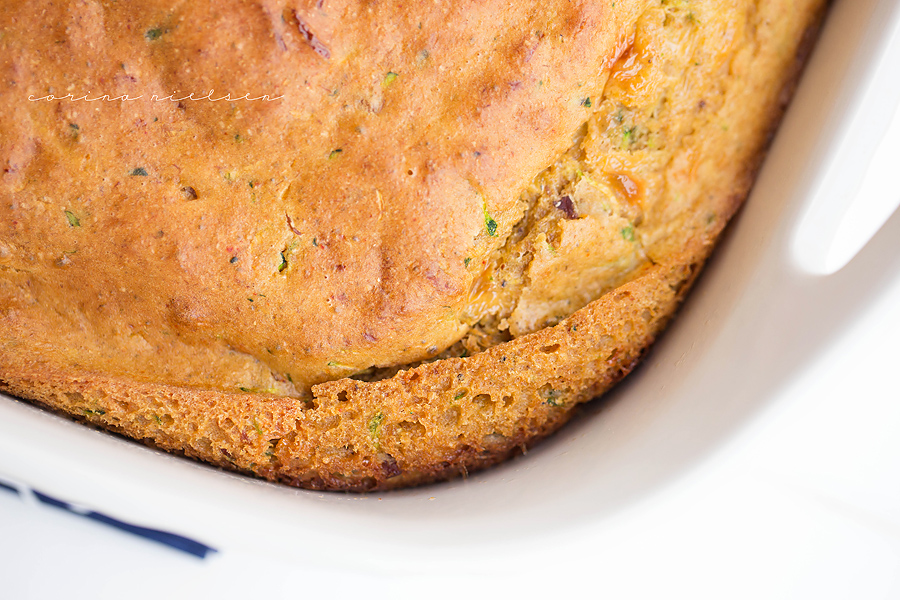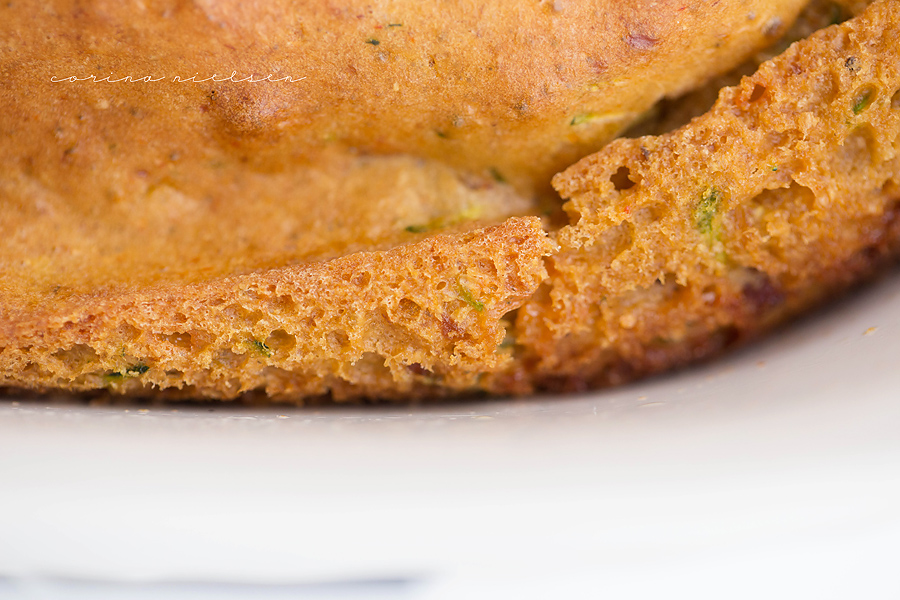 How amazing does this look?
Brunch is now served!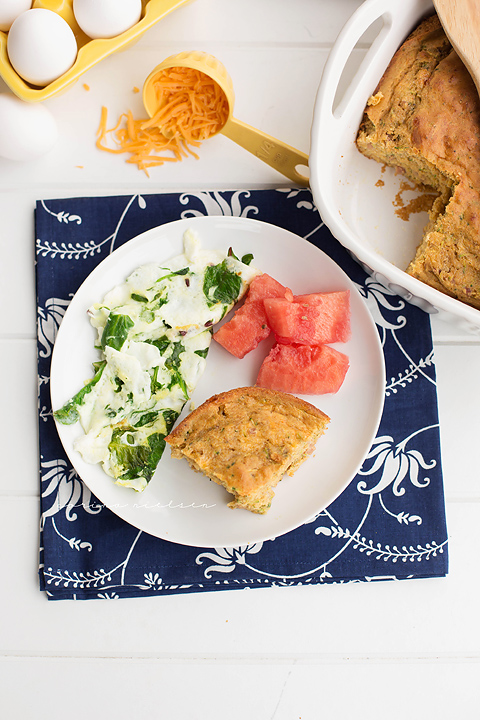 And again… FILLED with the perfect amount of fuel, flavor, and all things I need to start my day OR get my workout on!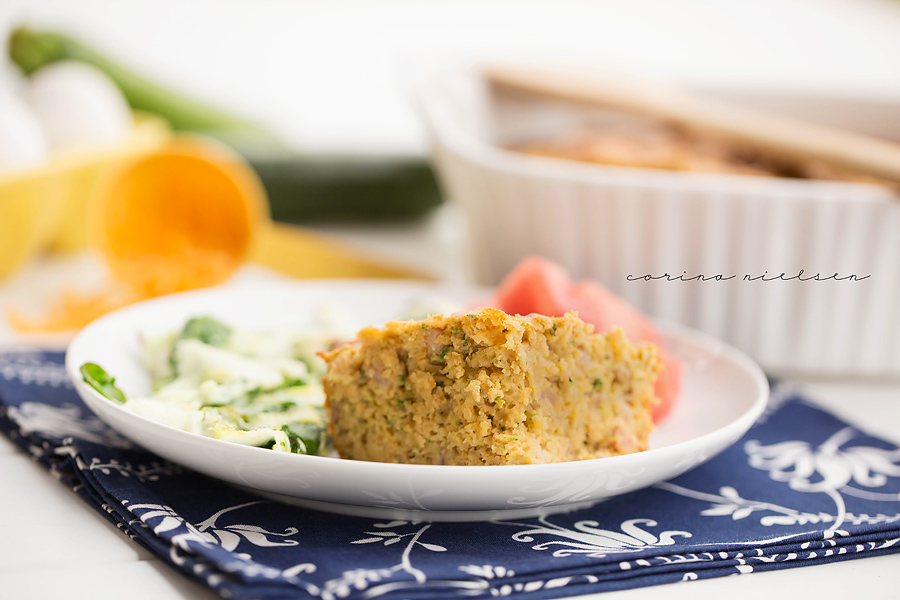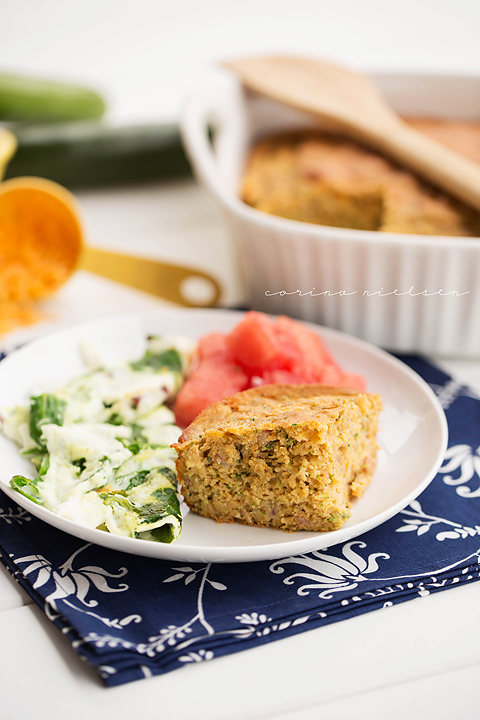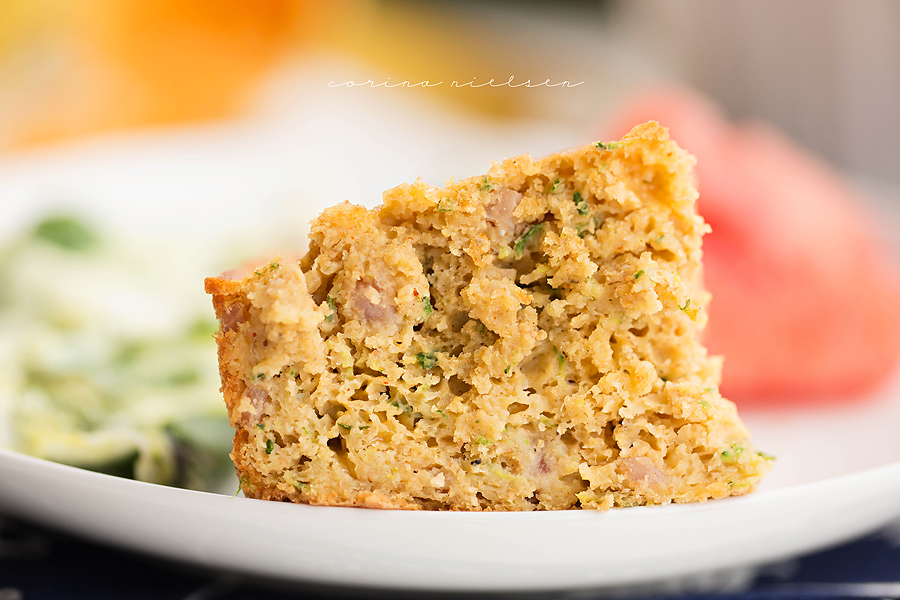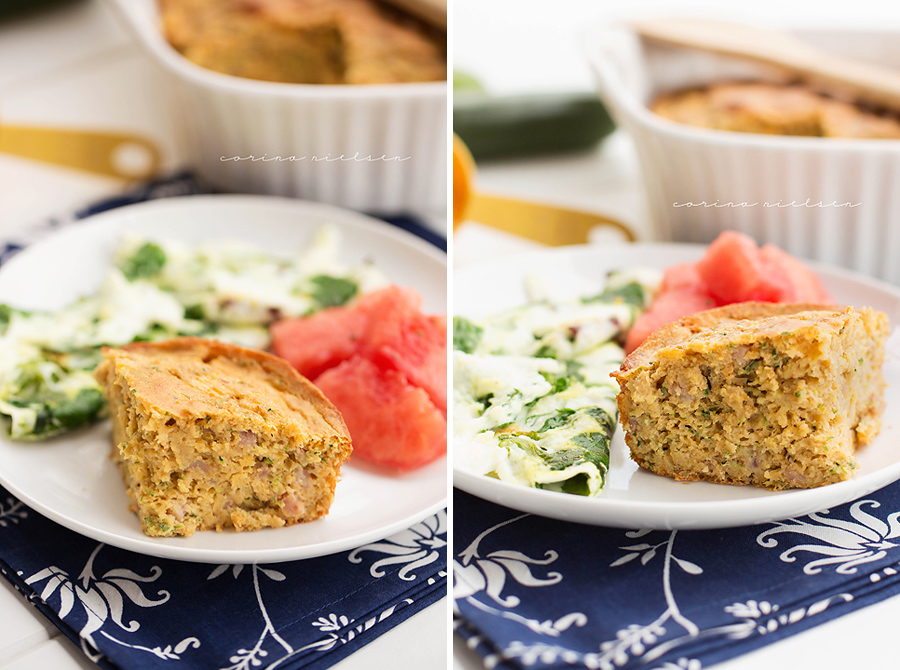 This was absolutely DELICIOUS served as a "toast" also… I took a large piece of the leftovers, sliced it lengthwise, stuck it under the broiler for a minute, added some sliced ham, MORE cheese, and DEVOURED it as a sandwich.  SO yummy!!!!
Ham, Cheddar, & Herb Brunch Bake

Print recipe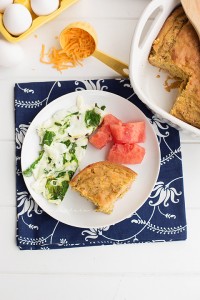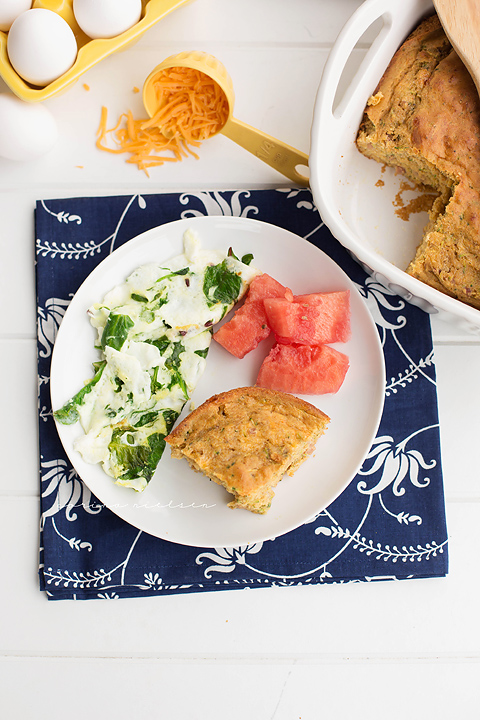 Ingredients
2 cups Kodiak Cakes "Buttermilk & Honey" mix
2 tablespoons Sweet Leaf Stevia
1/2 teaspoon baking powder
1/4 teaspoon baking soda
1 1/4 teaspoon salt
1/2 teaspoon pepper
1/2 teaspoon paprika
1/2 teaspoon dried rosemary
1/4 cup chives (chopped)
2 Large whole eggs
1/3 cup Organic MuscleEgg plain egg whites
1 cup milk of choice (I used unsweteened almond milk)
1 tablespoon olive oil (or melted coconut oil)
1/2 Large zucchini (finely shredded)
4oz diced ham
1 cup shredded fat free cheddar cheese
Directions
Step 1
Preheat oven to 350 degrees and coat a 9x9 baking dish with non stick spray.
Step 2
In a large bowl, combine Kodiak, stevia, baking powder, baking soda, and all spices/herbs. Add eggs, egg whites, milk, and olive oil. Mix until well combined. Stir in shredded zucchini, ham and cheese.
Step 3
Pour into prepared dish and bake to 25-30 minutes until edges and top are slightly golden brown and a toothpick comes out clean when poked through the center.
Note
NUTRITIONAL INFORMATION (makes 9 servings): calories- 169, fat- 5 grams, protein- 13 grams, carbs- 18 grams (3 grams fiber) PER SERVING