Not too long ago I remember scrolling through my Facebook feed and came upon a recipe for "Coca Cola Pot Roast".  It looked absolutely delicious and I thought it sounded pretty damn interesting.  I clicked the image to see the actual recipe and took a glance at the comments in hopes that someone had left a review of the dish.  While the majority of people did in fact love the recipe and how it turned out for them, I did see a trend in comments stating how "unhealthy" this food was because it called for a can of Coke.  Some passionate individuals went as far as to link articles about how horrible soda and sugar is for everyone saying there is no possible way they would ever feed that dish to their families.  There was quite a long debate of comments arguing points back and forth.
After chuckling to myself about how heated people get over things or chiming in with my own views about nutrition, moderation, and flexibility I was inspired to create a similar dish that would taste just as great (if not better) but also lower in sugar.  I pride myself on taking traditional dishes and tweaking ingredients to provide a much better nutritional profile!  There will almost ALWAYS be substitutes for ingredients that will make dishes more nutrient dense, it's just a matter of experimenting!  One of the great benefits I did have from my 100% 'clean eating' days was broadening the spectrum of foods I ate.  I learned about all types of food and ingredients that are not only good for you, but also taste GREAT!
For this dish, I knew I would only need to make a few minor changes to all those Pinterest "Coca Cola" pot roast recipes.  First, instead of using a dutch oven, it would need to be done in a crock pot because really, the crockpot is life.  Throwing everything in a big pot, setting a timer, and not needing to look at it again until its time to eat?  Yeah, thats life.
Second, in order to please all those soda and sugar naysayers I turned to a line of beverages that my family drinks nearly EVERY single day…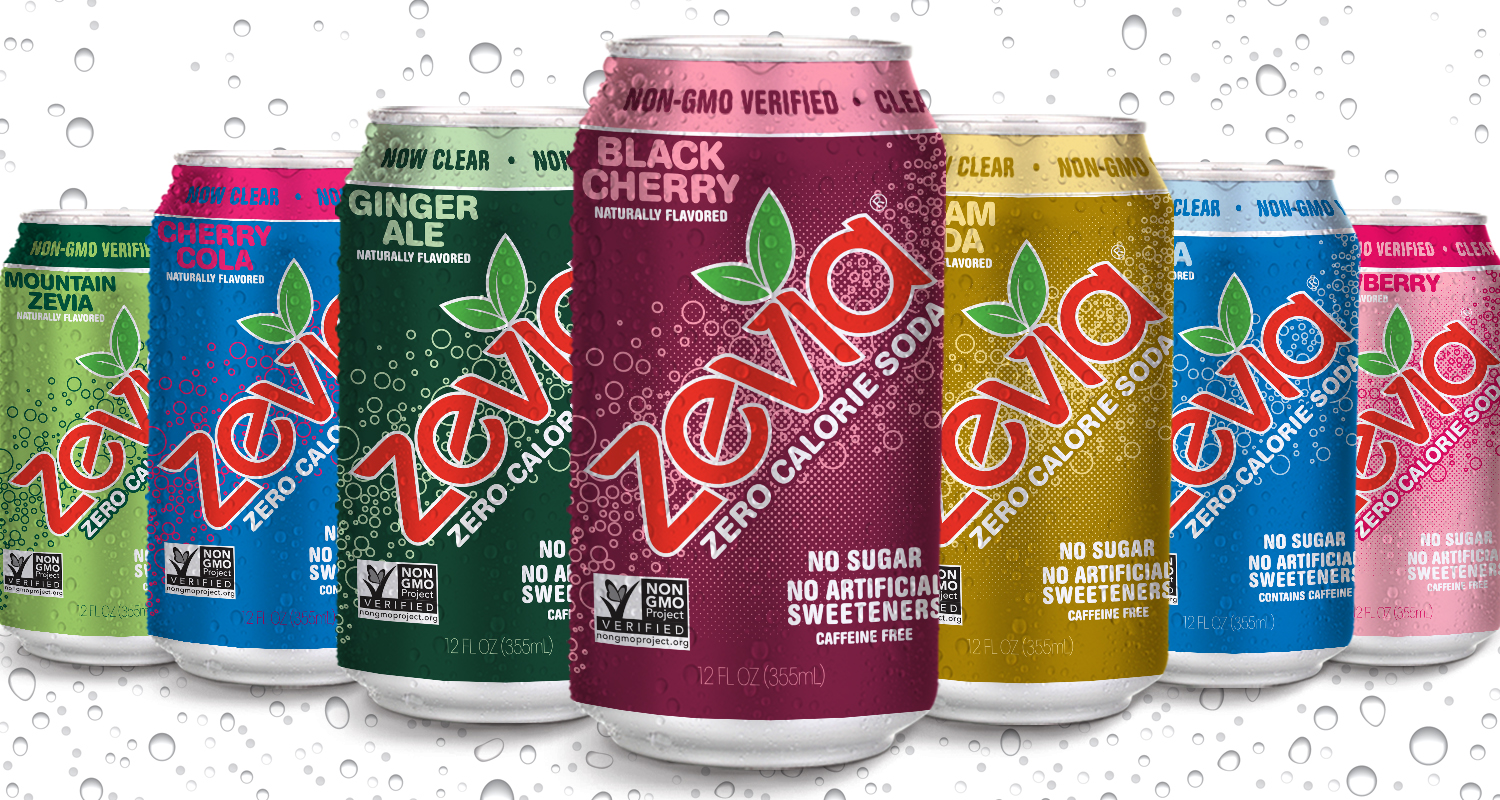 We keep a regular stock of these sodas in our fridge at all times!  My personal favorite is the 'ginger root beer' and my daughters is the 'cola' (caffeine free version to be exact).  Not only are these delicious and refreshing, but they are also the healthiest sodas you will ever find.  Take a look at one of their ingredients & nutritional facts:

We LOVE that they are naturally sweetened and while I don't pay too much attention to my daughters caloric intake/macros everyday, I am aware of my own.  0 calories, 0 fat, and only 4 grams of carbs which actually coming from erythritol (sugar alcohol).  Sodas you can enjoy without a worry in the world!  Zevia is ALL natural, vegan, gluten free, sodium free, non GMO, and Kosher.  They are SUPER tasty, won't ruin your diet, they won't harm your teeth, and you don't have to worry about sugar spikes & blood sugar levels.  Another bonus is there is a Zevia flavor for EVERYONE!  So. Many. Options!
So, crockpot and Zevia 'Cola'.  I'm ready!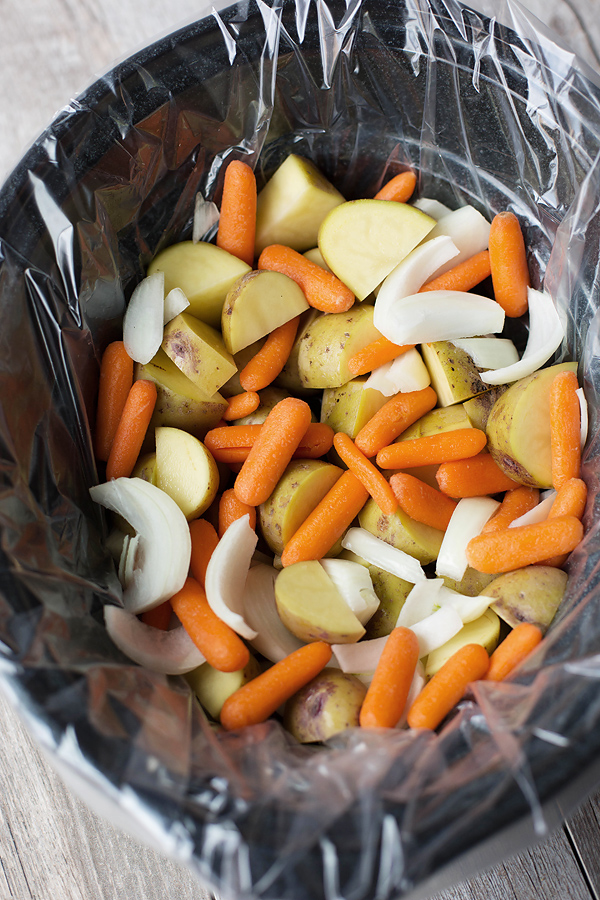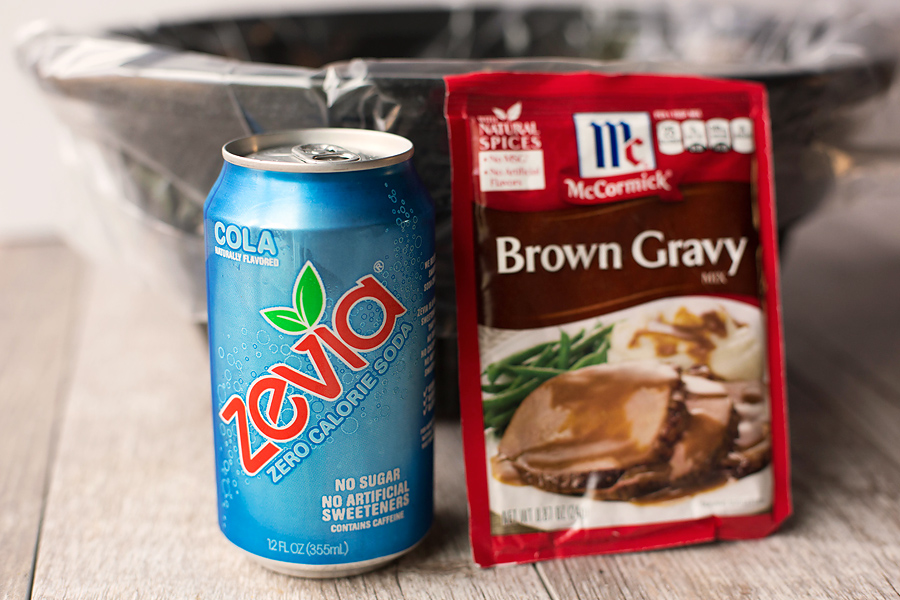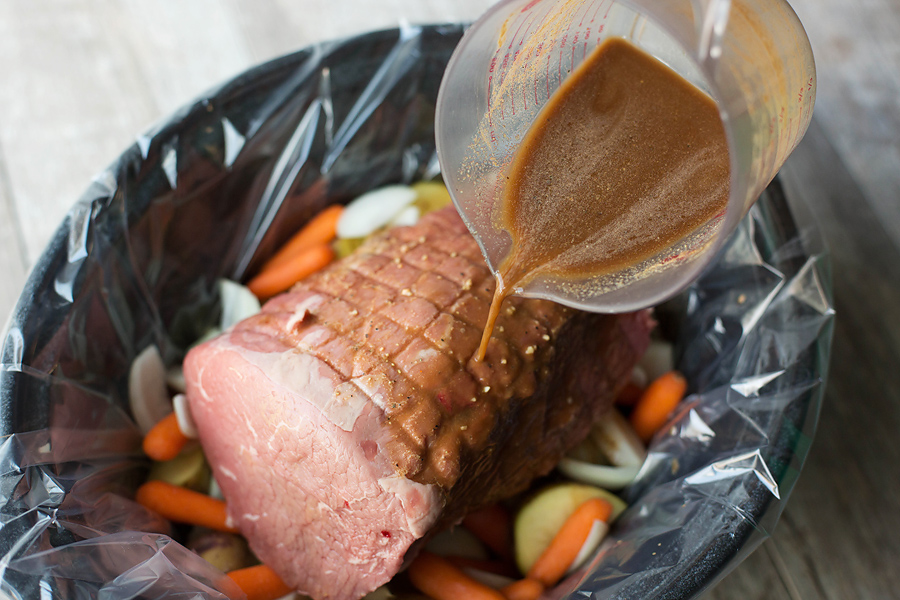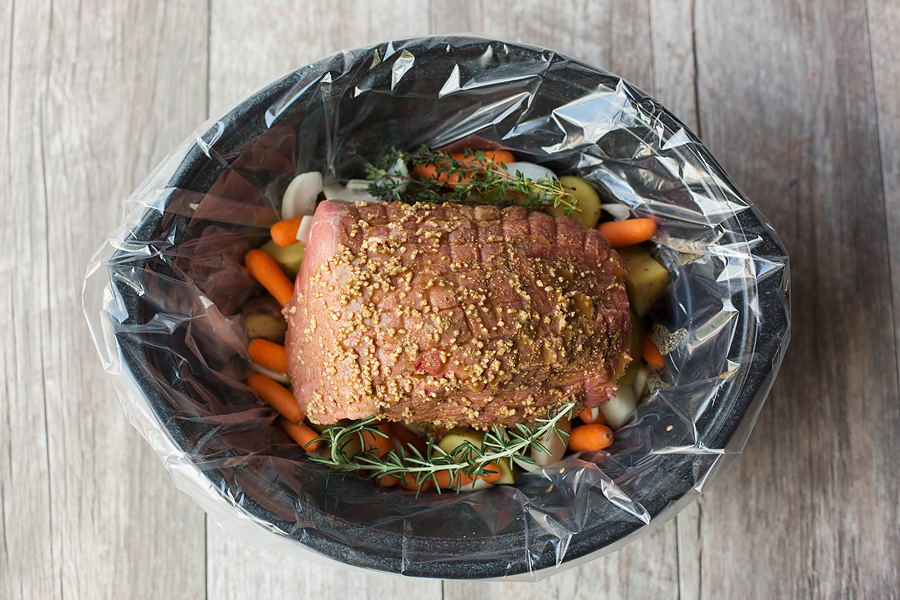 Set on HIGH for 6 hours, then remove vegetables and meat from crockpot, reserve liquid, make gravy (options, but not really), portion, and serve!  Easy peasy, delicious!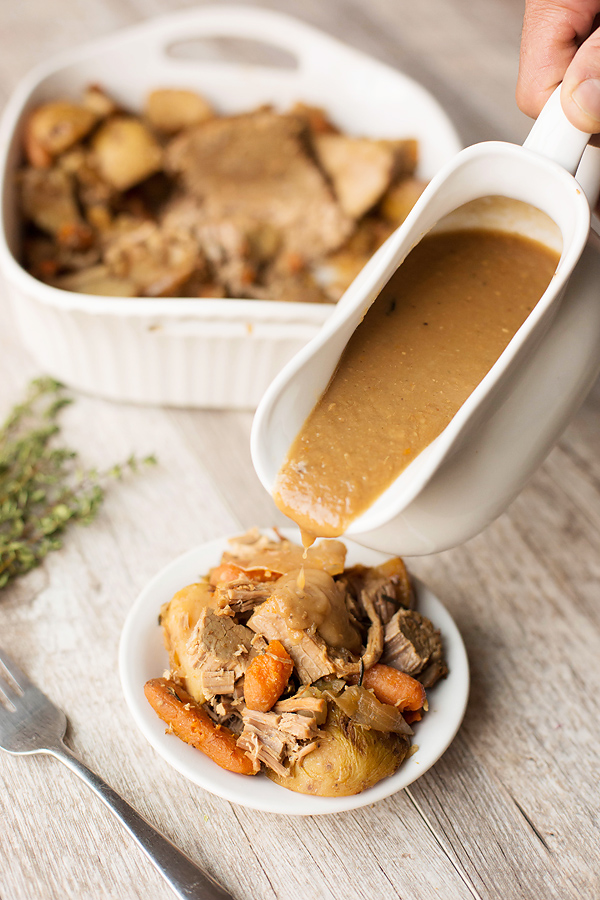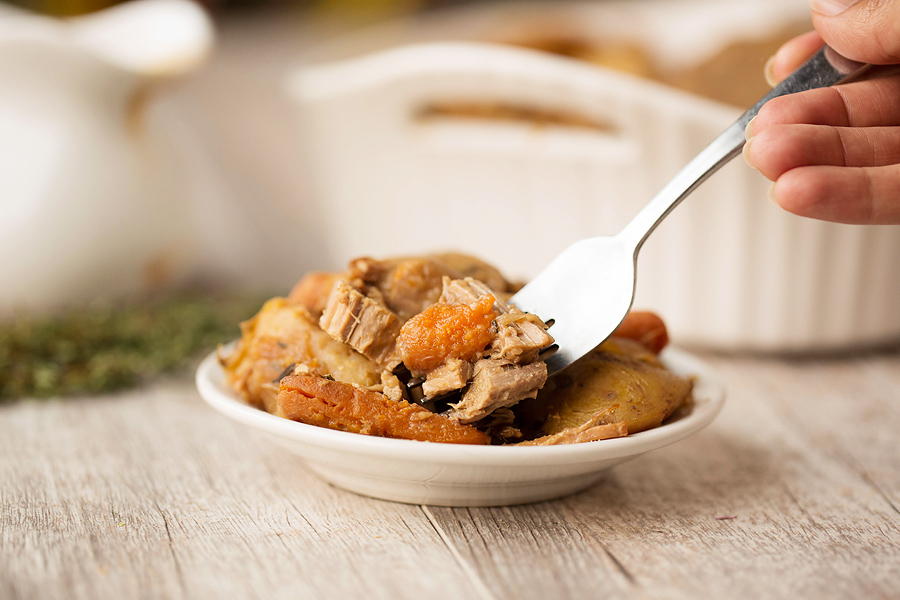 Hands down one of the EASIEST and TASTIEST pot roasts my family has ever had!  The meat was so flavorful and fork tender.  The vegetables soaked up all of those yummy juices from the meat and Zevia cola. And the gravy, oh the gravy.  The meal is not complete without being slathered with the gravy!  And the best part is using the Zevia cola instead of regular Coca Cola makes this a meal you can feel confident serving your entire family!!!
Healthy "Cola" Slow Cooker Pot Roast for the win!!!
Healthy "Cola" Slow Cooker Pot Roast

Print recipe
| | |
| --- | --- |
| Serves | 6-8 |
| Prep time | 5 minutes |
| Cook time | 6 hours |
| Total time | 6 hours, 5 minutes |
| Meal type | Main Dish |
Ingredients
3lb chuck roast
1 packet McCormick brown gravy mix
2 cans Zevia Cola
1 Medium roughly chopped onion
2 finely chopped garlic
1 cup baby carrots
6 Medium quartered yukon gold potatoes
Optional
2 tablespoons butter
1/4 cup flour
Directions
Step 1
In a bowl or measuring cup, stir together Zevia sodas, chopped garlic, and seasoning mix. Add all vegetables and meat to crockpot and pour in liquid mixture.
Step 2
Set on LOW and cook for 6-8 hours. Eat as is or make optional gravy if desired (directions below).
Step 3
To make gravy, remove meat and vegetables from crockpot. RESERVE liquid.
Step 4
In a cast iron skillet or saucepan set over medium-high heat, melt butter. Stir in flour and cook for 2-3 minutes. Mixture will be thick and chunky. The longer you cook this, the darker it will get. Cook until desired color is achieved and slowly pour in reserved crockpot liquid. Stir until thick and bubbly. Add water or stock to thin down if needed. Adjust seasoning to taste.
Note
NUTRITIONAL INFORMATION:
This was a paid, sponsored post by Zevia.  All opinions shared and expressed are my own.