Take me back to Fall and these Fig & Pear Shortcakes…
I suppose these could be a Winter dessert, but the truth is they were actually made a few months ago and the time to share them never felt quite right to me.  I've had an extremely rough couple of weeks emotionally, (yesterday being the most difficult) but I thats a story to share another time.  It took me a couple of days to reflect & regroup, but I pulled my shit together today to get back on track.  With my head on straight now, I knew TODAY was the perfect day to share this recipe.
Now everyone has certain foods or smells that just make them feel "good" right?  Warm, comforting, safe even?  Even though its been a couple of months since I made these shortcakes, I can still vividly remember exactly how I felt when I took my first bite.  I'm sure chocolate has that effect on some people… but in a more "Dear, God.  THANK YOU!" kind of way.  Citrus fruits have a way of perking you up and giving you energy.  Fig, pears, cinnamon, vanilla, and walnuts made me feel another kinda way.  On the most hectic of days, days where the world seems to be trying to tell you something, warm Fall flavors will always soothe me.
This is just what the doctor orders for THOSE kind of days!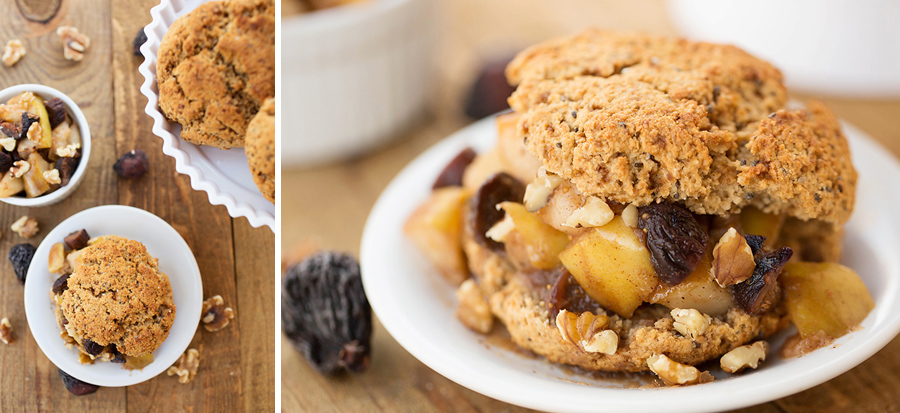 Quite a show stopper huh?  Just looking at these you can't help but feel calm and comforted.  It's pretty easy to imagine how these taste and how wonderful the textures feel.  They are perfection on their own, but add in a scoop of homemade vanilla bean ice cream?  Shut up.  Just stop.  Yes, I can even…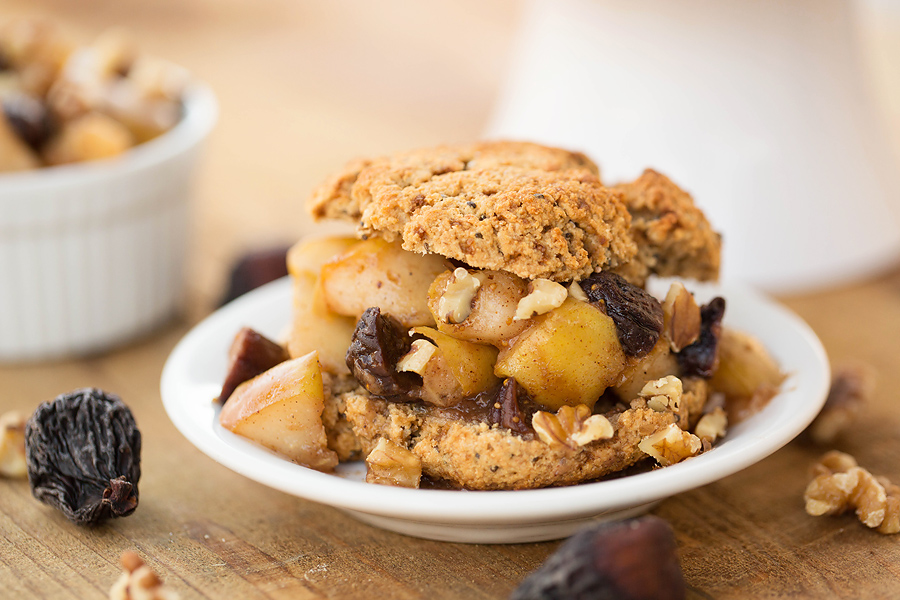 And don't fret if you don't care for the filling (pears, figs, walnuts, cinnamon, nutmeg, and vanilla), simply make a different filling of your choosing OR eat them as little scones!  A simply maple glaze would be outstanding on these!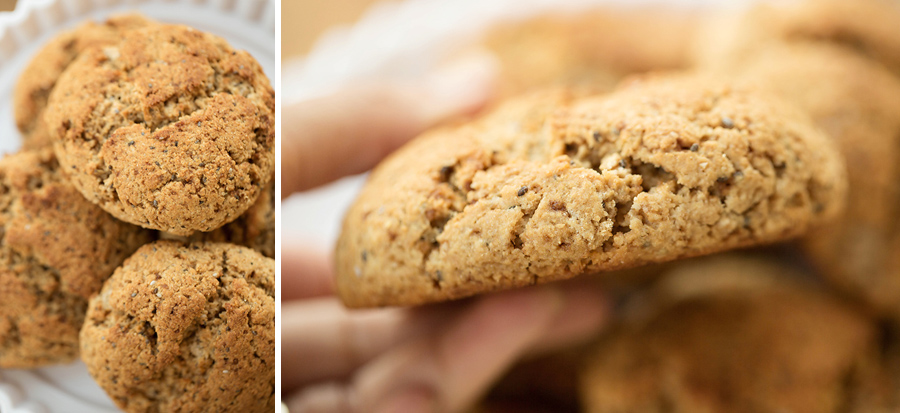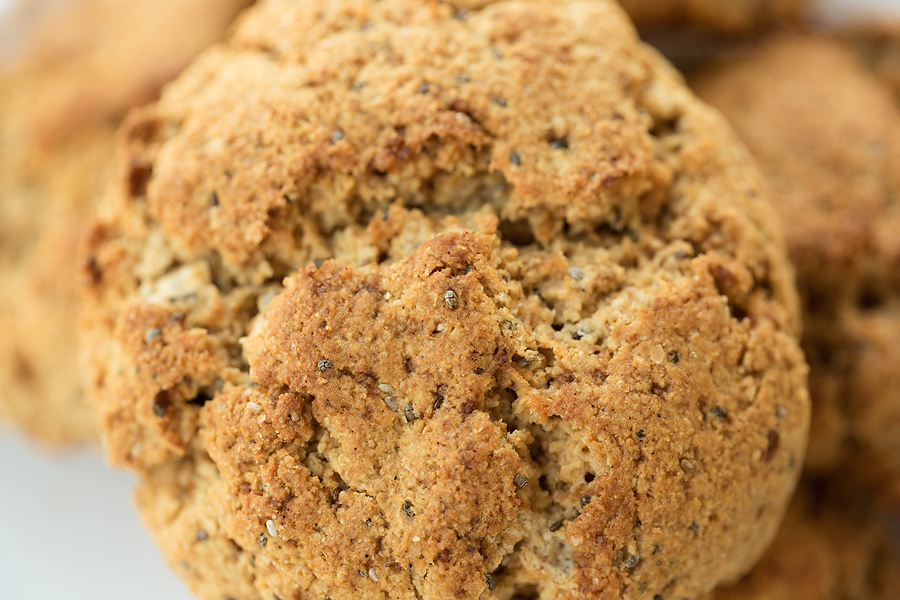 However, I'm kinda partial to this filling and all it's gloriousness!  Sometimes we can all use a big food 'hug' and this is one dessert that acts more like a bear hug than anything.  Promise.
Fig & Pear Shortcakes

Print recipe
| | |
| --- | --- |
| Serves | 6 |
| Prep time | 5 minutes |
| Cook time | 15 minutes |
| Total time | 20 minutes |
Ingredients
2 Medium pears
6 dried chopped figs
1/2 teaspoon vanilla extract
1/4 teaspoon cinnamon
2 tablespoons brewed chai tea (or water)
2 1/3 cups Kodiak Super Foods Pancake Mix
4 tablespoons cold unsalted butter
1/4 cup coconut sugar
3 tablespoons Pumpkin MuscleEgg (or plain egg whites)
1/3 cup milk of choice
Directions
Step 1
Preheat oven to 425 degrees and lined a baking sheet with parchment paper or Silpat.
Step 2
In a small saucepan, add chopped pears, chopped figs, chai or water (water will give less flavor), cinnamon, and vanilla. Cook on low-medium heat for 8-10 minutes until pears are softened and figs have plumped up. Let cool.
Step 3
Prepare shortcake dough by adding MuscleEgg and milk into a small bowl. Add Kodiak, coconut sugar, and stevia to the bowl of a stand mixer or food processor. Add cold butter and mix until small crumbles form. Slowly drizzle in MuscleEgg and milk mixture just until dough comes together.
Step 4
Carefully remove blade and divide dough into 6 equal portions (each of mine were approximately 90 grams). Roll into desired shape and place on cookie sheet. Press down on dough slightly to resemble a shortcake. Bake for 12-14 minutes until slightly brown.
Step 5
Let cool slightly and slice in half. Add a serving of the pear/fig mixture to the bottom half of the shortcake, replace top, and add whipped cream & chopped walnuts if desired.
Note
NUTRITIONAL INFORMATION (makes 6 servings): calories- 243, fat- 7 grams, carbs- 42/fiber- 6 grams, protein- 7 grams PER SERVING