'A beginners guide to essential oils that includes must haves items, basic terminology, and FAQ'
When I decided to give essential oils and aromatherapy a try, I had no idea where to start or what to look for.  Any time I tried to get any information, my brain went into complete overload.  A simple search for 'essential oils' on Pinterest would bring up thousands of pins, I would click one, read, get thinking about something else that was mentioned in the article, search for that, rinse, and repeat.  It  can be so overwhelming!  By the time I knew it an hour had passed and I still didn't know what I needed to get started.  I could have probably spent an entire month jumping around on Pinterest looking at all of the different essential oil uses and blends (you will lose count after about 10 minutes), so instead of wasting anymore time I decided to dive in head first.  Surprisingly, I had a very specific list of must have's for this initial investment and I figured I might as well share it with you!
First things first, I needed oils (obviously).  Like I said in my introduction post about essential oils, instead of dropping a big chunk of cash on DoTerra or Young Living I opted to go with a different company.  Eden Garden provides premium, high quality, therapeutic grade essential oils WITHOUT requiring the pyramid sales techniques "multi level marketing" OR high prices.  Aside from the fact the Edens Garden oils themselves are top notch, I LOVE that you can buy them all right on Amazon!!!  Super convenient.  You can either buy a couple of individual oils or go for a set (which is that route I recommend).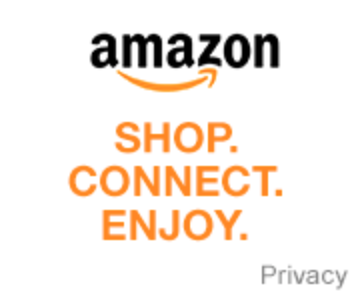 This is a great set for beginners and/or ones I feel people should keep regular stock of at all times because they are the most useful and versatile!  You will find yourself coming back to these over and over again!
"Best of the Best" Essential Oils Set: $39.95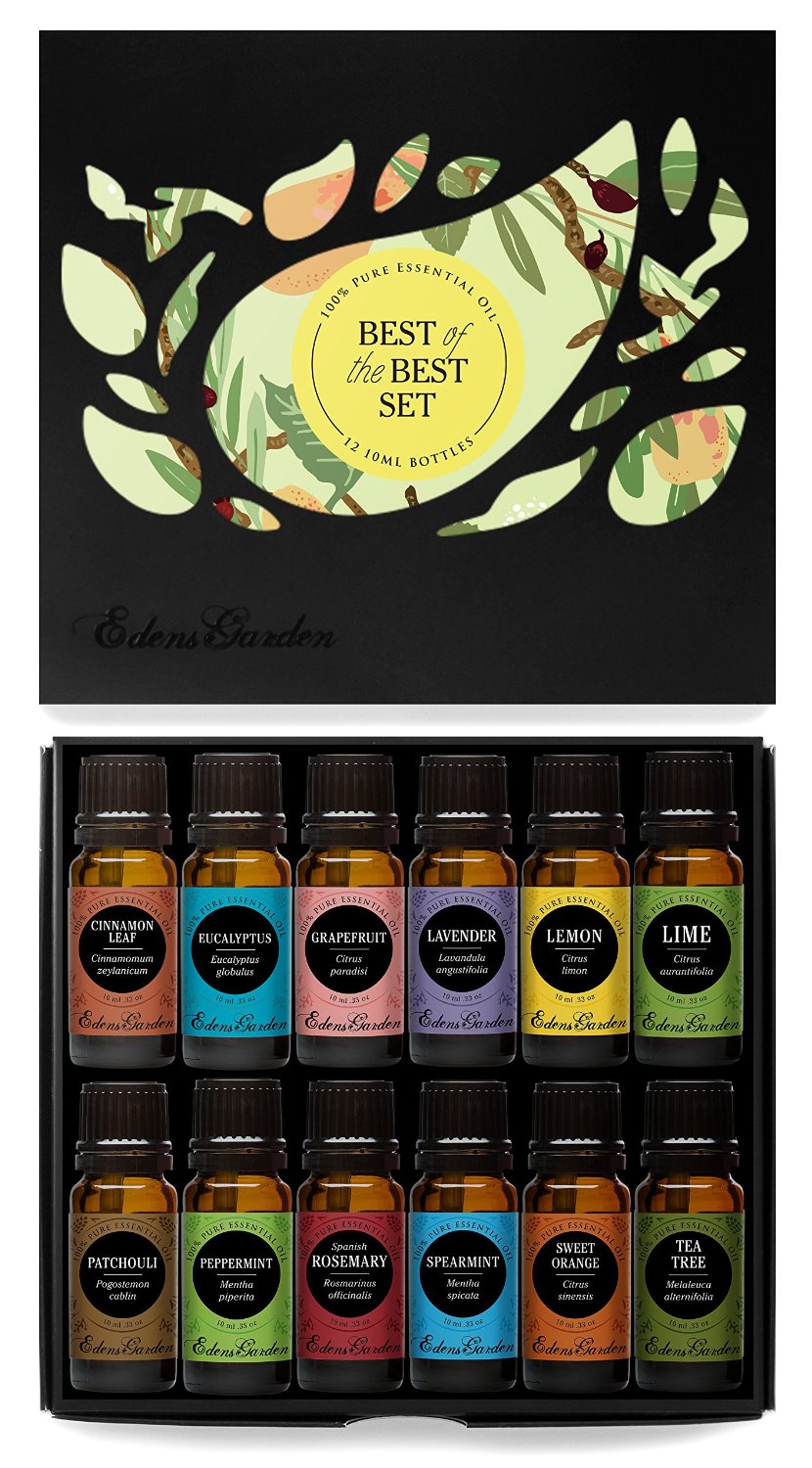 Again, SO happy I decided to go this route because I'm extremely happy with every single oil I have purchased (and after a couple of months… I've purchased many) AND for the amount I would have spent with one of the bigger companies, I was able to buy the rest of my highly personalized "starter kit"!
** IMPORTANT NOTE: I initially made the mistake of buying my first batch of oils individually.  Big mistake because I bought 5mL bottles and later realized that the Edens Garden sets actually include 10mL bottles!!!  You can always add individual oils for specific needs but the Eden Garden sets for first aid, stress relief, and their 'synergy blends', are PERFECT! **
In addition to these oils, I would also suggest  purchasing a couple of bottles for specific ailments/uses.  For me, the main reason I decided to try essential oils in the first place was to help with chronic pain/symptoms from my spinal cysts.  I was hoping that using some blends topically may help with things like back pain, headache, uterine issues, and nerve pain.  If you want to try oils for skin, hair, stress, cleaning, etc. that aren't included in the sets, grab a few single bottle!
The next item I would suggest to anyone and everyone for essential oils is a good diffuser.  I waited a couple of weeks to order mine and I am still kicking myself for not buying it to start with.  After the very first time using my diffuser, I was hooked.  Even for people who are skeptical of essential oils in general, diffusing your oils is a great option just for making your home smell great and purifying the air!
This is the one I'm using now:
Welledia Diffuser: $41.99
Currently I only have this one diffuser, but I will soon be adding at least 1-2 more!  This Welledia is a good one for large spaces and will also work great if you diffuse all night.  It holds 700mL so will run for quite a long time.  It has an automatic shut off, light therapy/night light, multiple mist settings, timer options, and is whisper quiet.  My next diffusers will be a bit smaller though so I can put those in specific rooms like my office and my daughters room.  The larger one works great for my living room and kitchen or on occasions where someone is sick/congested because I can diffuse something ALL night to help with breathing!
These are the others on my wish list now:
Welledia Wave Diffuser (250mL)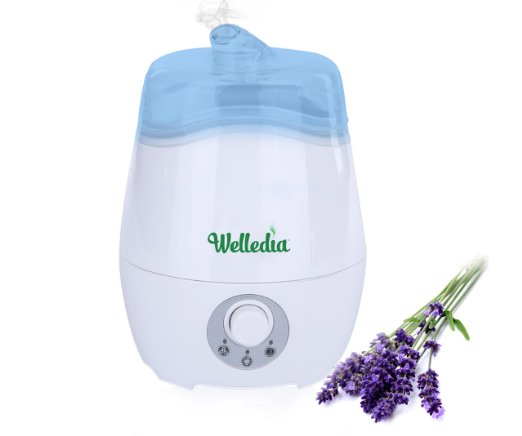 Welledia Gentle Compact Travel Friendly Diffuser (150mL)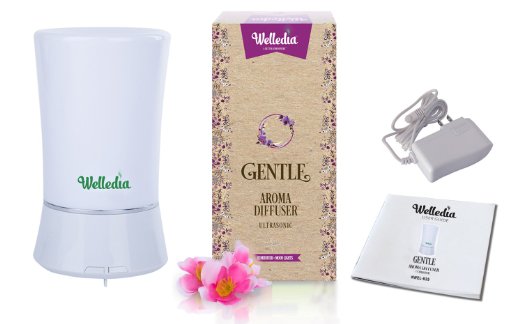 That should round out my home and travel diffusing!  Next set of items I would suggest are bottles to make your own essential oil blends.  After diffusing them and using the 'Synergy Blends', you will want to start creating your own blends!  This is going to be key for specific issues, ailments, and uses!  Depending on my use, these are my favorite bottles to use:
Roller Bottles (10mL): $7.99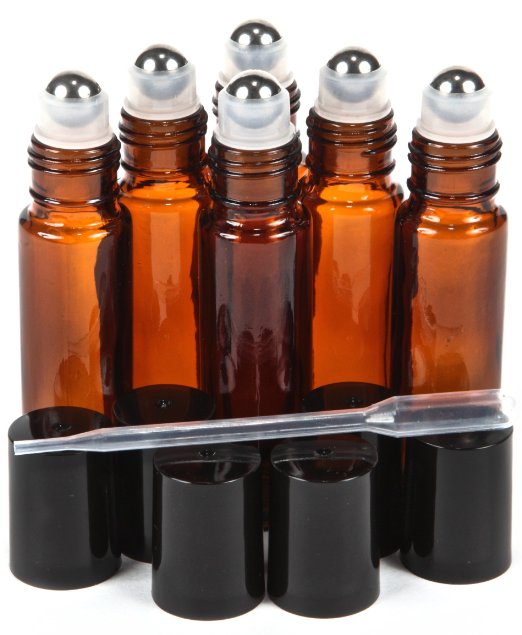 Small Dram Bottles (5mL): $10.49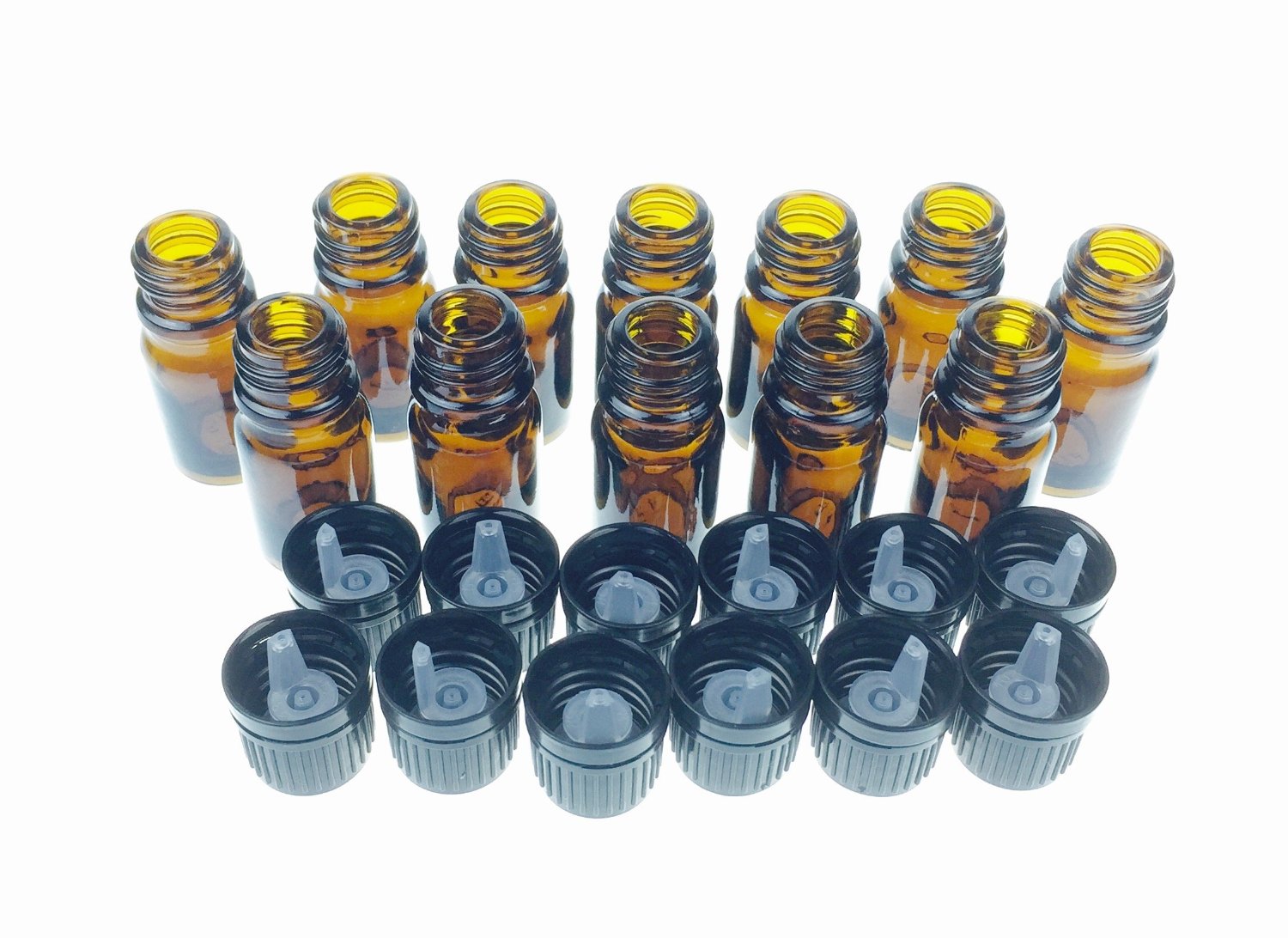 Another one of my favorite thins to do with oils is make inhalers!
Blank Inhalers: $10.99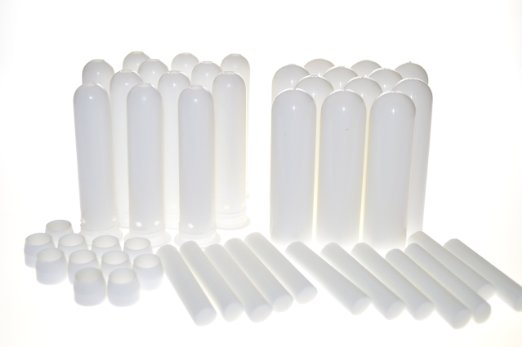 I've heard that the quickest way to get essential oils into your 'system' is to inhale them and rather than getting your hands dirty with oils to take a deep breath in, you can make these little inhalers that can be used over and over and over again! These came in very handy when my daughter and husband ended up getting a cold a few weeks ago.  Instead of running to the store for those popular Vick's inhalers, I decided to make my own!  I liked having the option to add additional oils that may help with the cold itself in addition to her breathing.  It worked like a charm and even my skeptical husband who also had a cold took the inhaler to work with him!  Aside from this "vick's" inhaler, I've also made a few others for anxiety, stress, energy, and headaches.
Next thing I thought would be helpful to people is a list of essential oil terms.  I remember hearing certain things over and over again while blog/internet hopping and I had no idea what any of the terminology meant.  I usually found myself needing to open another browser to google each term.  I'll save you a bit of time and share a few of those here:
BLENDING/BLENDS: adding multiple single essential oils together for a specific purpose or use
CAPSULE: blending essential oils together in a gel capsule to ingest internally
CARRIER OIL: an oil used to dilute essential oils which helps 'carry' them into the skin (fractionated coconut oil, grape seed oil, jojoba oil, almond oil, avocado oil)
DIFFUSE: essential oil mist that is dispersed into the air through a diffuser
DIFFUSER: a device used to mist essential oils into the air that can also act as a humidifier, atomizer, or air purifier
DILUTION: mixing essential oils with carrier oils to provide a larger surface area for it to be absorbed into the skin
DRAM: small bottles (1mL, 2mL, 5mL, 10mL) that are used to hold essential oils and blends
HOT OIL: essential oils that can cause burning or hot sensations and should be diluted when used, it is said that "hot or "warm" oils help activate other oils for better penetration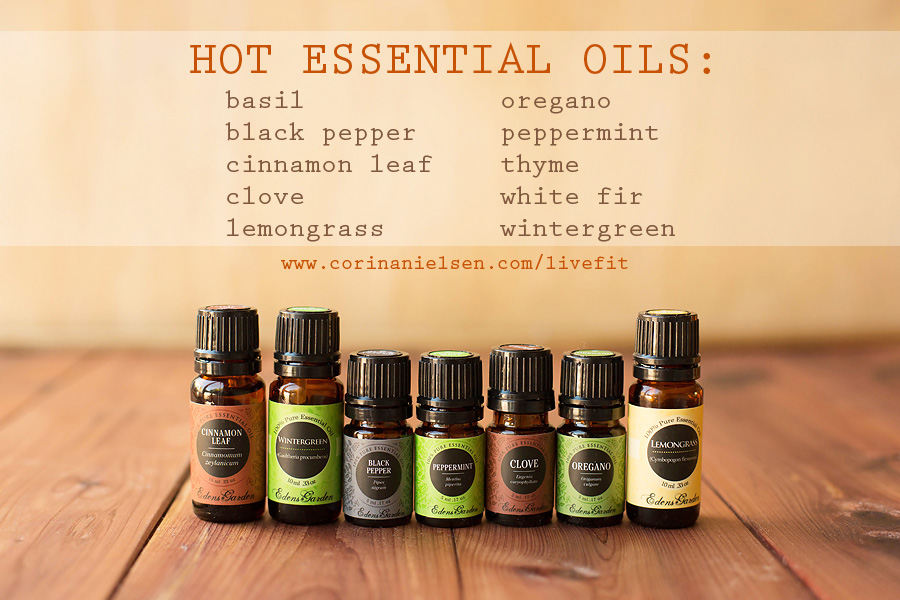 INGEST: to take essential oils internally
NEAT: applying essential oils to the skin without any dilution
PATCH TEST: applying a tiny amount of oil to a patch of skin to see if you have any type of reaction (allergic, redness, burning, itching, or irritated)
PHOTOSENSITIVE: oils that are photosensitive or phototoxic may cause irritation or a skin reaction such as a rash or burn, sunlight should be avoided for up to 72 hours (aka phototoxic)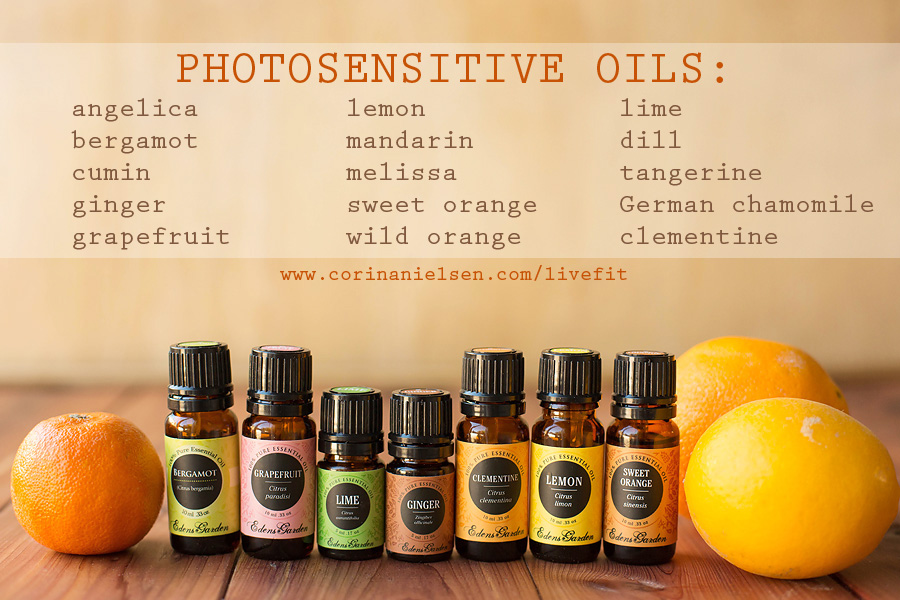 ROLL ON/ROLLER: bottle with a metal or plastic ball that can be used to hold essential oil blends and dispersed onto the skin
THERAPEUTIC GRADE: a 'generic' term used by companies to describe their oils (please see THIS article)
Essential Oils FAQ:
How do I decide which company to buy oils from?
This is 100% entirely up to you.  Ultimately it comes down to how you want to approach essential oils and if you care to earn money from promoting/selling them.  Both DoTerra and Young Living are companies you "join" for pyramid type sales multi level marketing.  The more memberships/wholesale accounts and products you sell, the more money you can make.  If you prefer simply buying essential oils without the pressure of selling products on your own, there are a variety of companies who offer high quality oils that are also less expensive than the bigger "multi level marketing" companies.  The only essential oils I can vouch for are Edens Garden and DoTerra, both of which I love and have worked beautifully.
Where is the best place to buy essential oils and supplies?
If you become an associate/wholesaler for DoTerra or Young Living, you would order directly from.  If you have gone the same route as me (not doing the pyramid sales "multi level marketing"), you cannot beat AMAZON!  Lots of variety and many supplies are offered on Prime!
Are essential oils safe to use?
As with anything, if you have any concerns regarding medical needs please consult your health care provider.  It is preferable to get advice from a physician or pharmacist who is familiar with essential oils in order to ensure there are no interactions with any prescription medications or conditions.
How can I use essential oils?
Depending on the specific use, essential oils can be diffused, blended in bottles (roller, drams, spray), added to regular store bought items (lotions, face creams, beauty products, soaps, etc.), added to the bath or moist/wet towels, or simply used topically.  Essential oils can be used for aromatherapy or as an all natural alternative for various ailments/uses.
Where should essential oils be applied?
Essential oils can be used topically on most areas of the body, but ultimately it depends on whether or not you are treating a specific issues (back pain, headache, wrinkles, dandruff, tight muscles, acne, etc.).  For general use, the most popular areas for topical application are temples, back of the neck, bottoms of feet, behind ears, inside wrists, and along the spine.
Are essential oils safe to use on babies and children?
Before using essential oils on your child, please consult with your pediatrician.  Essential oils are extremely potent and will need to be even more diluted than for typical adult use.  Be proactive in your research regarding essential oils, especially for use with children.  Certain oils should be avoided under a certain age, some avoided topically on certain areas of the body, and some avoided all together for the safety of the child.
Can I use essential oils if I'm pregnant or nursing?
Before using essential oils during pregnancy or while nursing, please consult your pediatrician, midwife, or OB/GYN.  Oils shuld be properly used, diluted, and used in moderation.  Certain oils are safe, some should be used cautiously, and some avoided all together during pregnancy and/or nursing.
How often can I apply essential oils?
"Less is more" is usually the case when it comes to essential oils.  Essential oils are extremely potent and 1-4 applications a day will most likely be plenty depending on your specific use and oils.
Where can I learn more about essential?
Pinterest has probably been my #1 source of information for essential oils!  Once I really dove into this, I immediately started a Pinterest board dedicated to blends, uses, and other essential oil information.  Also, my friend Gretchen who sells DoTerra has been a wealth of knowledge for me!
 Next up on my essential oils agenda… ORGANIZATION!!!
** Edited 1-26-16: I have been so kindly informed by a concerned reader that my terminology for 'pyramid sales' is incorrect.  Original post has been edited to reflect the changes.  I would also like to clearly state that I am also completely new to the essential oils world, learning as I go, and my intention is to simply share my experiences. I apologize in advanced for not being an expert.  The opinions and contents of this blog are my own and not verified by the FDA or anyone else.  Please do your own research and be sure to consult with your health care provider with any concerns. **