Nutella… who doesn't absolutely LOVE it?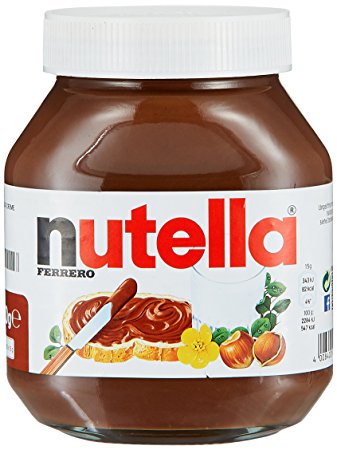 Me actually!!!  While I DO love that classic chocolate hazelnut flavor, I certainly do NOT like the less than optimal ingredients that are used in the jars that grace our supermarket aisles.  Sure, no doubt its convenient and delicious, but I don't think people realize just how simple and easy it is to make right at home.  Not only that, but being able to control the ingredients, quality of ingredients,  as well as adjust it to your own personal liking?  Priceless!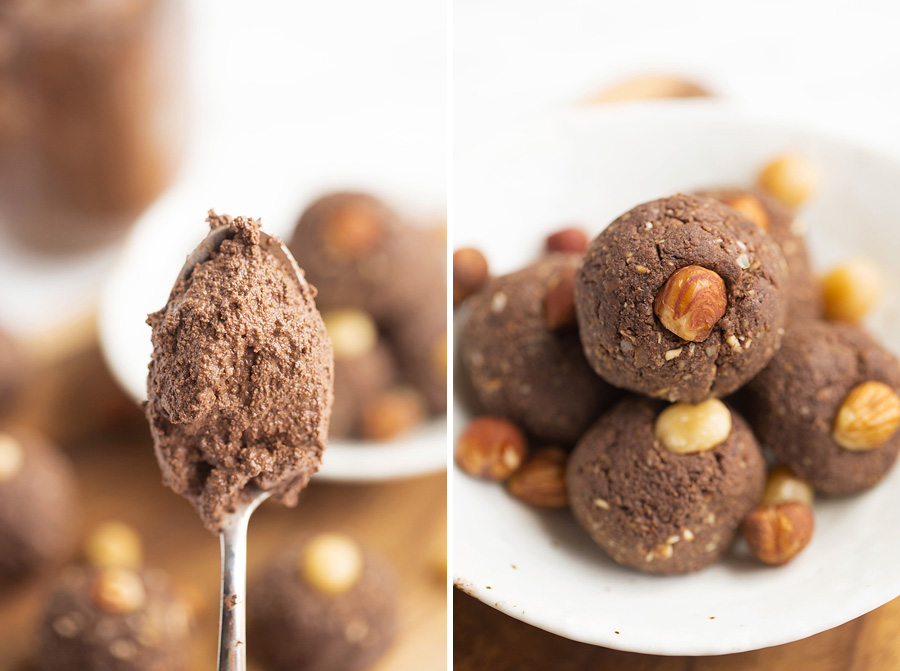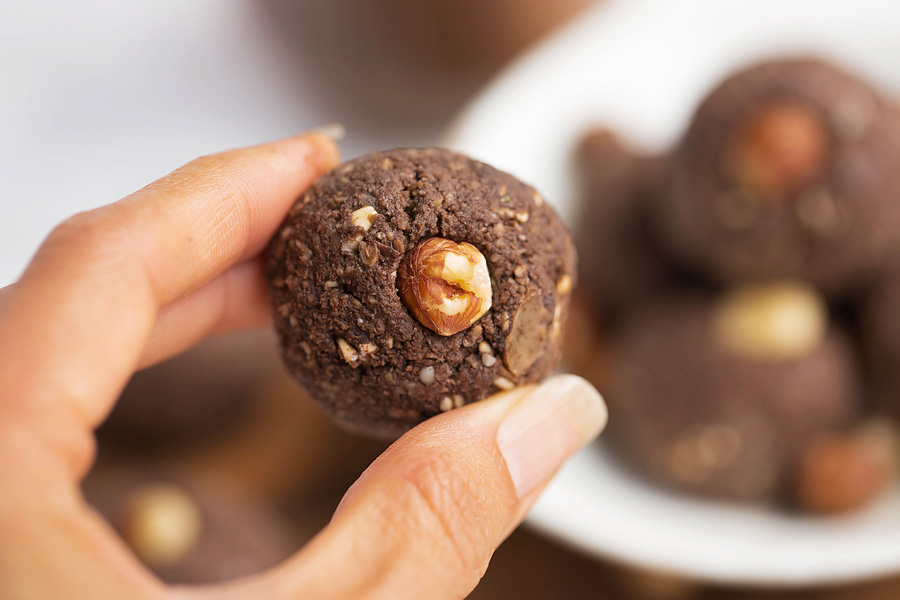 My daughter is a sucker for Nutella.  Both kiddos (and myself) actually.  So whenever they get that craving, instead of running to the store for a new jar I run to the fridge and pantry for my ingredients.  Honestly, in LESS time that it takes to leave the house to buy a jar you can have your own and feel really really really good about eating it!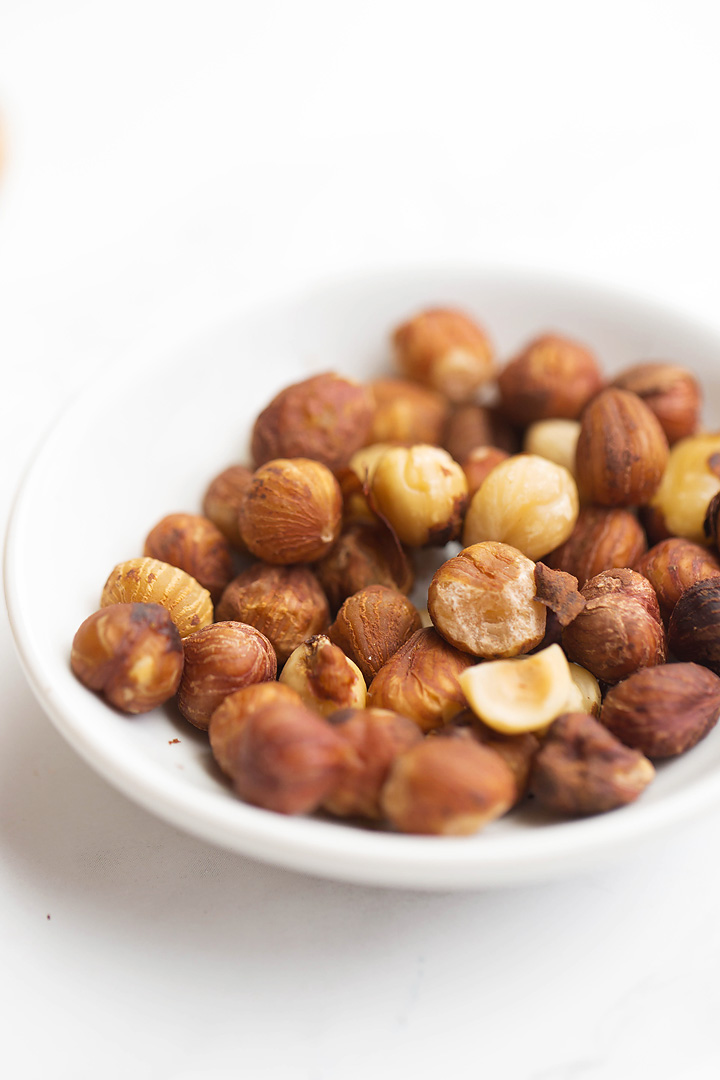 Did you know that hazelnuts actually have amazing health properties?
great source of fiber (big bonus for being keto friendly)
high amounts of monounsaturated fats which help lower your LDL ("bad" cholesterol) and increase your HDL ("good" cholesterol)
good source of magnesium and manganese
high in vitamin E and antioxidants
improves brain health
wonderful for hair, skin, and nails
So this homemade 'Nutella'?  Yaaassss I'm about the hazelnut life!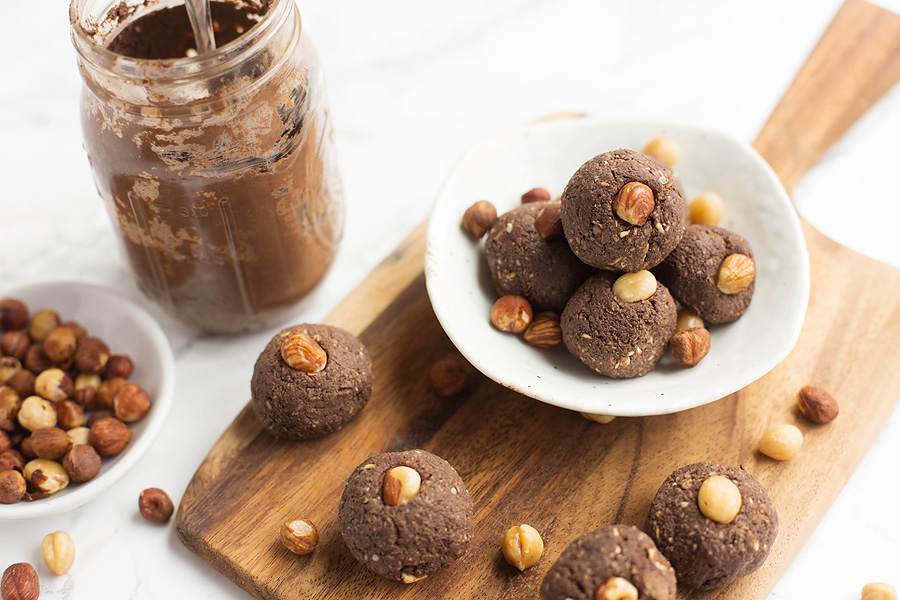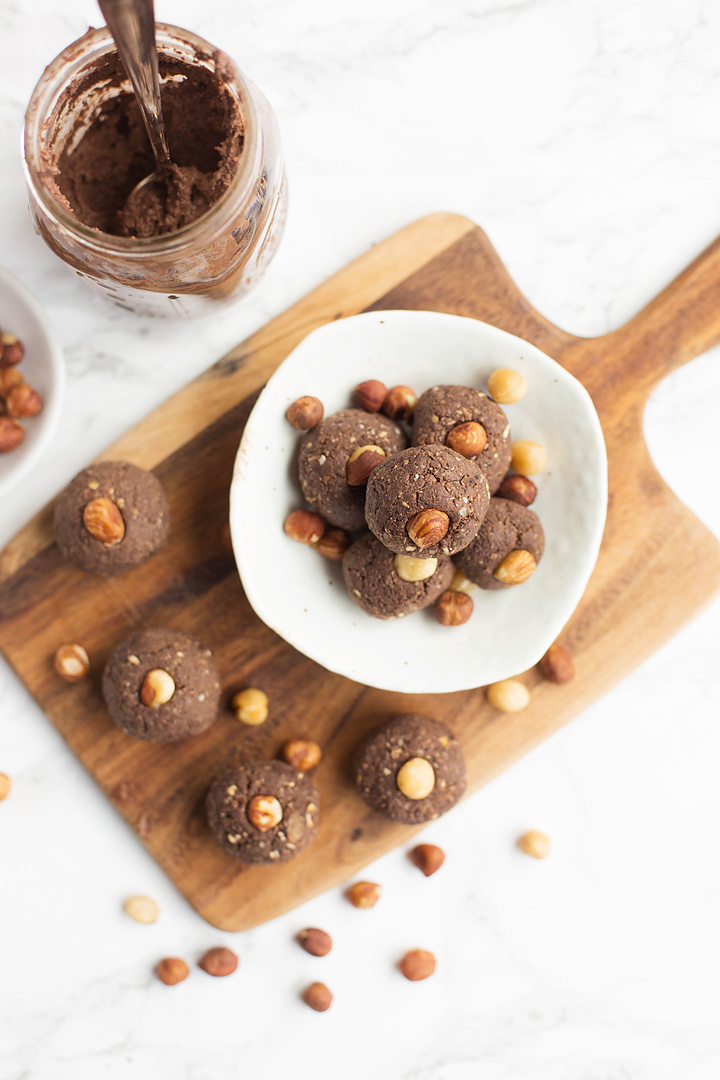 And yup… everything in a food processor or blender.  Its THAT easy 🙂
** to make these ketogenic **
Homemade "NUTELLA"

Print recipe
Ingredients
1 cup hazelnuts (soaked & dehydrated, raw, or roasted)
2 teaspoons vanilla extract
3 heaped tablespoons honey or sweetener of choice
pinch salt
1 tablespoon coconut oil
1 tablespoon flax oil
1/2 to 3/4 cup unsweetened dairy free milk
Directions
Step 1
Add all ingredients to a food processor or high speed blender. Blend for 5-6 minutes until smooth. Add more liquid for thinner consistency. Adjust sweetness to taste.
"NUTELLA" Energy Bites

Print recipe
Ingredients
4 pitted dates (soaked)
1 cup oats
4 heaped tablespoons homemade nutella
1 tablespoon chia seeds
2 tablespoons hemp hearts
2 teaspoons vanilla extract
1/4 teaspoon salt
2 tablespoons hazelnuts
1/4-1/2 cup milk of choice
Directions
Step 1
Add all ingredients to a food processor and blend on high until a dough forms. Portion and divide into small balls or bars. Refrigerate for 15-20 minutes until set. Store in the fridge until ready to serve.
See how I used our homemade 'Nutella' and energy bites in THIS video below.