I have an extra special treat for you today!  After YEARS of requests on my blog and Instagram (literally…years now) I have finally gotten around to writing down the recipes for my go to SALAD DRESSINGS!!!  It never fails, anytime I have posted a picture of a salad, showed my little "restaurant kit", or mentioned how much salad I really do eat on the daily… I always get at least a handful of comments, emails, or private messages asking me "Corina, what do you use for salad dressing?" OR "How do you make XYZ salad dressing?"  I'm actually extremely happy that I tackled this over the weekend and can share it all now!  It's going to make these questions and my responses SO much easier 🙂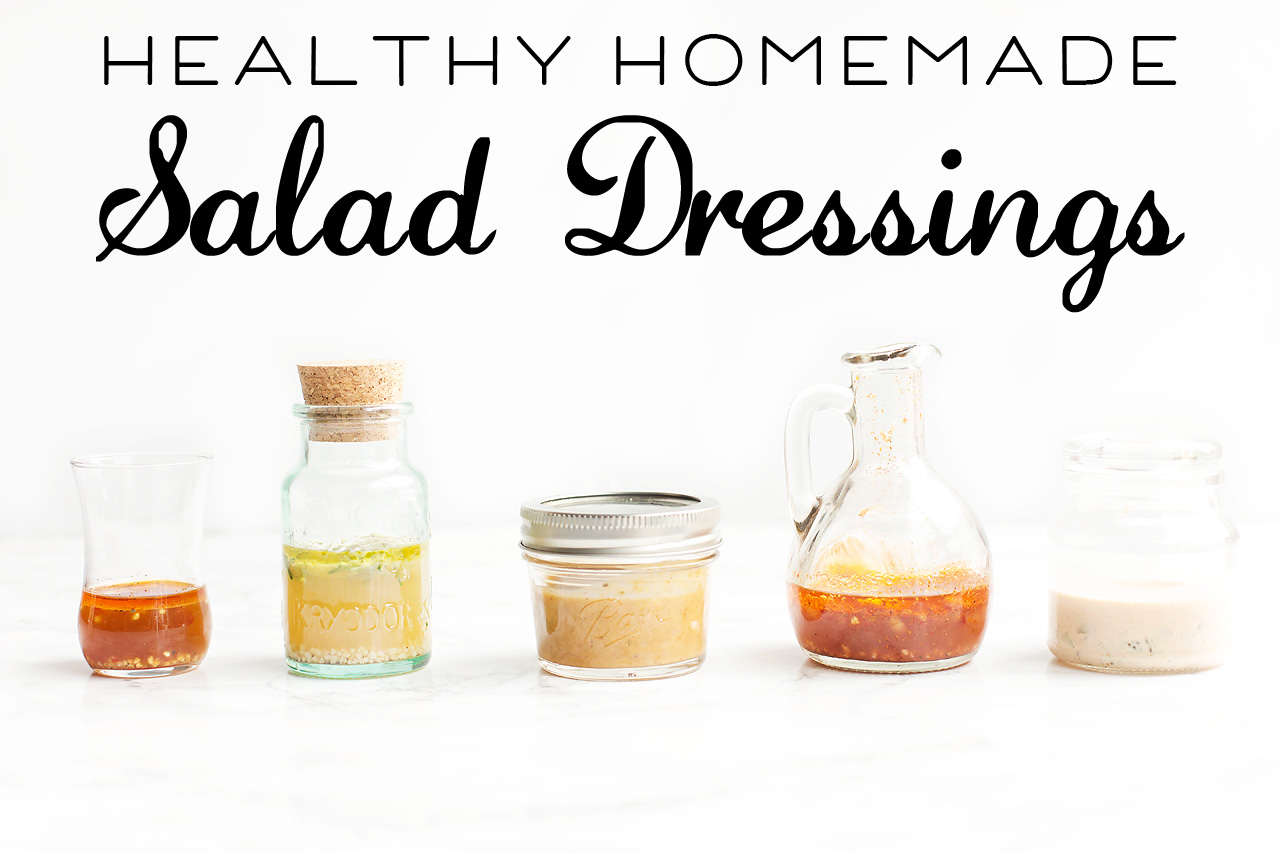 Not only am I sharing the printed recipes here on my blog, I've also done a whole video on my YouTube channel for you as well!  I've included some tips, tricks, and some info on ingredients in the video as well.  I hope you enjoy!
If you'd like to see more content like this, see more of my everyday SIMPLE EASY and HEALTHY recipes, please be sure to let me know and subscribe to my channel where you won't miss a thing!  As of this summer, I have gravitated to sharing nearly everything on the new channel in VIDEO form.  So much in the works including recipes, meal prep, make ahead meals, my lunch school box series, healthy lifestyle tips, and all things nutrition to help fuel & heal the body!