I did it, I did it!!!  One straight month of grown up 'dressing up'!!!  I was already considering one week of fashion friday a milestone, but look at me now!  I find it rather ironic that despite the 'ebola' I've been recovering from, last week I felt pretty darn amazing.  Minimal pain, my spirits were high, and I think my outfits were pretty on point if I do say so myself.  Perhaps I'm not a lost fashion case after all?  Time will tell, but for now I kinda wanna rewear a couple of these outfits… ESPECIALLY this first one.  LOVE. so. much.
LOOK 1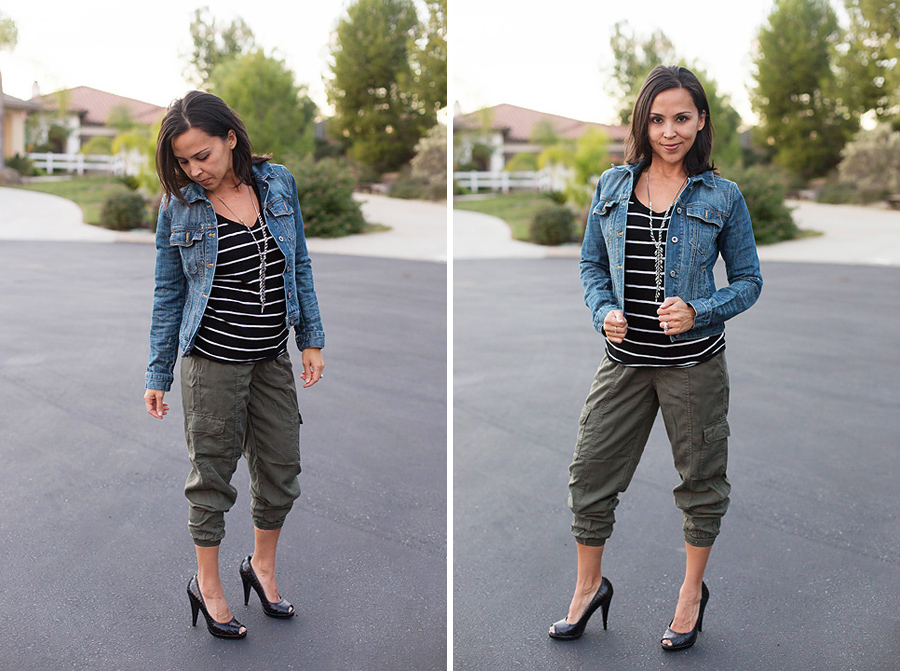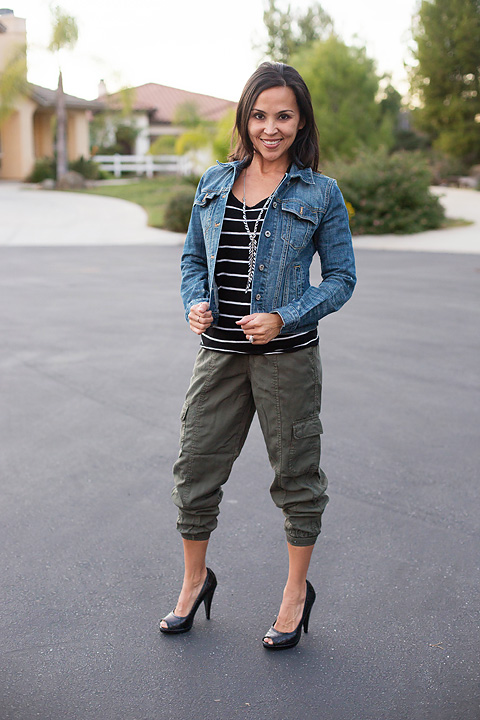 Olive Cargo Pants- Style For Less | Black & White Striped Shirt- Target | Denim Jacket- Forever 21 |  Black Heels- ALDO
LOOK 2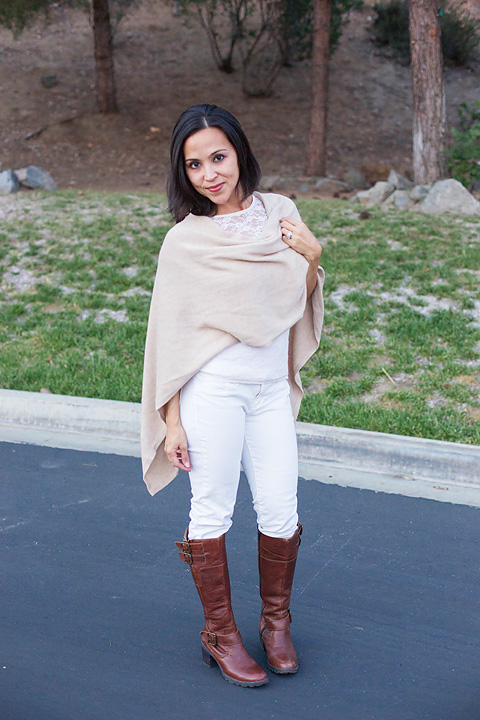 Beige Poncho- Marshall's | White Lace Top- Forever 21 | White Jeggings- PacSun | Boots- BOC
LOOK 3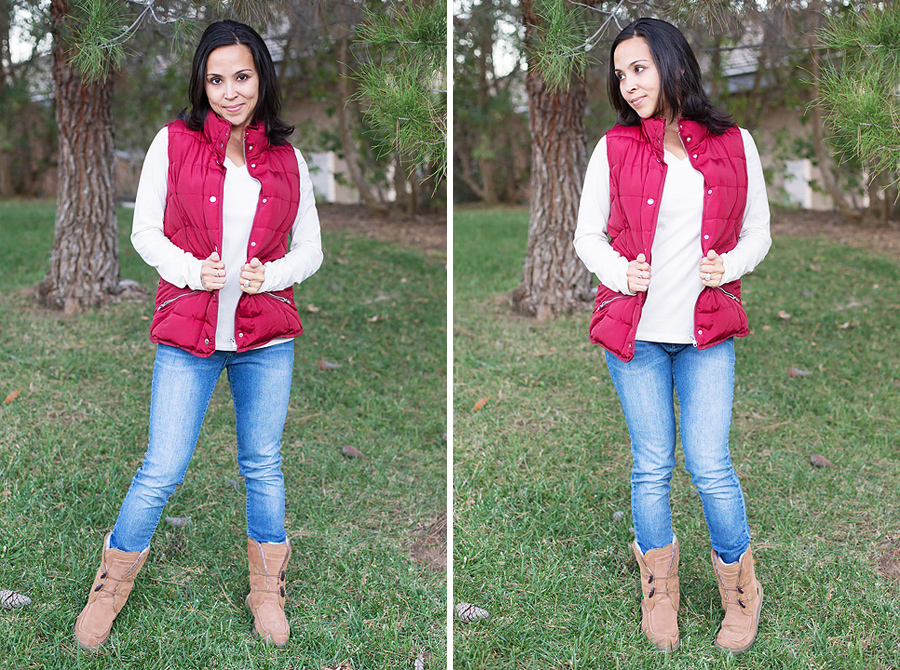 Red Puffer Vest- Marshall's | Beige V Neck- Target | Skinny Jeans- Pac Sun | Boots- Sanuk
LOOK 4
(told ya these red rain boots would make more appearances)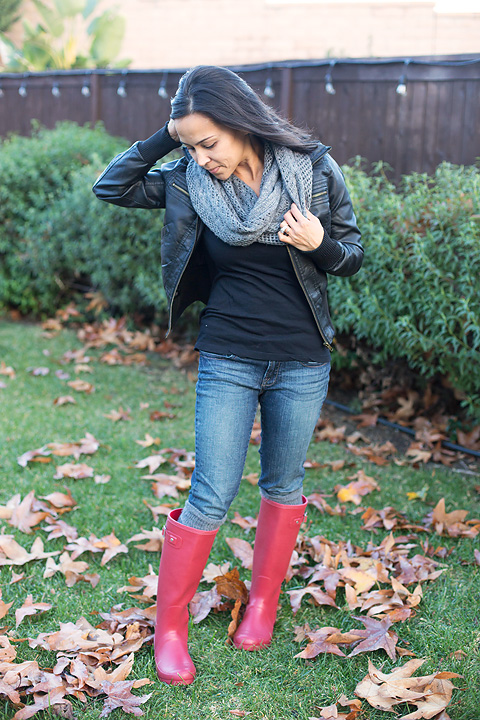 Black Leather Jacket- Rue 21 | Scarf & Black Shirt- Forever 21 | Jeans- Charlotte Russe | Red Rain Boots- Amazon
LOOK 5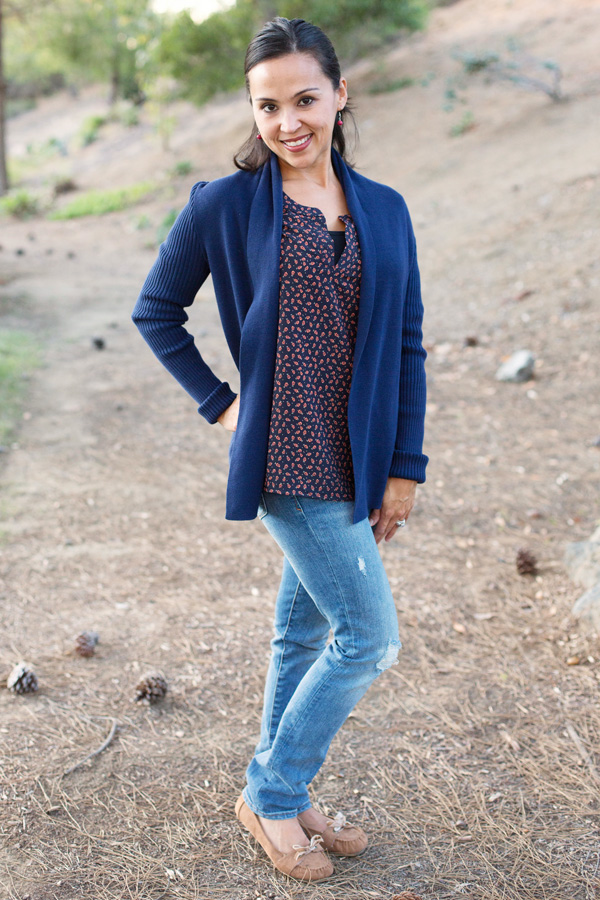 Blue Sweater- Target | Floral Blouse- Stitch Fix | Jeans- Gap | Moccasin Shoes- Famous Footwear
I gotta admit, this girly fashion thing is kinda fun!  I'm officially in trouble.  My husband might need to start taking overtime to support some ongoing shopping 🙂
I think I need to start relying on more than Pinterest for inspiration though.  Do you have any favorite fashion blogs or sites you frequent?  Any recommendations for a fashion newbie?  As you can see from my outfits I like functional, easy, and most importantly…. comfortable!  I'm also a mom AND nearly in my 40's.  I'd love to check out some places you visit, please share your favorites with me!!!